NFL WEEK 15
Washington Achieves "Raiders East" Status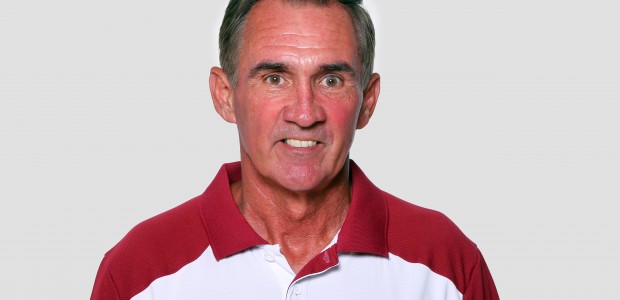 Little Edie: Is encouraging Mike Shanahan to speak about his dreams on camera a form of exploitation?
By Pete Tothero



hat's that, Joyner and Jaworski? Can you hear those hooves pounding the turf behind you? Oh, wait—that's the sound of me bearing down on you. You know I bring it—by which I mean pseudoanalysis based on entirely discredited methods of critique—every week, but prepare now for some particularly-pseudo analysis. Because this is the stretch, baby. Time to see which NFL analysts are masters of the obvious full of hot air, and which are just pretenders.

Last week: 14-2
Season: 137-70
Of ESPN's 13 "NFL Experts," number who have a better record than me: 2
What that looks like:
The Great Ron Jaworski: 140-67
Some Guy Named KC Joyner: 139-68
False Prophet Pete Tothero: 137-70

THURSDAY

San Diego Chargers (6-7) at Denver Manning's Rage (11-2)

Trap game for the Broncos, big time. The Chargers have to win to keep their playoff hopes alive, while the Broncos might assume they can coast at home. Also: the Broncos' defense is horrific. But also: only a fool picks against the Broncos at home, and Peyton Manning makes up for certain deficiencies. Look for the Broncos to struggle in the first half here, for Manning to go in at halftime and download the cold analysis of his angry robot brain into easy-to-read digital printouts for his offense, and to then spend the second half trying and eventually succeeding in outscoring the Chargers offense, who will score a lot of points of their own, on account of see above, the thing about Denver's defense being horrific. It's just a few sentences back. Yeah—right there. Pick: Denver

SUNDAY

Washington Raiders East (3-10) at Atlanta Falcons (3-10)

Crazy owner? Check. Crazy coach? Check. (Shanahan? Check.) Total disorganization? Check. We used to have a name for the insane dysfuction unspooling in Washington—we called it "The Oakland Raiders," and it is a time-honored NFL tradition. Remember in the late Al Davis years when there were those rumors that Raiders employees weren't even getting their paychecks on time? And Davis would demand the team pick Phylicia Rashad in the fourth round of the draft because Davis missed The Cosby Show and believed she could help at defensive back, and the GM would just go ahead and do it because he didn't want to say no to the boss? And Davis would fire the coach every year via a press release scrawled on a bar napkin that read, Everyone, that coach guy I hired tell him he's gone! Yeah. That was awesome. Pick: Atlanta

Chicago Bears (7-6) at Cleveland We Was Robbed (4-9)

It was going to be easy to pick the Bears in this game until I heard that quarterback Jay Cutler has decided he's ready to play again. So a rusty Cutler, possibly still injured, hurrying back because he's worried the city is falling in love with the back-up, is going to start slinging the ball this weekend? Could we see Cutler throw five interceptions here? Six? The scenario has upset special written all over it. Also, the Browns have to be pissed about getting robbed against the Patriots last week. You know what? I'm gonna do it. Pseudopsychology has never failed me yet (except in my personal relationships, my career, as a parent, and in various other ways), so I've gotta go with it. Pick: Cleveland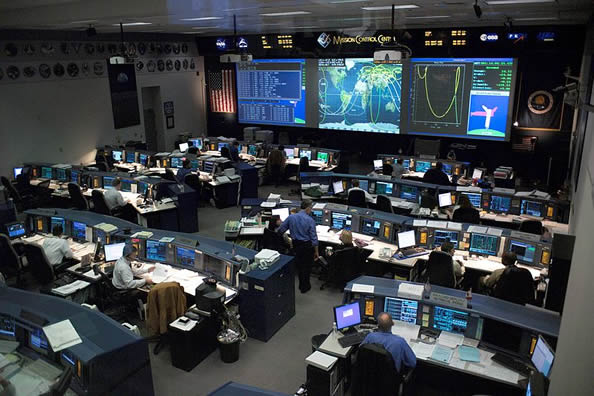 At Mission Control in Houston, engineers chat while Texans stats spiral across screens, unobserved.

Houston Texans (2-11) at Indianapolis Colts (8-5)

The Texans have slipped beneath the level of analysis. Pick: Indianapolis

New England Entitled (10-3) at Miami Dolphins (7-6)

My totally out-on-a-limb prediction is that Tom Brady will scream at a referee in this game, almost certainly after a play in which he just hurls the ball down the field with no intention of anything other than getting bailed out by a pass interference call. New England will probably win, but I can't pick them anymore—they're too hateful. If I never catch Jaworski because I too often voted with my heart, so be it. Pick: Miami

Philadelphia Eagles (8-5) at Minnesota Child Vikings (3-9-1)

Playing Minnesota must be a special sort of hell at this point. If you win, you've proven nothing. If you lose, you feel like throwing yourself in the river. Good luck, Eagles. Pick: Philadelphia

Seattle Seahawks (11-2) at New York Giants (5-8)

The Giants may have been eliminated from playoff contention, but they'll certainly continue to play hard in order to honor the integrity of the sport and to prove they play for reasons other than getting attention from the media and from women in clubs, right? Yeah, I know—that doesn't even sound right. Pick: Seattle

San Francisco 49ers (9-4) at Tampa Bay Buccaneers (4-9)

The 49ers just showed the league—and themselves—that they can still beat the Seahawks. Is it just me, or are they starting to look like one of those teams that gets a wild card spot, but peaks at exactly the right time and just kind of rolls through the playoffs, stomping everyone? Hey, I don't like Harbaugh any more than you do. I'm just sayin'. Pick: San Francisco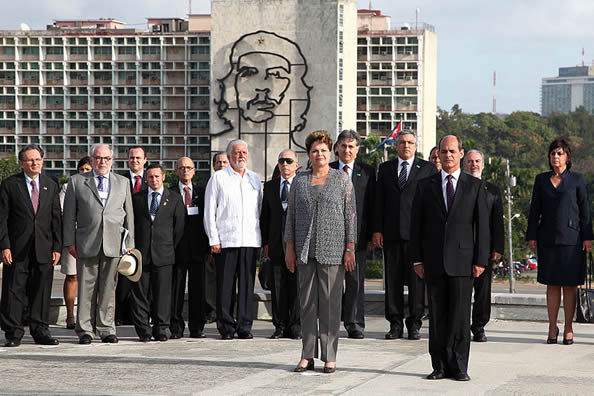 The Buffalo Bills traveling squad arrives in Havana for their game against the Jaguars.

Buffalo Bills (4-9) at Jacksonville Jaguars (4-9)

But why stop there? Just pick the Jaguars up and keep heading south. You'll eventually hit the ocean, but then beyond that, who knows? You could play at Havana! Or if you keep going, why not try at Costa Rica, or at Panama? It's up to you, guys. We don't care. Have fun! Pick: Jacksonville

Kansas City Special Schedule (10-3) at Oakland Raiders (4-9)

The Chiefs played Washington last week. Nothing like road trips to Washington and Oakland to make a team feel like an NFL road game is really not a big deal. Pick: Kansas City

New York Jets (6-7) at Carolina Maybe Not Ready for Prime Time? (9-4)

Carolina got embarrassed by the Saints last Sunday evening, but look for them to take out their frustration on the Jets this week. Note: Because their strength is their defense, Carolina "taking out their frustration" usually looks like a win on the order of 17-6 or so. Pick: Carolina

Green Bay Packers (6-6-1) at Dallas Mediocrity (7-6)

I called it. All the supposedly-good "NFL Experts" picked Dallas over Chicago last week, but I knew. I think I've figured Dallas out: they are the league's entirely forgettable, completely mediocre team. Was a mediocre team going to win in Chicago when the temperature was two degrees? No! They curled up in a ball and waited to fly home. Will they beat the Packers at home? Yes! Because the Packers are sending a back-up quarterback and the game will be indoors. Will this prove anything? No! The Cowboys will be just as happy to lose the week after. Whatever it takes to remain mediocre. Pick: Dallas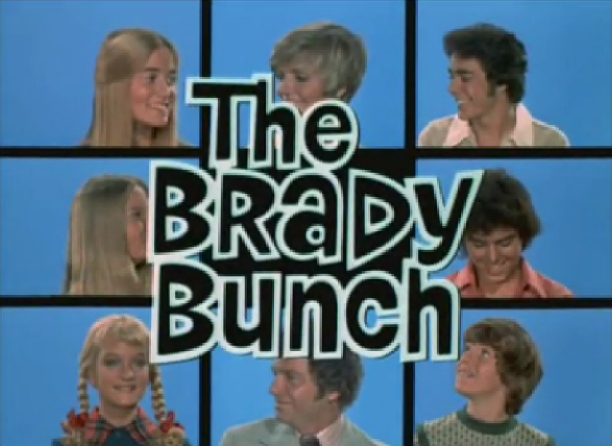 Left, from top to bottom, the NFC West: San Francisco, some other team, and Seattle. Not pictured: St. Louis.

Arizona Cardinals (8-5) at Tennessee Titans (5-8)

Arizona is the Jan Brady of the NFC West. It's always San Francisco, San Francisco, San Francisco! And then when anything goes wrong, the division says it's Arizona's fault! It's not fair! Pick: Arizona

New Orleans Saints (10-3) at St. Louis Rams (5-8)

Indoor team at indoor team. Yawn. Pick: New Orleans

Cincinnati Bengals (9-4) at Pittsburgh Steelers (5-8)

Another pseudopsychology special: the Bengals, up a couple games in the NFC North and not used to being the frontrunner, have shown little to no comfort playing in that position. Pittsburgh, a game back of Miami and Baltimore for a wild card position and all but eliminated due to tie-breakers, will be playing at home to try and keep its last shreds of hope alive. All of those signs point to Pittsburgh picking up a last-hurrah type home victory here. But I already made that pick for the Steelers just last week! And then they couldn't find a way to beat the Dolphins in a crucial game. I don't trust the Steelers anymore. This is how bad our relationship has broken down, Steelers: I am going to pick the Bengals on the road here. Because how can I trust you after all of that tomfoolery last week? It's embarrassing. Pick: Cincinnati

MONDAY

Baltimore Ravens (7-6) at Detroit Lions (7-6)

C'mon, Detroit. This football fan has seen enough of the Ravens' shenanigans. The repugnant Ray Lewis bizarro diva screams over those last few years, the boorish Joe Flacco narcicissm that only grows with each week, Jacoby Jones's stripper fights, John Harbaugh pulling Harbaugh Family faces—just end it, please. Do it for America. It's time. Pick: Detroit


---

Pete Tothero works in finance but is somehow also this magazine's Sports Editor. He is not contractually obligated to have watched games he later knowingly references.