NFL WEEK 17
Coaches Crash couches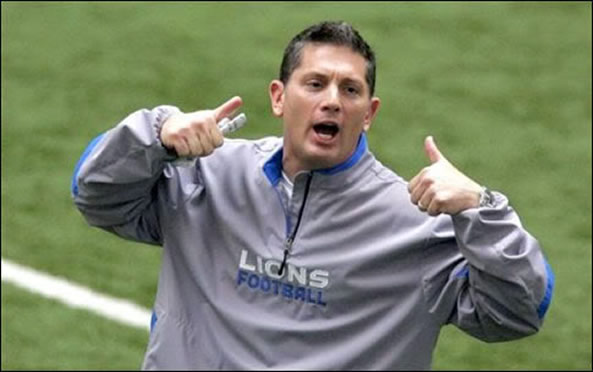 Pugnacious, profane, unsuccessful: Jim Schwartz points out who led the Lions nowhere this year.
By Pete Tothero



did it—I took back second place in the competition I'm having with ESPN's ridiculously-named panel of "NFL Experts." You know, the pointless competition they don't know I'm having with them, on account of nobody knows I exist? I've spent the last seventeen weeks using false psychology, magical thinking, and imagined hunches to prove that the NFL analysis that fills your television screens and web pages 24/7 is total hokum. You, dear reader, are the only one to know.

Last week: 11-5
Season: 156-83
Of ESPN's 13 "NFL Experts," number who have a better record than me: 1
What that looks like:
Ron Jaworski: 160-79
Pseudoanalyst Pete Tothero: 156-83
KC Joyner: 154-85
Everybody else: worse.

SUNDAY

Carolina Panthers (11-4) at Atlanta Falcons (4-11)

If Carolina wins, they earn a first-round bye. Atlanta has nothing to play for. So you'd think this is an automatic win for Carolina, right? Here's the problem: men playing pick-up basketball in gyms or at parks all over this country will try desperately to win, even to the point of coming to blows, when no one is watching and nobody gets anything for winning. This is because when the adrenaline kicks in, whether a dude gets or doesn't get anything for winning is irrelevant. The final week of the NFL season is always unpredictable, because you've got players looking forward to the playoffs, players trying to save their jobs, players playing what they suspect or know will be their last professional football game ever, and some players playing hard because you know what, they just like to play hard. There's no way to know what's going on out there. I'm picking Carolina, but look for them to struggle in this game, because many of the Falcons players may start playing for their self-respect and/or their sense of their manhood, and this is what turns pick-up basketball games into full-court brawls. Pick: Carolina

Baltimore Ravens (8-7) at Cincinnati Bengals (10-5)

After their sixth beer, do drunk fraternity brothers have tendencies? Sure. But can you predict exactly what kind of crazy stupid things they're going to do or say? No! That's why you hang out nearby and listen to their inane chatter! This game is just those two drunk dudes having a conversation—it's going to be dumb, but what kind of dumb, no one can say. Both of these teams have shown a remarkable ability to perform in entirely erratic ways. I'm picking Cincinnati here because the Bengals haven't lost at home, and that's about it. Will dudes on television analyze these teams for between five and thirty-five minutes? You bet—even though every week this season, the pre-game analysis of these teams has borne absolutely no relationship to what the teams then did on the field. Pick: Cincinnati

Houston Texans (2-13) at Tennessee Titans (6-9)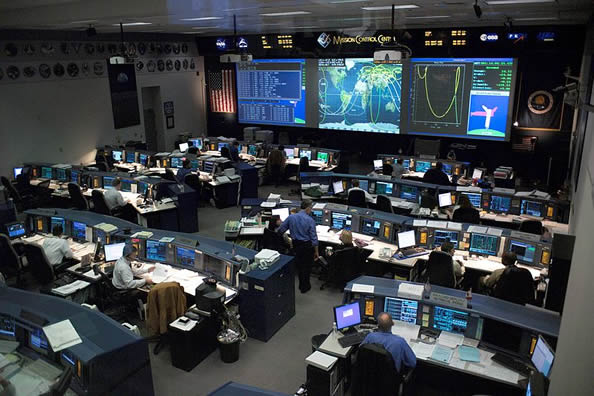 Engineers at Mission Control chart the number of teams Wade Phillips has led to disaster.

Wade Phillips has been around the league a long time and has never been particularly good at anything. He bounces from job to job because his father coached the Oilers way back when, so if you're a GM and you hire Wade as a coordinator, nobody really questions it. If you've ever heard him speak, though, you can immediately tell there's no way his IQ is above 85. A huge chunk of the NFL coaching ranks is filled with these kind of guys—they've had a chance to try being a head coach, have proven they're no good at it, and so they just kind of cycle through the teams, getting a job as a defensive coordinator here, a special teams coach there...playing out the string. They're guests who show up in town, crash on your team's couch, and you don't really know when they're leaving—but you do know that as long as they're there, you kind of can't have a normal life. When the Texans fired Gary Kubiak, Wade Phillips became the interim coach, and I'm sure he's just sleeping on the couch in the coach's office and nobody's really sure if or when he's going to leave. Pick: Tennessee

Jacksonville Jaguars (4-11) at Indianapolis Chardonnay (10-5)

An unfortunate truth of the NFL is that there a number of teams who play indoors, and gear their entire game to playing indoors. When these teams play on their own carpets in their own living rooms, they're tough to beat. Removing weather from the equation is lame and should be against the rules, but the rich will always want to watch their sports indoors while sipping white wine in a luxury box and engaging in conversation so banal as to induce thoughts of self-harm in any citizen of moderate intelligence. "What kind of wine is this? This is a really nice white." "It is, it's really nice. It's a chardonnay." "I love a good chardonnay." "I do, too. This is a really good one." I guarantee that conversation will be taking place throughout the shopping mall that is the Colts' home stadium while they beat the Jaguars. Rah. Pick: Indianapolis

New York Jets (7-8) at Miami Dolphins (8-7)

Miami plays well at home, when it's sunny and eighty degrees. They curl up into a ball when they have to play on the road. I pick them without enthusiasm. Pick: Miami

Detroit Lions (7-8) at Minnesota Vikings (4-10-1)

Teams often acquire the qualities of their head coaches. The Lions' Jim Schwartz is a pugnacious little fellow who isn't above turning and shouting profanities at his own teams' fans during the middle of a game. This suggests he is easily distracted and not entirely professional...just like the Lions! On the other side of the field, is there anything interesting to say about Vikings coach Leslie Frazier? Not really. Is there anything interesting to say about the Vikings? Not really. He has perfectly translated his total lack of presence to the entire franchise. Neither team has anything to play for here. The Lions may be watching the video board during important plays, while the refs will keep bumping into Vikings players and saying, "Oh, sorry! Didn't see you there!" Pick: Detroit

Washington Embarrassment (3-12) at New York Giant Disappointment (6-9)

These teams do not merit the amount of attention they receive in the media. I therefore refuse to discuss them further here. Pick: New York Giants

Cleveland Browns (4-11) at Pittsburgh Steelers (7-8)

One team here tanked, while the other has scratched and fought and clawed to try and win. This pick is about supporting effort. Pick: Pittsburgh

Green Bay Packers (7-7-1) at Chicago Bears (8-7)

Body Language Bowl! Winner moves on, loser is done. Aaron Rodgers returns for the Packers after a couple months off, so expect some rusty play from him, which could result in some bad-decision picks, after which he'll just shrug, tap his chest, and buy the offense beers and brats at halftime as a way of apologizing. Everyone will be cool with it and Rodgers will heat up as the game goes on. The Bears, on the other hand, know that making bad decisions is part of Jay Cutler's game at all times. He'll hold the ball too long, take some sacks, act like they're the fault of his offensive line, and then go stand in an area by himself on the sideline, way away from everyone else. The offensive line will wonder why Jay never talks to them. Pick: Green Bay

Denver Broncos (12-3) at Oakland Raiders (4-11)

Peyton Manning would be absolutely the worst boss in the world—just micromanaging everything. If you're a quarterback in the NFL, though, it's okay. What do you think the Broncos' offensive coordinator does during the game? He has to make it look like he's calling plays, even though everyone knows he's not. It's some pretty cool performance art that guy's doing every week, with the headphones and the chart and the pretend-speaking. Pick: Denver

Buffalo Bills (6-9) at New England Patriots (11-4)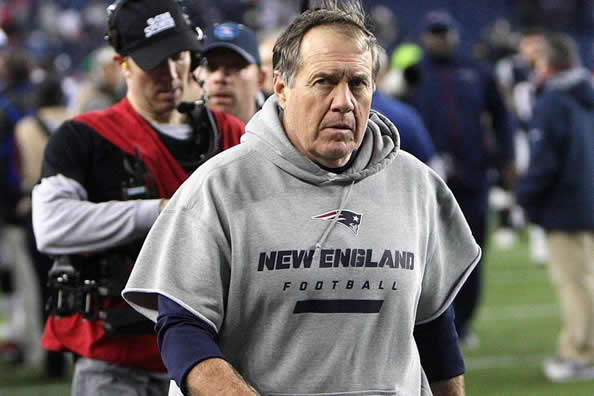 Bill Belichick breaks into his trademark smile when thinking about the other teams in his division.

Are you kidding me? Are the Patriots going to go 12-4 this year, even after Aaron Hernandez was arrested for murder and Gronkowski got injured and Brady became a total jerk who screams at refs and obsessively checks his hair on the sidelines? Bills, Dolphins, and Jets, this is on you—it's your division. The reason the Patriots win every year is because you guys suck. Jeez. Pick: New England

Tampa Bay Buccaneers (4-11) at New Orleans Saints (10-5)

When you see the Saints playing in the Superdome on television, is the field shiny? I mean really weirdly and unnaturally shiny, like someone has maybe Scotch-Guarded it to prevent stains? Every time I see a game in the Superdome, I'm distracted by the sheen and have to turn the channel. It can't just be my television. Pick: New Orleans

San Francisco 49ers (11-4) at Arizona Cardinals (10-5)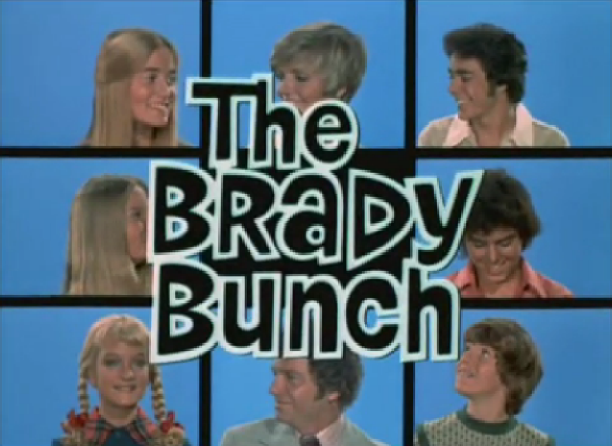 Left, from top to bottom, NFC West teams in the playoff mix: San Francisco, some other team, Seattle.

Arizona continues to be the invisible good team, overlooked due only to the fact that they play in Phoenix. This game should be a slugfest. I've gotta go with the 49ers because they find ways to win, but the last week of the NFL season never goes according to form, and this could easily be the game where the playoff picture gets complicated because an overlooked team asserts themselves. I'm picking San Francisco, but my heart is with Arizona. Pick: San Francisco

Kansas City Chiefs (11-4) at San Diego Chargers (8-7)

Kansas City's playoff position is already locked in, so they announced they'll be playing their starters selectively. Houston, Minnesota, Cleveland, and Jacksonville should have issued immediate press releases stating that they're so far ahead of the curve strategically that they've been playing their starters selectively all season. Pick: San Diego

St. Louis Rams (7-8) at Seattle Seahawks (12-3)

Seattle. Now can I point out something stupid about the NFL analysts who work with all the fancy "metrics"? You know how if you crunch the data from a quarterback's first fifteen games, you can come up with an average number of touchdowns he has thrown in a game? Let's say that number is 3.2. NFL metrics dudes will look at that number and decide that the QB will probably throw 3.2-ish touchdowns in the coming week, as if averages are predictive. But they are not predictive—they are descriptive. A QB with an average of 3.2 TD's per game will often acquire that average by having had weeks where he threw 0, weeks where he threw 5, a week where he rolled his ankle in the second quarter and mostly handed the ball off after that, etc. In other words, in Week 17, the quarterback is perfectly likely to have one of his 0 TD games, one of his 5 TD games, a sudden 7 TD game, or a game where he gets hurt in the first quarter and never returns.

And yet I read NFL analysis all the time where a team or player's averages are cited as somehow predictive of what will happen in the coming week. Averages are about the past. The future is unknown. It's as simple as that. And yet do you ever hear an analyst predict that this weekend a team's quarterback will get hurt, the backup will come in and throw four touchdown passes, but a field goal will be blocked late in the game and the team will lose? No. That would be crazy. But we also know that kind of stuff happens all the time. This is the thing about sports analysis: you're not allowed to predict the kind of stuff that happens all the time. All that you're allowed to predict is that the quarterback will probably throw 3.2 TD passes, even though that's actually the one thing we know won't happen. NFL analysis can only be predictive when it is stupid and irrational, and I believe I have proven that. Thank you for hearing me out on this. Pick: Seattle

Philadelphia Eagles (9-6) at Dallas Cowboys (8-7)

I made it. I picked every regular season game this year, utilized false psychology, random pick-flipping, and wild speculation to do so, and beat all experts except the great and unchallengable Ron Jaworski. 24/7 sports coverage is pointless and stupid. Run. Be free. Think of me sometime. Pick: Philadelphia


---

Pete Tothero works in finance but is somehow also this magazine's Sports Editor. He is not contractually obligated to have watched games he later knowingly references.