Pairs
Head Games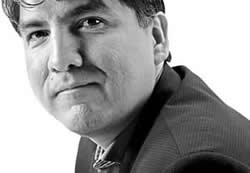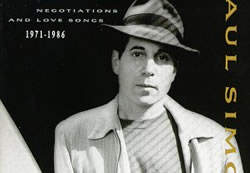 +
I was coloring a picture of Jesus when I told my Sunday school teacher, a thick woman who, even in December, wore tan support pantyhose with white sandals, that the color green tasted just like a Tic Tac. Mrs. Harper cocked her head, patted my tiny hand and asked me what in the world I was talking about. I told her that green was the most helpful color and it tasted sweet—not like orange, which was hateful and bitter. She looked at me as if I had three heads. "Okaaaay," she said in her drawn out Southern accent and turned away. Even at six years-old I knew I'd said something I should have kept to myself.
It was years before I realized I wasn't weird, that I had a form of sensory mismatch called synesthesia, in which one tactile attribute such as smell, taste or feel is mentally attached to numbers, letters and colors. Somewhere in my mid-twenties, I realized I had another sensory matching game going on in my head, something I'm not sure fits into the scientific definition of synesthesia, but that feels very similar to me.
Whenever I'm reading along, nose-deep in a novel or short story, I'll soon discover that a specific song or artist has been playing in my head the whole time. It isn't a conscious choice, it just happens. For instance, I notice that every time I pick up the searing story collection The Dog of the Marriage by Amy Hempel and begin reading her precise prose, soon I hear Tom Waits' "Downtown Train" loop in my head. His craggy voice seems to merge with Hempel's minimalist, bone-cutting humor to make for a whole new experience. I began to pay more attention to this connection between music and literature, these odd concerts that play without invitation in my head. I pick up Jane Eyre and notice that when she flees Mr. Rochester's loving arms because of a certain lunatic fire-bug of a wife locked in his third floor attic, I hear Yo Yo Ma's "Unaccompanied Cello Suite No. 1 in G Major." The music is an urgent, nearly frenetic piece that captures Jane's desperate, heart breaking, and nearly fatal journey into her own destiny. I dive into Llosa's Aunt Julia and the Scriptwriter and "The Love Theme from Cinema Paradiso" haunts my reading. Kent Haruf's Plainsong conjures "Bears" by Lyle Lovett. For years I've wracked my brain to find the connection between the words I read on the page and the songs that pop into my head, but I've found I can't predict the pairing, and often they seem mismatched.
This odd head game began to make more sense to me when I discovered the writer Sherman Alexie. Every time I read a book or short story by him I feel sprung from prison. He writes about, among other things, drunk Indians, unemployed Indians, homeless Indians, the complicated, humorous, dispirited life on an Indian reservation—and he does so without a nod to the politically correct do-gooders who lurk around every corner. His work snaps me to attention with beautiful and uncomfortable moments, and his nostalgia for the would-be, could-be legacy of the American Indian is heartbreaking. When I began reading "What You Pawn I Will Redeem," a short story that appeared in
The New Yorker
in April 2003, I didn't get far into the second page before Paul Simon's haunting song "Train in the Distance" began bouncing around my brain. I was surprised at this unlikely pairing. After all, I've always considered Simon's music to be lighthearted fare, something you might play in the car as you run errands on a summer afternoon. But I soon found that the musician's anti-love song, in which he describes the "conversations hard and wild" of a disintegrating marriage, fit the despondency I feel at play just under the surface in Alexie's work. I've found that if I search hard enough in the underlying motifs of the music and writing, I usually find that both pieces of art tend to elicit the same moody tone or work together thematically in ways my conscious mind could never predict. This unlikely fusion of literature and music acts to elevate the art of reading to a sublime experience for me, and it's become a delicious little game, a bonus activity that I look forward to every time I sit down with a new book.
—Helyn Trickey
---
Helyn Trickey is a writer and journalist. She wrote the companion websites for the recent PBS documentary series "Circus" and "Pioneers of Television," and produces segments for Oregon Public Broadcasting.