Portfolio
Here I Am: Where Robot Puppets and
Chemotherapy Intersect


Photos of and by kids from the Doernbecher Children's Hospital Cancer and Blood Disorders Program, with contributions from patients and their siblings. Article and project coordination by Marie Martin.

hen people find out I'm a medical student, their first question is often what specialty I want to practice. When I say I'm going into pediatrics, most people think that's wonderful and bubble over with adoration of their own pediatrician. But when I tell people that I will probably sub-specialize in pediatric hematology and oncology—the study of cancer and blood disorders—the response is quite different. Their faces change quickly, in the way bright summer days are transformed when clouds move in ominously and without warning, like an army of shadow puppets engulfing the sun. Inevitably the response is: How could you do that? The story of why I want to do this, and how this photo essay came about, probably starts twenty years ago.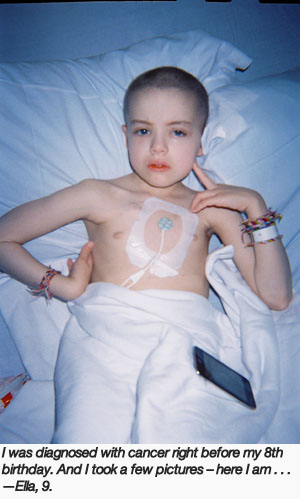 When I was fourteen years old, my oldest sister, known fondly and ridiculously to me as Lizard, got a very surprising and very serious solid tumor. At the time, treatment consisted of surgery and vigilance. I knew this was worrisome, and I didn't have to ask anyone to explain what "malignant" meant, but I never thought she wouldn't get well.
After the resection, I visited her in the hospital. A few cards and balloons flanked the bedside, where my sister lay hooked up to a morphine drip and swaddled in a cocoon of white sheets. "Why," she asked us, "are you holding a white umbrella?" My sister, who had just undergone surgery for life-threatening cancer, was now hallucinating. Surely it was my fourteen-year-old optimism and ignorance that found this hilarious. Or maybe it was a trap door out of the worry of what might happen, and the realization that my sibling was mortal. In any case, my mother was not amused, and I was shamed for having laughed, and told to never bring it up again.
When my sister came home the invisible fence around her remained, and all teasing, tickling, and roughhousing were banned. Eventually, things drifted back to normal. Her cancer wasn't something I thought a lot about until nine years later, when I found out it was back, and it was killing her.
In the meantime, I had graduated high school and started working. Not long before the terrible news, through some random and fortuitous circumstances, I started working on a children's cancer unit. The sadness and sense of unfairness was stunning at first, and remained so at times. But children's cancer is a special world that if, as a professional, you are able to acclimate to, is deeply rewarding and marked by moments of levity, hilarity, and triumph as well. I loved my work immediately. I started to wonder more and more about the science of it all, and toyed with the idea of going back to school.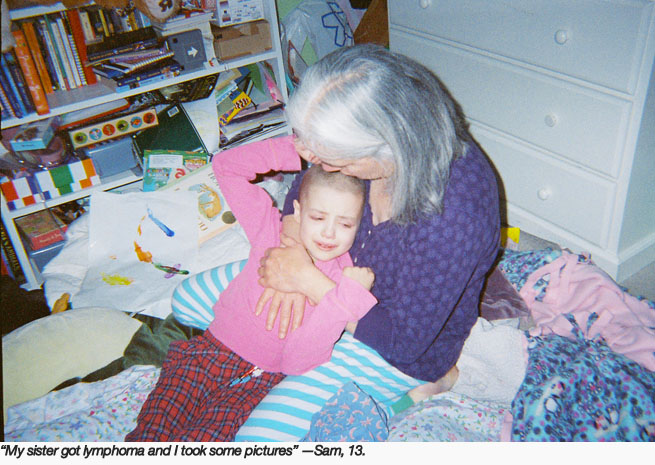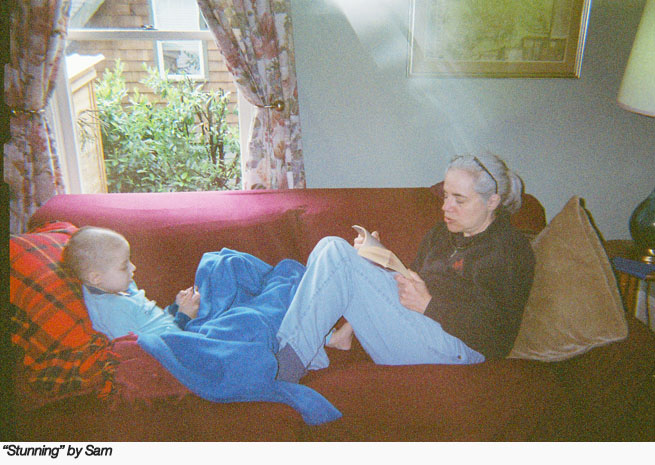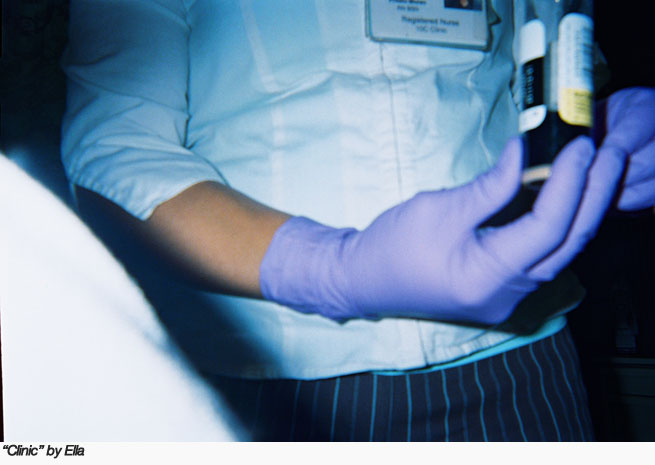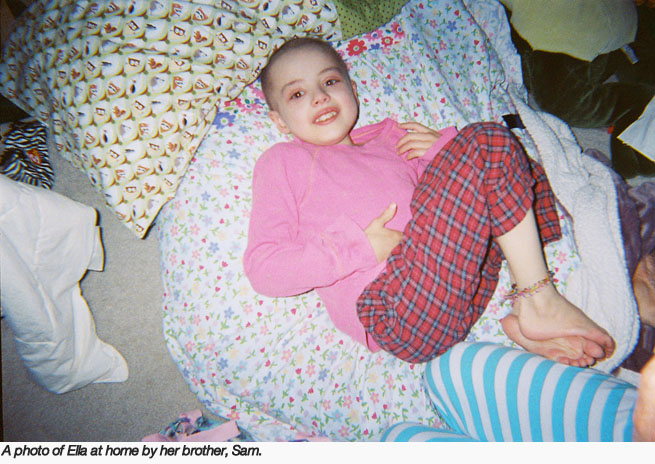 I was sitting at my desk on a quiet afternoon when I found out my sister's cancer was back and it was everywhere, and there was nothing that could be done. The sense of powerlessness was awful. I kept my position at the hospital while taking care of her over the next year. People asked me how I could work there when that was happening, but where else would I work? That had meaning. Those people spoke my language. The nurses were my saving grace. It was the best place in the world to work when my sister was dying.
Less than a year later I started my pre-med studies at college, and now I'm a fourth-year medical student. I have to say that, regardless of my personal family experience, I think I would have done this anyway. I love the kids, I love the science. Of course the memory of my sister is always with me, but I also remember, in detail, many patients from my first experience in pediatric oncology. They stay with you.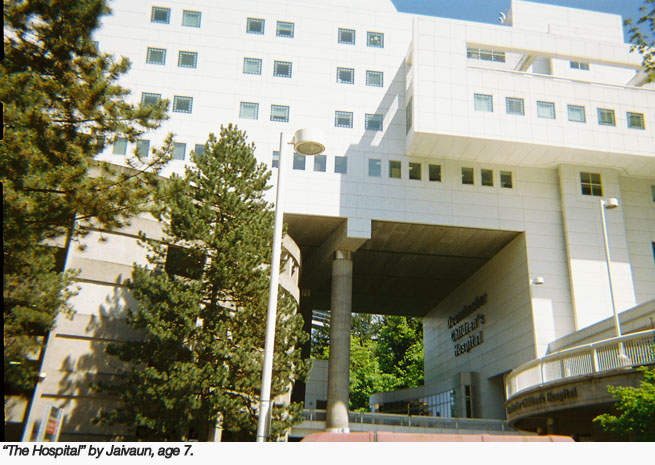 The learning curve in medicine is incredibly steep, and while my knowledge has expanded more in a few years than I ever thought possible, there are many times as a medical student where I have felt powerless. As a second year student, the curriculum is almost entirely composed of lectures in a classroom followed by hours of studying, and at that time I felt especially disconnected from the patient experience and outcome. Studying medicine can make a person feel really incompetent—it is vast and complex and you can never know everything.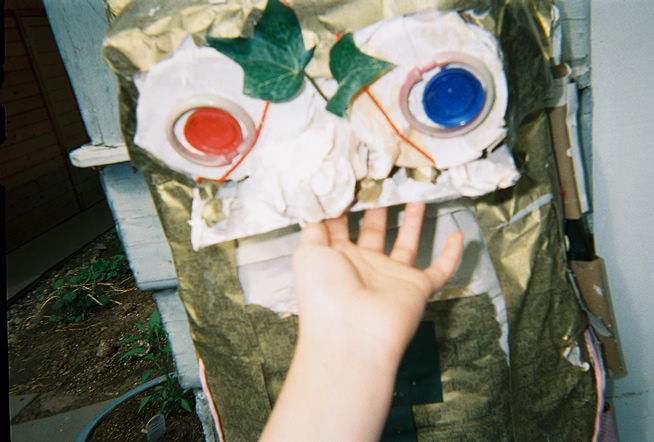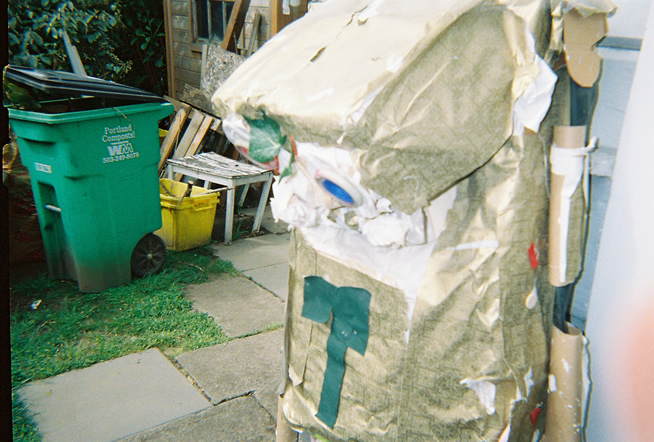 In the daily toil of textbooks, flashcards, and coffee (I estimate between 1,500-2,000 cups consumed during each year of my training), I started to need something that felt real and meaningful. I was sitting in a lecture hall listening to a panel of pediatricians discuss their work. But from my seat on campus, far removed from the wards, it seemed there was little I could contribute to these patients that I cared so strongly about. I started to think in concrete, methodical terms: What do I know? What can I offer not as a scientist, but as a person ?
Art. It's almost always the answer. I have always had an interest both in photography and in children's art, which gave me the idea for this photo essay. I purchased multiple disposable cameras and with the help of a Child Life Specialist (who has the patience of a saint), identified children who might want to be involved.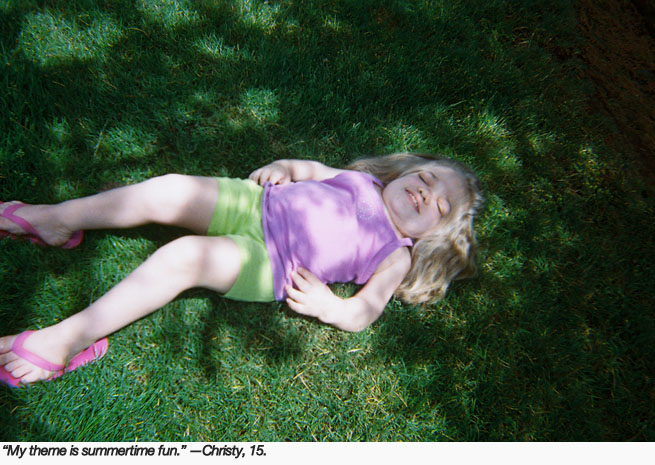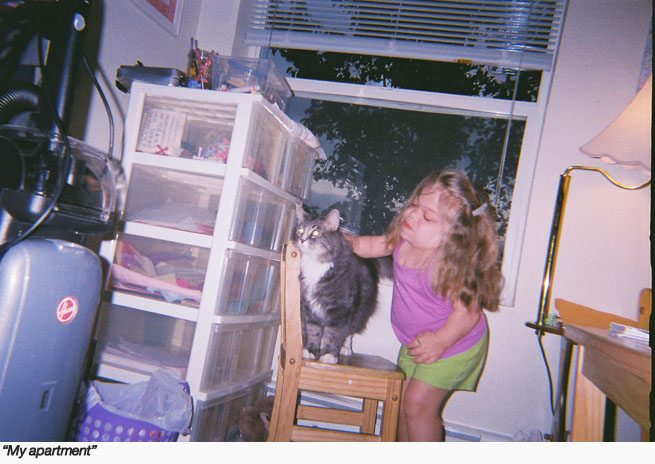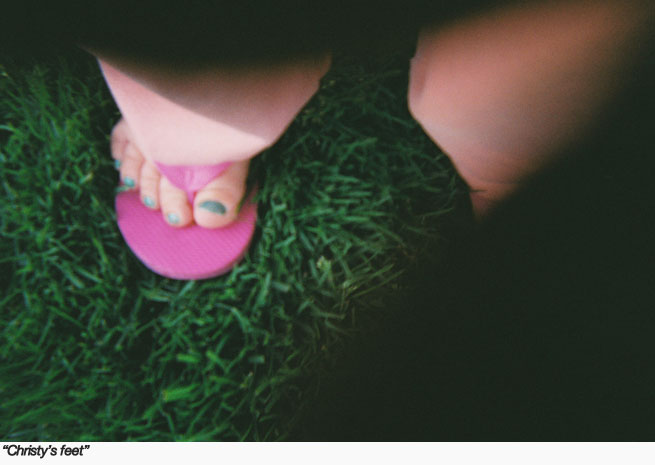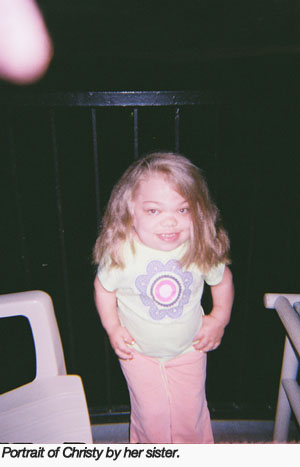 These photos are the work of children with a variety of illnesses that fall under the umbrella of children's cancer and blood disorders. Additionally, it was important to me to include siblings of the patients in this project. As the cameras were returned and the film developed, again and again I was floored by the candid documentation of their world and reminded that children are simply at a different eye level. I see IV pumps and blood culture bottles every single day on the ward and rarely give them another thought. But in these photos, those things become larger, closer, and sort of space-age—similar, in an odd way, to the other robotic device documented here: the one with milk caps for eyes.
As I write this, I am on the pediatric hematology/oncology inpatient service for a second time as a medical student. The sadness that is sometimes part of this specialty is real and undeniable, but it is not omnipresent. There are a lot of victories on this ward, too. And while they are dealing with very adult circumstances, these patients are still very much children who manage to live in a world not only of infusions and blood draws but also of pizza, stuffed animals, and bingo. They tell jokes. (Some even do impressions.) They get shy. They miss their pets. They go to school.
It was my hope that all the children and their siblings had fun with this project and were given a chance to tell the world what it's really like. Some kids were reluctant to have their photos on a website. Some couldn't wait to share them. A few wrote captions. All of the participants received hard copies of their developed photographs. This photo essay belongs to them.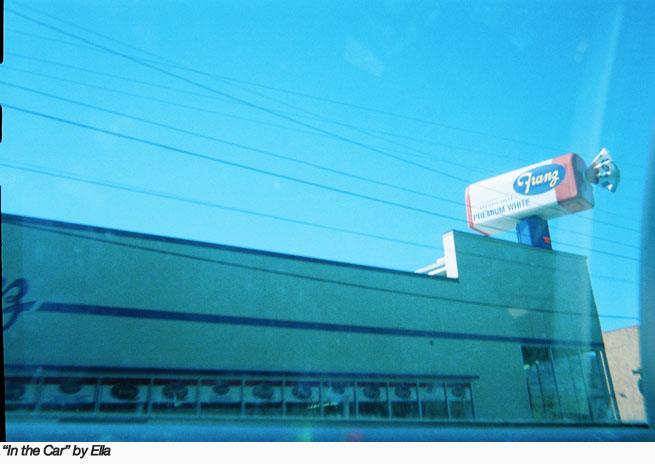 ---

Marie Martin will soon be a doctor. The "Here I Am" project is the result of extensive coordination and cooperation between Martin, Oregon Health & Science University Doernbecher Children's Hospital, and the young photographers whose work is featured in this article.