The Conventionalist
Truth, Nuance, and NY Times Genre Snobbery: Why PIazza's City of REfuge Deserves our attention


By Patrick McGinty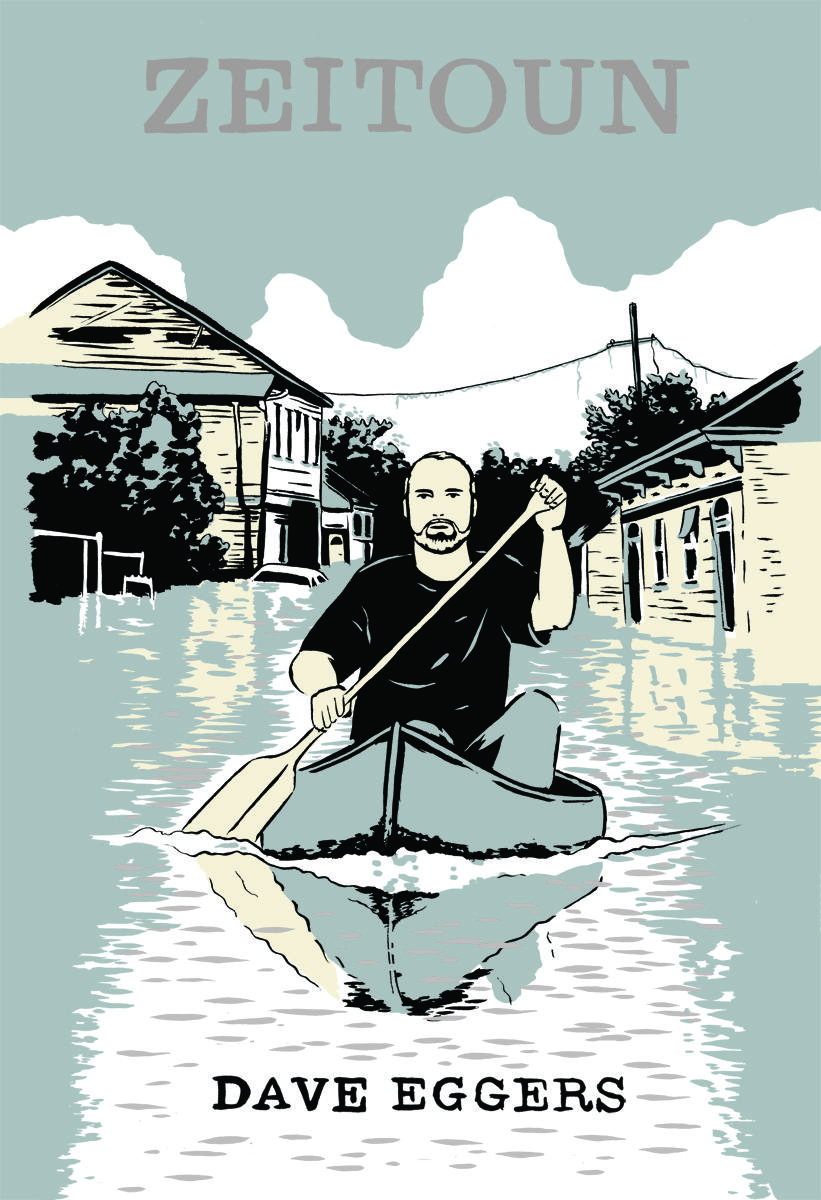 1.
The second-best book about Hurricane Katrina has been having a rough go of it lately. Dave Eggers' Zeitoun was justly praised when it debuted in 2009, four years after the hurricane. Eggers reported the story of New Orleans painting contractor Abdulrahman Zeitoun, a man who spent the hurricane's aftermath rescuing neighbors in his tin canoe yet wound up unlawfully detained for 23 days after being mistaken for a terrorist suspect. Though Zeitoun won the Dayton Literary Peace Prize, the American Book Award, the LA Times Book Award, as well as a place on numerous end-of-year lists, it's been garnering a different kind of attention for some months now. In November of 2012, Abdulrahman Zeitoun was indicted on three counts of solicitation of first-degree murder. Some of the details of the year-long domestic dispute will sound sadly familiar—financial disagreements, punching, choking, divorce. Others—tire irons into windshields, plots to have hit men murder his ex-wife and son—will not. Kathy Zeitoun, who figures prominently in Eggers' book, told The New Orleans Times-Picayune that the book portrayed the marriage accurately at the time of the hurricane, which is to say: loving, lasting, inspiring. The events of the past year are as sad and complicated as those in the book.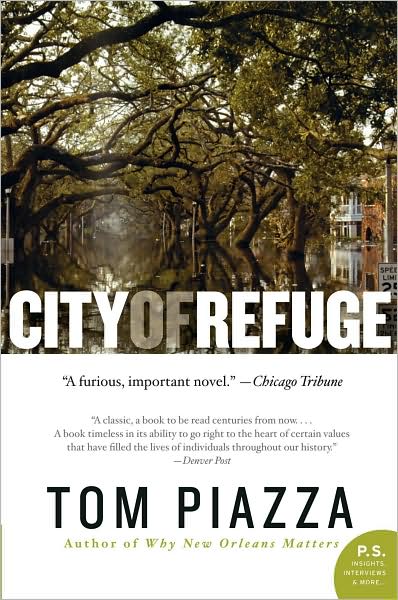 I bring this up because the best book about Hurricane Katrina hasn't garnered much press of late, good or bad. Tom Piazza's novel City of Refuge appeared a year earlier than Zeitoun, following two families—the Williams's (a black carpenter and his sister and nephew) and the Donaldson's (a white newspaper editor and his wife and two kids)—as they evacuate, relocate, and attempt to return home. It is a book that is urban and domestic and political all at once, moving easily between black and white voices in a manner rarely attempted. It's even rarer to see the two braided together as Piazza occasionally does in the raw, howling (often political) sections. The novel's ability to shift between the evacuees and the wide-lens, apocalyptic movement of the storm brings to mind Steinbeck in the Dust Bowl. It takes the temperature of a city like E.B. White's Here is New York before it. The sentences have John Edgar Wideman's energy and Susan Sontag's anger. It's an important book.
The reviewer at The New York Times didn't quite see it this way. In her 2008 review, Jennifer Szalai wondered what readers would take from the book (emphasis mine):

"…I wonder what they could find in this novel that isn't available in other, more immediate, forms. Douglas Brinkley's nonfiction chronicle 'The Great Deluge,' for instance, and Spike Lee's documentary 'When the Levees Broke' include the true stories of those who suffered and endured and lived to tell us about those who didn't. The actual words of the actual survivors are devastating already, and a novelist who dares to create a fictional version of their experience has also taken it upon himself to issue more than a swell of emotion. The citizens of New Orleans were failed by government officials in thrall to foolish optimism and best-case scenarios; what fiction offers is the potential to confront such lazy habits of thinking with a relentless focus on complexity and nuance."
It's the "already" that infuriates me. The actual words of the actual survivors are devastating already. Is there a cap to the devastation wrought by Hurricane Katrina? Or is the gist here that we're limited in our capacity to discuss and digest it? The full review makes frequent mention of fiction's "power" and "literary possibilities," but what power does a genre wield if we're led to believe that more "immediate forms" have sufficiently documented the devastation? Does fiction merely wield the power of "nuance?" "Complexity?" The review invites us to cut City of Refuge some slack—"Perhaps there are those who believe that a novel tasked with telling the story of a real-life tragedy deserves a special dispensation, a reprieve from literature's more complicated concerns"—but what are these "complicated concerns?" What's really going on here?
This is not a critique of a book. This is genre snobbery. This is a review which repeatedly suggests that topical fiction published within three years of Hurricane Katrina, regardless of its merits, will fall flat. Get documentary and nonfiction on the scene. Fiction, film, dance, visual arts: take a hike. Get wise. Haven't you heard? Perspective is a matter of genre, not effort.
2.
I'm taking umbrage here as a fiction writer, but serious journalists and writers of nonfiction ought to bristle at any arrangement where journalistic work is somehow a stand-in for "immediate" "true stories" while art is "complex" and "nuanced." Zeitoun was both true and complex at the time of its publication. That the story has continued on without a chapter being added to the book is simply a quality of the genre. The capital-T truth, unfortunately, is complex.
(Related: Piazza understands the strange dynamic between reportage and event. City of Refuge contains hundreds of lines about Katrina's news coverage as it relates to the actual experience of the hurricane: "If you are in it you don't see the news coverage, the anchor man, the commercials for Dodge trucks, any more than Job saw God and Satan make their wager at his expense.")
3.
Enough for now with the bitter conjecture. Enough with the suggestions that a reviewer I've never met expected a book to fail several years ago. It's petty of me. We're just different. She says that Piazza's intentions to write a novel so quickly after the hurricane are "sincere and good." I say they're superhuman. She claims sentimentality, I claim that the little girl performing in a school play 1,000 miles from home broke the heart I have. This gets us nowhere.
Let's instead play by the rules of the review, which on its face claims that City of Refuge lacks nuance. Let's define literary nuance as: a slight but perceptive deviation from a larger tradition. A book that is familiar but fresh. As readers, we recognize the reality but experience it with new eyes.
Now, how best to show that City of Refuge both fits within a tradition and deviates artfully?
4.
My sense is that New Orleans has a complicated relationship with the Deep South. New Orleans is both central to the region's history—its largest city and economic heart during the antebellum years—and a world apart. It is the birth place of jazz, it is Creole and Cajun...and you know what? I'm not really in a position to riff much further here. I've never been to the Crescent City. I'm unsure whether I should be saying the Crescent City or the Big Easy or Nawlins or the City That Care Forgot. As for the South at-large, my experience consists mostly of trips to my grandparents' house in the early 90s, sitting on their screened porch outside of Richmond as neighbors taught me "I Wish I Was in Dixie." Cue the piano, Grandma. I wish I was in the land of cotton / Old times they are not forgotten/ Look away! Look away! Look away! Dixie Land.
So no, I guess I can't say anything scholarly about New Orleans and the South. What I can say is that aside from being "disaster" fiction or fiction concerned with "race" and "class" or "urban" fiction or "journalistic" fiction, City of Refuge fits squarely into a long, proud tradition of Southern fiction, a tradition that has always faced a peculiar writing challenge: How does a writer take a static, unchanging culture and make it dynamic?
After introducing each family in Chapters 1 and 2, Piazza slows down the beginning of Chapter 3 to introduce New Orleans. He describes how hurricanes and evacuations often arrive with the school year, how they're expensive, what do you take, which types of neighborhoods often find themselves at risk, that type of thing. But the city is more than evacuation procedures. Four pages in, the narration picks a day and stretches its legs:
On Labor Day the Black Men of Labor will start their parade at Sweet Lorraine's on St. Claude Avenue and wind their way, dancing, through the streets, with their patterned umbrellas, followed and surrounded by hundreds of people from all over town. On Sunday Miss Johnson and her mother are dressing in white for services at the AME Zion church, and Lionel Batiste will go to Indian practice (on Mardi Gras his suit will be purple and this week he is sewing a beaded patch that Little Boo, who lost a leg in Vietnam, drew for him—an eagle with a rabbit in its claws), and Bill and Ellen are going to the Cajun Dance at Tipitina's up on Napoleon and Tchoupitoulas, and the Scene Boosters are having their parade, and that's how you know it's Sunday. Monday is red beans and rice, at home or some neighborhood restaurant…maybe with some sausage on the side. On Thursday you go to Zydeco night at Rock 'N Bowl, or Kermit Ruffins at Vaughn's or Ellis Marsalis at Snug Harbor, Friday night is an end-of-the-week drink with friends at the Napoleon House or Junior's or the Saturn Bar or Madigan's or Finn McCool's, and Saturday night is Saturday night all over the world.
Piazza is flat out running before long–"And Bobby stay by his mama house on Soniat Street down the other side of Magazine." He ends up racing through the whole calendar:
"And in September it's school and in October it's the Jolly Bunch anniversary and November it's Thanksgiving and the Fairgrounds open and December it's Christmas and January it's getting ready for Mardi Gras and February it's parades and Mardi Gras, and in March you catch your breath, and then it's St. Joseph's Day, then Jazz Fest and then school-letting-out-time and then it is the hot months and things get slower and thicker and oppressively hot, and usually in August or September you will have to deal with one or two storms."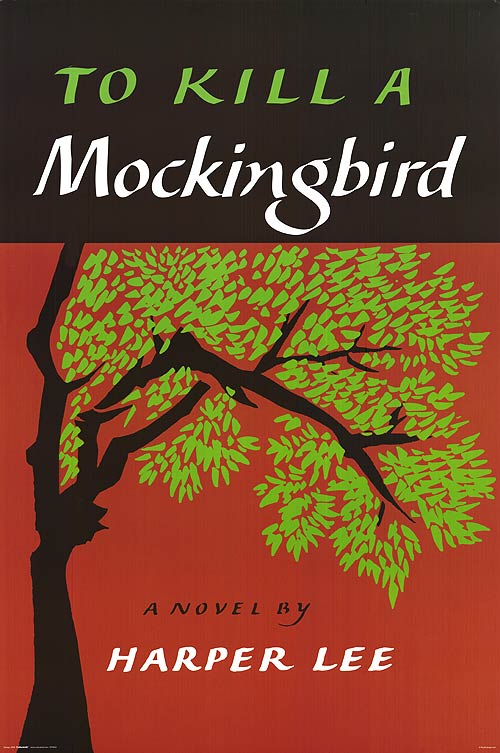 Enter the Williams family preparing to evacuate. It's a breath-taking six pages. Piazza writes as though the city is one big restaurant and he's at the corner table scribbling away, day after day, until he can give us absolutely everything. It's a play on a tactic often seen in the Southern literary tradition. Again, the central question: How does a writer bring a static place and its ancient rituals to life? For Harper Lee, you only need to stand on someone else's porch. In the closing pages of To Kill a Mockingbird, Scout recognizes her neighborhood but sees it freshly:
In my mind, the night faded. It was daytime and the neighborhood was busy. Miss Stephanie Crawford crossed the street to tell the latest to Miss Rachel. Miss Maudie bent over her azaleas. It was summertime, and two children scampered down the sidewalk toward a man approaching in the distance. The man waved and the children raced each other to him.
It was still summertime, and the children came closer. A boy trudged down the sidewalk dragging a fishing pole behind him. A man stood waiting with his hands on his hips. Summertime, and his children played in the front yard with their friend, enacting a strange little drama of their own invention.
It was fall, and his children fought on this sidewalk in front of Mrs. Dubose's. The boy helped his sister to her feet, and they made their way home. Fall, and his children trotted to and from around the corner, the day's woes and triumphs on their faces. They stopped at an oak tree, delighted, puzzled, apprehensive.
Winter, and his children shivered at the front gate, silhouetted against a blazing house. Winter, and a man walked into the street, dropped his glasses, and shot a dog.
Summer, and he watched his children's heart break. Autumn again, and Boo's children needed him.
Piazza's September-October-November is Lee's summertime-fall-winter. Action and event are always located within a larger cycle in the South. Nothing is independent of history. Faulkner spent his whole life wrestling with the notion: "It's all now you see. Yesterday won't be over until tomorrow and tomorrow began ten thousand years ago." This is the Southern tradition. The cycles are fixed. What changes are the consequences. The tragedy isn't Hurricane Katrina or Tom Robinson's verdict. The tragedy is that Hurricane Katrina is just one hurricane of many. Mockingbird is but one story in a long complicated history between miscegenation and racism.
5.
The chief difference in the sections quoted from City of Refuge and Mockingbird is that Lee grounds her month-by-month hopscotch in character and Piazza's is free-floating. Lee gives us Scout, Piazza gives us New Orleans. This, I think, is what Szalai objects to. She wants more character and less run-away trains. She dislikes the editorializing, the politicizing, the sentences of a novelist, she writes, "who assumes he can neglect literary possibilities in his pronouncement of what he takes to be a Greater Truth."
That word again—truth. For those scoring at home: first, City of Refuge didn't have it. Now it's got too "Great" a supply.
Confused? Let's keep playing the game. One more round. We'll set aside the Southern tradition and search out "literary possibility." Let's see if we can't find a few characters with a heartbeat in City of Refuge, a few people running the true human gamut. You don't have to look far. There is plenty of struggle and hardship. There are floating diapers and bodies and people who must witness such things. Writing the apocalypse is a pretty high degree of difficulty, but there is something quieter at work that I feel is equally impressive. As was the case with the Deep South, I'm venturing out of my personal and critical reach here. The emotion is hard for me to articulate exactly, but I can feel it as an unmistakable undercurrent in the book. I'm talking about a very specific brand of African-American doubt. It's the doubt of a culture that silently wonders if their progress in the U.S. is real or imagined. It says: If we retreat for even a second, will the scaffolding we've built fall apart? Here is Piazza's black carpenter SJ Williams, lamenting his relocation after the hurricane:
It had been decades since he had even remotely entertained the idea that he might live somewhere other than the Ninth Ward. But now, in between the errands, and the calls to his crew members, the visits with Lucy and the trips to shop for Aaron and Dot, life began to assume a pattern again, inevitably; you fell into it like hypnosis, it seemed real, until you woke up again and realized that your real life had been interrupted, that it was on hold, trying to reassemble itself in your sleep, like the dreams you might have when you were in a coma. But what if you never woke up? What if someday this life became your life?
This fear—that New Orleans can't be fixed, that living anywhere but New Orleans will be both a dream and a dream deferred—is the bass-line of the book. The newspaper writer Craig Donaldson feels it. He has a house to fix or sell, a family in Chicago waiting to tend to old roots or lay new ones, yet he hears that scaffolding creak. When it's suggested that New Orleans East shouldn't be rebuilt, that it's a mostly "flavorless" black neighborhood that could easily be in "Atlanta or L.A.," Craig angrily responds that "people made lives there. They raised families there. They worked hard to build those houses and afford them."
I take a risk swerving to John Edgar Wideman. I risk writing a few thousand words on him before remembering that we're supposed to be talking about true stories and immediacy and devastation. But you don't speak of fiction and the plight and perseverance of urban African-American culture without throwing a bone Wideman's way. It just isn't done. Not by this Pittsburgh kid, it isn't. The roundabout point here is that when you're writing about what I'm calling "African-American doubt" and your sentences vibrate when placed next to Wideman's, you get a check in the nuance box. The circumstances are different in Wideman's Sent for You Yesterday, but the tone is familiar:
If I don't wake up, Homewood will be gone. If I run away, far away, the Homewood streets will disappear...What would happen to his mother and father if one morning, a bright, lazy spring summer morning, he didn't wake up and start the dream of Homewood?
6.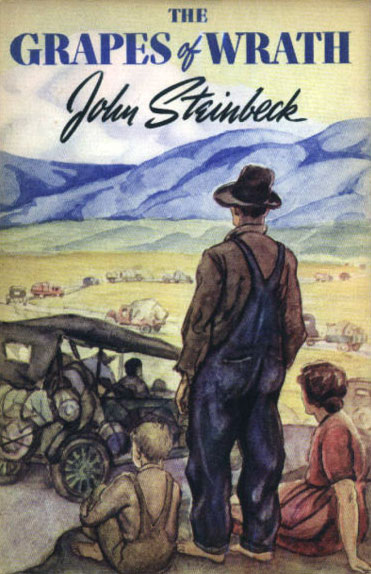 Great works of art bear more resemblance than disparity. We can do this all day. If you'd like, I can go line by line through the Grapes of Wrath. But if we continue to play the reviewer's game—to determine whether or not a piece of fiction is complex or nuanced or powerful, to determine how it fits into and against a tradition—we'll only discover what we were told at the outset.
The game is rigged. It's already been played. Fiction wasn't invited to the table after Hurricane Katrina. The gathering was immediate, a real cloak-and-dagger type thing. We can prove nuance all we want, but by the time literature gets on the scene, the grief has been too much for too many. The actual words of the actual survivors are devastating already. Look away look away look away.
7.
Here's your counter, free of charge: What about Jesmyn Ward's Salvage the Bones? It won the National Book Award in 2011, didn't it? There's your spot at the table, chief. That was New Orleans. That was Hurricane Katrina. That was poor-as-dirt kids and teenage pregnancy and newborn puppies and storm coming, get ready. Stand down already.
You got me. It's a keeper. But: I said "best." Best is big time. Best requires debate. Salvage the Bones doesn't deal with the aftermath. The storm hits late in Bones, early in City of Refuge. The harder questions come afterward. And Bones gives us morality through the lens of a fifteen-year-old. Moral-or-morality-via-teenager: I struggle with it.
And I hear you now: Can't do morals from a child? You quoted half my damn screen with Scout Finch.
Yes. Yes, I did.
8.
Why can't that be the discussion? You say the physical experience of the hurricane is what's needed, I say the aftermath. You say nothing is worse than a child's ruined innocence, I say that what we need is the hurt, honest voice of an adult. Fiction invites these discussions and more. It recognizes that the truth is complex. It helps us confront the worst of ourselves. A man unlawfully detained, a man having literally lived through hell, wreaks hell's own fury on his family. Controversy ensues. Zeitoun is a monster, not an inspiration. We were duped. Were we duped? Blame the writer. Blame us. It's complicated. Why do men and women change? What does disaster do to us over the long haul? Where do we turn for answers when the true stories become too complex?
We ought to turn to good, meaningful fiction. We ought to remember that City of Refuge came and went and deserves another look. Immediate and "true" forms play their role, but when we reach for immediacy, we reach for simplicity. This isn't a bad thing. It's a step. Every step is necessary, from reporters on the scene to novelists a hundred years from now. Genre snobbery stalls us.
So: can we accept that the actual words of actual survivors are crucial and necessary and that recreating and re-imagining and recommitting ourselves to the most fraught moments in our own personal and social histories is not, in fact, sentimental? Are we adult enough to accept that devastation knows no bounds? Can we confidently state that a kinship with To Kill A Mockingbird and The Grapes of Wrath and Sent for You Yesterday counts as nuance? As something more genuine and helpful in the long haul than Local News 9's B-roll of a confused evacuee, their eyes shielded, blinded by the bright light next to the clunky, gawking camera? Soothe my temper and tell me it's so.
---

Patrick McGinty's fiction has appeared, most recently, in ZYZZYVA and The Portland Review. In the summer issue, he reviewed Jon McGregor's story collection This Isn't the Sort of Thing That Happens to Someone Like You.