NFL WEEK 5
Best NFL Experts by learning my system of Wasting Time Still doing This!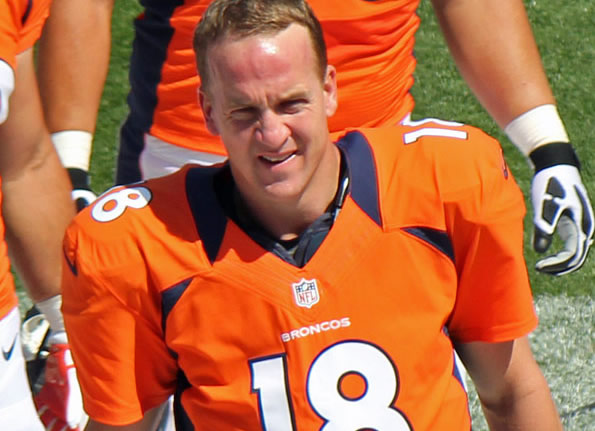 Cerebral players like Peyton Manning may not understand it, but my system involves ineffectual living.
By Pete Tothero



'm on the road this week, readers, so you are spared my most self-indulgent analysis and instead receive brief capsules of wisdom.


Last week: 11-4
Season: 41-22
Of ESPN's 13 "NFL Experts," number who have a better record than me: 3
How do you get to be an expert when you are no better than a doofus goofing around on a booksy/artsy website: I don't know.

THURSDAY

Buffalo Bills (2-2) at Cleveland Browns (2-2)

Two weeks ago, I accused Cleveland of giving up on the season when they traded Trent Richardson. They immediately won two games in a row. So, ahem: Cleveland, you are totally mailing it in, aren't you? You don't care at all! You're so obviously trying to lose! Pick: Cleveland

SUNDAY

New Orleans Saints (4-0) at Chicago Bears (3-1)

Tough one. I'd normally pick the Saints, but they'll have to play outdoors here, on a surface called grass, and this isn't something they're crazy about—especially since this will be the second week in a row they've had to do it. I think they have allergies or something. The Bears should be angry after getting blown out in Detroit last week. I predict that allergies versus anger adds up to one of those ugly Bears wins. Pick: Chicago

New England Patriots (4-0) at Cincinnati Bengals (2-2)

It's not possible to pick Bengals games—there's no way to know which team is going to show up. But did you see how quickly the Patriots nose-dived in Sunday night's game after Vince Wilfork was injured? That doesn't bode well for the Patriots. Man, I'm really squirming on this one. Hmm. Well, when in doubt, go with the more consistent team. Pick: New England

Detroit Lions (3-1) at Green Bay Packers (1-2)

This one's just going to be a fistfight. Both of these teams badly want this game. Green Bay had last weekend off, though, and they're playing at home. I think that will be enough to get them the win here, though it may only feed the Lions' frustration and lead to a revenge beating in Detroit when they meet again in November. Pick: Green Bay

Kansas City Chiefs (4-0) at Tennessee Titans (3-1)

I suggested a couple weeks ago that Kansas City could be this year's little-team-that-could. I was wrong—they're not little at all! Tennessee's defense is tough, but quarterback Jake Locker is hurt, so that offensive instability could offer Kansas City a victory here that might have been much tougher. Pick: Kansas City

Seattle Seahawks (4-0) at Indianapolis Colts (3-1)

This is my hunch game. Seattle doesn't win last week if Houston's Matt Schaub doesn't throw a weird interception to Richard Sherman during the final minutes of regulation. They're on the road for the second week in a row here, and I think Indianapolis is ready. Pick: Indianapolis

Jacksonville Jaguars (0-4) at St. Louis Rams (1-3)

Since this game is hardly important, the league should have it played in some American city that doesn't have a professional-level football team—you know, a place like Jacksonville, or maybe St. Louis. Pick: St. Louis

Baltimore Ravens (2-2) at Miami Dolphins (3-1)

I hope the Ravens go on a slide that forces everyone to seriously wonder if Jacoby Jones getting hit over the head with a champagne bottle by a stripper on a party bus hurt the team's morale. NFL analysts should have to keep stringing that sentence together, week after week. Pick: Miami

Philadelphia Eagles (1-3) at NY Giants (0-4)

Boy, when the Eagles' record is that bad, Chip Kelly's offense loses a lot of its lustre, doesn't it? If you're beating everyone, an offense run with tagboard photos of the Philly Phanatic seems totally fun. When you're 1-3 and holding up jokey pieces of tagboard on the sideline, though...it starts to seem a bit questionable. The question is: What do the Giants intend to do about it? The only thing I heard this week is that Justin Tuck is willing to punch, in the mouth, any teammate who criticizes coach Tom Coughlin. If he makes good on this promise, though, will the Giants have anyone left with teeth? Pick: Philadelphia

Carolina Panthers (1-2) at Arizona Cardinals (2-2)

Perfect example of this league being too big. I know these teams have fans, so I want to be sensitive here and avoid offending anyone: Nobody cares about this game. Pick: Arizona

Denver Broncos (4-0) at Dallas Cowboys (2-2)

Age at Stupidity. Insanity at Vanity. We Made a Pact With the Devil at How? The Devil Won't Even Return Our Calls. Pick: Denver

Houston Texans (2-2) at San Francisco 49ers (2-2)

Everyone has come down on Matt Schaub for throwing that pick-six to Richard Sherman at the end of regulation last week, but who is calling plays for the Texans? Houston fans: You have been yelling this week that if Schaub were smart, he would have just allowed himself to be pounded into the turf by the defense on that play. When fans are wondering why the quarterback can't just learn to take punishment, are imploring him to please just take punishment, are burning his jersey in the parking lot after the game because he won't just learn to take punishment—well, it makes one question the powers of the Houston Texans. AlsoIalwayspickSanFrancisco. Pick: San Francisco

San Diego Chargers (2-2) at Oakland Raiders (1-3)

You are readers of action. Let us not waste words on the Oakland Raiders. Pick: San Diego

MONDAY

NY Jets (2-2) at Atlanta Falcons (1-3)

Am I wrong to continue believing Atlanta is good? They're making me question my beliefs. Atlanta, reveal yourselves! I demand you reveal whether you are good or done! This Mondey evening, in Atlanta, Georgia, reveal your powers or be banished forever! Pick: Atlanta

---

Pete Tothero works in finance but is somehow also this magazine's Sports Editor. He is not contractually obligated to have watched games he later knowingly references.