NFL WEEK 6
New Trend: BetTER Quarterbacks KEPT on Practice Squad (Buffalo Only)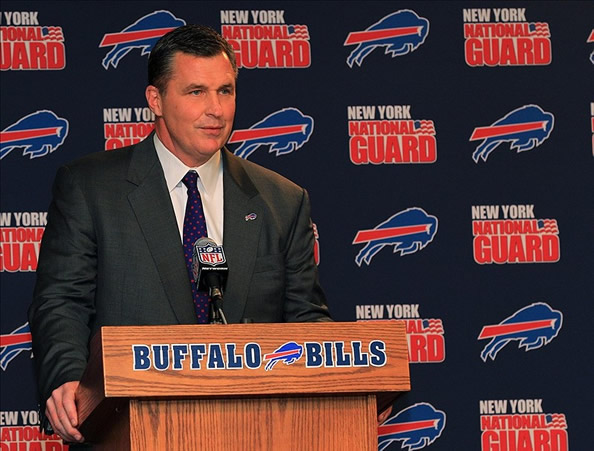 By jumbling his depth chart, Doug Marrone cleverly confuses opponents about which Bills they will beat.
By Pete Tothero



ost NFL analysts rely on statistics. I, on the other hand, know that statistics, because they are numbers, are not real. The true analyst personifies teams in false or ridiculous ways, applies the worst tropes of pop psychology to complicated multi-person situations, allows invented memories or false beliefs to color his analysis, and plays hunches whose origins probably lie in indigestion. The results speak for themselves.

Last week: 9-5
Season: 50-27
Of ESPN's 13 "NFL Experts," number who have a better record than me: 2
How I climbed in the rankings even when I had a bad week: ESPN dudes are really not good at predicting NFL games.

THURSDAY

New York Regular-Size People (0-5) at Chicago Bears (3-2)

What can one say about the Giants? Um...nothing, really. They're just bad at football. It happens. So not this week, Giants. But next week you get Minnesota at home. That could be it—that could be the win that puts you squarely in the NFC East race! Pick: Chicago

SUNDAY

Cincinnati Bengals (3-2) at Buffalo Unconventional Depth Charts (2-3)

Buffalo's starting quarterback in this game will be Thad Lewis, signed from their practice squad after starter EJ Manuel hurt his knee in last Thursday's game. Why is there no backup quarterback in front of the practice squad guy? Because ostensible backup Kevin Kolb is out for the season after yet another concussion, and rookie third-string quarterback Jeff Tuel is apparently not ready to start an NFL game. Why is the third-string quarterback in front of the practice squad guy when the practice squad guy could start a game but the third-string quarterback couldn't?

Trick question! The answer doesn't matter. Once a team has placed you in the awkward position of having to ask that question, you already know which way they have forced you to pick. Pick: Cincinnati

Detroit Lions (3-2) at Cleveland Browns (3-2) minus Magical Thinking

The Browns have won three games in a row since I accused them of giving up on the season after they traded Trent Richardson. Those two things are not connected, on account of the Cleveland Browns are not aware of my existence. My mailman is not aware of my existence. My boss is vaguely aware of my existence, while my boss's boss has no idea I exist. This is all to say: because I am painfully aware of my lack of agency in this world, I take joy in reminding myself I at least don't have to keep picking Cleveland to win. I can pick Cleveland or not pick Cleveland, and no one cares. Because no one cares about me in general. This is the only form of freedom I may know in this life, and I indulge it thus: Pick: Detroit

Oakland Fourth Meal (2-3) at Kansas City Chiefs (5-0)

Oakland beat San Diego at home last week in a bizarrely late game that I believe fourteen people watched on television, twelve of them stoned. It may end up being the Raiders' signature victory of the season. Pick: Kansas City

Carolina Panthers (1-3) at Minnesota Mixed Messages (1-3)

Minnesota signed former Tampa Bay quarterback Josh Freeman last week. Gotta love it when a team that's struggling decides to really destabilize things.

VIKINGS QB CHRISTIAN PONDER: Coach, why did we sign Freeman? Do you guys not believe in me anymore?

VIKINGS COACH LESLIE FRAZIER: What are you talking about? Freeman? We signed Freeman? I didn't know we signed Freeman.

PONDER: Yes, you did. You just held a press conference about it.

FRAZIER: What? Oh, that? Where the reporters were asking me questions? Man, that really explains a lot. I had no idea why they were asking me all those questions about Freeman. I was like, What's going on here? I was totally confused. I knew nothing about that.

PONDER: You told the press you expected Freeman would compete for my job.

FRAZIER: What? I said that? In the press conference? I don't remember saying that!

PONDER: Coach, be straight with me. Do you guys not like me?

FRAZIER: Oh, that's your worry, whether we like you? You should have said so right from the start. Christian, we don't like you at all!

Pick: Carolina

Pittsburgh Steelers (0-4) at New York Jets (3-2)

I've been picking against the Jets and getting burned. They're playing at home, against a broken, winless team. Okay, Jets. This is your chance. Don't let me down. Or, wait: You don't know I exist. I am free. I freely pick the New York Jets to win a football game over the Pittsburgh Steelers. I have done that, and it does not matter. I am at peace. Pick: NY Jets

Philadelphia Eagles (2-3) at Tampa Bay Lost Sailors (0-4)

This game makes me nervous. It's exactly the kind of game the Eagles tend to drop. But I also think about it this way: This is Chip Kelly coaching against Greg Schiano. So it's a guy who has very little familiarity with pro football coaching against Chip Kelly. Pick: Philadelphia

Green Bay Packers (2-2) at Baltimore Ravens (3-2)

I just don't think Baltimore is that good. There's also the fact that I despise them. Maybe that's clouding my skills of analysis? Wait: I don't do serious analysis. All of my picks are clouded by weird grudges, false intuitions, and a keen awareness of what is either the hilarious irony or the sad truth that though I treat NFL analysis like the joke it is, I am still more accurate than the supposed experts. I profit from the fact that an analyst with no skills cannot, by definition, have any skills clouded. Like a toddler throwing a tantrum, I am pure and untouchable. Pick: Green Bay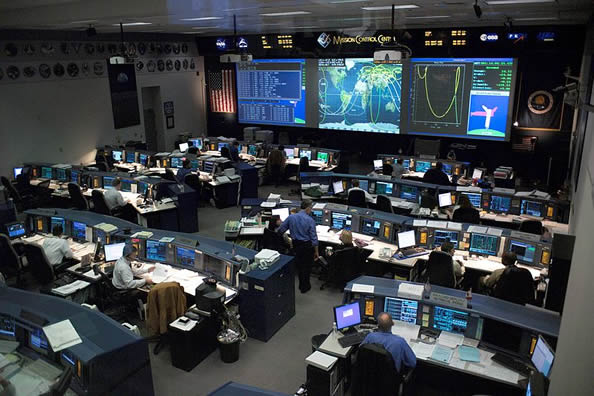 Scientists at Mission Control in Houston determine the exact location of quarterback Matt Schaub's house.

St. Louis Rams (2-3) at Houston Meltdowns (2-3)

After melting down on Sunday Night Football last weekend, how will Houston respond this weekend? Fans have been burning quarterback Matt Schaub's jersey and driving by his house screaming things—so they've kind of lost the moral high ground on responding well, haven't they? The St. Louis Rams, on the other hand, accept their 2-3 record with equanimity and grace, since they entirely expected it and are in fact pleasantly surprised. But in the NFL, being well-adjusted versus being insane equals... Pick: Houston

Jacksonville Jaguars (0-5) at Denver Broncos (5-0)

I pointed out two weeks ago that it seemed like the Broncos may have made a pact with the devil. What tipped me off was that it rains fire and brimstone every time the Broncos score, their stadium includes clear references to the Four Horsemen of the Apocalypse, Peyton Manning doesn't age, and John Fox is coaching an NFL team that is 5-0. I could possibly accept the first three, but the last item is impossible and therefore obviously the work of the Dark One. Pick: Denver

Tennessee Titans (3-2) at Seattle Seahawks (4-1)

Seattle dropped their first game last week, at Indianapolis. That will focus them. They're at home, anyway. Pick: Seattle

New Orleans Saints (5-0) at New England Mesmerists (4-1)

I was nervous about New England last week at Cincinnati, but not confident enough to pick the Bengals—so Cincinnati won, and I kicked myself. The Patriots have some kind of spooky hypnotist-hold over everyone, where we just can't imagine them being average. I think New Orleans will do NFL fans a service by helping to weaken that hold. Pick: New Orleans

Arizona Cardinals (3-2) at San Francisco 49ers (3-2)

I have half a mind to pick the Cardinals here, because the 49ers seem weird and wobbly so far this season. But talk about hypnosis—I never pick against the 49ers, even though I have no particular love for them. In my defense, this may be because they are often playing St. Louis or Arizona. Pick: San Francisco

Washington Overrated (1-3) at Dallas Overcovered (2-3)

What? Sunday Night Football features two lame NFC East teams no one really wants to watch, but which NBC will treat as if they are of great existential weight and serious import? I am shocked! Shocked, I tell you! I have previously had a policy of never picking Dallas, but it would be silly to do that here. Sigh. Deep, disgusted sigh. Pick: Dallas

MONDAY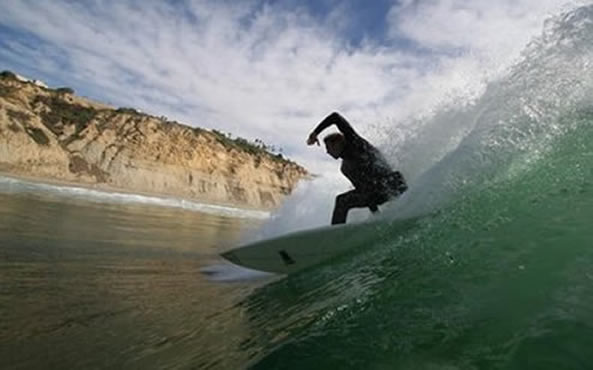 A little time at the beach puts being embarrassed by the Raiders into perspective for this San Diego Charger.

Indianapolis Colts (4-1) at San Diego Winning Isn't Everything (2-3)

San Diego didn't just lose to the Oakland Raiders last week—they didn't even compete. Most teams are counting the Raiders as a free victory, but the Chargers got blown out. How do you recover from that? How do you go to team meetings, practice sessions, and your usual late nights at the local clubs when you just got blown out by the Oakland Raiders? I bet there is a great sadness in San Diego. Denver and Kansas City are both undefeated and in San Diego's division. Where can San Diego go? Who can they turn to in this time of need? If I were a San Diego Charger I would be spending as much time as possible lying on the beach this week, trying to heal myself and reminding myself not to obsess over things I can't control. Like the fact that they're probably going to lose again. Pick: Indianapolis

---

Pete Tothero works in finance but is somehow also this magazine's Sports Editor. He is not contractually obligated to have watched games he later knowingly references.