NFL WEEK 7
Crazy Beats Insecure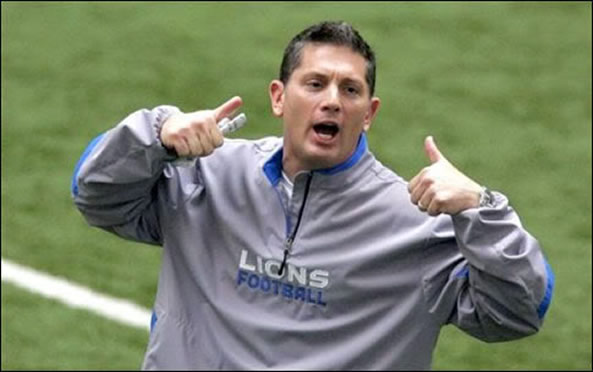 Years of NFL experience have taught Detroit Lions coach Jim Schwartz that haters are going to hate.
By Pete Tothero



y name is Pete Tothero and I pick NFL games. Why I do this does not matter. Do I earn money doing this? No. Do I earn prestige? No. Does it improve my life in any way? No. Does my boss like that I do this? No. Does my wife? No. Do people find my analysis useful? No. Is my analysis based on sound statistical evaluation and close following of NFL news and developments? Not remotely. Do I pick some teams because of some weird, latent attachment I have to their team colors or logos or their stadiums? Probably. You'll have to ask my therapist about that. Does my therapist pick NFL games? No. Does my therapist think it's a good idea that I pick NFL games? She doesn't say. She won't say! Why won't she just tell me!

Last week: 11-4
Season: 61-31
Of ESPN's 13 "NFL Experts," number who have a better record than me: 3
How my picks record is better than so many professional "NFL Experts" this far into the season: Like politics, sports analysis is a field filled with charlatans.

THURSDAY

Seattle Seahawks (5-1) at Arizona Cardinals (3-3)

This one makes me nervous. Arizona's defense is pretty good, and Seattle struggled against another good defense (Tennessee) at home last week. The problem is that Seattle's defense is good, too, and can probably handle Arizona's offense. This could turn into one of those wrestling matches where the combatants circle, and grapple, get into stalemate locks, and grunt and groan and struggle mightily, but there are more mat burns than points, and it's pretty much only the parents in the stands, because the gym smells weird and actually this is all kind of boring. Wait, those last three things are wrestling-only. There will be more than parents at this game and it will be played outside. Sorry about that. Pick: Seattle

SUNDAY

Tampa Bay SOS (0-5) at Atlanta Falcons (1-4)

I don't have a rooting interest in either of these teams, but I should own up to an ugly interest I have in this game: I want to see how many games the Buccaneers have to lose before ownership acknowledges that coach Greg Schiano is an idiot. Everybody already knows he's an idiot—the league, his players, everybody. How far do the owners let it go? Six games? Eight? Ten? What's the decision process? Fascinating. Kind of. Okay, not really. Pick: Atlanta

Cincinnati Bengals, Sometimes (4-2) at Detroit Lions, Usually (4-2)

Inconsistent at Erratic. We are Not the Same Team Week to Week at We Sometimes Lose Track of Ourselves. Insecure at Crazy. Wait—that's it! Sometimes I have to play with the metaphors until one of the metaphors offers me a false insight that results in a false confidence. And if there's one thing I know, it's that crazy beats insecure, especially at home. Pick: Detroit

Buffalo Bills (2-4) at Miami Dolphins (3-2)

These teams are just rumors to me. I see flashes of them on hurried highlights packages. They're always scoring or being scored on in the highlights, so sheesh, I don't know—that kind of thing cancels itself out. Pick: Miami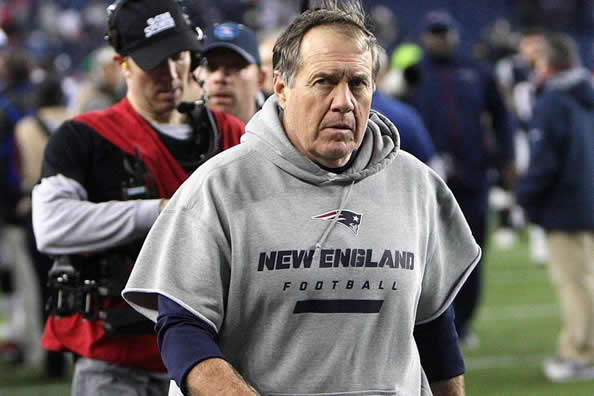 In order to hypnotize an entire nation, an individual must usually be attractive and charismatic.

New England You Are Feeling Sleepy (5-1) at New York Jets (3-3)

Last week I claimed New England had hypnotized the nation into always picking them and that New Orleans would pull the scales from our eyes. Then New England won. Sigh. I lapse again into my hypnotic stupor. Pick: New England

Dallas Cowboys (3-3) at Philadelphia Eagles (3-3)

Because these teams both have crappy defenses, they should just agree to play first team to forty and then go out and have some beers together or something. Dallas roasted Denver's defense a couple weeks ago, the Cowboys defense has injuries that will probably allow Philadelphia to rack up some touchdowns...I don't know. Anything could happen here. I could be totally wrong about the scoring. Romo could fumble and throw weird picks and Nick Foles could misread the funky 2nd-grade book report tagboards Chip Kelly's assistants hold up and accidentally dropkick on second down and we could end up with a game that ends 12-9. These are two 3-3 teams in the NFL's weakest conference. It's the definition of irrelevance. Don't bet on games like this. I only pick because I have to. Pick: Dallas

Chicago Bears (4-2) at Washington Nepotism (1-4)

Is it possible Mike Shanahan isn't a very good coach? Whoa, hey, whoa, I'm just talking here! This is just a guy, talking football! Just a thought! I mean, when he hasn't had John Elway as his quarterback, his record really isn't all that good, is it? Whoa, hey! Sorry! Yes, I know, he's the "mastermind," or whatever you call him. I mean, he kind of hired his own son, and how is that different from surrounding yourself with yes-men? Hey, whoa, hey, sorry! I won't bring it up again! Pick: Chicago

St. Louis Rams (3-3) at Carolina Panthers (2-3)

So some people from St. Louis, which is in Missouri, a state no one ever mentions, will go to Carolina, which is neither a city nor a state, to meet some other people and play a game of football, though many of the people aren't actually from those places, and many of the people aren't actually that good at football. Yeah. I mean, okay. That's cool. Pick: Carolina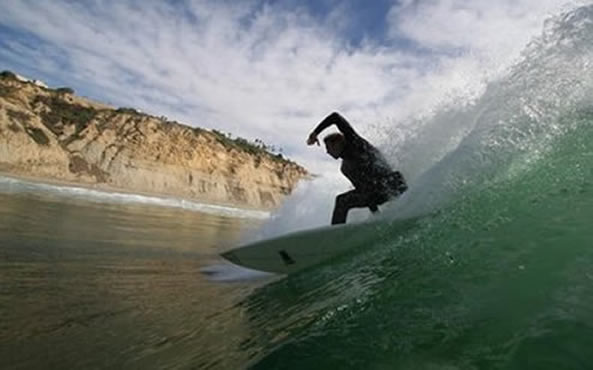 A little time at the beach prepares this San Diego Charger to freak out against the Jacksonville Jaguars.

San Diego Chargers (3-3) at Jacksonville Jaguars (0-6)

Jacksonville. That's right, I said it. Jacksonville is going to win this game. Because San Diego is going to press. Denver was favored by that insulting 28 points, and they pressed, and struggled as a result. They were good enough still to win, but teams are starting to feel that if they're not beating Jacksonville by 30 at halftime, they're not doing well, and this warps the entire way they approach and play the game. San Diego is a team that, once they start pressing, could easily self-destruct.

Wait, what am I thinking? Am I overthinking this? I think I'm overthinking this. Ignore all the above. No, not all. Teams are pressing against Jacksonville. But not enough to lose yet. Pick: San Diego

San Francisco 49ers (4-2) at Tennessee Titans (3-3)

I am going to do it. I am reaching for...the T. T...e...n. Ah! So...difficult...not to pick...San Francisco. Grr. n. e. Hunh! Must not...always pick...San Francisco! Tennessee...pretty good! Tennessee...at home! Pick: T E N N S A N No! E S S F R Almost there! E E! Tennessee! I did it! I didn't pick the 49ers! I picked the Tennessee Titans! Wait? I picked the Tennessee Titans? What have I done? Yes, I have done that. Pick: Tennessee

Cleveland Browns (3-3) at Green Bay Packers (3-2)

The Pack is on track and at home. Gotta go with them. Pick: Green Bay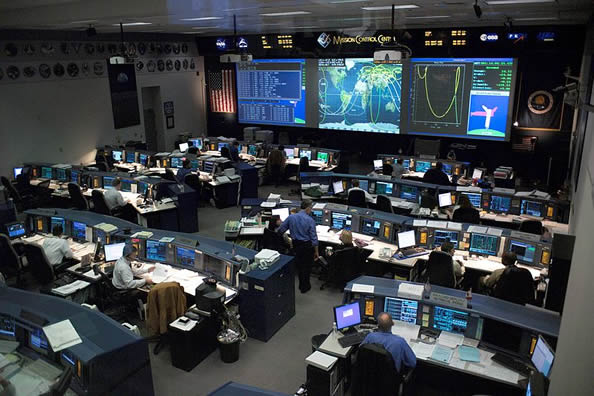 Engineers at Mission Control in Houston determine the exact moment their team began to burn up.

Houston Texans (2-4) at Kansas City Chiefs (6-0)

Jacksonville, Oakland, Dallas, Philly, the Giants, Tennessee, Oakland. Those are Kansas City's six wins. Explains a lot, doesn't it? And now, look, Houston rolls into town in full meltdown, ready to lose. Kansas City and Denver are the last undefeated teams in the league, but in both cases it has quite a bit to do with them playing an impressively weak schedule. Nevertheless, here we go again. Pick: Kansas City

Baltimore Ravens (3-3) at Pittsburgh Steelers (1-4)

Yuck. Just...gross. This is disgusting. If my kids turned this game on I would tell them to change the channel, they're not allowed to watch shows like that. Repulsive. Pick: Baltimore

Denver Broncos (6-0) at Indianapolis Colts (4-2)

Denver. Because they shouldn't. Manning will probably be a little freaked by the return-to-Indy thing, the Broncos have looked entirely vulnerable the last two weeks, and Andrew Luck has the skills to exploit Denver's weak defense. But the Broncos made some kind of weird pact with the devil at some point, so they are exempt from what should happen. What will happen is they will win again, despite the fact that they aren't as good as their record suggests. Pick: Denver

MONDAY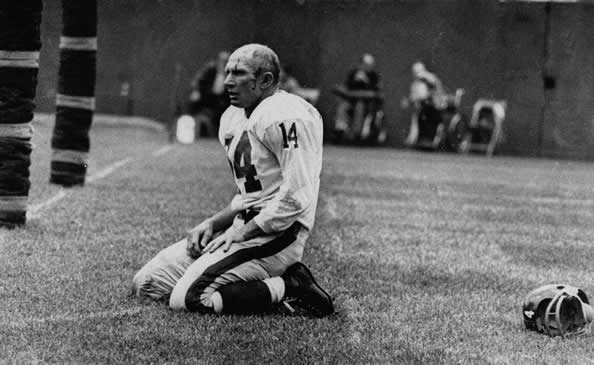 Giants quarterback Eli Manning is the latest in the franchise's line of leaders who have been brutalized.

Minnesota Vikings (1-4) at New York Giants (0-6)

The Giants are going to win this game. I can feel it. The Vikings are a mess. The Giants, now that they've spotted the league six games, will begin their attempt to win the NFC East. This is what they do. It won't work—they're not going to win their division—but they will win this game. Pick: Giants

---

Pete Tothero works in finance but is somehow also this magazine's Sports Editor. He is not contractually obligated to have watched games he later knowingly references.