NFL WEEK 9
The NFL: It's Textbook!
If NFL players feel they are not taken seriously, they often become angry. Have you ever behaved hypocritically?
By Pete Tothero



elcome to the Week 9 NFL Picks column. In this chapter of your textbook, we will explore the fascinating world of professional football. The National Football League is an organization of football clubs who hire men to play football games, and charge the public to watch. You can watch the games on television for free—ask your parents for permission before doing this, though, since most of the commercials have to do with alcohol, sexuality, or the continued fetishization of cellular telephones in our increasingly nonsensical culture. Also, games occasionally feature the Jacksonville Jaguars or Tampa Bay Buccaneers, which some viewers may find upsetting.

Have you ever played a game for money? How did it feel? Were you televised while playing the game? If so, did that change the degree to which you did or did not intend to injure the other players? Did your contract include statistics-based bonuses you suspected the coaches had been instructed to keep you from reaching? Feel free to consider these questions and others while exploring this exciting chapter.

Last week: 13-0
Season: 83-37
Of ESPN's 13 "NFL Experts," number who have a better record than me: 1
When I next expect to have a perfect week: Trick question. I expect perfection every week! I expect it of myself and of this whole team! I'm the first guy here in the morning and the last to leave! I'm all-in on this and I expect everyone else to be! (Ed. note: No, he is not.)

THURSDAY

Cincinnati Bengals (6-2) at Miami Dolphins (3-4)

Many people consider the Cincinnati Bengals to be a talented team with playoff potential. But did you know that they never seem to make it far in the playoffs? Other people have suggested that the Miami Dolphins have potential, and yet when I pick them, they lose, and when I don't pick them, they win—which is frustrating.

Exercise: Think about the last time someone told you that you had "potential." Who said it? Was it a compliment? Was the occasion that you had done something well, or that you had frustrated that person? Please write a five-sentence paragraph in which you explain what the hell is going on with either of these teams. Hunch Pick: Miami

SUNDAY

Kansas City Chiefs (8-0) at Buffalo Bills (3-5)

The Onion recently wrote a story that suggested the NFL had let the Kansas City Chiefs pick their own schedule this year. The Onion writes stories that are satire, or the act of attempting to belittle or shame, though humor, the pieties or attitudes of a sports-media-politics-entertainment culture that is entirely impervious to your belittling or shaming, because you have no power and nobody cares what you think, you're just a loser cowardly covering your screen at work as you add NFL picks pages to an Internet that doesn't need more of them.

Do you think the Kansas City Chiefs should be satirized? If so, how? Because nobody seems to be able to figure out how to do that yet, even though their record is a lie. Pick: Kansas City

Minnesota Vikings (1-6) at Dallas Cowboys (4-4)

The Dallas Cowboys lost their game last weekend by allowing the Detroit Lions to drive from their own territory to a touchdown, with no timeouts, in just a handful of plays, capped by Detroit's quarterback jumping and then trotting into the end zone while the Dallas defense stood there, confused. How hard did you laugh? Did you know laughter is good for your health? Try laughing right now. If it's difficult for you to force yourself to laugh, read and summarize a recent article about the Minnesota Vikings. Are you laughing, or are you just confused? Either response is okay. Pick: Dallas

Tennessee Titans (3-4) at St. Louis Rams (3-5)

An article previewing this game this week began, "Any time the St. Louis Rams and Tennessee Titans meet, memories of Super Bowl XXXIV are sure to come to the fore." Did you recall that the Rams and Titans played each other in Super Bowl XXXIV? If not, was it because both teams have been mostly jokes since then, or because you got blind drunk during the game? Using tagboard and some old magazines, make a collage of your fragmented memories of the most pointless or stupid Super Bowls. It's okay if your collage is mostly images of the Baltimore Ravens. Pick: Tennessee

New Orleans Saints (6-1) at New York Jets (4-4)

Is it ever moral or ethical to purposely injure players as part of your strategy? The NFL suspended New Orleans Saints coach Sean Payton for a full season when it ruled the Saints had intentionally tried to hurt opponents. The NFL also settled out of court with former players who claimed their lives have been irretrievably damaged by ongoing health problems as a result of concussions sustained in NFL games. As part of the settlement, the public does not get to see the evidence of the players' symptoms and ongoing health issues. Do you think the NFL is consistent or inconsistent in its attitudes toward destruction of the human body for the purposes of entertainment? Keeping in mind our earlier chapter that suggested westerners reductively exoticize the art and philosophies of other cultures, write a haiku that captures the transient beauty of the average NFL career, and another about your favorite team. Pick: New Orleans

San Diego Chargers (4-3) at Washington (2-5)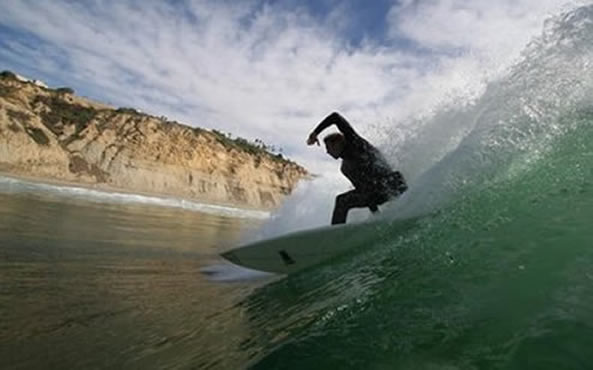 A little time at the beach during bye week prepared this San Diego Charger to fail his next drug test.

Washington's NFL team is called the "Redskins." Many Native Americans find this term racist and offensive, but Washington's owner, a rich white person, refuses to change the name. Can you think of a time you owned a professional sports franchise with an offensive name and you refused to change it? How did you feel? Did you feel entitled? Had you really earned all of that money you possessed, considering that the average blue collar worker probably worked at least four times as hard as you? And did your refusal to change the name pretty much rule out the fact that you were somehow smarter or more sensitive than other people? How did you feel that you had a right to live and behave the way you did? We would really like to know. Pick: Washington

Atlanta Falcons (2-5) at Carolina Panthers (4-3)

Skip this question. Pick: Carolina

Philadelphia Eagles (3-5) at Oakland Raiders (3-4)

Professional football is the most popular televised sport in the United States. The cities of the teams in the NFC East have the greatest total population of the teams in any division. These teams also appear on national television an inordinate number of times relative to their quality of play. Noam Chomsky once observed that television networks don't sell products, they sell viewers—to companies that have products to push. With this in mind, do you think the NFC East is something we are sold, or something used to sell us? Keep in mind that an Eagles loss will not change the population of the cities in the NFC East, which means that we will have to keep hearing about those teams for the rest of our sorry lives. Pick: Oakland

Pittsburgh Steelers (2-5) at New England Patriots (6-2)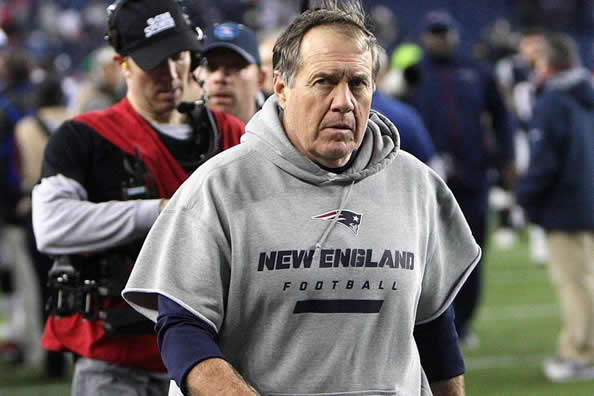 Have you ever wanted the approval of someone who would never give it? If so, you might like Bill Belichick.

Pick: New England

Tampa Bay (0-7) at Seattle (7-1)

Tampa Bay's coach, Greg Schiano, may have undermined his team's sense of cohesion and leadership by possibly, they say, having rigged the team's selection of captains at the beginning of the season. A quarterback who had been a captain in the past was not a captain this year. This quarterback was later benched, then traded. People then heard the quarterback had been in the league's substance abuse program not for taking illegal drugs, but for having taken a prescription drug for ADHD that the league had not authorized him to take. This information was supposed to be private and confidential, and some people suggested Schiano was the one who leaked it.

Tampa Bay is so bad that people have been calling for Schiano to be fired. His defensive coordinator defended him this week by saying that Schiano is the first one in the Buccaneer's complex in the morning and the last one to leave.

Math Exercise: Let x be the dysfunction Schiano brings to the team. Using a simple equation, show how a dysfunctional person's insistence on putting in more hours than anyone else actually increases overall dysfunction rather than alleviating it. (Hint: There are multiple equations that can suggest Schiano should not be an NFL coach.) Pick: Seattle

Baltimore Ravens (3-4) at Cleveland Browns (3-5)

This game will not be covered in this chapter, on account of the Baltimore Ravens are inappropriate. Pick: Baltimore

Indianapolis Colts (5-2) at Houston Texans (2-5)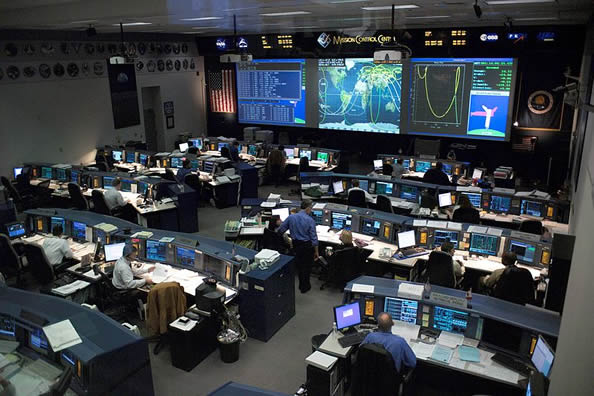 Consider our space program. How many of these screens do you think are now used to watch Texans games?

In recent weeks, some Houston Texans fans drove by their quarterback's house shouting mean things. When the quarterback was injured in a game the next weekend, other fans cheered. Have you ever been bullied? Do you think the Texans fans are bullies? Many experts have suggested that bullying behavior is the result of a toxic combination of insecurity and low IQ. Could an entire city in Texas qualify? Other experts have pointed out that when an entire community feels responsible for a failure, they will often blame and then banish a scapegoat. Please write a short essay in which you point out that the Texans have problems all over the field, not just at quarterback, and that they and their fans are acting like idiots. Pick: Indianapolis

MONDAY

Chicago (4-3) at Green Bay (5-2)

You've reached the end of the chapter. Congratulations! Your understanding of the NFL should be deeper now, in that you are more aware of its shallowness, but there is still much to explore. For instance: Why do I keep doing this? Is there any end in sight? If I am a victim of my own whims, why is there no court in which I can seek justice? Please help me. Please help me. Pick: Green Bay

---

Pete Tothero works in finance but is somehow also this magazine's Sports Editor. He is not contractually obligated to have watched games he later knowingly references.