NFL WEEK 2
You Don't Need LinemEn. Trust me.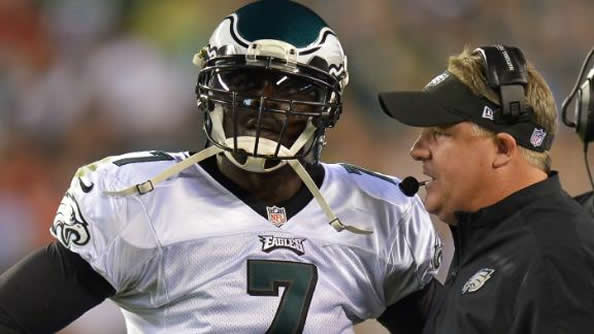 By Pete Tothero



o time for preamble. Why is there a fancy capital letter N over there? I have nothing to say here. Can I just make the picks?


Last week: 11-5 / Season: 11-5

THURSDAY

NY Jets (1-0) at New England Mystery (1-0)

The Jets were gift-wrapped a game by Tampa Bay last week when the Buccaneers hit Jets quarterback Geno Smith out of bounds on the next-to-last play, changing what would have been a desperately long game-winning field goal attempt into a pretty standard game-winning field goal attempt. What was more interesting to me is how Mark Sanchez, the Jets' much-maligned, currently-injured, possibly-former quarterback, is taming his locks. Think about NFL football players. Does this communicate to them, When I return from injury, I intend to be your fearless leader?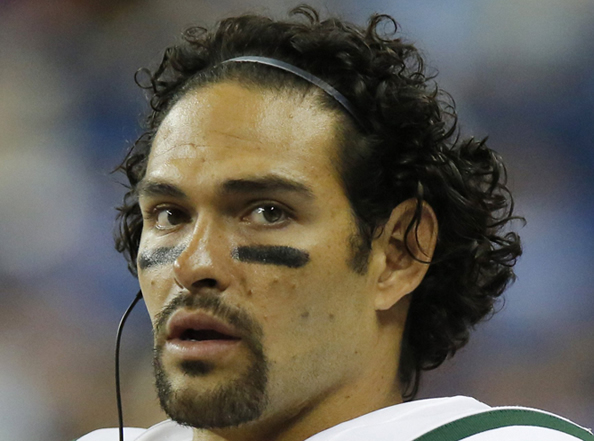 Can you rock this look in the NBA? Sure. In the NFL? I contend it has "I am fine being the back-up" written all over it.

The Patriots didn't look particularly strong in Week 1 either, though, eking out a last-second victory of their own over Buffalo. Is New England still a Super Bowl contender, or just a former power trying to hide the fact that it's slowly falling apart? Unfortunately, playing the Jets at home won't reveal the answer. Pick: New England

St. Louis Clean Carpets (1-0) at Atlanta Green Felts (0-1)

When a team that plays indoors faces another team that plays indoors, does it make a sound? Pick: Atlanta

Carolina Panthers (0-1) at Buffalo Bills (0-1)

These teams had the same Week 1 experience: each performed admirably against a stronger team, but couldn't quite pull off a victory. Carolina held the Seahawks to twelve points, though, and Buffalo is starting rookie E.J. Manuel at quarterback. Manuel looks promising, but I see Cam Newton and the Panthers managing to score a few more points than Manuel and the Bills manage to score. And that's exactly the kind of bogus "analysis" that is often wrong. But should I make a pick that I don't actually think or feel? Let's think about it another way: How often in my life have my supposed "insights" or "feelings" led to an empty bank account and a trip to the doctor that starts with me saying, "Now I apologize for this, doc, but I need to show you something..." Fight my feelings! Fight my feelings! Pick: Buffalo

Minnesota Vikings (0-1) at Chicago Bears (1-0)

Chicago won last week because the Cincinnati Bengals are dumb, and Minnesota lost because Detroit is crazy. Think about your college dating days. When someone who just dumped dumb and is feeling pretty good about themselves meets someone who is seething about having just been played by crazy, who has the edge? Pick: Minnesota

Washington Did You See That? (0-1) at Green Bay Just Very Frustrated! (0-1)

These teams shouldn't play a football game, they should just sit down together and share their stories—make each other feel better, less alone.

GREEN BAY: So then we were so mad we even just tackled him out of bounds, and we thought, Why are we doing this? This isn't who we are. And it doesn't even work, anyway.

WASHINGTON: Yeah, I mean, we knew what was going to happen, but then when it actually started happening, we were like, What is happening? Which is weird. Because we knew.

GREEN BAY: And you know, the referees made a mistake on that play, and then those guys scored on the next play, which is totally screwed up.

WASHINGTON: Tell us about it. Is lining up with just three guys on the line and six receivers even legal? It shouldn't be!

Unfortunately for both teams, they will be playing each other in a football game rather than meeting in a church basement. Pick: Green Bay

Miami Dolphins (1-0) at Indianapolis Colts (1-0)

I don't have to write about every game. You can't make me. Pick: Indianapolis

Dallas Vanity (1-0) at Kansas City Earnestness (1-0)

Kansas City. You know why? Because I want them to. There is no analysis here. The NFL tends to produce one little-team-that-could each year. Last year it was Indianapolis. Why shouldn't it be Kansas City this year? Especially since that might mean they will beat the Cowboys. Pick: Kansas City

Cleveland Browns (0-1) at Baltimore Ravens (0-1)

I have nothing. Pick: Baltimore

Tennessee Hitsvilles (1-0) at Houston Sprawls (1-0)

Yep, more joke names, but those are still better than the real ones. I know little about the Titans other than that I picked them on a hunch last week and they came through for me. Hey, Tennessee? Respect. But also, let's keep this real. Pick: Houston

San Diego Self-Fulfilling Prophecies (0-1) at Philadelphia Eagles! (1-0)

Monday evening I was at a local park for a Youth Sporting Event. I have been going to this park for the last few weeks on Monday evening for Youth Sporting Event, and the same two homeless gentlemen have also been there, chatting and laughing while resting on the grass by their grocery carts. Last Monday, though, rather than chatting or laughing, they were listening to an old radio. What they were listening to was the Philadelphia-Washington Monday Night Football game.

I usually steer my youths toward Youth Sporting Event via a route that maintains a certain distance between the youths and the homeless men, but after the youths joined Youth Sporting Event Monday, I was tempted to walk back to the homeless men to ask what the score was. The game was just one of those moments in which a large number of people were, for a few hours, following the same thing. The Philadelphia Eagles spiked the dopamine levels of a nation of football fans.

Being of a certain age, I have also noticed something else: NFL analysts have tended to talk about Chip Kelly's offense as being the "football of the future" or as reminding them of playing the Madden NFL video game. For instance: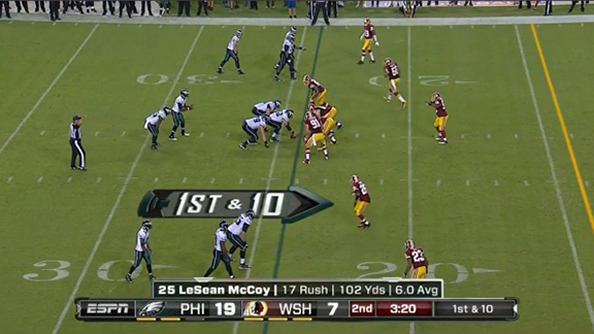 I know this is going to sound crotchety, but: Why does an offense with crazy formations and funny signs, that often doesn't bother to huddle, remind analysts of a video game? I know a kind of football that has always been played that way: pick-up football in the backyard or empty lot. Did NFL analysts not play pick-up football with friends? Did they spend their entire childhoods inside, playing video games? The Eagles aren't playing the football of the future, they're playing the football of the past. Here is the crotchety moment: I recognize all of the Eagles plays. They're called Before video games ruined childhood, we used to play outside, you lazy kids. And these were our plays. Pick: Philadelphia

Detroit A Boy Named Suh (1-0) at Arizona Cardinals (0-1)

Last week I said I had decided to embrace the kind of crazy Detroit is, but then Ndamukong Suh went and once again did something no one can really embrace. So this is now without much enthusiasm. Pick: Detroit

New Orleans Saints (1-0) at Tampa Bay Buccaneers (0-1)

Tampa Bay coach Greg Schiano should be coaching wrestling, shouldn't he? I think he looks more like a wrestling coach. He doesn't look comfortable as a football coach, at least. Try wrestling, Greg! Or maybe something like rugby. Try a few different sports—you'll find something you like. You don't have to stick with football if no one likes you you don't like it. Pick: New Orleans

Jacksonville Jaguars (0-1) at Oakland Raiders (0-1)

I refuse. Pick: Oakland

Denver Expendables (1-0) at N.Y. Giants (0-1)

Trap game. The pro football world is fawning over Peyton Manning's seven touchdown passes and Sylvester Stallone's ability to talk some more old dudes into being on the same team so the Expendables could be greenlit. Meanwhile, the Giants are embarrassed by their performance against the Cowboys. Always-angry Giants coach Tom Coughlin said the first half of their game was the worst half of football he's ever seen. Um...isn't Coughlin the one in charge of having the team ready? They can blame running back David Wilson all they want, but the entire team appeared unprepared.

But is it enough of a trap game to actually pick the Giants? Hmm. [Grits teeth.] Guh. [Thinks hard.] I want to do it, but I can't. I just can't. Pick: Denver

San Francisco 49ers (1-0) at Seattle Seahawkers (1-0)

I should write a lot about this game because it's a big one, and because Seattle destroyed San Francisco when they played in Seattle toward the end of last season. But this is a different week, a different season, and having been annihilated in Seattle last year will probably only help motivate San Francisco. Also, it's not raining yet. Pick: San Francisco

MONDAY

Pittsburgh Steelers (0-1) at Cincinnati Bengalers (0-1)

This game probably looked good on paper when they scheduled it for Monday night, but now it looks like nap time. Pick: Cincinnati

---

Pete Tothero works in finance but is somehow also this magazine's Sports Editor. He is not contractually obligated actually to have watched games he later references.