NFL WEEK 3
Does Your Team Have No Particular STanding? Science Explains How!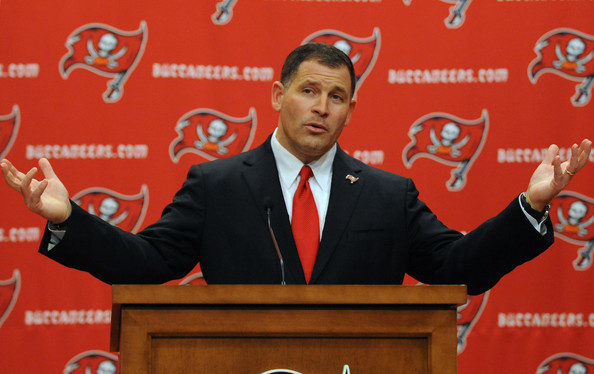 By Pete Tothero



he number of teams in the NFL that are of No Particular Standing (NPS) right now is staggering. NPS is an advanced metric that allows serious NFL analysts to measure, with great exactness, the degree to which the strength of particular teams cannot be known with any certainty at all.

You ask how NPS is arrived at. Or you don't. Either way, I am afraid it is a trade secret. All I am allowed to divulge is that a team's NPS number takes into account factors that include "weak victories," "quality losses," Games of Negligible Revelatory Value (GNRV), Scores Not as Close as Sound (SNCS), Defensive Success via Bounce/Deflection (DSBD), Team Harmony After Replacement Tweets (THART), Idiot Punditry (aka "The Post-Win Richard Sherman Index," or PWRSI), Captain Votes Rigged (The Greg Schiano Chaos Multiplier, or GSCM), and other factors too complicated to explain here. The result is that NPS allows us to know, with a frightening degree of accuracy, how little many NFL teams know about themselves right now, which in turn allows us to speculate on exactly how speculative we are being at the very moment we make a pick.

Last week: 11-5 / Season: 22-10

THURSDAY

Kansas City Chiefs (2-0) at Philadelphia Eagles (1-1)

When Chip Kelly messed with football, he was also messing with the football gods. Their curse upon him, it appears, was to bellow, "These formations offend our dignity! Thou can score? Then thou shalt be scored upon!" [Rumble of thunder.] [Game immediately delayed one hour for fan and player safety.] The result was Philadelphia's 33-30 loss to the Chargers last week. Both of these teams have NPS numbers so high (Philadelphia 427.2, Kansas City 383.9) that anything could happen in this game—literally either team could win. Pick: Philadelphia

SUNDAY

Green Bay Packers (1-1) at Cincinnati Bengals/Bungles/Bengals Again! (1-1)

For a number of years now, Cincinnati has led the league in Games of Negligible Revelatory Value. Every time Cincinnati wins, don't we all think, "But what does this really prove? Won't they just lose next week?" But then when they indeed lose the next week, we say, "Yep, pointless Bengals loss there. But then next week they'll probably beat someone good, as if this loss never happened." What's crazy is how Cincinnati has managed to dominate GNRV for years now, regardless of coach or personnel changes. It has to be something in the water. Pick: Green Bay

St. Louis Rams (1-1) at Dallas Cowboys (1-1)

I continue in my steadfast refusal to analyze Dallas Cowboys games. All you can do is pick against them. It's the only way to sleep at night. Pick: St. Louis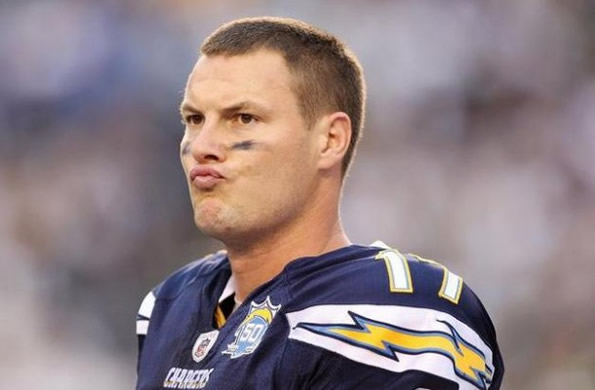 San Diego Mid-Life Crises (1-1) at Tennessee Titans (1-1)

After two weeks, San Diego's NPS is at 97% of Potential Lack of Particularity, an astounding figure. Philip Rivers is like the husband San Diego has been married to for years but still feels they know almost nothing about. They could wake up any morning and find him gone, no note, no nothing. Or is it San Diego that could leave him at any moment, if even a single other quarterback—A Quinn? A Sanchez?—showed the slightest interest? Or maybe this is just what it feels like to maintain a long-term quarterback relationship? They are so confused. As are we all. This is the last sentence of my analysis, and I don't even know who I'm going to pick. Pick: Tennessee (Right? Or not? Yes. I suppose.)

Cleveland Surrenders (0-2) at Minnesota Vikings (0-2)

The Browns traded running back Trent Richardson to the Indianapolis Colts this week, essentially waving the white flag on their season after only two games. I salute them for signaling so clearly that they are not trying. Pick: Minnesota

Tampa Bay Rigged Captains (0-2) at New England Patriots (2-0)

Tampa Bay is of course the model and namesake for the NPS category "Captain Votes Rigged," AKA the Greg Schiano Chaos Multiplier. Their GSCM is 666, the highest possible score. This does not mean they won't beat New England. It just means that were I to pick the 0-2 Bucs to beat the 2-0 Patriots on the road, I would immediately be disbarred from the Society of Advanced Metrics More Advanced than the Metrics Those Other Guys Use, No Matter What They Say. Because my membership to SAMMAMTOGUNMWTS comes with a free subscription to my favorite girly magazine, National Geographic Back Issues Lifted from Grandfathers' Cabinets, I do not want to be disbarred. Pick: New England

Arizona Cardinals (1-1) at New Orleans Saints (2-0)

One of the No Particular Standing factors I didn't mention earlier is a team's Payton Placement, which is a subfactor, among many, that goes into a team's DOCDA (Does Our Coach Do Anything?) score. New Orleans' Payton Placement is higher than any other team's, of course. So they should win. If I used the decoder ring correctly when computing that. Pick: New Orleans

Detroit Lions (1-1) at Washington Secret Formula (0-2)

Until Washington reveals the formula for how rusty quarterback play and bad defense can add up to winning an NFL football game, one must maintain rationalist doubt. Pick: Detroit

NY Giants (0-2) at Carolina Panthers (0-2)

The Giants are an 0-2 NFC East team with a two-time Super Bowl MVP at quarterback, so their No Particular Standing index is off the charts. (NPS actually is plotted on charts, and the charts are small—they arrive via U.S. mail in a standard business envelope—so I'm being serious.) At the same time, though, we must respect the fact that the Panthers are coached by Ron Rivera, giving them a Does Our Coach Do Anything? index of ??? :( , the highest DOCDA in the league right now. This game is a real hum-dinger of me—um, the scientifically-derived numbers, I mean—having no idea what will happen. Pick: Carolina

Houston Texans (2-0) at Baltimore Ravens (1-1)

Baltimore quarterback Joe Flacco revolutionized the computation of NPS last year by becoming the first NFL quarterback to refer to an upcoming season's Super Bowl as "retarded." Are the Ravens the defending Super Bowl champions or the Team Whose Quarterback Doesn't Want to Go This Year? What's great for calculating the degree to which the 2013 Ravens are of No Particular Standing is that nobody knows. Pick: Houston

Atlanta Falcons (1-1) at Miami Dolphins (2-0)

I have twice picked against the Miami Dolphins and twice been burned. Third time's a charm. Pick: Atlanta

Buffalo Bills (1-1) at NY Jets (1-1)

When first learning the calculation of No Particular Standing last year, my NPS mentor explained an "ideal" NPS game to me by saying that if an NFL team drafted E.J. Manuel and made him their starting quarterback, and if another NFL team drafted Geno Smith and made him their starting quarterback, and if these two teams played each other in Week 3 and both teams were 1-1 at the time, a linguistic analysis of all pundit discussion during the week preceding the game would reveal the source of all of the factors that have gone into the creation of the No Particular Standing metric. And then it came true! This is the "perfect" NPS game, meaning there is no way to make a pick with any confidence whatsoever! Pick: Buffalo for sure.

Indianapolis Colts (1-1) at San Francisco 49ers (1-1)

Everyone has a weird thing they do. Mine is that I always pick San Francisco. It's the only way I can get on national television. When Seattle's Richard Sherman called out all of the "idiot pundits" after the Seahawks beat the 49ers Sunday night, I stood up, raised my fists in the air, and yelled, "He said my name! HE SAID MY NAME!" Pick: San Francisco

Jacksonville Jaguars (0-2) at Seattle Seahawks (2-0)

Perfect example of a game with an NPS score of 0. Everyone knows Jacksonville is bad and everyone knows Seattle is good. Pick: Seattle

Chicago Bears (2-0) at Pittsburgh Steelers (0-2)

Fake NPS game. You might think that Pittsburgh must certainly be better than 0-2, right? And that this uncertainty must therefore give them a high No Particular Standing? But when you look at the film, nope, you're wrong—Pittsburgh is truly pretty bad. Pick: Chicago

MONDAY

Oakland Raiders (1-1) at Denver Broncos (2-0)

Denver is good and everyone knows it, but they have a suspiciously off-the-charts DOCDA score. You can't pick against them, but at some point that DOCDA is going to cause a problem. Does the Does Our Coach Do Anything? measure spike a team's NPS when the coach doesn't do anything, or when he does? The beauty of the index is that, as a measure of uncertainty and lack of trust, it is simultaneously both and neither. Denver's high DOCDA score may not be a factor this week, but the time will come... Pick: Denver

---

Pete Tothero works in finance but is somehow also this magazine's Sports Editor. He is not contractually obligated to have watched games he later knowingly references.