The Conventionalist
Three Lines that Stuck
Indelible Moments in Summer Reading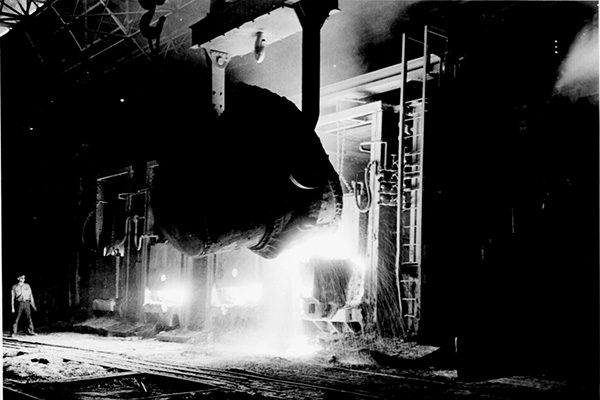 By Patrick McGinty

y grandiose summer book-reviewing plans never seem to materialize. But the reading does occur. And certain lines stick:

"The hallmark of the United States has been growth."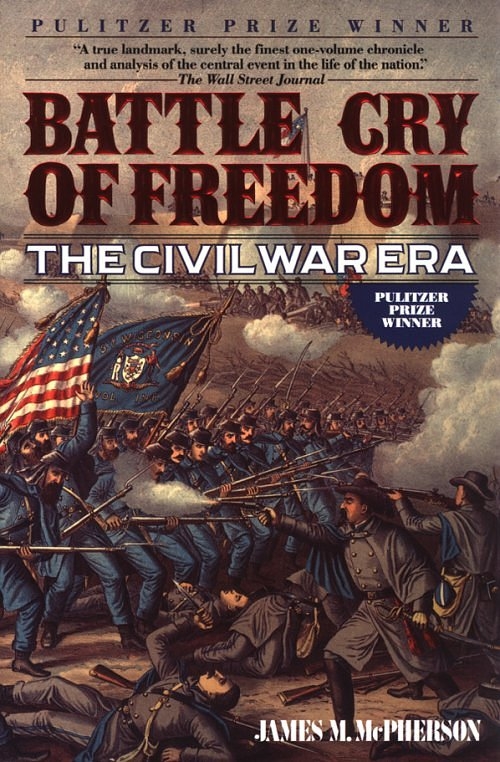 What a bold first line. James M. McPherson's hunch in Battle Cry of Freedom: The Civil War Era is that how a reader frames and feels about "growth" more or less sums up how they feel about America.

But it's a funny thing, growth: the urban socialist environmentalist and the small-town small-business-owning racist can find common ground on "growth" being a net negative. The ruthless capitalist dedicated to expanding the economy and the activist eager to expand civil rights to expanding demographics can both frame "growth" as imperative. Believing McPherson's opener to be true is merely the first-step in a never-ending negotiation. For McPherson, the catalyst for the Civil War is not necessarily slavery but rather the nation being too large to ignore slavery any further. The Kansas-Nebraska Act in 1854 forced a choice: We have grown. This growth requires an assessment. What do we do about ourselves?

The best history books feature lines that apply to both the identified era and all others, and McPherson's masterpiece can go line-for-line with any book of American history ever assembled. Upon reading how certain Southerners served as the "First line of resistance in what became a long and painful retreat toward acceptance of cultural pluralism," I thought: damn; have we grown?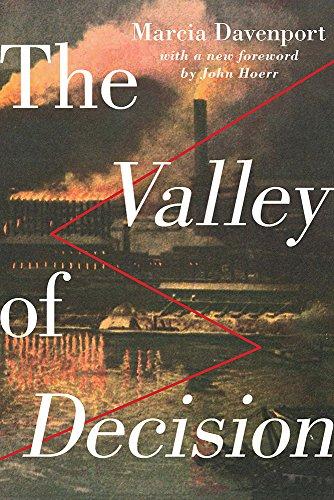 "It was a bad day in the mill."

Originally a best-seller published in 1942, Marcia Davenport's The Valley of Decision was rereleased by the University of Pittsburgh Press and went into its sixth printing in 2015. It is a big book that is densely, thoroughly historical. "There is no place in The Valley of Decision," Davenport writes in the introduction, "where I describe a process in the making of steel which I did not witness myself." Believe her on this. No lava bubble escapes her journalist eye.

By way of a plot: an Irish maid performs sixty-eight years of dutiful service, witnesses three generations of mill ownership, etc. Technology ensues. Children ensue. Children of children ensue. Corporations and conglomerates ensue. Steel-town narratives ensue, and these grimy narratives skip around. Davenport gets itchy about her subheadings—is a date and time enough writerly infrastructure to transport readers across a white space when that space speeds through time and space? Her section-opening lines are often calendrical and clock-twisty:

"September 19th dawned just like any other Monday."

"Ten days after Mrs. Dixon had told her of Clarissa Scott's illness..."

"The thaw that had been dreaded for three weeks came suddenly in the first days of February."

"Constance came in from an afternoon's calling a few weeks later."

"This was the day when Edgar was coming home for Christmas vacation."

"On her next Sunday out, two weeks after Paul's first visit to the shack..."

Remember: it is 1942. Davenport's plot covers roughly 1870ish to World War Twoish. She's taking on a big swath of history. There is a lot of America to deal with: more history, more people, more stories than ever before. The novel as a form, in the obsessively observational care of Marcia Davenport, is doing all it can to keep the reader afloat.

And then, suddenly, Davenport grows weary of keeping score. She dispenses with the constant clock-twisting. She decides she will simply deliver a moment, no context required. A new section drops deftly into its scene: "It was a bad day at the mill."

There is much to recommend about this sentiment-filled though unsentimental book, especially if you, like me, have a soft spot for "labor" characters and unending descriptions of "work" that treat molten beams like pastoral vistas. But above all, I remember this simple entry into a chapter. It felt like watching, within a single text, the American novel find a better technical (and more subtly artful) approach for navigating the enormity of its subject matter.



"You can't take good care of a thing you hate."

I don't read much memoir. In fact, I haven't read a memoir in...years? Yet Lindy West's Shrill found its way into my hands and stayed there. The quips delighted me, particularly the bit about the laughably "fat" role models championed by classical Disney movies (the section on the rhino-guards in Robin Hood getting "rhino-boners" when seduced by Baloo the Bear in drag is as strange and hilarious as it sounds). West's anecdotes of online harassment enraged me, particularly the chapter outlining her response to Dan Savage's persistent fat-shaming, a boss-employee imbroglio which, unlike many internet throwdowns, is worthy of exploration in a hardback book.

More than anything, Shrill enfeebled my critical tastes: are all memoirs this good? Am I a terrible genre snob for avoiding reading memoirs? Does all internet throwdownerry deserve hardbacks? Or is Shrill simply the peak of a certain form?

The above quote is West's retort to individuals like Savage who view "fat shaming" as a productive method for convincing people with "bad" bodies to make them "good" ones. Worsening one's perception of their body, West correctly argues, does not rally them to take better care of it. It's a pretty straightforward sentiment, even Hallmarky. This does not bother me. The line clarified and altered my perspective when it comes to discussions of obesity in America. Distilled in its above form, the line also clarified my thought process on everything from Donald Trump's claim that he can help African-American voters to my relationship with my teeth. This book knows itself. Get to know it.

---

Patrick McGinty's fiction has appeared, most recently, in ZYZZYVA and The Portland Review. In the spring he wrote about Reiner Stach's
Is That Kafka?