Personal History
Mom is Seventy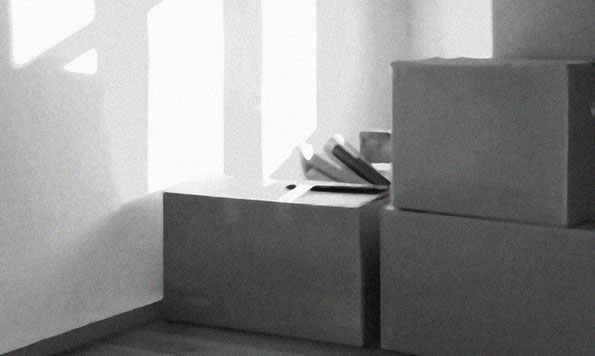 By Noah Powell

hat do you do when everything your seventy-year-old mom seems to say is a question?

You write about it in the form of a response to the universe. You spill it back out in order to maintain your own equilibrium. You write in the second person point of view, a form often used for technical writing rather than exposition or poetic prose.

Your mom is a kindhearted woman. Dedicated herself to hundreds of second graders and to raising her two boys. Gave her heart and soul to nurturing children, leaving less time for her to explore her own interests and to find love again after the divorce. And if you flip that, you might say she never took the time to figure out how to give herself the love she needed. The center of well being that we all need when we feel overwhelmed and anxious and feel the world becoming too heavy, spinning off its axis and out of orbit. The world can't even decide if Pluto is a planet, so how can we know anything of our internal solar systems?

Your mom is seventy. She has her routines. Aerobics five days a week. She has the boxes in two rooms upstairs. The boxes are physical objects. Brown. Cardboard. The boxes themselves are all at least twenty years old. Some of the boxes are thirty. Some are forty. Your mom and dad moved in to the house in 1975. Your older brother was born a year later. You were born four years after him. You are exactly half of as old as your mom, and exactly as old as some of the boxes.

When you ask mom over slices of chocolate cake what she imagines for her seventieth year of life, your sister-in-law corrects you. It will be her seventy-first year. Math teachers.

Your mom wants to work on the boxes. It is her default. Has been since retiring. In her imagination the boxes are living and breathing, but in actuality they are like many other boxes you have seen. They contain papers and objects. You bought a novel by A.M. Homes, The Safety of Objects. In 2004. It made you think of Mom immediately. You have never read the novel. You will probably never read the novel. The title told you enough.

Objects are what so many people cling to for safety. Long before phones, tablets, and laptops, people would hold books, hold guitars, spin basketballs, wear bracelets and rings, raise trophies, and keep urns above the fireplace, filled with the ashes of their kin. Objects. Even ashes of human remains. Dust is an object, seen in different ways on different beams of scattered light. Safety is a sunbeam, coming through a window. Kurt Cobain said something about Jesus and a sunbeam. Your mom can't remember who Kurt Cobain was. Her Kurt Cobain was Joan Baez. Your mom has records from the 1960's but won't listen to them anymore because they make her heart hurt.

Your mom seems scared to be here, living and breathing but not dreaming of tomorrow, not knowing when her time will end and she will turn to dust, or later, to ash. Collected in an urn or the dust that collects on top of the urn, or the dust that settles on your nose after fluffing the pillows.

Your mom turned seventy. She doesn't have a bucket list to cross off. In that way she is healthy, chasing nothing except the past that she will never acknowledge chasing. She says she enjoys her days. Her toast and cheese and coffee. Her morning paper. In this way, she appears Zen. Comfortable.

Your mom wants to appear Zen, wants to believe she is Zen, but she is not Zen. Everything is not comfortable. Every step is taken with hesitation. This is the place where the endless questions come from. This is where the brow furrows and the uncertainty spills out. She is afraid she has deprived you of something. Telling her some of your own uncomfortable truths about childhood forces her to confront things she has selectively removed from her memory. Selectively removed from the imaginary boxes.

Something in you will never believe your mom is telling all of her truth. Something in you wants her to remember what it is like to open up her heart and feel the glory of the world, the song of herself, and not of isolation and doubt. The routines keep your mom on the occupied path. Whitman's leaves withered in her long ago.

You and your mom dip your feet in the cool summer waters. You and your mom are sitting in the late afternoon stillness. It is calm for a moment. What to do with this calm? How do Jews relax? How do neurotics release that anxiety? Pills. Weed. Alcohol. Therapy. These are some of the remedies. Your mom worries. Worries in order to feel normal.

Now there are sand fleas. Now the water is drifting toward the chairs you sit in. Now you are not soaking in the cool water, but aware of life's buzzing and dangers.

Now you are watching Mom gaze out at the water. Now you are wondering how quickly these two days will pass and how time will speed on. A mile marker on an abandoned stretch of road. Mom seventy-five. Mom seventy-seven. Mom eighty. Move toward the calmness, eyes closed. The voice in your ears says breathe in. And then out. What are you holding in your hand? What is this object? Why is it disappearing?

---

Noah Powell lives in California.