Mostly Novels
Childlike Colonizers
On Keri Hulme's The Bone People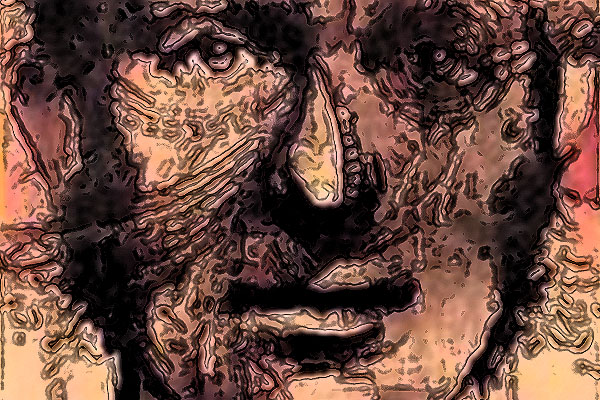 By Emily Burns Morgan

ublished in 1985, The Bone People won the Booker McConnell Prize (now known as the Man Booker) the same year. Despite this accolade, I had never heard of it, and likely would not have if not for my new book club, who chose it as this July's "light" summer reading (jk, it's not light at all; I love my new book club). Despite its relative obscurity, Keri Hulme's novel is as timely today as it was in 1985, addressing pressing questions for our post-colonial and increasingly globalized world: How much of a "traditional" culture is worth holding on to? Must "outsider" forces always have a negative influence? When and how can we blend cultures to achieve something better than the originals? What does the "health" of a culture really mean, anyway?

Set in a rural town along the coast of the North Island of New Zealand, The Bone People follows three main characters—Joe, a Maori man; Kerewin, a part-Maori woman; and Simon, a child of European heritage. The three are first brought together when Simon, after injuring his foot while playing truant, sneaks into Kerewin's house-tower. A mute child of indeterminate age (Kerewin guesses somewhere between five and seven), Simon wears a pendant stamped with his name and address, and is able to communicate via hand gestures and writing. Inclined at first to throw him out, a sudden storm softens Kerewin's heart, and she ends up allowing him to stay while she attempts to reach his family. The local telephone operator tells Kerewin that Simon's father is "a nice bloke" but "won't be home till late. … If he gets home, that is" (the suggestion being that he's out drinking). As Simon's other relatives are also unavailable, the operator suggests Kerewin call the police if she wants to be rid of the child right away: "They know what to do…." Despite her professed desire for isolation, Kerewin lets the child stay. There is something about him she likes.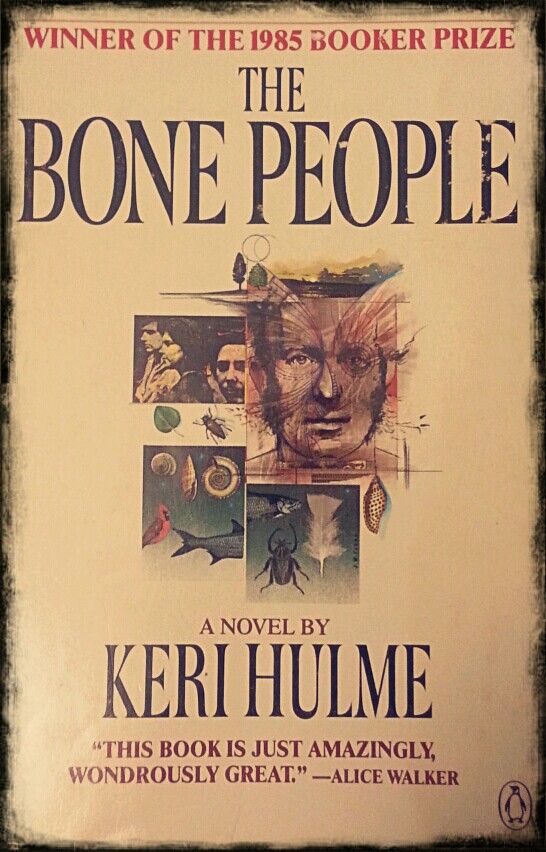 A relative picks Simon up in the morning, so it's not until the boy and his father come around again that afternoon "to make things right" that Kerewin is first introduced to Joe. As the child is fair and blonde, his father's dark eyes and complexion come as a surprise, as does the fact that Kerewin likes him almost immediately (though not as a sexual partner; we will find out later that Kerewin is "asexual"). Joe and Simon stay for coffee, then dinner, then drinks around the fire. Most nights after that find the three eating and drinking together and becoming a kind of family, with Joe and Kerewin forming a parental unit for Simon, who could not be happier with the arrangement. Joe, too, is thrilled. Only Kerewin, the loner, is uneasy, despite her grudging happiness.

In addition to an affinity for drinking until morning, Kerewin and Joe also bond over their Maori ancestry. Though Kerewin is "blue-eyed, brown-haired, and mushroom pale," by blood "but an eighth Maori, by heart, spirit, and inclination" she feels all Maori. "Or, I used to. Now it feels like the best part of me has got lost in the way I live." This sentiment, one to which Joe relates, struck me at first as rather vague—having no knowledge of Maori culture, I found outside reading necessary to extend my comprehension of what the author might mean. Kerewin lives alone in a tower she has built to isolate herself from any kind of intimacy, particularly with her family. Gay Wilentz's "Instruments of Change: Healing Cultural Dis-ease in Kerri Hulme's the bone people" is useful in understanding the extent to which Kerewin's isolation separates her from Maori culture. According to Wilentz, the Maori concept of health includes not only bodily wellness but also spiritual, psychic, and familial health. Kerewin, obviously, is lacking in these last three areas, and Joe, too, for reasons we will discover later, has damaged his spiritual and psychic well-being and his connection to his family. Thus, for both Joe and Kerewin, the Maoriness they consider the essence of their being is at stake.

Given this shared grief for their lost culture, it seems counterintuitive, symbolically speaking, that a European child should be the force to bring them together. Even though Hulme's characters are vivid and realistic, they are clearly symbolic entities as much as individual people, and as such the reader is obliged to deduce what each one might stand for. Since the author, like her female protagonist, is a New Zealander of some Maori descent, the most obvious answer is that Maori characters symbolize the loss of indigenous culture while the European portrays the dominating forces of colonialism. Such a straightforward reading doesn't seem to work, however, because here the representative of Europe is a defenseless child, treated violently by the Maoris entrusted with his care, and thus an object of great sympathy for the reader.

In "The White Whipping Boy: Simon in Keri Hulme's The Bone People," Antje M. Rauwerda points out that Simon's origin story is similar to that of the Maori god Maui. Like Maui, whose mother, legend has it, tossed her premature son into the sea wrapped in her hair, a battered Simon is washed upon the New Zealand shore wrapped in seaweed. Ocean spirits find and save Maui, while Joe rescues Simon after a shipwreck kills at least two of the people he was travelling with. Terrified and mute, Simon does not know how old he is; Joe assumes two or three. Aside from the wreck itself, "X-rays showed [Simon] had widespread injuries to his pelvis and hips." We later find out that the people Simon was with may have been heroin dealers. That Simon has been abused before landing in New Zealand and becoming Joe's son seems extremely likely.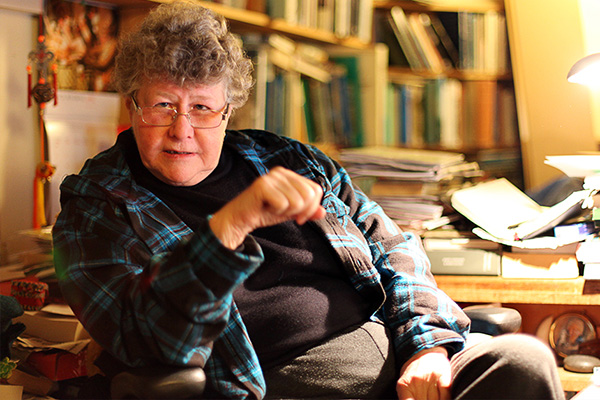 Keri Hulme. In "The Bone People," she complicates the usual presentation of the dynamics of colonialism.

Rather than presenting an image of a robust European culture arriving to squash the native population, then, "The image of the injured white child suggests that the Pakeha [European] are also already damaged. The damage they effect in Maori New Zealand is a product of their own weaknesses and injuries. In effect, Hulme implies that Maori culture is devastated by an even more bankrupt and broken Pakeha culture. Simon thus embodies the problems Hulme imagines within Pakeha culture as well as becoming a whipping boy for Maori frustrations" (Rauwerda). Wounded by his own culture, Simon is also violated by his new one. After becoming attached to Joe and Simon, the reader discovers, along with Kerewin, that Joe has been brutally beating his adopted son. Joe's rationalization for this is that Simon is a wayward child—he skips school and steals—but of course the real reason is the abuser's own inner turmoil. Joe's wife and biological son passed away not long after Simon joined their family, and the man clearly resents the boy for living while his own family died. This is the most upsettingly realistic aspect of the book, and one worth more discussion than I can do justice to here. The problem for readers is that it is hard not to like Joe—when he's not beating his son, he's warm and loving and kind. One can hardly avoid feeling sorry for him; he himself was beaten as a boy, and seems in many ways to be doing the best he knows how with Simon. On the other hand, of course, his treatment of Simon is unforgivable. Can we love a character who does terrible things? Can we admire a culture with a long history of violence?

Hulme doesn't let us off the hook regarding the Joe question; instead, she complicates the issue by making her characters represent not just themselves, but a larger group. Rauwerda argues that the violence done to the white Simon is used "to invoke disempowered and disadvantaged colonial whiteness. The violence the child suffers suggests that whiteness must be punished in order that Maoriness can regain pride of place in New Zealand." Though damaged already, the novel suggests that whiteness will need to suffer further punishment (even if that punishment is only symbolic) for the damage it has inflicted upon the colonized country. In The Bone People, the body of Simon stands in for that of the European colonizer.

The problem with this reading is that Simon is 1) a child, and 2) so extremely likable that it is almost impossible not to condemn Joe and even Kerewin for not taking better care of him. In fact, the adults' love of the child is often their only redeeming quality. So why didn't Hulme choose a mean old white man, someone cruel and selfish and unlovable, to stand in for the colonizer? Because while a more straightforward story may have sold more books, it would not have made for as complicated, or true, a narrative. I agree with Rauwerda that Hulme's point is that the colonizing Europeans are childlike—truant and drunk and petulant and stubborn, but also sweet-natured and for the most part well-intentioned. Like Simon, they steal everything they come across without really understanding their own motivations for doing so. Hulme doesn't condone Joe's beating of the child, but instead uses it to contrast the European qualities with the Maori, suggesting that the Maori inclination is to violence while the European is to provocation and manipulation. Neither tactic is ideal.

Joe, Kerewin, and Simon are far more calm and happy together than they are on their own. Hulme seems to be suggesting, then, that New Zealand is actually better off with some European influence, so long as the Maori can also assert itself. In the opening pages of the book, Hulme writes, "They were nothing more than people, by themselves. Even paired, any pairing, they would have been nothing more than people by themselves. But all together, they have become the heart and muscles and mind of something perilous and new, something strange and growing and great. Together, all together, they are the instruments of change." The message, then, is one of reconciliation. Rather than demonizing either culture or privileging one over the other, Hulme depicts a unified, almost utopian society in which seemingly disparate cultural elements come together to form something new and better. At book's end, Kerewin's home is rebuilt to resemble a spiral shell (Maori) while still retaining its towering (European) aspect. The physical, spiritual, psychic, and familial elements have been healed. The Bone People suggests that while much has been irrevocably and undeniably lost through this violent and disturbing cultural confrontation, ultimately, even more has been gained.

---

Emily Burns Morgan is a writer, editor, and a professor in Denver, Colorado. Her work has appeared in The Raleigh Review, Killing the Angel, The Montreal Review, and Mediander.com, among other publications. She recently wrote about James Baldwin's novel Go Tell It on the Mountain.