Speculative Cinema
She Selected Herself
Laura Poitras Goes Where Godard and Truffaut Could Not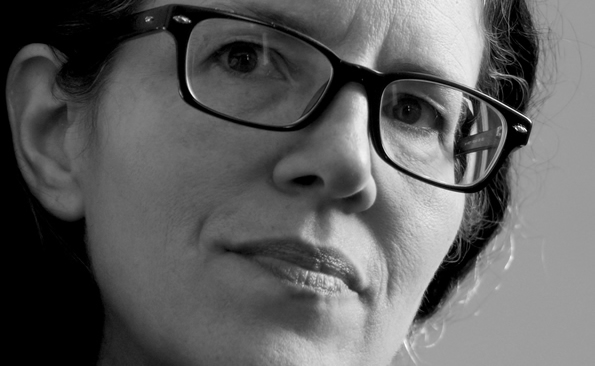 Laura Poitras, director of "Citizenfour."

Part 1: Melies | 2: Sex Slaves | 3: Marienbad | 4. The Krell | 5. Citizenfour

By Dan DeWeese

hen the 2015 Academy Award nominations were announced, Citizenfour, the documentary directed by Laura Poitras about Edward Snowden's release of documents detailing the C.I.A.'s massive surveillance on all Americans, was not among the films nominated for Best Picture. This was not a surprise. No documentary film has ever won Best Picture.

*

In his book On Balance, psychoanalyst Adam Phillips discusses what he refers to as the "perennial post-Enlightenment question," which he describes as:
What is it to adequately oppose scriptural literalism and the religious violence it often entails? Can we avoid violating our core beliefs in the ways we defend them? When we bully the bullies we are, in both senses, betraying ourselves. If it is integral to people's belief that they should destroy you, what do you say to them; or, rather more realistically, what do you do with them? You can imitate your enemy by trying to destroy him; or you can settle into a permanent project of doing what you can both to limit his power over you and to protect yourself from him.

America's shift to a total-surveillance state in which details about every email, phone call, cell phone movement, ticket purchase, etc., are permanently stored in massive databases, and the smoothness with which that shift has been achieved, is often decried as having happened in the face of a strangely or disappointingly apathetic public. Phillips's discussion, however, provides an alternate reading of this apathy as, instead, tolerance.

The two are often linked. "I don't care what people do in the privacy of their own homes," is a common locution, whether in regard to sexuality, religion, substance use, or any number of other issues. I don't care, followed by a shrug, is a popular posture for communicating enlightened tolerance. What people do in their own homes is none of our business.

*

The following sentence appeared in a December 27, 2014 article in the New York Times: "But the scathing report the Senate Intelligence Committee delivered this month is unlikely to significantly change the role the C.I.A. now plays in running America's secret wars." America's secret wars is, in the syntax of the sentence, referred to as something well known to the readers. The meaning of the word secret in the sentence appears to be something like a thing everyone already knows.

*

Citizenfour details the story of Snowden, the C.I.A. employee who exposed the agency's massive surveillance of all Americans (or at least those "on the grid"), a project achieved via the complicity of many of America's largest technology and communications corporations. The social and political import of the story is clear, but can obviously be discussed in news articles, television shows, or any number of other mediums—as it has.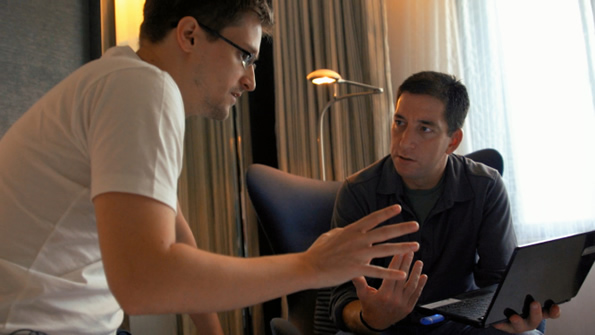 Poitras's achievement as a filmmaker is a separate, trickier issue. What Poitras documents in Citizenfour is a situation in which her powers as a filmmaker—technical, aesthetic, political—placed her in a position in which the border between the filmmaker and her subject dissolved. Poitras (whose previous two documentaries, My Country, My Country and The Oath, also focus on post-9/11 sociopolitical issues) has not made a documentary about Snowden's revelations. Citizenfour is itself the beginning of Snowden's revelations: the first meetings and conversations between Snowden, Poitras, and journalists Glenn Greenwald and Ewen MacAskill in a Hong Kong hotel room, which then spiral into the resulting worldwide news story. At the beginning of the film, Poitras, Greenwald, and MacAskill do not know who Snowden is or what he has. He is simply a young man who begins explaining himself.

*

"But the scathing report the Senate Intelligence Committee delivered this month is unlikely to significantly change the role the C.I.A. now plays in running America's secret wars." Maybe it's not a thing everyone already knows. Maybe this new meaning of the word secret is more like something for which we are showing tolerance.

*

One reason no documentary film has ever won the Academy Award for Best Picture is that no documentary film has ever been nominated for Best Picture. It's not against the rules. It has just never happened.

*

Citizenfour's cinematic ancestors are not documentaries. The bulkiness of film technology in past decades forced documentary filmmakers to drag heavy cameras, large lights, and reels of film wherever they went, creating exactly the kind of attention it would be necessary to avoid if trying to interview a source in a Snowden-like situation. (The Pentagon Papers, for instance, were sent to the New York Times, not to a documentary filmmaker. Deep Throat shared secrets about Watergate with newspaper reporters, not with the director of Hearts and Minds.) The filmmaking technology Poitras used to create Citizenfour involved digital video that could be downloaded onto portable storage devices in encrypted formats, and then carried in a pocket.

In past decades, filmmakers attempting to chronicle the experience of totalitarian surveillance had to do so in the form of scripted narrative films. The computing power that has now made the mass collection of data possible first came into existence in the 1960s. Two speculative films made in that decade remain compelling in their attempts to document the post-WWII shift to a culture of omnipresent surveillance, on the one hand via technology and on the other via society. Though both films are by famed auteurs, they are considered oddities in the work of those auteurs. They are Jean-Luc Godard's Alphaville and Francois Truffaut's Fahrenheit 451.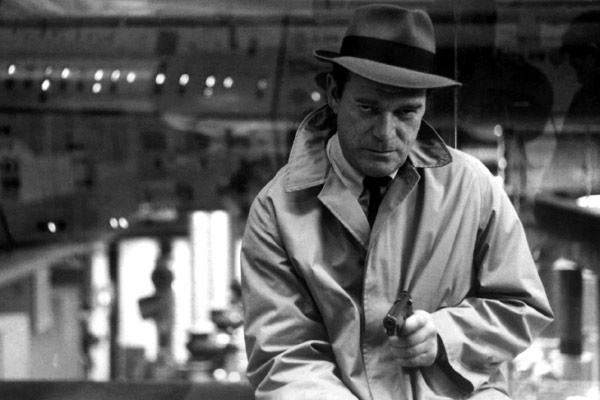 Computers already existed when Alphaville was made (see Connor Jones's excellent piece), and World War II was twenty years over when Truffaut made Fahrenheit 451. In both films, however—in the croaking computer at the dark heart of Alphaville and in the prescient flatscreen televisions of Fahrenheit 451—the filmmakers pull from the past and present to try to imagine what might happen in the future.

In Citizenfour, Poitras shows Snowden attempting to explain what has already happened. At some point between 1965 and 2014, the reality of surveillance moved beyond Hollywood's speculation. When we imagine a science-fiction reality in which most citizens' mail and movements are recorded by the government in case the government needs to use that information later—that has already happened.

If a speculative film is one that challenges our beliefs about reality—that causes us to see our reality in a different way—Citizenfour is a speculative film. Some may prefer to define a speculative film differently, however: as a film that takes place in a reality different from our own, but which reveals that alternate reality's potential as a possible future of our own. If you prefer this second definition, Citizenfour is still a speculative film.

*

Maybe the meaning of the word secret in the sentence is more like: We stand for tolerance, but when our tolerance is taken advantage of, we must bully the bullies. We must betray our own principles in order to protect those principles. This is a contradiction. We bully bullies to stop bullying. By bullying bullies, we establish a precedent that suggests bullying is allowed. So when bullies bully, they are free to cite precedents we ourselves have set. We may have lost, as they say, the moral high ground, but we did so because we decided it was necessary to bully the bullies in order to protect our principles.

The meaning of the word secret in the sentence is more like: The contradiction that in order to defend tolerance we will show intolerance. And we tolerate this.

*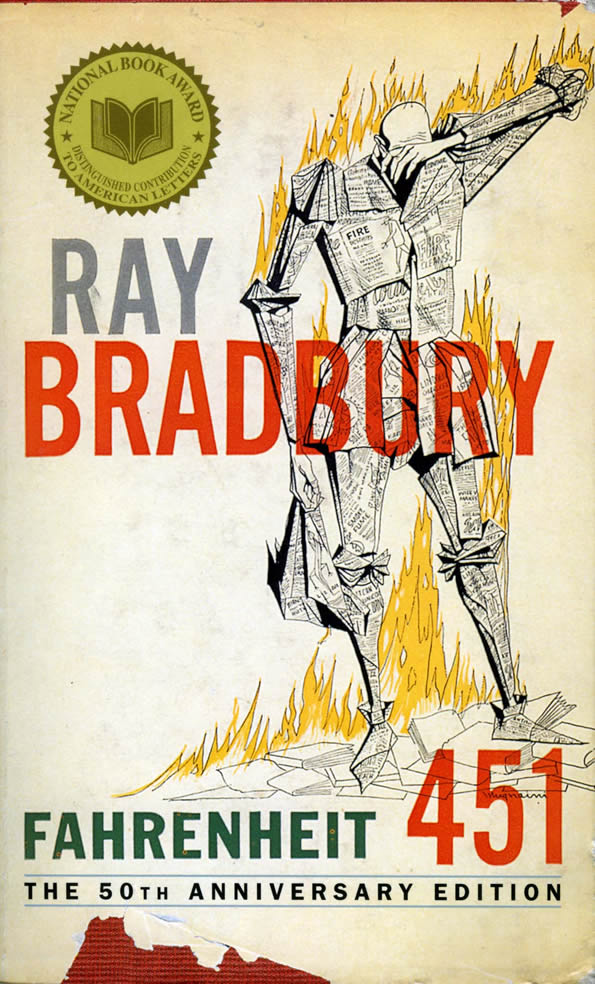 The conceit of Fahrenheit 451 is simple: a man lives in a world in which owning books is illegal. The man is a fireman. In this world, a fireman is someone who starts fires, not someone who puts them out. The fireman—Montag—burns books.

The book's surface-level suggestion that burning books is a bad thing for people to do is not something anyone would really argue. In America, only fringe groups, deranged individuals, or publicity seekers douse piles of books in gasoline and publicly burn them. There are people and groups who feel certain books shouldn't be read, though, or even published, so perhaps Fahrenheit 451 is about censorship?

There's a crucial scene in the middle of the book, when Montag's supervisor, Captain Beatty, stops by Montag's house. Captain Beatty has sensed Montag's growing interest in what might be inside of books, so he offers a cultural history lesson that explains how their society arose. When Beatty asks Montag if he likes sports and Montag agrees he does, Beatty says:
More sports, for everyone, group spirit, fun, and you don't have to think, eh? Organize and organize and super organize super-super sports. More cartoons in books. More pictures. The mind drinks less and less. Impatience. Highways full of crowds going somewhere, somewhere, somewhere, nowhere.

Fair enough—this reads a bit like notes on Adorno and Marcuse. The connections are left hazy (super-super sports lead to more cartoons in books how?), but most contemporary readers will have a sense of what Beatty is saying. The next section of Beatty's summary, though, is a doozy:
Now let's take up the minorities in our civilization, shall we? Bigger the population, the more minorities. Don't step on the toes of the dog-lovers, the cat-lovers, doctors, lawyers, merchants, chiefs, Mormons, Baptists, Unitarians, second-generation Chinese, Swedes, Italians, Germans, Texans, Brooklynites, Irishmen, people from Oregon or Mexico. The people in this book, this play, this TV serial are not meant to represent any actual painters, cartographers, mechanics anywhere. The bigger your market, Montag, the less you handle controversy, remember that! All the minor minor minorities with their navels to be kept clean. Authors, full of evil thoughts, lock up your typewriters. They did. Magazines became a nice blend of vanilla tapioca. Books, so the damned snobbish critics said, were dishwater. No wonder books stopped selling, the critics said. But the public, knowing what it wanted, spinning happily, let the comic books survive. And the three-dimensional sex magazines, of course. There you have it, Montag. It didn't come from the Government down. There was no dictum, no declaration, no censorship, to start with, no! Technology, mass exploitation, and minority pressure carried the trick, thank God.

"Technology, mass exploitation, and minority pressure carried the trick." That, according to Captain Beatty, is how the society in Fahrenheit 451 shifted into a book-banned state: books became "dishwater" and stopped selling. It is the firemen's job, Beatty explains, to keep the population happy ("You must understand that our civilization is so vast that we can't have our minorities upset and stirred," he says elsewhere in his speech) by directing them toward the constant pursuit of pleasure and away from the troubling thoughts that lie in books. Though Beatty is, in the narrative, ostensibly arguing for the importance of firemen and of burning books, the tone and content of his speech suggests disdain for "dishwater" books and for the very population the firemen are supposedly protecting. This disdain, however, implies a value for good books and intellectual engagement—though that isn't an opinion it makes sense for Beatty to have in the story. It might be possible for a reader to "make the scene work" by deciding Beatty is perhaps a double agent, secretly on the side of books. There is no evidence for this, though. Most readers experience Beatty's speech as authorial.

Beatty's disdain also includes contempt for the concept of protected status. ("Don't step on the toes of the dog-lovers, the cat-lovers, doctors, lawyers, merchants, chiefs, Mormons, Baptists, Unitarians, second-generation Chinese, Swedes, Italians, Germans, Texans, Brooklynites, Irishmen, people from Oregon or Mexico.") This is a broad version of the standard arguments against what would later come to be known as "affirmative action."

Fahrenheit 451 the book, on its surface against something everyone is already against, presents here in its details an argument against identity politics and the legislation of access (and against discrimination) based on protected status. Despite the book's ongoing popularity, American social and political life has moved further in the direction of protecting individual rights based on protected status. People cannot be discriminated against based on their race, ethnicity, gender, age, or sexuality. Whether one is married and/or has children cannot be a criteria for hiring. Women cannot be discriminated against for being pregnant or for planning to have children. It is true, in a legal sense, that "second-generation Chinese, Swedes, Italians, Germans, Texans, Brooklynites, Irishmen, people from Oregon or Mexico" cannot be discriminated against based on those statuses.

*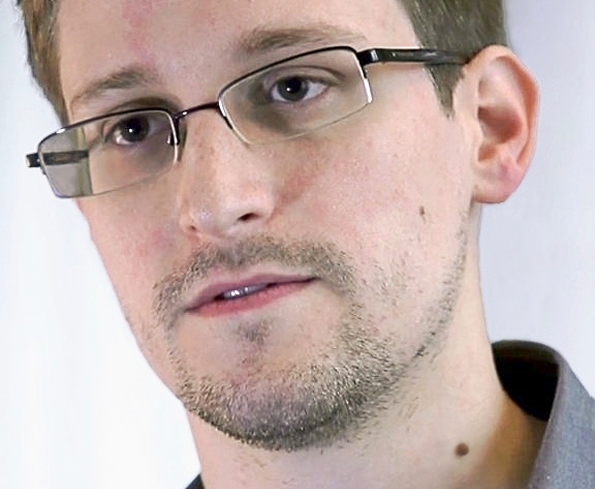 If one were to draw conclusions about the character of Edward Snowden from newspaper reports alone, it would be difficult not to think of him as a furtive man scurrying from hiding place to hiding place. We first think of him as a "whistleblower," a word that suggests shrillness and a demand for attention. Our use of this term confers on all "whistleblowers" an assumption that the person has ego and power issues bound up in his or her motives, if only because most Americans associate the actual act of whistleblowing with a sports coach or gym teacher using the whistle to control students from a position of authority.

This is not, in Citizenfour, how Edward Snowden appears. As we watch him confer with journalist Glenn Greenwald, Snowden mentions more than once that he feels however they proceed in releasing the information he has, it should be done so that the story is not about him. Snowden assumes that if the story is about him, it will distract from his actual goal, which is to promote a discussion of whether the routine mass collection of data on U.S. citizens is a practice those citizens actually want.

*

Francois Truffaut does not adapt Fahrenheit 451 as a story that argues the dangers of identity politics. Truffaut adapts Fahrenheit 451 as a story extolling the importance of the French Resistance in World War II. There are no anti-identity politics speeches in the film, only the hiding of books, the concealment of books, the revealing of books, suspicious looks, mistrustful looks, fearful looks, and a willingness to deceive in order to save.

*

It is also possible, of course, that we both want and don't want the mass collection of data—that mass surveillance is something we have simply decided to tolerate. A locution for this situation might be something like: What the C.I.A. records of us in the privacy of our own homes is none of our business.

*

"Technology, mass exploitation, and minority pressure carried the trick."

*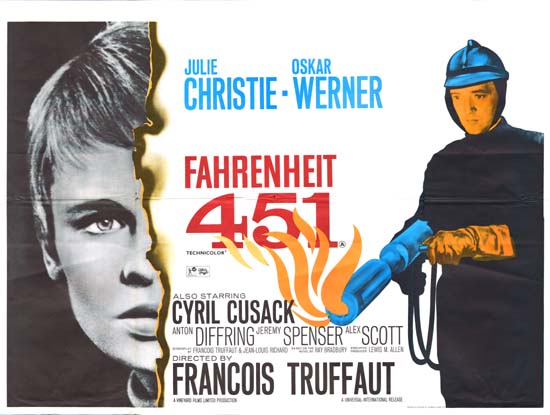 In Alphaville, detective Lemmy Caution is contemptuous of or mistrusts women—this attitude is part of the hardboiled detective tradition. The computer speaks in an exaggerated male croak. In Fahrenheit 451, Montag doesn't trust his barbiturate-popping, television-addicted wife, played by Julie Christie. He becomes intrigued with a neighbor woman who asks him about his job. The neighbor is also played by Julie Christie. The woman Montag is interested in and the woman he is no longer interested in are the same woman.

In his first messages to Laura Poitras, when Edward Snowden was just the username "Citizenfour" on a computer screen, she asked why he had selected her as someone to share his story with. "You selected yourself," he responded.

The female lead in Citizenfour is Laura Poitras. She does not appear in the film.

*

As post-Enlightenment human beings living in a 21st century democracy, we understand our job is to show tolerance. What the C.I.A. does in the privacy of its own home is none of our business.

*

What if we were to break down the narrative of Fahrenheit 451 statistically? Montag has been a fireman for some years. So how many people's personal property has he destroyed or burned? Dozens? Hundreds? How many books has he burned? Hundreds? Thousands?

How much property has his wife destroyed? None. How many books has she burned? Zero. But because Montag has decided—a week ago—that books might be interesting, he suddenly finds his wife intellectually and spiritually lacking. Montag either remains incredibly unreflective—he feels no guilt for what he has done to people—or the author's opinions about housewives has been inserted into Montag, and has displaced other emotional responses we might expect the character to be having.

What if we decided Fahrenheit 451 isn't actually about books, though, but took Beatty's identity politics speech at face value and decided Fahrenheit is about politics? Montag was a fervent believer in a majority position (books should be burned) and becomes a fervent believer in a minority position (books should be read). His consistent value is fervent political belief. Fervent political belief as a value in and of itself converts Montag's years of property destruction from a crime against decency and humanity into something like a positive personality trait.

*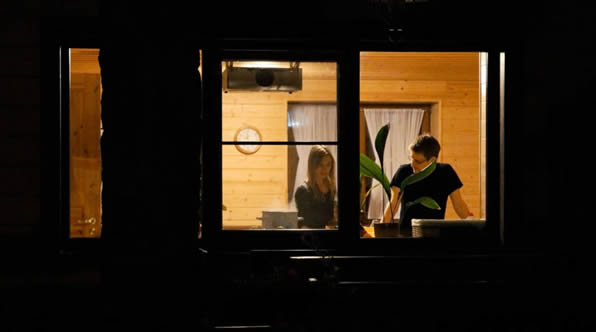 In Citizenfour, we learn that Snowden told no one what he was about to do—not even the woman he lived with. The film, because it is a documentary, has the freedom of not needing to be a romance. We do not learn who Snowden's partner is, are not privy to what repercussions his decision had on their relationship. His decision to tell her nothing (he says he knew she would be questioned and decided it would be best if she had no information for her questioners) is not explored in terms of whether this was "good" or "bad" for their relationship. As opposed to Alphaville or Fahrenheit 451, in this film about surveillance the main character does not treat women with contempt and mistrust or decide his wife is dumb.

Later in the film, after Snowden has found protection from extradition by making his way to Russia, we see Snowden and a woman standing together at a kitchen sink, preparing food. The shot is from outside the home, from a distance. The window frames them. The shot communicates only that Snowden and the woman are together, though boxed in: in a window, a kitchen, a house, Russia.

There is a palpable difference between the energy devoted to (and therefore the emotional payoff of) the romance plot in a mainstream narrative film and the lack thereof in Citizenfour. In a popular film, the audience is expected to feel satisfaction—Ah. They are together. The questions—Will the man and woman end up together? How?—are answered.

In Poitras' film, questions about romance are not answered. The audience's reaction to the distant image of Snowden and the woman can only be something along the lines of, Hmm. So is that...? Does this mean…?

In both Alphaville and Fahrenheit 451, the protagonists' disdain for women is irrelevant to the problem they are ostensibly investigating. The misogyny is just a kind of local color. A character quirk.

*

Further locutions one could try:
What the C.I.A. does in the privacy of other people's homes in none of my business.
What the C.I.A. does in the privacy of other people's countries is none of my business.

*

In Citizenfour, Snowden claims that the reason he sought out Glenn Greenwald and Laura Poitras is that he is acutely aware that he is not a journalist. He does not tell Greenwald how to structure the release of the documents Snowden has handed over—he trusts Greenwald to make these decisions. The advice he gives Greenwald and Poitras is how to keep their communications sufficiently encrypted. At one point he patiently explains that the telephone in the hotel room can be remotely activated into a live microphone, and that this is common. If there is an oddity about him, it is that he speaks and behaves as someone still taking quite seriously the American ideals he was taught in a middle school U.S. government class: freedom of speech, freedom of the press, etc. How and when Greenwald should release documents, which publications those documents should appear in, how any or all information should be rolled out—Snowden tells Greenwald that these are Greenwald's decisions to make. He does not heroically do these things himself. He admits he does not know how.

*

In the sentence, it is the C.I.A.'s role in running the secret wars that is being examined. The existence of the secret wars themselves and the fact that other organizations also have roles in running them is, in the syntax of the sentence, a given.

*

No documentary has ever been nominated for Best Picture.
Godard's detective and Truffaut's fireman have in common a mistrust of women.
What the C.I.A. does in the privacy of our own homes is none of our business.
"You selected yourself."


---

Dan DeWeese is the author of the novel "You Don't Love This Man" and the story collection "Disorder."