Publishing
Dear Nick
An Open Letter from the Publisher of Nick Jaina's Memoir, Get It While You Can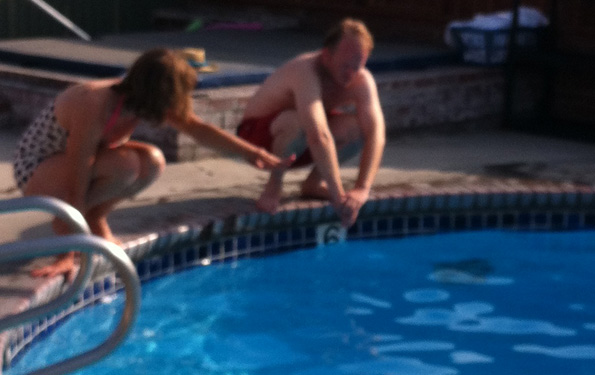 Photo by Malcolm Luis

By Michael Heald

anuary 11, 2015



Dear Nick,

Do you remember the first time we met?

In my hurry to put that night behind me—discarding the initial disappointment at not getting to be in your band for the self-righteous I don't need Nick Jaina's permission to change my life attitude I've sported these past few years—I forgot something important. It was only last night, when I was back at the Doug Fir, announcing to the girl in the window "I'm on the list" that I remembered how five years ago, at this same window, the night you released A Bird in the Opera House, I'd said the same exact words. And so, before getting any further, I feel the need to apologize. Nick, I'm sorry for forgetting your generosity. Thanks for putting a stranger on the list.

If hindsight isn't 20/20, at least YouTube is, so as I sit here watching that show all over again, I'm reminded that the dominant thread for me that evening was not wow are these songs beautiful or I can't believe I might go on tour with this guy or even what am I going to do with my hands when I'm not playing? but the rather prosaic I am going to need a whole new wardrobe. Swaying on the concrete floor in my ratty red hoodie, looking up at all those belts and starched collars singing along with you onstage, I felt increasingly crude and tasteless. Pinned to your jacket was what looked like an ordinary red boutonnière, but that I see now from the lonely comfort of my apartment was actually a strawberry. Not an actual strawberry, of course, but a stuffed one that probably somebody in love with you, or at least in love with that song, attached to your lapel. That night, my friend Melissa and I and a hundred others sang along: "I still can / remember that strawberry man." It felt like a hit. It wasn't a hit.

After the show, Melissa convinced me to stick around and introduce myself. We waited until you were between conversations, then approached. "I'm Michael," I said. You smiled your awkward, slightly pained smile. "The trumpet player," I explained, because it was clear you had no idea who I was. "Michael," you said. "Did you learn the songs?" "I did," I said. "And the dates will work?" you wanted to know. "Yeah, yeah," I said, "except for those…three New York shows. I have this wedding I'm part of." "Wait," you said, "you can't play the New York shows?" "I mean, not technically," I said. "Is that going to be a problem?"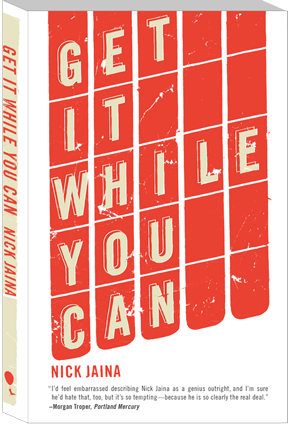 It was going to be a problem, and so you brought another trumpeter across the country, and I stopped playing music, and instead of taking the stage together we just sort of bumped into one another every once in a while, never mentioning what could have been, until that night in late 2011 when you gave me a ride home from Lisa's party and we sat in your van outside my building with the engine idling and talked about how you wanted to write a book. When I asked if you were still keeping a tour diary you confessed that that tour I hadn't gone on had gone so poorly that you'd actually stopped keeping the diary after Idaho. "Do you think it would've gone better with me?" I couldn't help but ask. You laughed your awkward, slightly pained laugh, and whatever grudge I'd been carrying with me dissolved in the gathering cloud of carbon monoxide. I was stupidly pleased to hear the tour hadn't gone well. I was the road not taken.

And yet, even as we became friends, even as I poured myself into making books and quote unquote finding my calling, even as I put together my own tiny tours, I assiduously avoided your music. I didn't like remembering the open-eared enthusiasm with which I'd learned the horn part to "A Narrow Way." I didn't like remembering my heart being stitched back together the first time I heard "I Know I'm Your Man," how no matter how many times I listened to it, I would always forget to bring the trumpet to my lips during its final, aching chorus. I didn't like remembering the sense of possibility that fell over my dusty living room that spring. If the saying is true, that all art aspires towards the condition of music, then what was I doing at my computer every morning but smudging up the contours of my favorite melodies, Elliott Smith's, Alex Chilton's, yours, and passing them off as my own.

Do you remember the moment when we started making the book? It was at the dizzying height of the summer, and we were poolside in Pendleton, relaxing after a hard day's work of teaching rock 'n roll to kids. This was my first summer out there, and I was so anxious not to reveal myself as a fraud to you and the other counselors, not to mention the kids, that midway through the week I was still hiding behind my big shades and cheap jokes, fronting like the chance to hang out with some of my favorite musicians was no big deal. As I sipped from my Rolling Rock and swished my feet around in the water, I kept getting distracted by you and Laura over at the deep end, where she was teaching you how to dive.

You may be graceful on stage, Nick, but you were not graceful on the wet concrete of the Travelers Inn. You were folded in on yourself like a man who had dropped his glasses on the ground. The rest of us offered unhelpful suggestions. "Curl your toes! Don't curl your toes! Careful!"



You listened only to Laura. Nothing was going to stop you from learning how to dive. Slowly but surely, over the course of several days, Laura taught you how to enter the water headfirst, first from your knees, then from a deep squat. Eventually, she coaxed you into a more or less standing position. As you approached the edge for that first real attempt, the mood around the pool changed. We put down our drinks and stopped joking. Most of us had learned how to dive decades ago. We could remember ourselves as children, staring down at the water, how far away it looked. And that was when we were like four feet fall. This was different. This was…almost frightening. The water really was far away.

"Okay," you said. "Okay. Okay."

And as you left your feet, I did not see your songs. I did not see your love letters or reviews or tour diaries. I saw a man in the air willing to risk his dignity in the name of seeking out what he did not know. Nick Jaina, until that moment, I didn't understand that you are always in the air. Whether you're learning how to act, how to compose a ballet, how to drum, how to break free of old patterns and get over heartbreak, how to feel okay about yourself even when you know you're going to bed alone tonight, tomorrow night, who knows, maybe forever—the thing about being in the air is, you never know if you're going to slip effortlessly into the water, or belly flop.

Which brings me to last night. The Doug Fir was sold out, which was great news for the Builders and the Butchers, who were headlining, but not so great for you. Maybe it's just who goes there on a Saturday night these days, but this did not feel like your typical sensitive, rah rah, huggy crowd of local music-goers. Let's just say there was considerable testosterone in that room. As you took the stage, a pack of muscle-bound brosefs gathered around our runty little flock of Nick Jaina fans. The book had only come back from the printer two days ago, and I knew you were planning on reading from it, but as I looked around at all these strangers, I admitted to Julie that I was a little nervous about how it would go. Do people at a rock show really want to hear a reading? Julie assured me that there was nothing to worry about. Yesterday, she told me, Levi had come home from band practice all fired up about the show.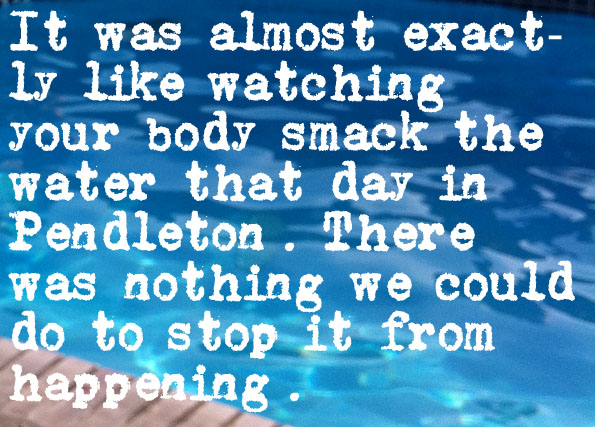 The first few songs went well. You, Levi, and Papi were in fine, loose-limbed form. But just as I began to relax, it started. "Boring!" one of the bros behind us called out. Julie and I looked at each other, doubting our own ears. Had someone really just said that? The bros were grinning into their drinks. Slowly, we turned back to the stage. "We want the Butchers!" another bro called out. There was no mistaking it. I watched as Julie tore her empty plastic cup right down the middle. "Booooooring! Get off the stage!" This time she whirled around. "Have you never been to a show before?" she demanded. "There's not just one band." Julie is, of course, about my height, so these guys were occupying a completely different altitude. What she was saying did not register whatsoever.

Just then, we watched in horror as you slung your guitar over your shoulder and picked up a copy of the book. "This feels like a literary crowd," you joked, aware that people were not exactly paying attention to your music. Julie and I shook our heads, frantically trying to catch your eye. Don't do it, Nick. Don't.

It was almost exactly like watching your body smack the water that day in Pendleton. There was nothing we could do to stop it from happening. Over Levi's bass and Papi's drumming, you read the unsent love letter about battling the robots. I knew the bros wouldn't get it. They wouldn't understand how perfect this was. They could shout whatever they wanted, for all we cared, because those of us who understood you—who were feeling something, who knew what it was to battle the robots—were rising together, in one voice, to drown them out.

You looked into the lights, and smiled that awkward, slightly pained smile of yours. "My name is Nick Jaina," you said, "and I have one more song."

Yours, with toes curled,

Michael

---

Michael Heald is the publisher of Perfect Day Publishing and the author of Goodbye to the Nervous Apprehension. Perfect Day's fifth title, Nick Jaina's Get It While You Can, is now available. Jaina will be touring Europe and North America throughout 2015 in support of the book.