Craft
Heartbreak With Humor
Margaret Malone On Her New Story Collection, People Like You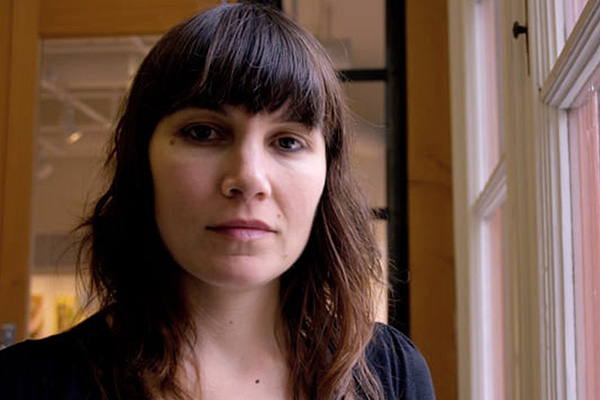 Margaret Malone. "The older I've gotten, the more I believe I should push myself out of my comfort zone."


By Alex Behr

n late 2015, I organized a writing and music event at my friends' bar that featured Portland, Oregon, writers Haili Jones Graff, Gloria Harrison, Margaret Malone, and myself. I chose the readers because I've had an electric attachment to their words—in the case of Malone, when I read her stories or hear her speak, she seems like a clairvoyant, knowing things about my experiences or emotions that I haven't even written about. The event's theme was "Bad Girls," which came about in part because I wanted to play trashy covers by women-led punk and no-wave groups. Malone read the story "The Things We Know Nothing About," in which Delilah and her husband, Staffy, have moved to a part of East Portland notorious for its poverty and its streetwalkers (and used car lots). As a birthday present, Staffy gives Delilah, who's pregnant, a Super Search Eye Spotlight to catch the sex workers and their clients on the other side of their hedge.

In another Malone story, "People Like You," the narrator says, "It's not that I don't like them, people. I do. I've just never figured out how it all works." Luckily for us, Portland publisher Atelier26 knows how fiction works, and has published Malone's debut collection, People Like You. Buy it. Find out what happens. In February, 2016, Margaret and I sat down for tea and talked.

Alex Behr: People Like You is one of the funniest books I've read in a long time. I loved the staccato feelings going into the twists and the musical elements in how you construct the phrases, like "Staffy has a small penis but he loves me and he married me and he also supports my art. I dabble in ceramics." But there aren't pop culture musical references in your stories. I know you're a musical person, so what were you listening to when you wrote and why aren't there a lot of musical references with the characters?

Margaret Malone: That's a good question. For the past five or six years I can't write with music anymore. I used to do it all the time. But I found it affected what I was writing. Sometimes it's fine but it made me feel I didn't have full control. The one exception would be "The Only One," about the young girl, the teenager. I listened obsessively to Bach cello suites, because for some reason it fit really well. I am a huge music person, though. I don't talk about music on purpose, because if you reference a particular kind of music or a particular band people automatically think in a limited way, like, "I listen to that. I don't listen to that. I know that kind of person. I don't know that kind of person," and I don't want people to do that. I like to be in total control of the information they're receiving. I don't want readers judging them in a way I can't completely control.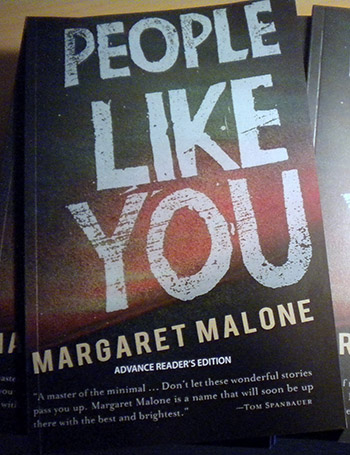 Behr: You do realize you have a musical quality in your phrasing. Is that something that comes out, or—

Malone: Sometimes, but not always. Sometimes the last drafts are trying to make those work. But those are sentences I'm drawn to, without a doubt.

Behr: You try not to have complicated vocabulary or draw attention to word choice, but you still create this intoxicating state while reading that has to do with the first-person point of view. I like to write drafts in first person and sometimes I'll switch it to third. I admire how you stick with first person and present tense, because it's obsessive but it isn't narcissistic, which is hard to pull off.

Malone: Yeah, I do it on purpose because I'm such a control freak. It's easier to pull the reader in and drag them into what you want to drag them into. In first-person, present tense, I feel like I have you. I really have someone by the hand.

Behr: It's a dreamlike state with first person, something about being in someone's head and not having full awareness of how other people view them.

Malone: That's totally done on purpose. Part of it is studying with Tom Spanbauer, but part of it is what I liked to do before I studied with him. He just made it okay. He gave me permission to do that unapologetically.

Behr: In The Believer, Chuck Palahniuk said of Tom's philosophy: "I had no faith whatsoever [about writing], but I was really following an impulse that Tom always promotes: that what you write should entertain you and serve you first. Don't worry about maintaining anything beyond your own attention. Focus on exorcising your demons in the work. If you can do that, then you'll succeed in the world."

Malone: What Tom has talked about is that there's got to be something unresolved in your life that is somehow threatening and engaging and compelling so that it brings you back to working—even if you're not getting paid for it, even if no one else is recognizing it or praising it.

Behr: What was the atmosphere of Tom's classes like? I was put off by descriptions of it where you had to sit on the periphery, you have to wait your turn—it felt like too much of a hierarchy, or fitting in a certain way.

Malone: It sounds really different than the reality. It's not like Tom decides when you're ready—it really only has to do with a spot opening up.

Behr: So you're paying—

Malone: You're paying to be on the outside, but you pay less, because at the end of every class—I still don't know how he does it, a five-hour long class on Thursday—at the end of the class, when us folks at the table are going home, with the "pond scum" on the outside, he will have read your pages already. He will sit and meet with all the pond scum folks at the end. He will give you feedback, hand you your story, and give you ten minutes of his time. It's amazing, so it's worth it.

Behr: I didn't see many influences from him on your work from reading his most recent novel, where his characters are lauded and influential. You have these characters who are struggling and funny and observant, but other characters might not know that, because a lot of the observations are in the characters' heads.

Malone: That's what I find interesting. I love that. That's what I think about when I walk down the street. That's what I write about.

Behr: When you repeat mainstream commercial products like sodas or cigarettes, or, say, viewing nature from a parking lot, is that a deliberate thing?

Malone: It's deliberate in the sense that when they're all put together in a book there's a lot of repetitive things like that, but when I'm writing them it's not necessarily deliberate. Those are the most common things, the most common vices that people have. People smoke, people drink.

Behr: You talk about the weight of things while holding them.

Malone: I feel like it's grounding—that's why I do it if I need to remember where I am. I can get lost in my head really easily, so touch is the way that I ground myself back to where I really need to be. It can help the reader if they can feel that something's tactile.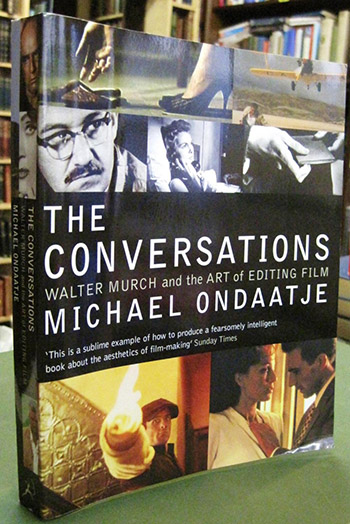 Behr: Your husband's a filmmaker. I have this book, The Conversations—do you know this book?

Malone: Yeah, it's on our bedside table. He loves that book.

Behr: This is another long quote by film editor Walter Murch, who edited some of Coppola's most famous movies: "The point at which you decide to end the shot usually has very little to do with the grammar of the scene around it. You do not end a shot at the comma, so to speak. You end a shot sometimes right in the middle of a word, and go on to another shot with the dialogue hanging over. But the architecture of those shots, and where you choose to end the line has to do with the rhythmic balance of the material up to that moment." I feel like you get a lot of humor and poignancy when you do a similar thing in your writing. Do you write a draft and go back to cut, or do you come at it organically in the first draft?

Malone: The answer is both. Sometimes it just comes and other times I have to rewrite and rewrite and rewrite. I'm a very intuitive-ish feeling person, so I'll write it until it feels right. I'll rewrite if it doesn't land for me in a particular way, like, "Oh, okay, that's it." That's what I'm looking for when I write, especially when I end a story and start a story.

Behr: The second to last story, "Good Company," ends with a dying woman. She's gambling with her son's girlfriend and there's a sense of optimism ("As the cherries and lemons and 7-ups go rushing by the Mother says, 'I do this every time. I always hope.'"), but the last story, "Welcome to Samsara"—I don't know if you're trying to have a Virginia Woolf feel—but Cheryl, the main character, is walking in the water after a miscarriage, seemingly intent on drowning. The language opens up in the last paragraph with long sentences and a stream of waves coming over and the water is talking to her. I didn't feel totally devastated by the end of it, because maybe she doesn't feel as hopeless as she thinks she is?

Malone: That story's really interesting because every person has a different interpretation of what the end is. I was just in a book group this week and there was a man who loved the book but was like, "I was really disappointed in that story because the end was so hopeful, and it didn't seem true to what was going on." I was like, Huh, interesting. And other people wonder if it is a Virginia Woolf-kind of thing and if she is going to go in the water and die. So I almost don't want to answer it because I like that different people interpret it in different ways. I will say that when I was freewriting that story I did consider basically her dying, in a real way, on the page. That was on the table for a brief time, but I didn't do that. I had all these ideas about that story, but when I let go of what I thought the story was supposed to do it all came a bit easier.

Behr: She and Bert, her husband, appear in three stories in the collection. In the title story, she starts out at a surprise birthday party antagonizing the hostess, and midway through the collection Cheryl and Bert visit an infertility doctor, who's a very cold woman. The tension between the women is painful to read because Cheryl despises the doctor—the doctor's so awful. And in the last story she has an awkward interaction with a woman when she's trying to haggle over the price of a decorative tile. But we can connect with Cheryl—we can root for her even though she's really alienated.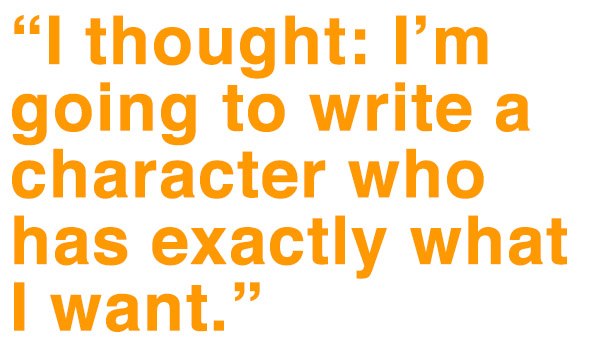 Malone: Yeah, she thinks she's really alone in the world. That definitely is a through line in all those connected stories. I don't think she knows exactly how to connect with people.

Behr: Do you separate her from yourself?

Malone: I do. I've been writing those two characters for years. The first version of that title story I worked on thirteen, maybe fourteen years ago. So through all the editing and rewriting, both of them—and as a couple—are almost real to me and really kind of different from me. She's...we have emotional truths and similarities, but she's definitely darker than I am. I'm pretty dark, but she's different than me.

Behr: Did you feel it was a relief to write that story about the pregnant woman who wants burritos ["The Things We Know Nothing About"]?

Malone: I loved writing that story. I've had people at readings say, "So you were drinking when you were pregnant? Oh my god, I'm so glad you wrote that. It's so true...we are all drinking, but we're not supposed to talk about it." The funny thing was that, one, I never drank when I was pregnant because it took so fucking long to get pregnant—I was completely paranoid about doing anything. And two, I wrote that story when I was desperately trying to get pregnant, for years, and that was my way of—and we hadn't been talking to anybody about it—so I was exorcising the demons of whatever that is that you carry around in you. I thought: I'm going to write a character who has exactly what I want.

Behr: But she's the one with a husband with a small penis.

Malone: Yeah, and she's ambivalent about her pregnancy. She's not really sure if she wants it. That's interesting to me.

Behr: Let's talk about women and how much risk they're going to take. I also have this quote from performance artist Karen Finley. She said men can get away with pushing themselves as hard as they can or hitchhiking or whatever, but she couldn't. Finley said, "I heard Oliver Stone talking about Jim Morrison and I thought he was completely wrong in saying that part of Morrison's 'edge' derived from the fact that he had to go out and get himself completely fucked up—even put himself in dangerous situations—to do his art. I just don't buy that. Maybe it's because I'm a woman, but I have a certain fear: when I tried hitchhiking after reading On the Road, I got picked up and at gunpoint had to give someone a hand job." You can't be as free.

Malone: No.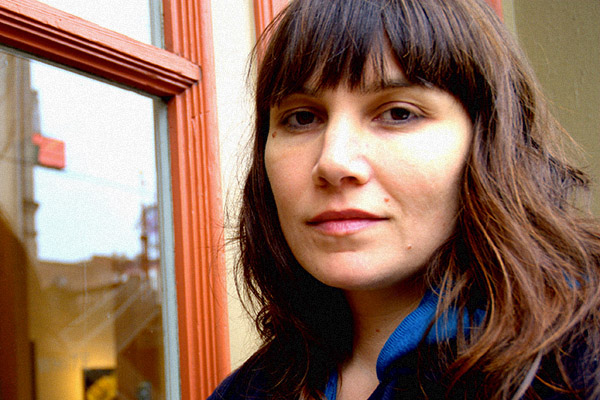 "It's interesting to write about that: What would happen if I got in some stranger's car?"

Behr: But there are these transgressions in your stories where I felt really nervous for the women who did the exact opposite of what they're supposed to do, like spy on people with a klieg light when they're having sex or get in someone's car. Are you a fearful person, or brave? What were you like when you were younger?

Malone: I'm both. I tend to be a fearful person, but when I'm afraid of something I force myself to do it, within certain boundaries. But yes, that is all done on purpose. Part of it is I don't like the box we're supposed to be in. We're in the 21st century and things are absolutely different than they were before and continue to shift all the time, but there's still a box of expectations that exists, and I don't like that. It's much more interesting to see what happens when women push against those expectations in really small, mundane, potentially unsafe ways. I think it's interesting to write about that: What would happen if I got in some stranger's car? That's not stuff that I've done, but it's interesting to think about and explore. It's fun to write because it's not stuff that I would do. It's not me. Did I answer your question?

Behr: Yeah, but some writers really push stuff so the woman would become victimized. Did you ever read Last Exit to Brooklyn?

Malone: Yeah, I feel nauseous thinking about it.

Behr: Or in Stephen King stories, women are so brutalized. I was glad you didn't get into that.

Malone: No, I'm not interested in that. I'm so much more interested in the typical and slightly atypical way people are on a very everyday basis. That's what makes up most of the world most of the time and that's what most of us have in common, so that is what I love writing about.

Behr: What do you like about desert settings? You have lots of liquids—nail polish, beer and wine, a goose pond, the ocean—and but then there's the desert and concrete highways.

Malone: I don't know. It wasn't done on purpose. I think those landscapes are beautiful.

Behr: Did you grow up in the Southwest?

Malone: I lived in LA, but I grew up in San Francisco and Boston. I lived in LA for six to seven years when my husband got his master's down there, and I've been to the desert, been to Vegas, been through Reno. But it just had more to do with it being more fun to write about.

Behr: I don't know what age most of the woman narrators are, but when they interact with these mothers, the older generation, it's so strange if you imagine their point of view: Oh, yeah, my son's girlfriend is visiting and she's got this skirt on inside-out with sperm on it —or, as a reader, I'm like, Oh god, they're having sex and the mom is over on the next bed. Are there writers you seek out who write like that?

Malone: No.

Behr: Jennifer Egan?

Malone: I like her, too. No, I can't think of anyone right now.

Behr: It does remind me of stuff on TV, like Better Call Saul or Fargo.

Malone: My favorite kind of humor is the everyday. I'm a total realist. It's boring.

Behr: Your stories seem real, but they're an altered version of typical realistic fiction, maybe because it's the first-person point of view, but you're so inside the head that it's never going to be entirely "real." You read these repetitive things, like the boy calls the girl, the boy calls the girl, white space on the page, and then, Oh, the mom's drinking the whole box of wine.

Malone: You're not ever outside of their heads. Again, it's the control freak in me, but I like how you can only get out of it if I let you.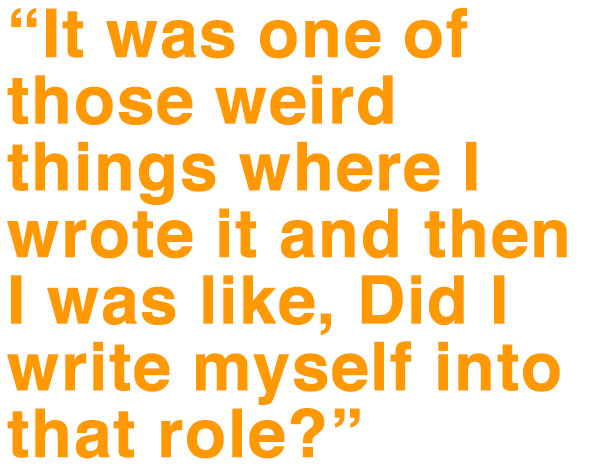 Behr: How did you feel when you were going through infertility? Did you write about it in journals or any kind of short stories? I wrote about it in fiction obliquely, starting with adoption, but in a way like the dad is obsessed with the birth mother of his and his wife's son. He wants to have sex with the birth mother to have another kid, but in a polite way. He wants to tell her he'll jack off for the sperm sample, but not think about her.

Malone: Oh, that's kind of sweet, though. The recurring characters are Bert and Cheryl, who are in the first story, "People Like You." Their story ends up being about how Cheryl can't get pregnant, but I wrote that first draft thirteen years ago when I was like twenty-eight and had no interest in trying to get pregnant, and it never occurred to me that I would have trouble or struggle. That was totally a narrative impulse that had nothing to do with me. Over the years I kept rewriting the story, and life happened, and then infertility was something I unfortunately became familiar with. It was one of those weird things where I wrote it and then I was like, Did I write myself into that role? The character being infertile? But when I was going through that myself I didn't ever write about it, I didn't want to think about it, because it was all so pervasive, all the time. That was actually a way that Tom was really influential with me because I tended to write something the opposite if something was happening to me, and Tom was like, dig down to the sorest place and you write about that and see what happens. He had me just tap right into my heart when I didn't want to do that, and the results were fantastic.

Behr: But you have humor about it, too, which makes it rise above all the "confessional" writing you encounter where you're like, Eh, not digested enough.

Malone: I'm a believer of heartbreak with humor. It's more interesting as a writer to navigate both of those elements because I feel like they complement each other very well if you can pull it off, but it doesn't always work.

Behr: Have you felt as a woman writer people look for biographical stuff in your stories? You told me off the bat about your infertility, but is there a bias, like, "She's going to write about her own experiences"?

Malone: Oh, without a doubt. I've gotten that from all kinds of people, there's that saying that readers think everything that's fiction is real and everything that you've written as memoir is made up.

Behr: Have you written from the point of view of a guy?

Malone: I have. I have a new short story collection I'm working on and, not on purpose, but they're all male characters.

Behr: I started with a male point of view, too, and in a writing class a guy was like, Well, yeah, I'll read it. I was like, Okay, I get it! [Malone laughs.] It's a guy...Oh, okay, it's legitimate.

Malone: Which is unfortunate.

Behr: I play piano and my piano teacher says, "What about the piece is easy?" You say you work on drafts a long time, but I don't see that when I read it. What isn't easy about it that you feel you have to work on it all the time?

Malone: The last story ("Welcome to Samsara") was hard for me. It was the most recently written. I wrote that right before the book went to press, like weeks and days. We wanted a third story for Bert and Cheryl, so parts of that story came effortlessly, like the voice, because I'd lived with those characters for so long, but what was really hard about that and why it stayed on my desk for days without doing anything was I really wanted them to have a baby. I loved them. I really wanted them to get pregnant. In the first, second, third, fourth drafts of that story they had a baby, but I got stuck, plot-wise. Okay, now what happens, and now what happens. It wasn't working. One day I was walking down the street and it hit me like a fucking truck. Shit. They don't get a baby. They don't. I want that for them, but that's not what really happens for them. That's not true for them. I don't know why but I knew it. As soon as I realized it and went back to the story it came pretty easily. Plot is one of those things I struggle with. Because it has to feel real. If I'm like, "Something has to happen," it turns out shitty. It doesn't ring true to me or feel true. So I have to wait it out sometimes.

Behr: How do you get all the people's opinions out of your head who don't know how to critique you well?

Malone: Part of it was finding Tom and the other writers at Tom's table. Tom was teaching what I'd been trying to do on my own, and all the people at my table were all trying to do the same thing—all interested in first-person, all interested in a deconstructionist mode of writing. It was helpful that everybody got what I was doing. On that level I'd never had to explain myself with them. The other thing that was really helpful for specifically that last story was I that stopped workshopping. No one's been reading my work since I've had kids because I haven't had fucking time. In a way, that became a good thing for me, because it forced me to be with myself and be like, How does that feel for me? I haven't had other people's voices in my head, because I've been in a vacuum. Then the pendulum swings the other way and you have other issues when you're alone, because you have no context.

Behr: You're married to filmmaker Brian Padian. Does that affect how you write?

Malone: I came to writing late, but I was into photography in college, kind of like my minor. I would wander around town taking pictures. Visual language was easier for me, and when I write I still write from a visual picture inside my head. I start out with a picture and I describe what the picture is. When Brian and I met he was the screenwriter, so he was actually the writer, and I was the visual person, and as we've been together he realized he wanted to direct his own movies, and I realized I wanted to write. But I always loved film and writing and he always loved film and writing so the conversations were always about visual elements and how language sounded. So yeah, it's really helpful. It's familiar to me—it's comfortable for me to talk about.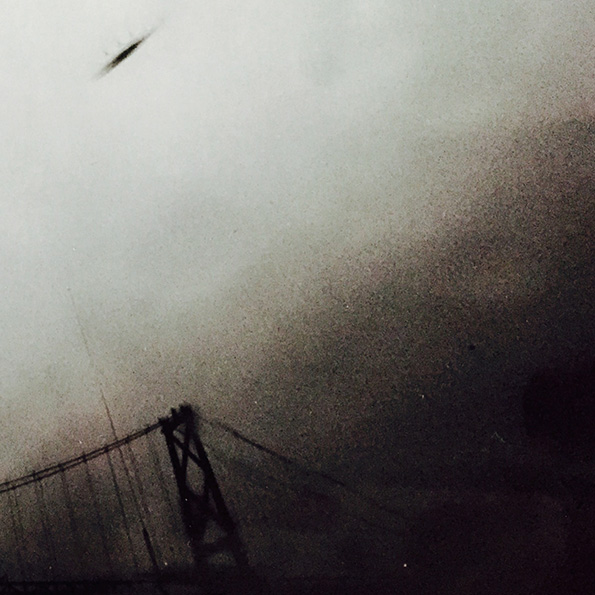 "1st Week," Margaret Malone, 2010.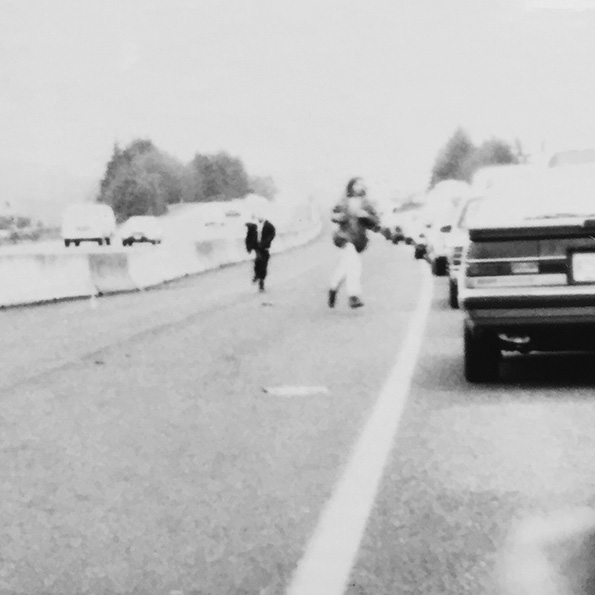 "Things We Know," Margaret Malone, 1993.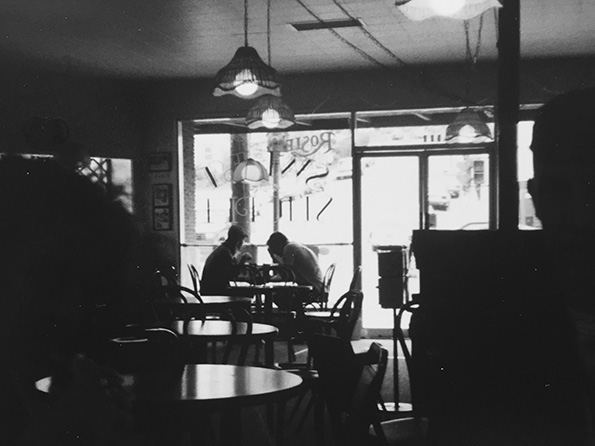 "Ashland, Ore." Margaret Malone, 1990.

Behr: This is another quote from The Conversations: "Most of Coppola's characters are solitaries, compulsively private, they are one-way mirrors, looking out, seldom revealing themselves, in some way at war with the outside world. That's where the drama lies." That quote reminded me of some of your characters.

Malone: Totally. I couldn't agree with that more.

Behr: Is that you, too? Do you feel like a private person?

Malone: I am, but I also feel that the older I've gotten the more I believe I should push myself out of my comfort zone. That's really why I write: to try to connect with people. I was definitely more like that (private) when I was younger, but not because I wanted to be. It's because that's how I thought I would always be. I didn't know I had a choice.

Behr: How have you rediscovered children's books through your kids? I thought that was so exciting when my son was young.

Malone: Oh, my god. It's amazing. I feel like my favorite kids' books are the ones that in writing style and rhythm mirror the same kinds of fiction I like as an adult, and that I try to write. Not to be a big doofus, but Goodnight Moon does that. The Story of Ferdinand. I love it. The writing in that book is phenomenal. You're inside the head of Ferdinand the bull, and he's not like everyone around him. Goodnight Moon is just labeling in the room, which is what I try to do when I write. It's just like, there's this and this and this, and there's always, like, a one-off. I've noticed the things that I love and wish I could read over and over with my kids are the same kind of writing style that I love in adult fiction, too.

Behr: Did you know you have the word "alone" in your name?

Malone: I know. Isn't that funny?

Behr: Do people bring that up in interviews?

Malone: No, it's something that I have been aware of for years, but no one's really said.

Behr: Because I'm Behr.

Malone: Okay!

---

Margaret Malone's writing has appeared in The Missouri Review, Oregon Humanities Magazine, Coal City Review, Propeller Quarterly, The Timberline Review, Swink, Nailed, latimes.com, and the recent Forest Avenue Press anthology, The Night, and the Rain, and the River.
Alex Behr recently interviewed Laura Lippman for the magazine. Behr's essay about performing in the "Mortified" series ran in our Winter 2010 issue.