Readings
True Designs
James Salter, 1925-2015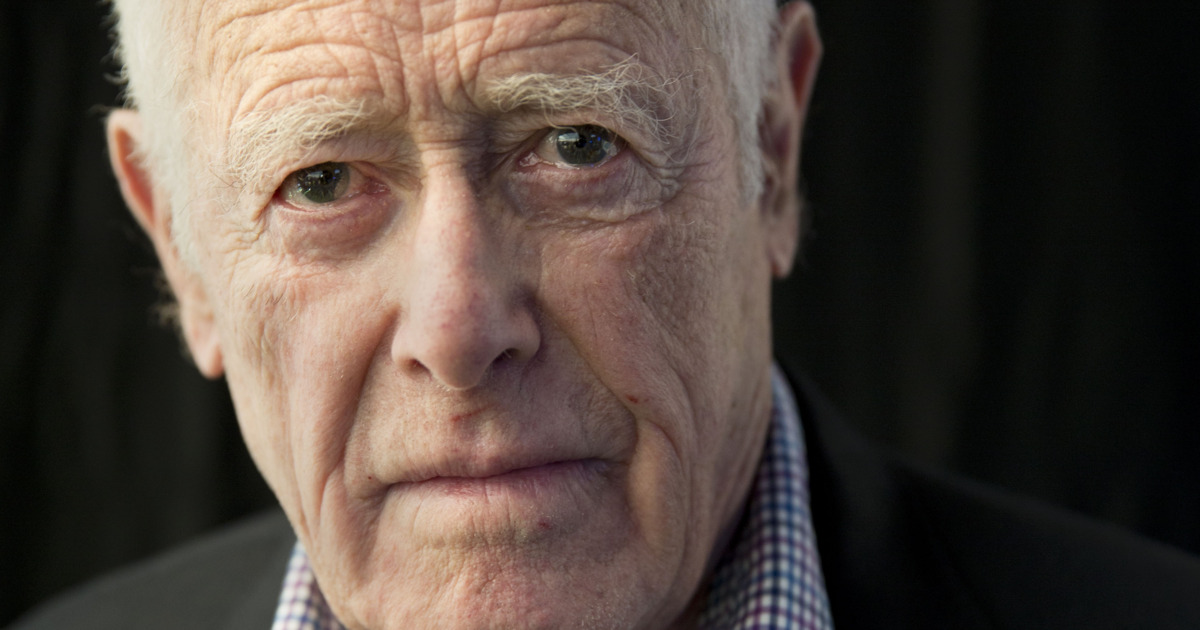 American fiction writer, screenwriter, and former combat pilot James Salter died on June 19, 2015. From his first novel, The Hunters, on the experience of aerial combat during the Korean War, to his final novel, All That Is, about a New York editor's life in publishing, Salter gave voice to a particularly American dilemma: the tension between who we are and who we wish to be, in a society that promises limitless freedom.


n A Sport and a Pastime, the novel for which James Salter is most well known, the narrator is unnamed. He claims he knew Philip Dean, the novel's main character, and Anne-Marie, the young French woman with whom Dean has a love affair. The book is ostensibly the chronicle of Dean and Anne-Marie's affair, but early in the novel the narrator states:

These are notes to photographs of Autun. It would be better to say they began as notes but became something else, a description of what I conceive to be events. They were meant for me alone, but I no longer hide them. Those times are past.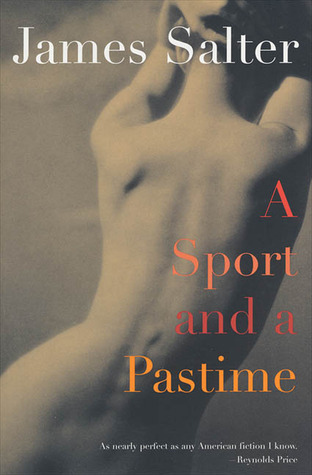 Critics and readers who discuss A Sport and a Pastime mention, without fail, its sex scenes. The book's deepest intimacy is established in the above passage, though: the intimacy between the narrator and the reader, bound up in whatever you think or feel is meant by "what I conceive to be events." We are reminded of this at other times in the novel, as well:


Certain things I remember exactly as they were. They are merely discolored a bit by time, like coins in the pocket of a forgotten suit. Most of the details, though, have long since been transformed or rearranged to bring others of them forward. Some, in fact, are obviously counterfeit; they are no less important. One alters the past to form the future. But there is a real significance to the pattern which finally appears, which resists all further change. In fact, there is the danger that if I continue to try, the whole concert of events will begin to fall apart in my hands like old newspaper, I can't bear to think of that. The myriad past, it enters us and disappears. Except that within it, somewhere, like diamonds, exist the fragments that refuse to be consumed. Sifting through, if one dares, and collecting them, one discovers the true design.

The vast majority of the story of Philip Dean and Anne-Marie takes place in rooms or locations in which the narrator could not have been present. It's easy to think there is a merely technical boldness to Salter's decision to have his narrator describe Dean and Anne-Marie's time together despite the obvious limitation of not having been in bed or on the road with them. The force of Salter's images are such that the early, naked admission that A Sport and a Pastime is an imagined scenario—"what I conceive to be events"—is forgotten by readers, or perhaps ignored, as if those lines, or the vast ambiguity they suggest, are embarrassing, a kind of conceptual mistake best overlooked. Later, though, we are again bluntly reminded:

Could she, I have often wondered over the empty plates in restaurants, in cafes where only the waiters remain, by any rearrangement of events, by any accident could she, I dream, have become mine? . . . I look in the mirror. Thinning hair. A face marked by lines, cuts they are, almost, that define my expressions. Strong arms. I'm making all of this up. The eyes of a clever and lazy man, a passionate man . . .

How extensive is "all of this" in "I'm making all of this up"? Is the line something the narrator directs at himself—something he thinks or whispers as he looks at himself in the mirror—or is the line addressed to the reader?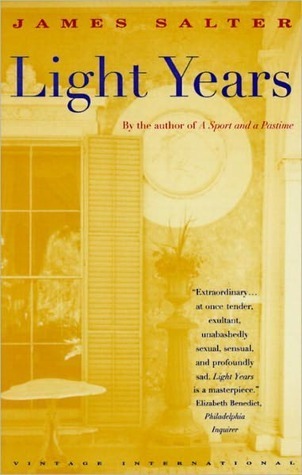 In an early chapter of Light Years, Salter's narrator sketches a portrait of one of the book's main characters, Nedra Berlander. She is a late sleeper, we learn. "She is a woman whose cool remark forms the mood of a dinner; the man seated next to her smiles." Nedra herself has a "sudden, exploding smile." She claims she has no friends. (The content of the novel suggests otherwise.) She reads the Italian edition of Vogue. We then get the following:

"Tell her how much we love and miss her," the men who have the little shop for soap and perfumes near Bonwit's cry. "Where is she? We don't see her now that she lives in the country. Tell her to come by," they say. They love her height, her elegance, her hazel eyes.

She is interested in certain people. She admires certain lives. She is subtle, penetrating and sometimes mischievous, strongly inclined to love and not overdelicate in the ways that must be taken. All of this is written in her dream book. Of course she does not believe it, but it amuses her and parts of the book are very true. Eve, for instance, is exactly as described. It's also quite close to Viri.

There it is again: to what does "all of this" refer? Is the narrator simply telling us that in addition to the novel we are reading, one of the characters in the novel also writes about herself, and about the other characters? Or does "all of this" refer to portions of Light Years itself? Which descriptions are "quite close"? Are the descriptions in Light Years of Nedra's friend Eve, or of Viri, her husband, written from Nedra's point of view? Are they pulled from "her dream book"?

In Salter's last novel, All That Is, we get the following about the mother of the novel's protagonist, Philip Bowman:

When she was twenty, she came down to New York City. She had distant relatives there, the Gradows, cousins of her mother, who were rich, and she was a number of times in their home.

One of the lost images of Bowman's boyhood was of a mansion—he'd been taken to see it when he was five or six—a great, ornate, gray granite building with, as he remembered it, a moat and latticed windows near the park somewhere but not to be found, like streets in that familiar city that repeatedly appears in dreams. He never bothered to ask his mother about it and if it had been torn down, but there were places along Fifth where it seemed it might have been.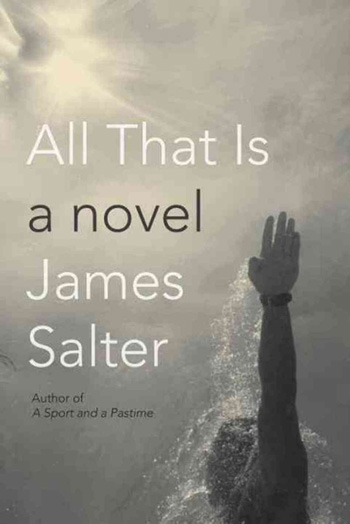 What's the difference between a lost image and an actual building? One easily reads right through the phrase "as he remembered it." We believe we have been told that Bowman's mother had rich cousins who lived in an ornate granite building, but that is not what we have been told. We've been told that it is Bowman who believes his mother had rich cousins. The "as he remembered it" in the passage refers to something that happened when he was "five or six." Was there really an ornate granite building with a moat around it on Fifth Avenue? Other novelists would invite us to doubt this—they would underscore the narrator's unreliability. Salter invites the opposite. He casually refers to something good readers already know—that all narrators are unreliable—while working in the opposite direction. He invites us to believe.

Readers who dislike Salter's fiction often accuse him of writing fantasies: misogynist male fantasies, juvenile hero fantasies, snobbish fantasies of privilege and beauty. Salter's narrators, though, often report quite directly that they are aware they are sharing fantasies, just as they often report being troubled by those fantasies. They are troubled by the degree to which fantasies and dreams rule their lives as much or more than realities do, and in these constructions—"what I conceive to be events," descriptions from "a dream book," a place "as I remembered it"—they invite us to move with them through the ambiguities these states of uncertainty open up. Salter's narrators are troubled by how troubled they are.

Salter doesn't make a big show of this, possibly because he didn't find it to be an innovation, but also possibly because he felt his character's belief in and pursuit of their fantasies deserved as much attention as their doubt and fear. He is not a trickster. (Or if he is, he is not merely a trickster.) His stories glide forward. His characters are neither bad nor good. They are neither unredeemed victimizers nor entirely victimized. Sometimes we read a passage that isn't necessarily "true," or a description of something that may not exist. False memories mixed with true memories, dream images spurred by real images, accurate perceptions and slanted perceptions—this is how we operate. By recognizing the significant roles ambiguity, memory, and fantasy play in our lives, and by weaving those states into the fabric of his fiction, Salter creates a deeper, more troubling form of realism.

One could say there is an interesting contradiction in the idea that in order to make his fiction feel real, Salter seeded it with fantasies—that to give his narrators greater power, he had them remind us of their limits. I suspect, though, that he would find this no more than a clunky way of saying he was a fiction writer. —Dan DeWeese

---

Dan DeWeese is the author of the story collection Disorder and the novel You Don't Love This Man. His interview with James Salter will be included in Conversations With James Salter, due this fall from University Press of Mississippi's Literary Conversations series.