Propeller Books
Thank you to All Who Helped Launch The Horse Latitudes
A Full House Is Always Fun


uesday evening we had a party celebrating the 2016 Propeller Books title, The Horse Latitudes by Matthew Robinson. People chatted, snacked, drank, and listened to excellent readings from Matthew Young, Melika Belhaj, and Matthew Robinson. Thanks, everyone—we look forward to seeing you again soon. (And particular thanks to Davis Slater, who took and generously shared with us all of these fine photos.)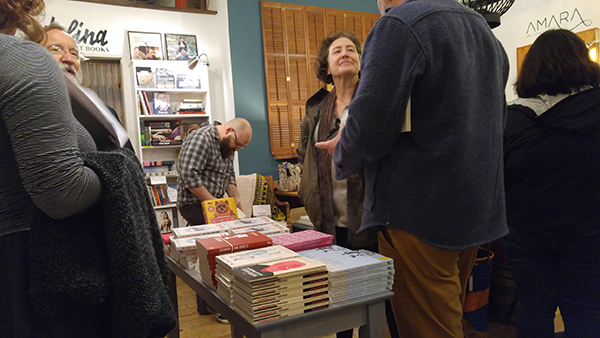 Matthew Robinson signs a book amid the crowd on the Adelina Books side of the store.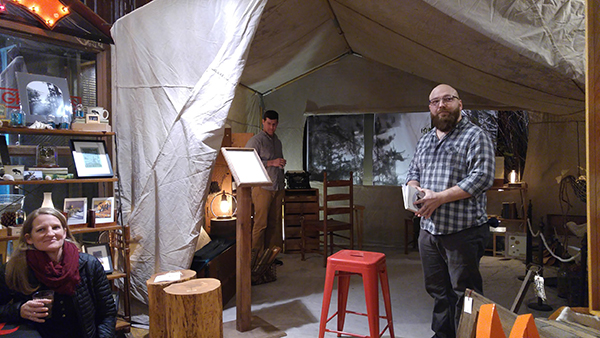 Matthew Young (left) and Matthew Robinson (right) examine the tent in Boys Fort before reading.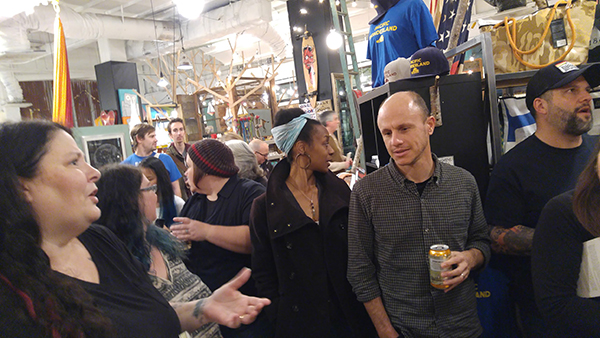 Sally Lehman and Aaron Gilbreath chat amid the audience.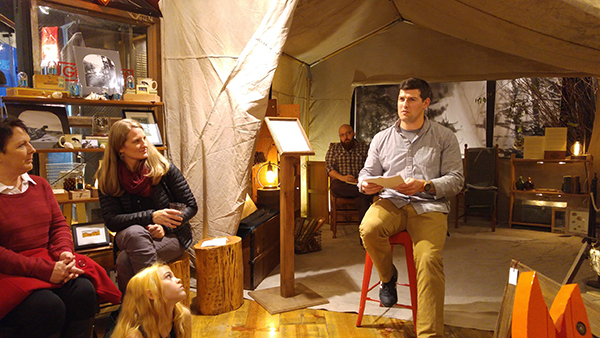 Matthew Young reads. His memoir, "Eat the Apple," will be published by Bloomsbury in 2018.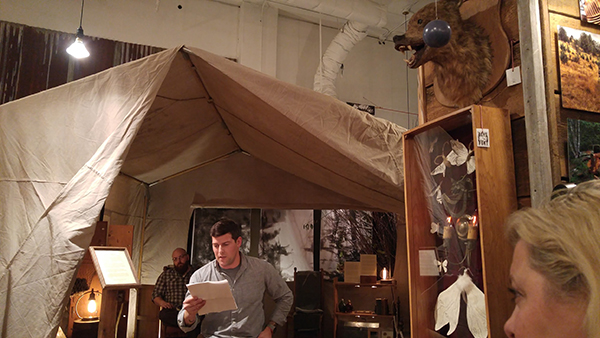 The tent (and its contents) are part of an interactive art installation by Danielle Schlunegger-Warner.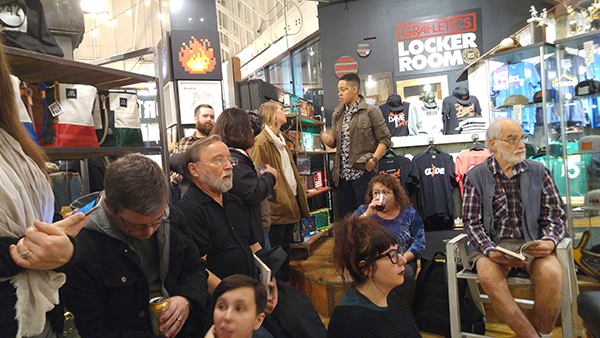 Propeller Books author Tony Wolk (far right) amid the audience at Boys Fort.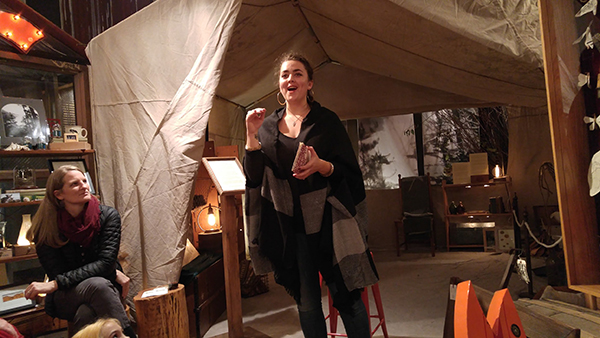 Melika Belhaj reads from her chapbook "Binti: Daughter of Arab America."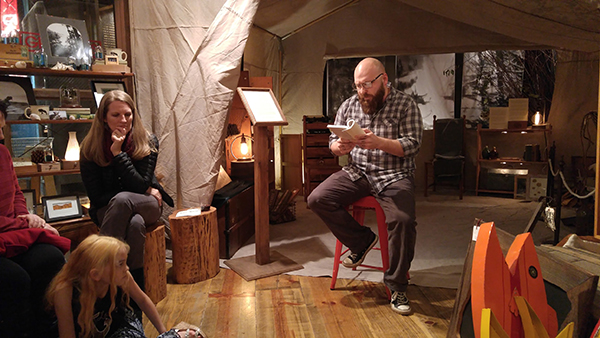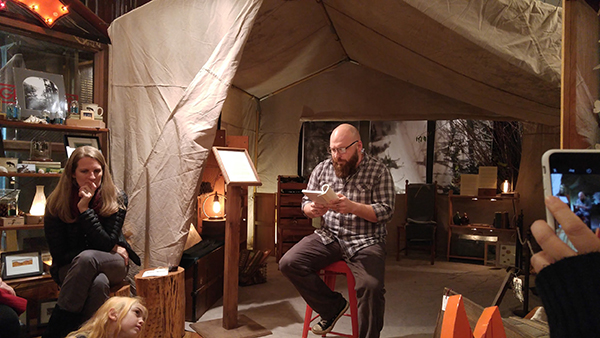 Matthew Robinson reads from "The Horse Latitudes."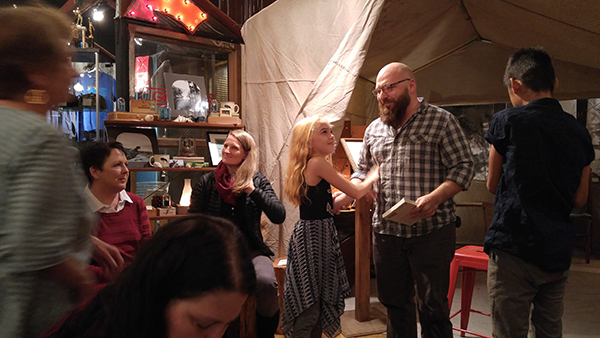 Robinson accepts congratulations from a fan after his reading.
---

Propeller was born and raised in Portland, Oregon. It is a magazine of books, music, art, film, and life. Its publishing imprint, Propeller Books, publishes one title per year. This fall's title is The Horse Latitudes by Matthew Robinson.
Adelina Film and Art Books is a pop-up bookstore located in Boys Fort, 906 SW Morrison, Portland, Oregon.