Craft
Fun With Poe
Tony Wolk and The Parable of You

A Portland State University video about Tony Wolk.

Part 1 | Part 2 | Part 3

Dan DeWeese: Earlier you said, "What if there's a Shakespeare in a class? Must she always write about and not tell her own stories?" You're known for allowing students in literature courses to respond to what they've read not with a traditional term paper, but with creative writing, if they want. What do you feel is different between responding to literature with an essay versus responding with creative writing?

Tony Wolk: I'd say the notion of freedom in a lit class applies to whatever I teach, whether Shakespeare or Dante, Borges or Calvino, the Freshman Inquiry courses or the traditional required composition courses at the freshman or junior level. A tricky notion, freedom, given the boundaries implied by tuition and credits.

Here's an example from the most recent Borges and Calvino class. The syllabus under the heading of WRITING says you can write analytically, which is a familiar mode for lit students. I do it myself in my journals if I'm puzzling over, say, the ending of Cather's The Professor's House or a story by Alice Munro, wondering how the title fits her story "Something I've Been Meaning to Tell You." Next comes an inkling, like the tiny spark that begets a pilot light to light on a stubborn propane stove. I'm not aiming at a publication, just an answer to the itch, or the hint of an answer. Bye-bye itch. I write weekly letters to a class, in which I might very well do this.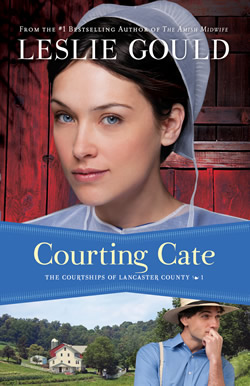 I could add that Christina Struyk-Bonn wrote a young adult novel about a world that exiles its children who have birth defects, thanks to a short story she wrote in my Philip K. Dick class. And Leslie Gould's Courting Cate was launched from our Shakespeare class where we read The Taming of the Shrew. To quote from Leslie's Acknowledgment: "that['s where] the seeds of this story were planted."

Dan DeWeese: So the opportunity to respond with creative writing set those writers on an entirely different path.

Tony Wolk: What the syllabus does is extend an invitation to write in a non-analytic mode—to intervene in whatever you're reading. I call them interventions. The story stops and you take over. Woody Allen did this in "The Kugelmass Episode," where Emma Flaubert leaves the novel and shows up in New York City and readers are left struggling with a story where Emma has vacated the premises, chapter after chapter.

I just realized something. It's 1952 and I'm in Carl Cochran's Junior English class at Shady Side Academy in Pittsburgh. The assignment is to write a paper on Poe's "The Raven." I ask Mr. Cochran (we addressed the masters as Mr.) if I can write my own poem modeled on Poe's. "Yes," says Mr. Cochran, "but you'll still have to write the essay, on your poem." So I wrote a line-by-line parody called "The Robin," which began,

Once upon an evening lonely
While I wandered tired and stonely
Over my rare and beautiful collection of theater tickets,
While I rested, quietly rocking
Suddenly there came a socking…

I think I got a B- on the essay. A few weeks later I was writing my own play rather than read something by Sheridan, the essay on the play earning this time a B. I guess I'm not so hot at analysis, so why put my students through that torture? Hey, I remember another passage from "The Robin":

Though thy crest be blown and blurred
Sure thou art no normal bird
Ghastly grim with covering furred.
Tell me what thy lordly name is.
Said the Robin, "Rumplesticket."

I'd say I was having fun with Poe, which involved my following Poe one line at a time and then producing my parody.

About twenty-five years later, Carl Cochran was no longer teaching English and Art. He was a Dean at Colby-Sawyer College in New Hampshire. By then an old student of mine, Lark Hall, was also teaching there. When she heard Dean Cochran had once taught at Shady Side, she asked if he remembered a student named Tony Wolk. I'd like to think Carl's face lit up, but that I can't guarantee. That he did remember me is good enough.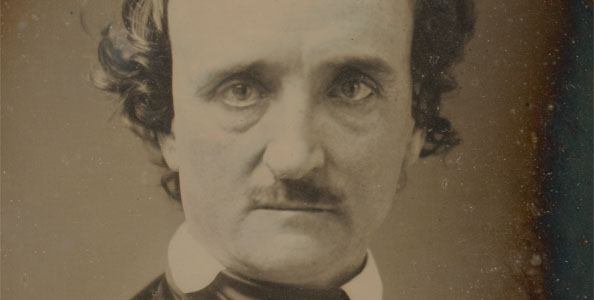 "I'd say I was having fun with Poe, which involved my following Poe one line at a time."

Dan DeWeese: Writing a parody actually involves its own kind of analysis and attention to detail. You have to understand how the model works, but your understanding is demonstrated not through explanation, but through devising a piece of creative writing that works the same way.

Tony Wolk: When I teach the junior level science fiction class again I encourage the option of the variation. I avoid the word creative, since I'd like to think creativity is always at work. William Stafford and Ludwig Wittgenstein—they're secretly twins—would say that we're always improvising, with the language, with gestures, in dreams, in the arts. Linguistically, every sentence, every phrase, every word is always something new to the world and hence a perfect fit for the moment. That's how I'm using the word creative right now. It's a fit for the moment, words flowing naturally—without caring about what the teacher is looking for.

That's a prelude to a little story that's stuck with me for years. It's a science fiction class. Everyone is required to write their own science fiction story. I prescribe two rules: There must be at least one line of dialogue, something said aloud, which presumes there is a speaker in the story, probably talking to a second character—I'm trying to defeat the story that is only a scenario and not the living thing itself. The second rule is that the story can't end with "and then I woke up." I've had students who deliberately figure out ways to defeat me, such as a story that ends "and then I fell asleep."

Picture a very shy female student. Along comes week seven and she shows me a piece of paper with her story and asks if this will work. What she—in earnest, believe me, she was dead serious—has written is a ten- or twelve-word sentence with one quote mark at the beginning and another at the end; and not ending "and then I woke up." I don't remember her sentence but it was as prosaic as "Walter was hungry and fried himself a couple of eggs." Maybe it was "Walter was hungry but the best he could come up with was a couple of fried eggs." I'll guess it was less than my two Walter stories. I could go on and build up a story about Walter and his deficient refrigerator, a story Proust would be proud of. But she hadn't done that.

What I said was, "Granted, you didn't end with 'and then I woke up' and I see the quote marks. But you know, this isn't much of a story, not yet." What I knew was that she was quaking in her boots. She hadn't written her own story since first grade, if then. Remember, I don't grade my students. Had she not checked with me before the end of class and included her little sentence with everyone else's stories, I would've given her credit for fulfilling the assignment, perhaps thinking, How clever. This was before the days of e-mail where I could have queried her about what she was up to. All I can say from this distance is that she did write a story (slightly better than Once upon a time a story ended). I might have said, "Why don't you sit down and see what you can do, then show it to me next week, and we'll see what it looks like." I hope I did that.

What's fairly obvious is how traditional schooling can paralyze its students, guaranteeing that many thousands will be left behind, no matter how many tests you devise to prod them along—really, to weed them out. Again, mind you, I don't use grades; so that can't have been a factor in her apprehension. I'd say it was raw fear.

Have I said how much fun it is to write?

Part 1 | Part 2 | Part 3

---

Propeller Books is an independent press run by a group of writers and editors interested in creating well-designed books of high literary merit. An imprint of Propeller magazine, the press is primarily interested in literary projects and forms that business-driven publishers often pass over because they feel the projects will not generate enough profit. Propeller Books currently publishes and promotes one title per year. In addition to being available for purchase through the Propeller Books website, our books are available from large online book retailers, as well as in many independent bookstores.