Aisles
Performance Anxieties
Tim Parks Casts a Doubtful Eye on the Field of Literature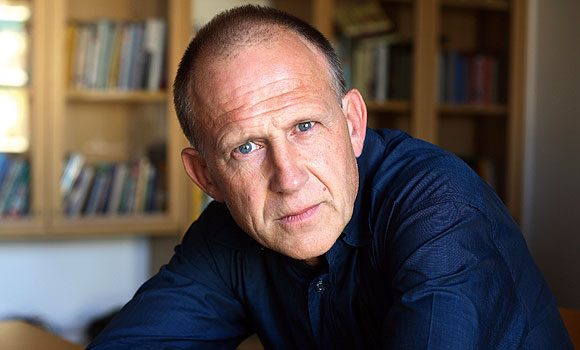 Tim Parks's essays wonder about the emptiness, fraudulence, and impossibilities of producing literature.

By Dan DeWeese

hough Tim Parks's new essay collection is titled Where I'm Reading From: The Changing World of Books, the title is misleading. Parks isn't just a reader, he's a writer—of seventeen novels, four books of nonfiction, and this new collection, pulled from a blog Parks writes for the New York Review of Books. The essays are all roughly the same length, and Parks employs the same gimlet-eyed voice throughout. He is honest but never outraged, and willing to name names, but only as examples, never out of meanness. The book is the equivalent of an insider, perhaps after a drink or two, laying out for you how the whole business really works.

The collection is split into three sections: "The World Around the Book," "The Book in the World," and "The Writer's World," though as those titles already indicate, there is overlap in material and certain themes recur. Parks points out the difficulties—and in some ways, the impossibility—of translating literature. (Parks, who is British, lives in Italy, has translated Italian literature, and teaches translation to university students.) He does the cultural and arithmetic math necessary to prove the Nobel Prize in Literature can't possibly be for excellence at any worldwide level, points out that money trouble—both too much of it and not enough of it—probably ends more writers than anything else, and casts a withering glance toward "global literature," which he describes as the kind of books that sell across multiple countries, cultures, and languages and which cannot, therefore, take place or refer to specific cultural contexts, lest they confuse or alienate their global audience. In Parks' view, this leaves "global literature" (or at least what is sold to Western readers as such) tepid and inoffensive, and he finds in the genre "highly visible tropes immediately recognizable as 'literary' and 'imaginative,' analogous to the wearisome lingua franca of special effects in contemporary cinema, and the foregrounding of a political sensibility that places the author among those 'working for world peace.'" Writers of magical realism, for instance, are well positioned to become "international writers," since a reader doesn't need to be Colombian to understand (at a surface level) Gabriel Garcia Marquez, nor does one need to be Japanese to enjoy a new book by Haruki Murakami.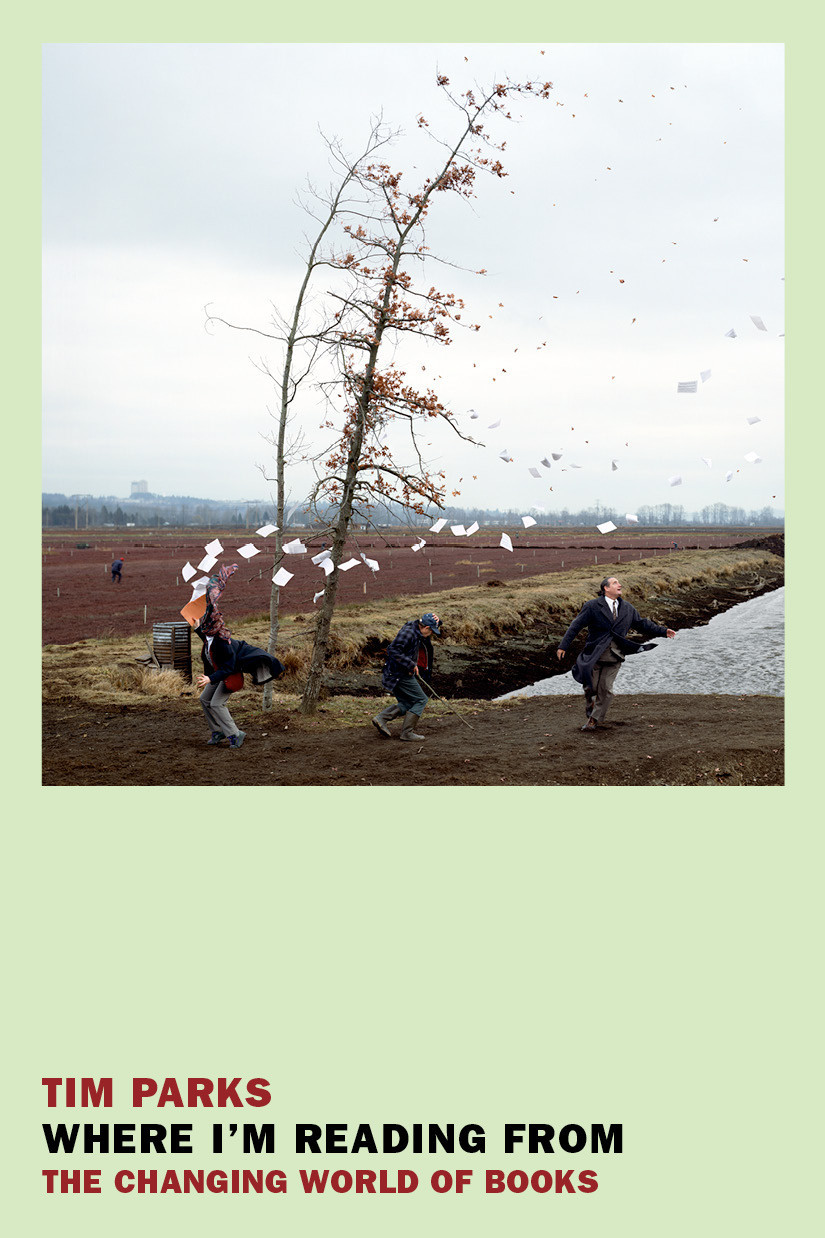 In addition to the question of whether global literature is a kind of Hallmark Hall of Fame for the bookish, Parks admits that the form of the "traditional novel" in general feels increasingly rigged to him:


The variety of stories told in the novel is indeed remarkable, but the tendency to reinforce in the reader the habit of projecting his or her life as a meaningful story, a narrative that will very likely become a trap, leading to inevitable disappointment followed by the much-prized (and I suspect overrated) wisdom of maturity, is nigh on universal.

Parks finds in the form a prizing of the past (who a character was) and the future (who he or she will become with the "wisdom of maturity" earned in the story) over any enjoyment of the lived present, as well as a repetition of a possibly "destructive cultural pattern" in which Western minds see life as primarily an opportunity for vast social or economic success, and turn the wound-licking of their resulting disappointment into a cherished aesthetic form called literature. This particular essay ends with one of the most plangent moments in the book, in which Parks describes a visit he makes to an influential former professor of his who is, toward the end of his life, rereading all of the great works of literature he taught. Parks is curious about this project:


"And how did they hold up?" I asked cheerfully.
"Not at all," he told me. "They feel like completely empty performances. Like it wasn't worth it at all."
The question of performance—whether one should create a writerly persona or show off on the page, whether it's even possible to avoid doing this, whether maybe the persona and the showing off are in fact the whole point—takes either a foreground or background position in many of the essays. The book is not Where I'm Reading From so much as How I'm Reading Now. Parks is a seasoned pro and a keen analyst, and what he is doing, in many of these essays, is psychologically diagnosing the motives of many kinds of writers—the global author, the prize-winning author, the popular national author, the writer of traditional melancholic novels, and so forth. The tone, repeatedly, wanders in the direction of wondering whether Parks's old professor is correct, if the field of literature is perhaps filled to the brim with "empty performances."



lmost immediately upon finishing Where I'm Reading From I read it straight through again, and again found it absorbing. I was also greatly disquieted by it—not by Parks's analysis of the literary field, which is clear and compelling, nor by his prose, which is entirely engaging, but by something that seemed unexpressed in the book, the engine behind his ability to dismiss almost all of literature—perhaps rightly—and to do so in a tone that is often the equivalent of a wry, melancholic chuckle. The book struck me as perfectly logical, but this seemed a boring thing to say in a review, unless you like book reviews that are just forty words and a thumbs-up. What Where I'm Reading From seems to tease readers with—what I believe is the source of my disquiet—is the sense that there is an unspoken insight or attitude the essays revolve around. The professor's dismissal of the classics of literature as "empty performances" seems one moment an aspect of this attitude emerges, just as it does in Parks's own reasonable-essay voice in something like:
More and more I wonder if it is possible for a novel not to give me the immediate impression of being manipulated toward goals that are predictable and unquestioned: the dilemma, the dramatic crisis, the pathos, the wise sadness, and in general a suffering made bearable, or even noble through aesthetic form, fine prose, and the conviction that one has lived through something important.

It is not just wonder about predictable and unquestioned goals in the novel that suffuses these essays, though. Parks is interested in the emptiness, the fraudulence, and the impossibilities of producing literature.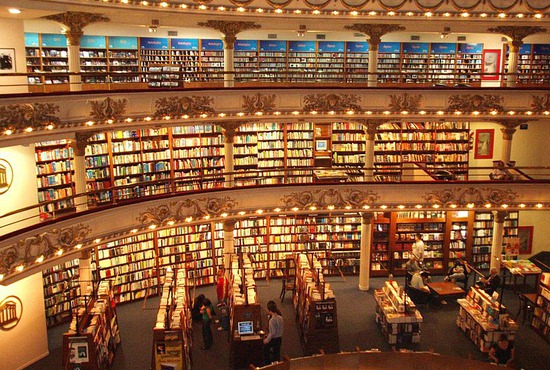 Is exposing swaths of fraudulence in the literary field important, though? After all, there are plenty of people, readers and writers alike, who would respond to the revelation that the field of fine literature is crafted more out of marketing and opportunism than out of truth and art with some variation of: Well, of course. What field of endeavor is not? Turning these thoughts over is important, I think, if one has pinned a fair amount of hope—perhaps even belief—on the idea that literature is somehow "authentic." But what would it mean to write (or publish, or read) an "authentic" book? I don't mean to imply that Parks has somehow overlooked this issue. In a recent new essay for the NYRB blog on the common reader experience of being baffled by how (or why) other people love books you find transparently bad, Parks acknowledges that yes, he feels other readers are "hoodwinked" by writers who are merely repeating or rehearsing the standard moves of literariness. What's frustrating is that regardless of whether this feeling is accurate or narcissistic, there seems to be no way to settle the matter:
Perhaps rather than questioning other readers' credulity, or worrying about my own presumption, what might really be worth addressing here is the whole issue of incomprehension: mutual and apparently insuperable incomprehension between well-meaning and intelligent people, all brought up in the same cultural tradition, more or less. It's curious, for example, that the pious rhetoric gusting around literature always promotes the writing and reading habit as a powerful communication tool, an instrument for breaking down barriers, promoting understanding—and yet it is exactly over my reaction to books that I tend to discover how completely out of synch with others I am.

It isn't possible, then, to write or discover or pass on a perfect, authentic book, because the book you feel is authentic is the same book another reader finds rigged, fake, or boring. It is experiencing the act of reading as a means of discovering how "out of synch" one is with others that is key: In Where I'm Reading From, the place Parks is reading from is determinedly social. And of course the moment you try to get all of society to agree on something or to see things your way—and we all believe the way we, personally, see things is the enlightened way—what you immediately discover is that society just will not do it. It's maddening, but true: the people who propose a law I think will be dumb or a nightmare actually do think the law will be good, just as the people who love the latest Adele song I find hopelessly overwrought actually do find the song moving. For each party, the opposite opinion seems entirely baffling.

And this bafflement—at why certain books are promoted by publishers, why others are prized by readers, and why still others (often the ones we find truly great) receive little notice at all—blossoms, in Where I'm Reading From, from mere bafflement into a kind of existential fear: why spend a life reading and writing books if, in the end, the books society values seem unworthy of the adulation, and the books you like only make you feel "out of synch"? The whole thing seems like a road to doubt and loneliness.



arks's book is excellent, then, at approaching the field of literature with great doubt, and the doubt is captured with great clarity. It's simply that this doubt is primarily a social problem. Most enthusiastically reading kids, after all, start out tearing through book after book, chatting about some of them, but also never bothering to mention what was in others. As a child, when I checked books out of the town library, I didn't assume any of my friends would be checking out and reading the same books. (In fact, the town I grew up in was small enough that if I had a book out of the library, it most likely meant it wasn't possible for anyone else to be reading the book at that time—there was probably just the one copy.) It didn't occur to me to care or to feel alienated by the fact that other people were or were not reading or liking the same books I was. In fact, one of the primary joys of reading, for me, was that it was decidedly not social—it was personal and private. If by "out of synch" Parks means something like "having had entirely different and individual experiences and having, therefore, entirely different and individual pleasures," I wanted to feel out of synch with other people. I liked finding and reading books I knew nothing about, that no one had ever mentioned. That, for me, was the whole point of the library: strangeness.

I do not make this point to suggest that there is a flaw in Where I'm Reading From. I make it, I think, to point out that an attitude toward literature that goes uncovered in the book is the attitude of not particularly caring about business strategies or awards politics. I spend quite a bit of time with bookish people, and the number of heated discussions we've had about the Nobel Prize for Literature is still, as far as I can remember, at zero. Certain books or writers become famous, others do not, certain translations are flawed, other writers don't even get translated, and people may still count themselves serious readers while responding to these issues with a shrug. If one feels that even the masterpieces of literature eventually begin to feel like "empty performances," well—haven't people always mocked the masterpieces of literature? And well they should.

Though bad books perhaps win awards and there are famous writers who aren't particularly good, this need not be a great sin, because one need not invest the field of literature with religious weight. If Parks's book is Where I'm Reading From, then where would the different kind of reading I'm thinking of here—private reading with no care for its world-historical significance—be done from? Probably the exact place I read Where I'm Reading From, actually: in a state of interest and enjoyment far from any of the seats of international literary influence. I was sitting on the couch.

---

Dan DeWeese is the author of the novel You Don't Love This Man and the story collection Disorder. In the summer issue he wrote about the work of James Salter.