Politics
ASAP-Now Politics
Exhausted by the election? The media wanted it to be longer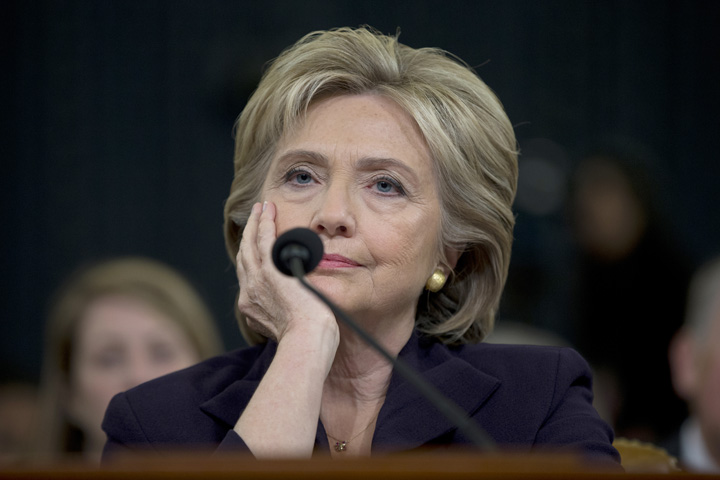 By Patrick McGinty

lectionLand, USA--Oh sure, go ahead, say we're twenty-eight days out from the election, as if we haven't long ago forsaken "days" and "weeks" for: Tensions boiled a mere 137 political podcasts after Sunday night's second presidential debate. The debate came one Trump-sexual-assault scandal and one tax-return leak after I said I was taking a full week off from political commentary of all kinds. Official debate polls have not yet been released as I write this, but are sure to trickle out during my next one or two drives to the grocery store, the cheaper store, the one where I have to drive by the yard with the wall-sized Trump flag. Republicans who won't un-endorse Trump (double negative intended) remain the one constant in this tumultuous election cycle, the phallic sundial in this timeless slog we once called "October."

We each have our own broken, fluctuating math. Maybe for you, twenty-eight days is "four more Friends Unfriended." Maybe twenty-eight days is "three more nights at the phone bank." Maybe twenty-eight days is twenty-eight days, nothing more.

I have enjoyed hearing the personal calculations of others. These and other numbers help. Unable as I am to shift my attention from the election, certain non-poll statistics have helped broaden my understanding of it. At times. Here and there. Depleted of fresh commentary or original outrage re: Mr. Trump and, like most Americans, completely and entirely ready for this election to be over, I find myself obsessing over two facts:

1) Hillary Clinton has, as of this writing, been campaigning for 549 days. Election Day will be the 577th.

2) Many, many people wanted this number to be much, much larger.

Back in 2014 and early 2015, pleas for Hillary Clinton to announce her presidential candidacy struck me as impatient. This seems far too early, counseled the prudent voice in my head upon reading such claims. Yet there I was, reading the arguments in favor of an announcement, tracking the narrative to and fro. Here in late 2016, a cursory, chronological review of such pleas for the campaign to commence reveals a kind lunacy that at best can be considered clickbait and at worst belies an unyielding addiction to political narrative. Such commentaries are worth reviewing as a reminder of what is to come. Not a single American wants a longer presidential campaign next time around, yet it would seem that as soon as this election ends, we will be told that we do.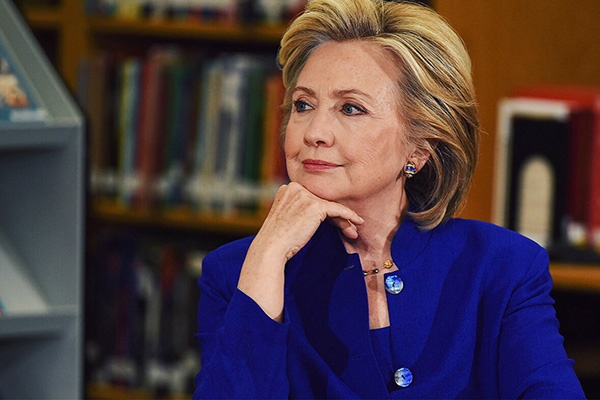 July 30th 2014: "Why Clinton Should Announce Early" from Brad Bannon, US News. If Clinton had taken Bannon's advice and announced the next day, she would currently be on day 801 of the campaign. Election Day would fall on day 831. Eight-hundred and thirty-one.

October 20th, 2014: "Why Hillary Clinton Would Be Smart to Announce Her Presidential Candidacy ASAP," says Chris Cillizza in The Washington Post.

Counter-point: No. Sincerely, everyone.

Meta-counter-point: What would a person's life resemble if they obeyed the wishes of every internet headline that included the phrase "ASAP?" What if you set a Google Alert for "ASAP" then conducted yourself based on what Google delivered to your inbox? Would your life be radically simplified? Would you die? A test run on October 6th leans toward the latter: "10 Taco Bell Ordering Hacks You Need to Try ASAP."

December 12th 2014: "Hillary Clinton: Why Wait to Announce 2016 Bid?" from Peter Nicholas in the Wall Street Journal. Had Clinton heeded the wishes of this Snickers advertisement dressed up as political advice, she would have endured a 697-day campaign.

Join me and our timeline in saying goodbye to 2014. I, for one, will miss its desperation for political relevance. See you in 2018. Or—gasp—2017? (Let's not kid ourselves—Trump's "concession" speech will be a formal announcement of his 2020 candidacy, and we will enter a new era of American civilization; 2016 A.D. will become 2016 Always Campaigning, which, let's face it, will be a more honest, straightforward way to describe the life of the modern politician.)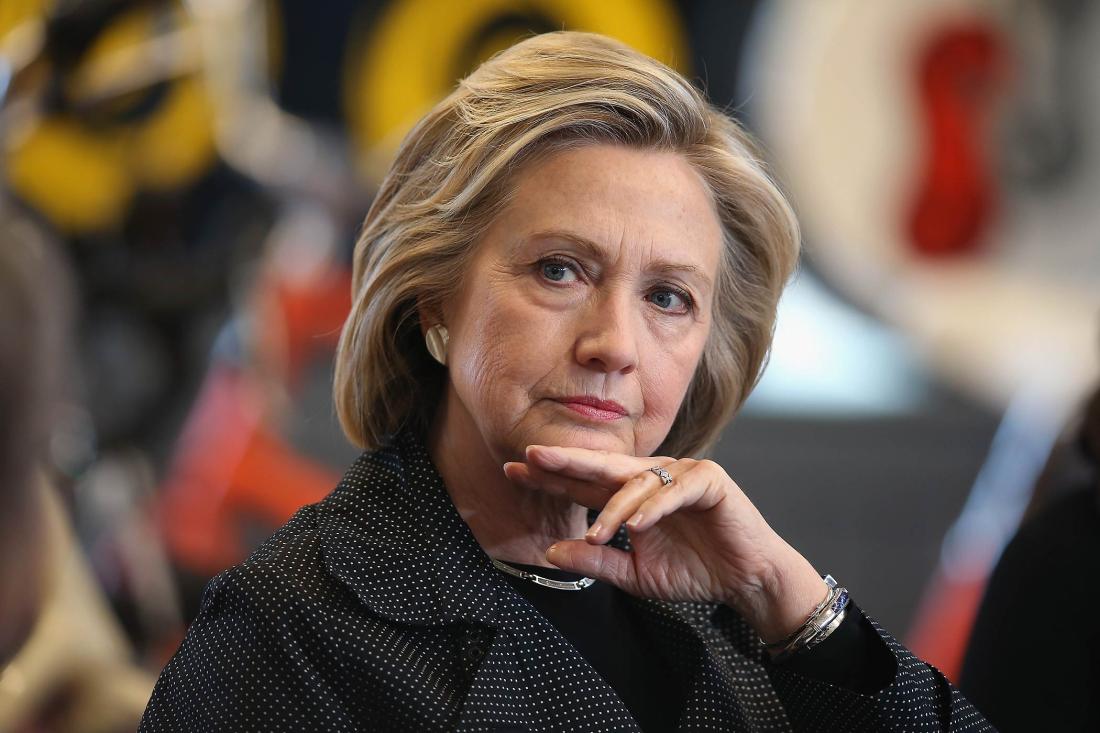 January 7th 2015: "7 Reasons Hillary Clinton Should Announce She's Running for President Right Now" by Gregory Krieg for Policy.Mic. New year, same desperation to commence an election cycle that every single American will be sick of well before Election Day. Krieg's eighth reason—a looping Vine of Third Eye Blind's "Semi-Charmed Life," specifically the whiny "I want something else / to get me through this/ ...life"—was cut to preserve the Levi's ad at the top.

Note the "Now." Note that "now" is 672 days from Election Day. One year, ten months, two days. The Charlie Hebdo attacks would occur later this day in Paris, so please, timeline: let's take January and February off from this electoral charade, shall we? Let's all come back with perspective. All of us. Okay? Promise?

March 8th, 2015: "Time for Hillary Clinton to Crank Up Her Campaign Now" says The Daily Beast. We are still "now"-ing in March, and perhaps with justification. In 2008, then-Senator Obama had announced by now. He ran a 633-day campaign, though it's worth noting the foalish nature of the internet at this time. In 2008, I received a campaign text on my flip phone that Joe Biden would be the VP. Time moved more slowly in 2008. The second hand was tied to my Gateway Desktop. Comparisons are unwise.

March 11th, 2015: "Democrats Urge Clinton to Launch Campaign" writes Gabriel Debenedetti in a newser for Politico. Here we are, three days further into March, and there still is no announcement. Fidgeting has ensued, and not just the writerly kind. It would seem content scribes are not the only Americans desperate for an announcement.

Consider the Democrat. He is fearful. What will happen to him if Hillary delays the advent of her campaign? What will happen to his own seat? What will happen to the Party? Who will run? Why...no, surely not me, says the Democrat to the reporter whom he summoned to a diner with the promise of a juicy rumor. Why are you looking at me as though I'm the one who should run if Hillary keeps delaying? What's that? You say I winked? Well, if I did wink, tell me: wasn't it a very presidential wink? But no, not I. Surely not. Surely Hillary will run. I urge her. That's the line. Print it.

March 20th, 2015: "Why Hillary Needs to Announce Now" by Ben White of CNBC. The "Now" Trifecta has been hit. We must be close.

April 13th, 2015: "NewsMax Panel: Hillary Announcement Video 'Lame,' 'Said Nothing.'" And we're off.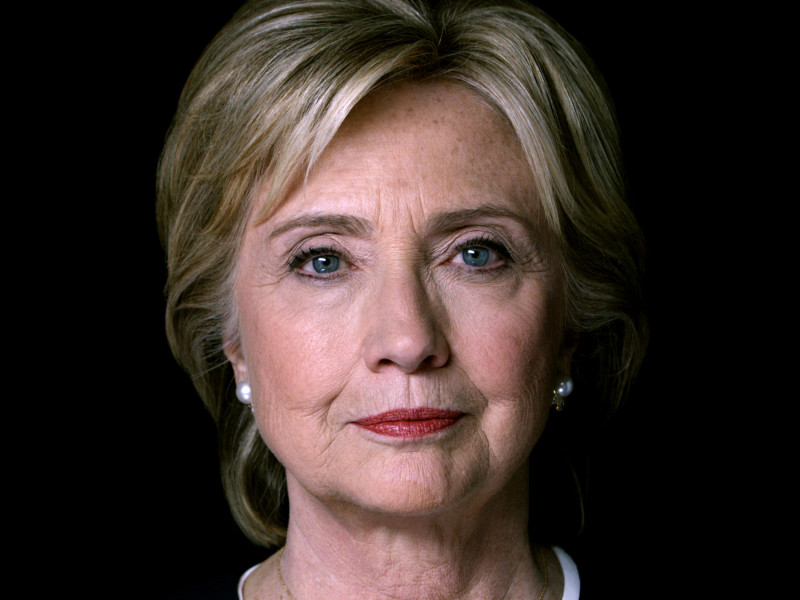 n general, campaigning is a net positive. Vetting is necessary. Trump will not quit this time around—he may even win—but if the white nationalist party that rises in his wake produces a similar candidate with similar scandals, and if this person does in fact have the humility or legal obligation to drop out near Election Day, the nation may be faced with a disastrous scenario quite opposite the above timeline, i.e. a remarkably, problematically short campaign.

So, yes: our current frustrated fatigue is (probably?) preferable to a manic, accelerated cycle. I guess. Maybe. Who knows. I'm not here to project forward. I'm not here to suss out the many ways in which the "media" "needs" "long" "elections."

I'm here for myself. This time around I'm a lost cause, but next time? Next election? I need to avoid those articles begging for the cycle to commence. If I encounter such an article, I need to say no, you're wrong, I don't care that you're an insider, you're wrong wrong wrong, you are, go away, no one wants this now, not a soul. My name is Patrick, and I'm a recent Political Addict, and I'm here to share a story:

I was once told it was important to get a ground staff up and running. I was told it's important to raise money. I was told that the voters are out there, and that you gotta meet them, and this voice: the voice that says all this is so creamy and nougatty. You want to give in. You want the campaign to start, like, now. ASAP. The days feel too empty, and this voice: it's so good. It is the voice of the metallic slot-machine forearm, its small streak of white casino light like a toothpick in its grinning craw. You want to grab it. You want to play. You want all of it, all eight hundred days of a campaign if that's what they're suggesting, every last hour, even if it kills you. And the voice: the voice says it won't hurt. It says: you're bored, aren't you? There's so much time to kill at work. You know I'm right, it says.

And I'm telling you out there: you've got to say "no." You've got to say "no" next time. Don't tell yourself you're interested in the fate of the country. You'd volunteer somewhere if that were the case. You'd do more than pet your phone if that were the case. The voice knows what you're interested in. It knows you cold. Don't try to argue with it. That's just what it craves: an argument. All you need is "no." You've got to say "no" next time. You've got to stand your ground when this faceless voice of addiction, this ghostly grey mist lingering over "BREAKING" and betting markets and two-year-early polls floats toward you, parts its lips, and whispers: "Why wait?"

---

Patrick McGinty's fiction has appeared, most recently, in ZYZZYVA and The Portland Review. In September he wrote about lines that stuck with him from his summer reading.