Bracketology
Mahler Time
Television Replaced Attention to Music in Critic's Youth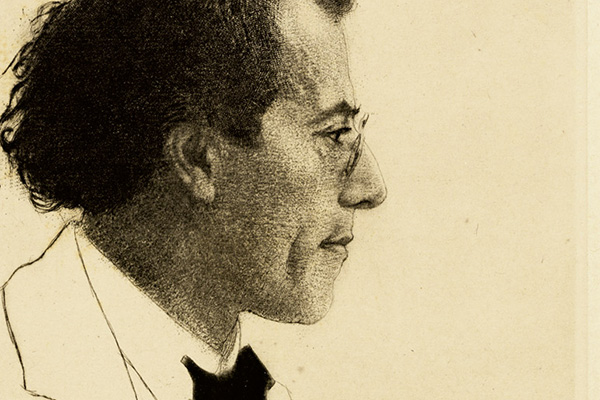 Gustav Mahler, in a drawing by Emil Orlik. His compositions did not earn acclaim until long after his death.

Part 1 | Part 2 | Part 3 | Part 4

By Matthew Kauffman Smith

hen I worked in college radio, our campus station broadcast classical music during the day, and only from 10 p.m. until 2 a.m. were the students allowed to produce their own radio shows. Instead of being able to play bands they knew how to pronounce, during daytime hours student volunteer DJs would butcher the names of composers like Shostakovich, Sibelius, and Tchaikovsky. On most occasions, the student DJs could choose what they played. In the morning, we had to play shorter pieces from the Baroque and Classical periods. In the evenings, we could play most anything post-1820. I worked a few weekend and summer shifts and quickly learned that if I had homework to do—or wanted to watch TV in the studio—I could put on a symphony by composer Gustav Mahler. Not only was Mahler easy to pronounce, the Mahler symphonies all lasted over an hour, and the station manager and I would sometimes play Strat-o-Matic baseball during a Mahler marathon. Gustav Mahler enabled us to forget about the rigors of classical music radio without the distraction of classical music. Or radio for that matter.[Ed. note: No idea what those last two sentences mean. Will leave them as written, a complete mystery.]

In this installment, I'm happy to report that the Propeller firewall has been re-secured and Donnie Brackets inexplicably stopped tweeting. In other words, without distractions, we're able to put on a Mahler symphony, focus on Album Bracketology, and not worry about the riff raff. On this year, in the 110th anniversary year of Symphony No. 8 in E Flat Major, we celebrate Gustav Mahler (or Uncle Gus as we call him in the Propeller conference room during our regular morning briefings).

Today, we move further from 220 albums down to the Elite 8, which is a long haul (much like Mahler's 8th symphony, which stretches to almost 90 minutes.) Since we must cover the winners bracket rounds 5 and 6, and losers brackets 7 through 11, we will focus on the results, instead of the in-depth analysis our editors have come to expect from Album Bracketology.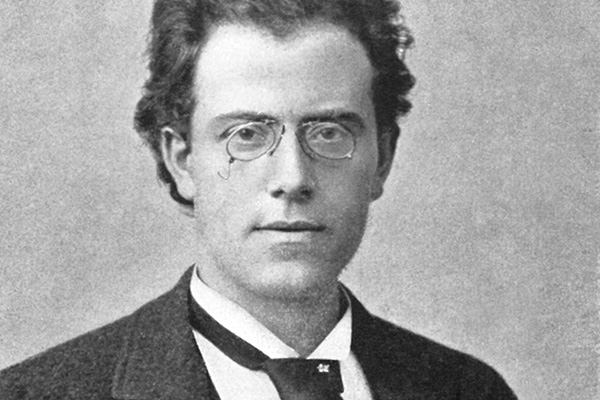 Mahler's 8th Symphony "stretches to almost ninety minutes," in the words of a perceptive music critic.

We move directly to the action, as the losers bracket round 7 concludes with the 8 eliminated bands making up numbers 25-32.

32. Ryley Walker, Golden Sings That Have Been Sung
31. Japanese Breakfast, Psychopomp
30. Mudcrutch, 2
29. Rihanna, Anti
28. Frightened Rabbit, Painting of a Panic Attack
27. Tacocat, Lost Time

Instant analysis: In another eclectic list, jazz-infused folk guitarist Ryley Walker joins dreamy indie pop from Japanese Breakfast, and the Tom Petty-led Mudcrutch. More than 45 years after the band formed—and lots o' Tom Petty and the Heartbreaker albums later—the second Mudcrutch album stands as a solid addition to Petty's full cannon. And no, I don't mean canon. I mean that Petty has a cannon full of albums, an arsenal of songs.

Every year, I'm surprised by a genre that captures my attention like it hasn't before. One year, it was electronic music. A couple of years ago, it was female country singers. This year, it's No. 1-selling female pop R & B artists, such as Beyoncé, Solange, and Rihanna. All three released their best works, and all three albums were highly personal. I had only planned to listen to the Rihanna album three times but I kept renewing it in my heavy rotation. I had Rihanna's music on the brain a lot more than I ever thought I would—or ever wanted to. Yep, Rihanna beat Bowie, Leonard Cohen, and Radiohead. And even Diarrhea Planet.

Sorrow-wallowing Scotsmen Frightened Rabbit returned with another strong album but we stop now to salute Seattle pop-punk band Tacocat, the only band in this year's countdown that has a palindrome for a name:



To round out the losers bracket, Terrace Martin's jazzy and soulful Velvet Portraits defied genres, even though it was nominated for a Best R & B album Grammy Award. And then we say goodbye to the dream of Solange meeting sister Beyoncé in the finals for the Album Bracketology Cup.

26. Terrace Martin, Velvet Portraits
25. Solange, A Seat at the Table

I'm not sure which is more impressive, Solange's album, or her ability to sing and dance while attached to two other people:



We pause for a look at the Propeller mailbag.

Dear Bracket Swine,
Did you know you can't spell Matthew Kauffman Smith without the letters w,t,f?
Respectfully up yours,
Leo Cardennoh, Athens, AL.

Thanks for reading, as always! I don't quite get it, other than it would spell Mahe Kauman Smih. But good observation?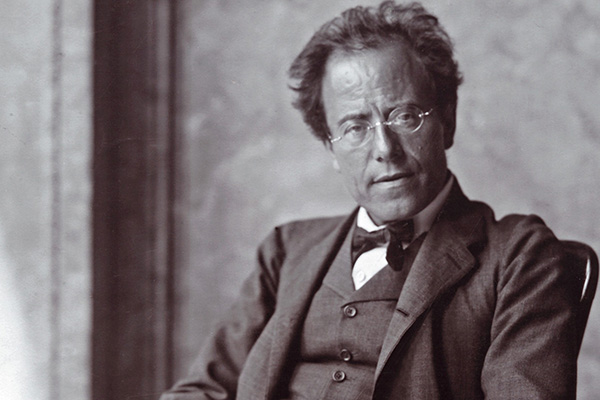 Mahler struggled against anti-Semitism during his lifetime. Later, American college deejays would play his music primarily so they could watch television. Some of these deejays later became music critics.

We move on to the completion of winners bracket round 5, which means the Elite Eight in the winners bracket is set, with Beyoncé, Chance the Rapper, Drive-By Truckers, the I Don't Cares, Michael Kiwanuka, Parquet Courts, Sturgill Simpson and Wussy. It also means the losers from that round move on to losers round 8. And after that round, eight more albums drop out of the active countdown and into 2016 Album Bracketology immortality, making up numbers 17-24.

24. Pinegrove, Cardinal
23. Aurora, All My Demons Greeting Me as a Friend
22. Aesop Rock, The Impossible Kid
21. A Tribe Called Quest, We Got It from Here … Thank you 4 Your Service

Instant analysis: After the Propeller photo editor sabotaged the last installment of Album Bracketology with his love of Leonard Cohen and David Bowie, I'd like to point out that one late great did exceed expectations last year. R.I.P. Phife Dawg, who contributed to A Tribe Called Quest's album before his death a little more than a year ago. A Tribe Called Quest achieved its first No. 1 album, and Phife Dawg's surviving band mates made a fitting tribute on Saturday Night Live in November.



20. M. Ward, More Rain
19. Santigold, 99c
18. Deep Sea Diver, Secrets
17. The Head and the Heart, Signs of Light

Instant analysis: Numbers 21-24 featured artists that never charted on Album Bracketology before, but the next four eliminated artists have all been in the top albums before. The Head and the Heart finished as runner-up in 2011 but didn't sniff the top albums in 2013 with its sophomore release. The Seattle band rallied back to the Album Bracketology elite this year, but finish 17th with the top album from those eliminated in losers bracket round 9. Portland band Deep Sea Diver, which finished 18th, earns the honor of having its video played, however:



Meanwhile, in the losers bracket, Dr. Dog's dream to become the first repeat champion in the 8-year history of Album Bracketology is alive and well. In fact, with two albums guaranteed in the Sweet 16, Dr. Dog carries a 12.5 percent chance to win the 2016 Album Bracketology Cup. That's even better odds than South Carolina had of reaching the Sweet Sixteen, and the Gamecocks advanced all the way to the Final Four. Will Dr. Dog break through? Will Brackileaks? Will Beyoncé avenge sister Solange's elimination by emerging victorious? The answers to these questions—and more—will appear in the next installment of Album Bracketology.

WE ARE BRACKILEAKS: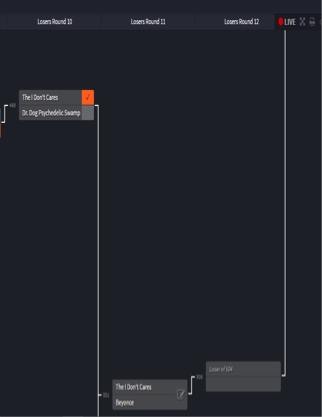 OK, so I guess, we'll just continue now with an extra-large serving of Album Bracketology, something that is requested a lot at Propeller. As always, click here: http://challonge.com/propellermagalbumbracketology2016 for the latest updates. I'm going to scoop Brackileaks by revealing that two-time runner-up Kishi Bashi finishes 14th, which still leaves him with three top 15 albums in the last 6 years, and places him firmly in the top 10 artists of the decade so far.

16. The Goon Sax, Up to Anything
15. Kate Tempest, Let Them Eat Chaos
14. Kishi Bashi, Sonderlust
13. Anderson.Paak, Malibu

Instant analysis: In losers bracket round 10, Australian teenage Slackers the Goon Sax would have the highest position for a debut album, if not for Anderson.Paak. Technically the I Don't Cares released its first album, but considering the band is made up of Juliana Hatfield and Paul Westerberg, who have combined for more than 20 albums in various incarnations, they can hardly qualify as newcomers. Chance the Rapper, despite nabbing the Grammy for Best New Artist, previously released a mix tape and an album last year with Donnie Trumpet and the Social Experiment, which placed fifth in last year's Album Bracketology. We'll discuss whether Sing Street qualifies as a debut band in the next installment, but for now, we'll focus on Paak, who can rock, rap, and croon, making his album Malibu one of the most eclectic releases last year.



As Brackileaks already reported, Dr. Dog has been eliminated.

12. Parquet Courts, Human Performance
11. Dr. Dog, Psychedelic Swamp
10. Lydia Loveless, Real
9. Wussy, Forever Sounds

Instant Analysis: I reported after losers bracket round 9 that Dr. Dog had a 12.5 percent chance of becoming the first repeat champion in the history of Album Bracketology. Well, that fact stands true still, as the Philly psychede-lofi (a brand-new genre of psychedelic low fidelity music just now created by Propeller) rockers still have a 1-in-8 chance to win again with its remaining album Abandoned Mansion. Elsewhere, Parquet Courts added its fourth charting album in a three-year span, alt-country badass Lydia Loveless and underappreciated veteran rockers Wussy all finish in the top dozen. Wussy:



We are down to the Final Four in the winners bracket—Chance the Rapper, Drive-By Truckers, Michael Kiwanuka, and Sturgill Simpson—as well as the four remaining artists in the losers bracket: Dr. Dog, the soundtrack from Sing Street, Beyoncé, and the I Don't Cares. Gustav Mahler—the ambling Austrian, as some have called him—would be proud of the variety from the final 8 artists. If he were still alive today and subscribing to the Album Bracketology feed, he would undoubtedly compare the eight finalists to his 8th symphony: unique, sprawling, unparalleled. Uncle Gus would also inform you that in the next installment, we will crown a new champion. Or will we? Only we (and maybe Brackileaks) know.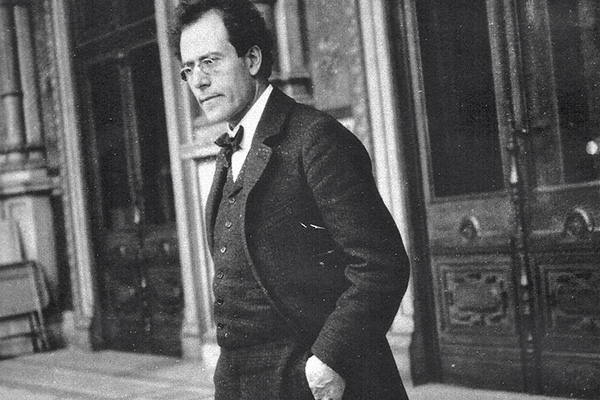 Mahler's music is consistently recorded, but none of the new recordings appear in this year's Album Bracketology tournament. A band called Wussy has finished in ninth place.
---

Matthew Kauffman Smith has written Album Bracketology before.