Music
2016 Album Bracketology
Confusing Music Tournament Returns With Enhanced, Expanded Confusion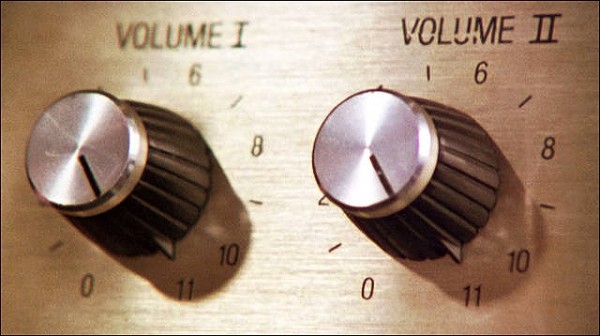 Part One: Expanded Confusion
Part Two: Cute Metal
Part Three: Live Look-Ins
Part Four: Empty Head
Part Five: Lots of Colons
Part Six: Champion Determined

By Matthew Kauffman Smith

veryone has a little bit of Nigel Tufnel somewhere in his or her soul, toes, elbows—a tiny Nigel who wants us to believe that there could always be more; no, that there should be more. When we want to stop at ten, Nigel tells us to turn it up to eleven.



Five years ago, the NCAA decided a sixty-four-team tournament wasn't big enough to crown a men's basketball champion, so they expanded the tournament to sixty-eight teams by having a "First Four": eight teams that play to get into the field of sixty-four. On top of that, the selection committee chose Virginia Commonwealth University to play in the First Four as an eleven-seed, though the Rams' resume was suspect. VCU rewarded the committee by making it to the Final Four, becoming the first team to win five games to get to the Final Four instead of the traditional four. Nigel Tufnel awoke in the Rams—VCU went to 11.

Inspired by Nigel and VCU, Album Bracketology expanded its field from 128 teams to 167 this year, and just like the NCAA tournament, sixty-four albums from 2015 had to play in a double-elimination tournament just to decide which twenty-five would make up seeds 104-128 in the final 128-team, double-elimination tournament to decide the undisputed album of 2015 three full months into 2016.

Confused? You're not alone.

Dear Bracketurd: So let me understand something. You are throwing a fake album tournament during the real NCAA basketball tournament of 2016 in order to choose an album of the year for 2015? And there is a sub-tournament of 64 teams, in which there are 25 winners? I don't get it. Xoxo, Mom.

Hi, Ma! Just trust me. Like the main tournament, the sub-tournament is seeded by my personal iTunes play count. If there is a tie in play count, the Bracketology Committee [Ed. note: There is no "Bracketology Committee." There is only the author of this article.] decides a higher seed based on their perception of "likability," an unscientific term that is the basis of this whole Album Bracketology operation. As the tournament proceeds, if there is any question which album should advance, then there is a "listen off" to decide the winner. The winner advances, and the loser either goes to the loser's bracket or is eliminated. Teams eliminated in the same round are given a final ranking by the Committee.

We take this moment to recognize the No. 1 seed in the play-in tournament, known better as the First 64, or as we say at the Propeller offices [Ed. note: The author of this article has never entered the Propeller offices.], The Sub Tournament Before the Tournament that Really Matters (STBTRM, pronounced sa-tuh-BOO-tuh-room). We give to you No. 1, Girlpool:



The full results of the STBTRM are available at Propeller's unpublished zine, Pontoon, but since we don't want to detract too much from the main event, we'll reveal to you that the winner is: FFS, a collaboration between bands Franz Ferdinand and Sparks. They rode the No. 8 seed to victory, winning seven matches without losing.



FFS becomes seed 104 in the main bracket, facing No. 25 Lady Lamb in the first round. For the other twenty-four entrants in the 128-album bracket, just look for seeds 105-128 when the bracket is revealed in an upcoming installment.

Now we're off to the main draw. Last year, controversy erupted when iTunes suffered glitches that caused an increase in play counts all over the world, wreaking havoc on our bracket. This year, the evil play count spell wasn't as rampant but it certainly propelled the top three seeds to their perches. Here are some other storylines to watch:

Repeat champion?: Though this is just the third year that Propeller has published the results of Album Bracketology, the tournament began in 2009. In that time, no artist has repeated as champion. Could this be the year? 2011 champion The Decemberists return with their first album since then, and What a Terrible World, What a Beautiful World, is the No. 1 seed. 2014 champ Jason Isbell is the No. 7 seed this year with his album Something More Than Free.

The rise of the homogametic sex(x): Speaking of firsts, no female has ever been crowned Album Bracketology champion. This year, however, women occupy four of the top six seeds.

Returning gimmicks: Dear recycled bracketologizmo: Are you going to have new material this year, or are readers suspect to the same drivel? Like I said last year, repeat drivel is actually double drivel, but no, I don't plan on repeating material. I mean what could Purdue do that would make me want to mention the Boilermakers again in every installment? On a sad, unrelated note, when I signed my non-guaranteed, non-paying contract with Propeller in the offseason, the terms included the stipulation that I can never again use the phrase "We here at Propeller …" I acquiesced, but I'm not pleased. There is no "I" in Propeller.

The contenders: We will tease numbers 65-69 in a moment, but the full brackets won't be released until the next installment. Here are the top 10 seeds this year:

[Ed. note: Propeller's editorial staff would like at this moment to stress to readers that the musical taste reflected in Album Bracketology in no way represents the musical taste of Propeller magazine. Mr. Kauffman Smith's taste in music tilts heavily in the direction of fingerpicked pseudo-rural lamentation and/or high-whine vocals. Album Bracketology is a series run during Spring Break, while the editorial staff is on vacation. The installments receive little to no oversight beyond alarmed editorial notes sent just before publication. Proceed at your own risk.]

10. Beach Slang
9. Skinny Lister
8. Misterwives
7. Jason Isbell
6. Courtney Barnett
5. Alabama Shakes
4. Grimes
3. Guster
2. Sleater-Kinney
1. The Decemberists

And the winners are…: Every album that wins at least two rounds makes the prestigious top 64. We also include in our final rankings five albums that were high quality but, due to a difficult draw, a lower play count, or bad publicists, were eliminated early in the tournament. This year, those five are:

69. Mynabirds: Lovers Know
68. Hop Along: Painted Shut
67. Girlpool: Before the World Was Big
66. Kacey Musgraves: Pageant Material
65. Rayland Baxter: Imaginary Man

It would be appropriate to show a Rayland Baxter video right now. Instead, here is a picture of him holding a chicken.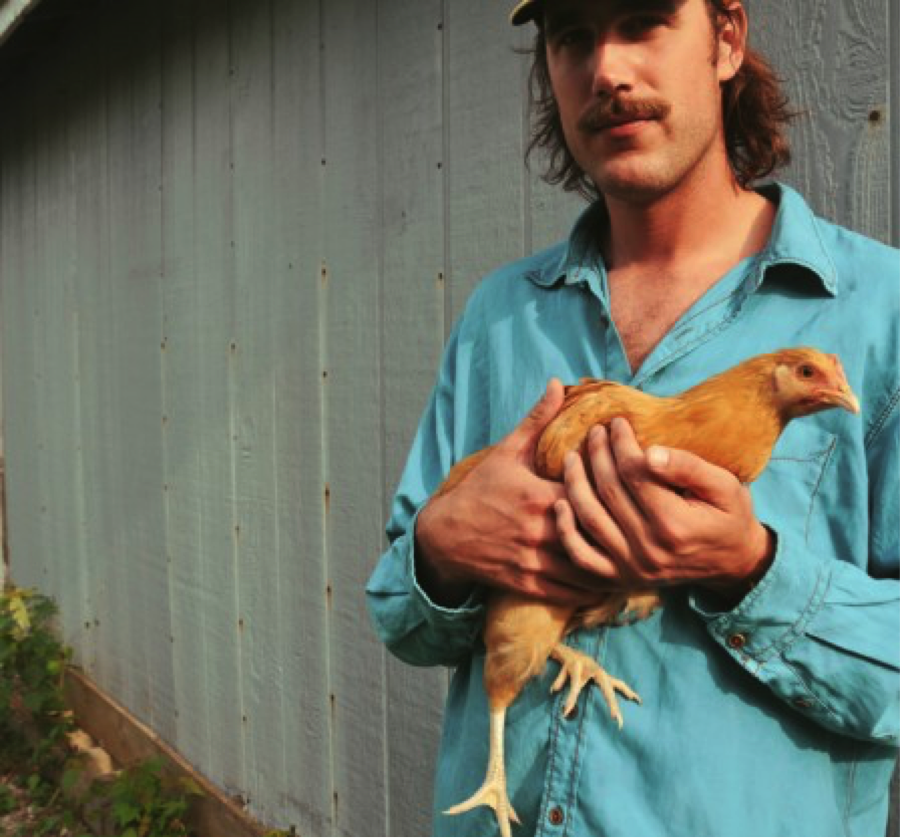 The ball is tipped, and there you are. If you released a great album, then you will go far. I think that's how the song goes. And it goes to 11.



---

Matthew Kauffman Smith has made a convincing case for Weird Al Yankovic's inclusion in the Rock and Roll Hall of Fame.