Aisles
The Awful Thing About Life is This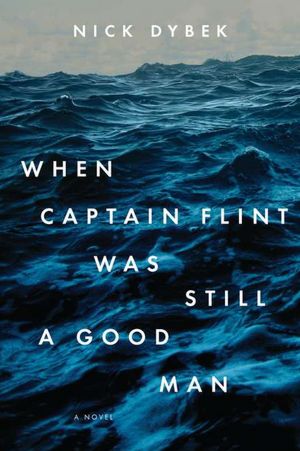 When Captain Flint Was Still a Good Man
by Nick Dybek
Review by Doug Cornett

The awful thing about life is this: everyone has his reasons. —Jean Renoir, Rules of the Game

You can't turn on the Discovery channel these days without seeing brine-bristled crab fishermen heroically braving the frozen north's perils while spewing curse-laden vitriol at their competition. These men stand on deck, stalwart in their defiance of the elements, representing our nation's desire for the perfect union of pioneerism and money hunting. Will one of them catch a flailing line and get yanked overboard? Will tensions between crewmembers erupt into burly chaos on the high seas? We watch and hope not necessarily for a death, but for the imminent danger of one. A maiming, at the very least, is good television.

Though Nick Dybek's debut novel, When Captain Flint Was Still a Good Man, hinges upon the treacherous business of Alaskan crab fishing, the focus is not on those who embark upon the sea, but on those left behind. The novel inhabits the smaller nooks of uncertainty and isolation that the fishing life carves out for the wives and sons of Loyalty Island, Washington, where our young narrator, Cal, is one of those left behind souls; he goes through the motions of his fourteen-year-old life, sneaking cigarettes, eying girls, and awkwardly negotiating the passage from childhood to whatever comes after. "Until the summer I turned fourteen," an older Cal muses, "Loyalty Island never changed."

That summer, though, John Gaunt, the owner of the fishing company that sustains Loyalty Island, dies unexpectedly of kidney failure. The company is handed down to his outsider son, Richard, whom Cal perceives as a "sudden, dark shape" disappearing and reappearing sporadically in town. "There was something feminine about him," Cal says of Richard, "his willowy posture, the way he held his hands as if he were about to play piano." With the fate of the town that never embraced him in his control, Richard enjoys the newfound power he wields, dangling the citizens' destiny above them, both god-like and childish. At the same time, Cal's mother, a lover of foreign film and jazz, finally acknowledges the irreconcilable differences between herself and her seaward husband (as well as Loyalty Island) and escapes to Santa Cruz. Cal's father is left unable to control his circumstances, and Cal is left straddling allegiances. This limbo, of course, cannot last, and characters are forced to make difficult choices so that their world can continue to exist.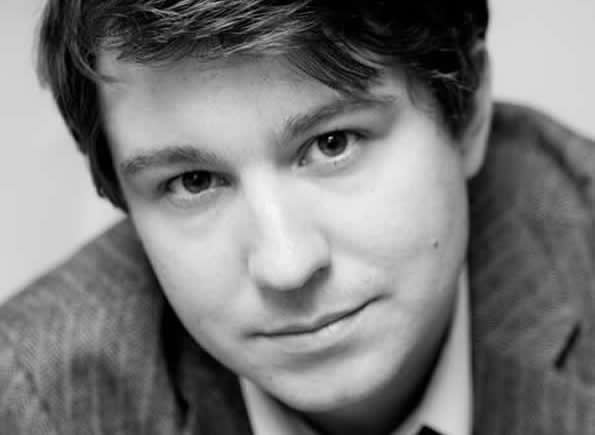 Nick Dybek.

Amid the intrigue of murder and infidelity, Dybek writes convincingly about the ever-complicated relationship between fathers and sons. Both Cal and Richard wrestle with the frustration of miscommunication, but they also long to connect with their fathers. To Cal, Alaska is not so much a location on a map but an impossibly distant reality, one he cannot comprehend, but which still looms hazily in his own future. He wonders if he will have the courage to follow in his old man's footsteps and enter the profession, or if such a lifestyle would even suit him. His conceptions of the place are purely romantic, images culled from childhood adventure novels and hyperbolic stories he has overheard. His father's world outside Loyalty Island is utterly unknowable for Cal, and conversely, his world of discovering records by The Clash and incessantly watching Indiana Jones and the Temple of Doom must be unknowable to his father. Dybek seems to suggest that though there might be no bridging the gap between a father and a son, we still try, and we still make choices that attempt to shorten that distance.

Miles Davis famously advised the aspiring jazz musician: "You have to know 400 notes that you can play, then pick the right four." Dybek knows all four hundred of those notes, and his characters are capable of pausing and absorbing the minutia of the world around them. An older Cal remembers the malaise of autumn on Loyalty Island: "The weather stayed bad. The mountains tore strips from passing clouds. The rain stained the windows and soaked the color from the trees. It was, by then, the vicious stretch of November when the sea wound itself around Loyalty Island like a gray snake, squeezing." Cal personifies nature so that he can comprehend it, and to him, the natural world is remorseless—it widows and alienates. These few details Dybek gives hint at the many details he leaves out. What impresses is not just the vision of this debut novelist, but the discipline, as Miles Davis urged, to use it sparingly.

The novel's perspective remains unwaveringly with Cal; we know why he makes the choices he does, but we can only guess at anyone else's motivations. The men upon whom the town's economy relies are mostly seen through a blurred filter, a table full of rounded shoulders and coffee-sipping beards, or static-shrunk voices weakly coming through telephone receivers. Though Dybek does humanize a select few of these fishermen, the rest serve as a reminder of the tenuousness of the town's survival: if the men fail to catch fish, their town cannot hold itself together. Upon this dependency the central conflict blooms.

When Captain Flint Was Still a Good Man does not romanticize the lives of crab fishermen. It does not conjure images of mighty vessels plowing through seas of ice. Dybek delivers plenty of tension and suspense, however, with far more humanity than any reality TV show. Dybek is already too talented a writer to rely on pathos and sensationalism to create mood; his tragedies perform their secret ministries slowly, revealing heartbreaks both exquisite and familiar.

---

Doug Cornett is a writer and teacher. His work has most recently appeared in Superstition Review and Stymie Magazine.