Mostly Novels
THE WORLD ACCORDING TO GARP
by JOHN IRVING, 1978
By Emily Burns Morgan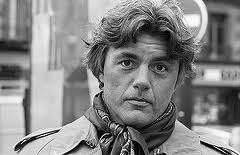 I met John Irving in college when he came to visit as part of my school's reading series. About a week before the event, I received an invitation to a small group discussion with the author who, at that time, I had never read. To prepare, I hurried my way through the first Irving novel I could get my hands on—The Ciderhouse Rules—and was making good progress until vivid dreams in which I was forced to get abortions (these play a major role in the book) stopped my reading. So when the day came, and I sat with our group in a small, pretty room on the top floor of the English department, its generous windows overlooking the "foothills of the Adirondacks" as the brochures say, I kept my eyes down and listened, rather than looked, at the grey-haired white man (who did not look entirely unlike a wrestling coach, his protagonist's secondary profession in The World According to Garp) as he spoke about writing. This was maybe ten years ago, and all I remember about it is my dream, the look of the room, and one thing the writer said, which was this: Irving told us that before he started making money from writing, he taught high school English. At this time he would get up early every morning and write for an hour or so before school. He said he was bitter at having to put down his work and go to school, since after an hour he felt like he was just getting warmed up, and that if it weren't for the stupid fact of having to make money, he could write all day long. When he finally made enough money from writing to be able to quite teaching, however, he found that he was wrong about this. With the whole day available to him, at first he could still only write for an hour or so. It took him years, he said, to work up to writing most of the day. When I heard that, I remember feeling relieved, because I was working on a book myself, and found that I could not focus much longer than an hour or two, either. I was not yet familiar with the bitterness that comes from working full time at a job you don't care about, and writing in spare hours, but I knew all about the difficulty of writing on its own. As time has passed and I have inevitably become more familiar with both feelings, I've thought often of Irving's confession, and am grateful to him for sharing it with that group of young writers in which I was lucky enough to count myself.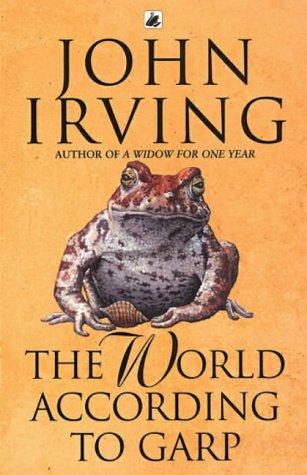 All of this is relevant because The World According to Garp, the next of Irving's books that I've read—and which I've just finished—is, if not primarily then at least substantially, about writing. Both the main character, T.S. Garp, and his mother, Jenny Fields, are writers: a novelist and a memoirist, respectively. And while the book is about much else besides—feminism, sex, marriage, infidelity, parenthood, and death, to name a few—it was the focus on writing that I found most enjoyable. I like that for Garp, being a writer is neither romantic nor tragic. Irving makes being a novelist seem like any other job: sometimes difficult, sometimes rewarding, often stupid. I like that Garp writes good books and bad books, and that he makes money from some (not necessarily good ones) but not others (possibly the better ones). Most of all, I like that Garp is not only a writer, and that he is not a caricature of what a writer is supposed to be like. Yes, he is often consumed by anxiety (mostly about the safety of his children), but he doesn't fall into depression or drown his sorrows in drink and tobacco. Instead, he runs, wrestles, plays with his kids, and cooks. You can be a novelist and live a healthy, full life, too? I should have read this when I was twenty, instead of that damned Ciderhouse.
But amongst all of this fun stuff about writing and the business of writing (there are wonderfully true, if depressing, insights about publishing from Garp's editor), there are also some problems with the book. I love that Irving takes on themes of feminism and sexuality, but sometimes his tactics are so blunt, so matter-of-fact that they can be off-puttingly vulgar (for just one example, a tediously long explanation of the term "wet, split beaver," presumably for the purpose of later tragicomedy). It's great that Irving showcases, rather than veils, the flaws of men and of a patriarchal society, but sometimes this takes the form of over-explaining the counterculture he inserts here. For example, one of the main characters is Roberta Muldoon, formerly Robert who, we are told ad naseum, once played football for the Philadelphia Eagles. We are reminded of this fact at every turn, to the point that I wanted to huff at Mr. Irving: I get it—a pro football player became a woman! Okay! I guess this is where you have to remember that the book came out in 1978; without that in mind, Irving could seem like a well-meaning if out-of-touch old white guy (especially if you live in New York in 2013). If you consider the time period, though, perhaps we can forgive him for some heavy-handedness about a tranny.
But then there is the scene at the middle of the book, around which the rest of it hinges. In this scene Garp's wife, Helen, is saying goodbye to her young lover in his car in her driveway. When Garp and his children return suddenly, driving too quickly in an ice storm, a horrible car accident occurs that mutilates several of the characters and kills one. Something has been bothering me about this scene. I think it's that to me it doesn't feel as "true" as the rest of the book. The death is sad, but it's believable (Irving has laid the groundwork carefully). What's less believable is the mutilation of the young lover's penis. Does this have to happen for the sake of feminism? He doesn't really seem to "deserve" it, and he can't be said to have chosen it, the way many women in the book have chosen to cut out their tongues in solidarity with a young woman who was raped and had hers cut out. Then again, he's not the only one mutilated in the accident, and he's not the only one to lose something precious. I don't know the answer, but it did annoy me that this unimportant character should prove so important, and should have to suffer so much for a relatively meaningless indiscretion.
On the other hand, annoying as it is, perhaps that meaninglessness does fit in here, because one of the best qualities of the book is its sense of trueness, and unfortunately in real life it does happen that meaningless and trivial things can and often do impact our lives forever. We can have the best intentions and still suffer terrible consequences, which this book shows over and over again. The world is a dangerous place and we do not have the power to alter that fact. Nonetheless, for all its anxiety and death, The World According to Garp holds at its core a positive view of life. It (life) is stupid and messy and dangerous, but it's also funny, and tender, and sweet, and full of opportunities to love and be loved. "Why did people insist that if you were 'comic' you couldn't also be 'serious'?" Garp asks, after receiving a negative letter about one of his books. "Garp felt most people confused being profound with being sober, being earnest with being deep." Yup, Irving seems to agree, and I do, too: bad things happen and we're all going to die, but amidst the horror, a lot of what happens in this life is pretty damn funny, so we might as well laugh.

---

Emily Burns Morgan is a writer, editor, and professor in Brooklyn. Her work has appeared in
The Raleigh Review, Willamette Week,
and
Martha Stewart Living,
among other publications.