The Conventionalist
Rachel Kushner's Brilliant Connections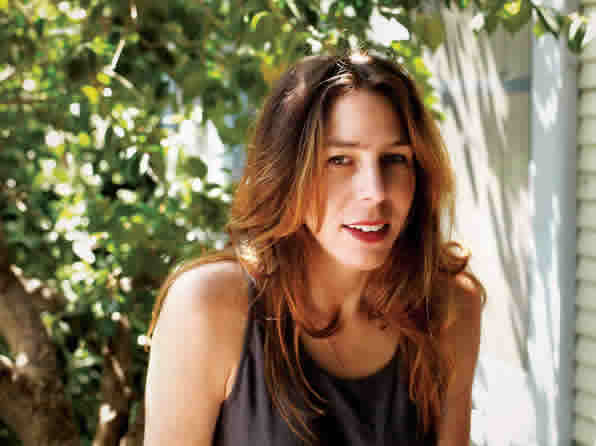 Rachel Kushner "answers Wood's plea for silent reflection in the contemporary novel." (Photo by Lucy Raven)

By Patrick McGinty

genre is hardening."

So says James Wood at the outset of his famous review of Zadie Smith's novel White Teeth, published in The New Republic in August of 2001. The genre Wood speaks of is soon coined in the review: "hysterical realism." Smith, he argues, is working in the recent tradition of books such as Rushdie's The Ground Beneath Her Feet, Pynchon's Mason & Dixon, DeLillo's Underworld, and Wallace's Infinite Jest, contemporary works wherein the "novel is a perpetual-motion machine that appears to have been embarrassed into velocity. It seems to want to abolish stillness, as if ashamed of silence." That "stories and sub-stories sprout on every page" is not inherently problematic, but this technique has a dangerous side-effect: "it is the relatedness of these stories that their writers seem most to cherish."

Wood is kind enough to fabricate an example of how an "excess of storytelling" can result in a lack of character depth:

If, say, a character is introduced in London, call him Toby Awknotuby (that is, "To be or not to be" — ha!) then we will be swiftly told that he has a twin in Delhi (called Boyt, which is an anagram of Toby, of course), who, like Toby, has the same very curious genital deformation, and that their mother belongs to a religious cult based, oddly enough, in the Orkney Islands, and that their father (who was born at the exact second that the bomb was dropped on Hiroshima) has been a Hell's Angel for the last thirteen years (but a very curious Hell's Angels group it is, devoted only to the fanatical study of late Wordsworth), and that Toby's mad left-wing aunt was curiously struck dumb when Mrs. Thatcher was elected prime minister in 1979 and has not spoken a word since. And all this, over many pages, before poor Toby Awknotuby has done a thing, or thought a thought!

Regardless of how his tone strikes you, James Wood does not make thin arguments. He quotes often and at length, detailing in great detail (his favorite word is detail) what excites and frustrates him about White Teeth. It is innovative but with too much spectacle. Characters "change opinions" and "change countries" rapidly without development, transforming to and from urban rappers, fundamentalist terrorists, and animal-rights freaks, floating through societal niches as though "the novel were deciding at these moments whether to cast depths on its shallows, and deciding against."

Much of what I've quoted thus far I could've done roughly from memory—it's usually Wood's harshest quotes that calcify and circulate (see: hysterical realism). Yet in revisiting the piece recently, I was reminded of the generosity and respect Wood often shows Smith and her novel. I shouldn't have been surprised. Many would disagree, but Wood has aways struck me as a critic driven less by agenda than genuine curiosity. The core of his essay seems to be: Zadie Smith is trying something, and while everyone will get that I'm not wild about it, I am able to recognize and appreciate the energy and invention in these sentences. And now that I think about it, the novel does seem to be headed in a certain direction, doesn't it? The question is: which direction? It's hard for Wood to say, exactly. He quotes Smith herself at length:

"Zadie Smith has said, in an interview, that her concern is with 'ideas and themes that I can tie together—problem-solving from other places and worlds.' It is not the writer's job, she says, 'to tell us how somebody felt about something, it's to tell us how the world works.' Citing David Foster Wallace and Dave Eggers, she comments: 'these are guys who know a great deal about the world. They understand macro-microeconomics, the way the Internet works, math, philosophy, but...they're still people who know something about the street, about family, love, sex, whatever. That is an incredibly fruitful combination. If you can get the balance right. And I don't think any of us have quite yet, but hopefully one of us will.'"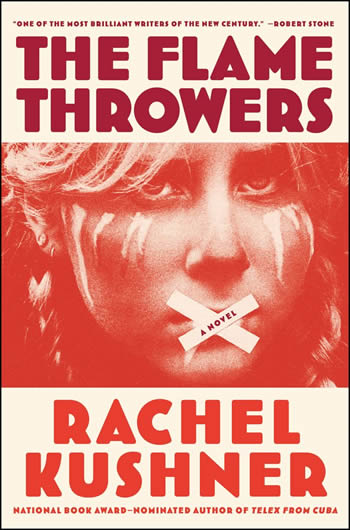 achel Kushner has found the fruitful combination, and then some. Her new novel, The Flamethrowers, is one of the best books of 2013, April-thru-December be damned. Motorcycles are involved. As are famous riots in Italy, and New York's 1977 blackout. Speed records are broken in Nevada. Snobby NYC art-scene parties are endured. There are scenes in Milan all across the 20th Century, of capitalism at its cruelest in Brazil, and secret get-aways over Mont Blanc. On paper, this is Wood's "hysterical" early oughts' plot. On paper, it feels busy.

It isn't. It is lonely and vulnerable, recognizable to anyone who has set foot in extraordinary places and been disappointed to find themselves still positively ordinary. Reno, nicknamed for her hometown, comes "from reckless, unsentimental people." A few pages in, we see that her love of art and racing is not a hysterical combination:

When I was little, skiing in the Sierras, I felt that I was drawing on the mountain's face, making big sweeping graceful lines...Later, when drawing became a habit, a way of being, of marking time, I always thought of skiing. When I began ski racing, slalom and giant slalom, it was as if I were tracing likes that were already drawn, and the technical challenge that shadowed the primary one, to finish with a competitive time, was to stay perfectly in the lines, to stay early through the gates, to leave no trace, because the harder you set your skis' metal edges, the bigger wedge of evidence you left, the more you slowed down. You wanted no snow spraying out behind you. You wanted to be traceless...Ski racing was drawing in time, I said to Sandro. I finally had someone listening who wanted to understand: the two things I loved were drawing and speed, and in skiing I had combined them. It was drawing in order to win.

These are not hasty connections between art and racing. They aren't quick anecdotes to propel the plot. These are deep-seated character traits that fuel the book and its protagonist across its many settings. Amidst all the fakers and poseurs and dinner parties in the '70s SoHo art scene, Reno tries to maintain the belief that "making art was really about the problem of the soul, of losing it. It was a technique for inhabiting the world. For not dissolving into it." She shares this conviction (as she shares the block quote above) with her beau Sandro Valera, an older artist from Italy whose family owns the Valera racing and tire empire. The Valera family accounts for much of the novel's hopscotch through time. We follow Sandro's father as a young man in 1917 Milan, as a tire magnate searching for rubber and labor in Brazil, then watch as his sons Sandro and Roberto achieve stature in the art and business worlds, respectively. While the Valera family provides Reno with connections to galleries, racing teams, lofts, and comically dreadful art parties, their storylines allow Kushner to race around an early 20th century Milan, literally and figuratively:

Wires criss-crossed in the sky like a great ventilator through which the city exhaled its polluted breath. The explosions and smoke from automobiles and motorcycles was a war fought on his nerves. The electric lights burn holes in his vision. Most depressing were the rush hour masses, darting like rats down numbered trackways, clutching sacks that contained mass-produced snacks they would eat without pleasure as they were conveyed to their outer-rung apartment blocks.

A few pages later, we're back in '70s Manhattan:

I had been in New York two weeks, and the city to me seemed strange and wondrous and lonely. The summer air was damp and hot. It was late afternoon. The overcrowded sidewalk, with young girls standing along Union Square in shorts and halters the size of popped balloons, electronic stores with salsa blaring, the Papaya King and its mangoes and bananas piled up in the window, all made Fourteenth Street feel like a main thoroughfare of a tropical city, someplace in the Caribbean, or South America, though I had never been to the Caribbean or South America, and I'm not sure where I saw palm fronds. Once it became familiar, Fourteenth Street never looked that way again.

The Flamethrowers constantly directs you toward exciting locales—1917 Milan and then Union Square in 1977, racing in the salt flats of Nevada and then off to lavish Italian villas—yet the settings are never what they seem. There's pollution. The allure fades. Hosts aren't hospitable. Reno is always on the outside looking in, hanging out alone at pizza joints in New York next to "self-styled" discussers of art:

None of them asked if I needed friends. Which was something people would never ask. I ate my pizza and went to lie in bed with all the windows wide open. The trucks rumbling down Kenmare, the honking and occasional breaking of glass, made me feel that I was not separate and alone in my solitude, because the city was flowing through my apartment and its sounds were a kind of companionship.

Kushner is someone who "knows something about the street," as Zadie Smith put it. The narrative and its narrator can live through high-speed crashes, yet still lie in bed with the windows open, all while meeting each of Smith's off-hand requirements outlined above. You want macro-microeconomics? Go to Brazil with Valera the elder and see how rubber is transported firsthand. Better yet, witness the labor strike that overtakes his factory decades later. Politics? Watch as corpses "spilling fluids" are dragged behind motorcycles like "bags of sand" in the wake of Mussolini. Love? Try a lover's betrayal with a cousin, as in: your boo climbing around in the family tree. Philosophy? "Young people are doing something even when they're doing nothing. A young woman is a conduit. All she has to do is exist." This is a book about feminism without ever saying the word, instead choosing to rely on drum-tight sentences that span nearly four-hundred pages: "hands that could pulverize rocks," "muscles torn like rags," verbs like "noshing," the universe a "black egg rolled in glitter." Stray shards of sentences contain truth, humor, and sadness: "The important matter of small-town hair."

Kushner even answers Wood's plea for silent reflection in the contemporary novel. When the blackout of 1977 occurs, Reno finds herself in the street:

There was no city actively guiding me, the shops and walking masses and traffic lights giving their deep signals of what to do, where to go, who and what to see, what to buy, how to feel, what to think. All flow and force as a city had been suspended. People on the sidewalk talked in quieted tones like parents trying to protect the innocence of a child. Some of it talk of the moment, the blackout, but most of it just life.



realize that it is odd for me to keep processing The Flamethrowers through the lens of a decade-old review. Part of the point, I think, is for this endeavor to make little sense. Kushner's novel "moves" like one of those "hysterical" novels—there are complicated plots and odd names and nefarious political organizations, the last of which is a particularly troublesome topic to Wood for some reason (though the brief appearance by the Hell's Angels in The Flamethrowers does in part validate Wood's mock novel above)—yet the complaints from that 2001 review don't hold up well against The Flamethrowers. I've been trying to figure out why that is. Is the review just dated? Has the contemporary novel changed? Have we? Is Kushner a truly singular talent? Why is this book so damned good?

For starters, I'm not sure any of Wood's "hysterical" novels revolved around a narrator as strong as Reno. When I think the big multi-plot, multi-voiced, highly praised novels of the past decade—Jennifer Egan's A Visit to the Goon Squad and David Mitchell's Cloud Atlas come to mind—I often recall them as books in which I knew a full world of characters while knowing none of them intimately, the experience more similar to a short-story collection. This isn't necessarily a bad thing, but I do think that when structure is privileged over character, no matter how elaborate and awe-inspiring that structure may be, the art can come across as a cold kind of genius, a multi-million dollar home with nothing on the walls. (This has always been my experience of reading and rereading Cloud Atlas.) The Flamethrowers doesn't have this structure-over-character problem, and I think it's because Reno is such a strong protagonist. Kushner slaloms through big personal paragraph after big personal paragraph, giving us a tight focus on a central character while still retaining a flexible structure no different than Egan or Mitchell. Her sprawling contemporary novel is still quite sprawling, but it is also more personalized. The book is cold genius while meeting Wood's request for character depth. A much, much easier way to say all of this: quick—name your favorite character from Goon Squad. What about Cloud Atlas? I can remember Timothy Cavendish from the latter and the rest I confess I only remember by occupations and story arcs. Track me down in twenty years and I will remember Reno.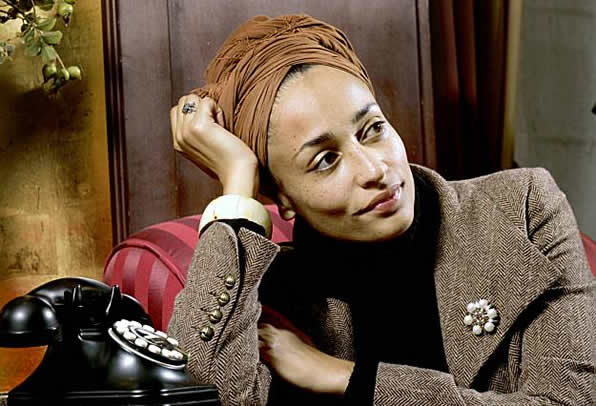 Zadie Smith. James Wood suggested her novel White Teeth possessed an "excess of storytelling."

Another development you can spot in Kushner and writers like her is a more controlled, if not systematic, approach to style. Let's go back to Zadie Smith's "us." The questions faced by those writers, the ones Wood is skeptical of (Smith, Wallace, Eggers, and later, Eugenides), seem roughly similar: if I am talented enough to do anything I want as a writer, what should I do? And how should I do it? To repeat Smith: "Hopefully one of us will figure it out." Wood says of Smith's debut that she "does not lack for powers of invention. The problem is that there is too much of it." The differing styles "vandalize" each other.

What we've witnessed in the past decade is that the "us" have apprehended their warring styles and enrolled them in separate work-release programs. Take Smith's most recent novel, 2012's NW, which breaks the narrative into four sections and lets each of them breathe, settling into something like a house style for each: dialogue written single-spaced with dashes, single-spaced with no dashes, quoted without indentation, as well various forms of streaming, free, and indirect speech. The commitment to different techniques in different sections makes each style feel like the leg of a sturdy table as opposed to hasty experiments and variations, the type of one-offs that Wood felt were spilled out across the narrative floor of White Teeth. Wallace's posthumous novel The Pale King takes a similar approach to narrative style. Whereas Infinite Jest changed in tone, style, and grammar from section break to section break, with several dozen variations often operating within chapter-like "years," The Pale King is decidedly more organized, even if we allow that an editor has assembled it posthumously. The best chapter, Section 8, tracks young Toni Ware. "Begat in one car and born in another," she travels the Southwest with her mother and her mother's "swart and sideburned men who sucked wooden matches and crushed cans with their hands. Whose hats' brims had sweatlines like the rings of trees. Whose eyes crawled over you in the rearview." All this with "the sun overhead like a peephole into hell's own self-consuming heart." It's a ripper of a section, Cormac McCarthy-esque in content and vocabulary (McCarthy in Suttree: "The sun like a bunghole to a greater hell beyond"). This imitation of sorts is then followed by the winkiest postmodern installment, Section 9, which begins "Author here," a faux-writerly intrusion that the text itself refers to as a "clever meta-fictional titty-pincher." I confess that I did not like departing the ripper for the winker, but I could recognize it as an attempt to parcel out Wallace's considerable talents into sections and try to see them through to the end, to focus them somehow, to lean on a riff until it became an eight-minute song. Eggers has stopped riffing altogether, his approach more journalistic, the tone and syntax pared down, the subject matter more worldly: New Orleans, Sudan, Saudia Arabia.

Wood was right to criticize these writer's earlier works for at times refusing to "cast depths" on certain characters and techniques, but this is no longer the case. Nor can the criticism be aimed at Kushner, who somehow does everything I've mentioned in the above paragraph and does it quite well. She reports of worldly turmoil with the even hand of Eggers, adding quick flourishes of writerly flair to slow down key scenes in post-Mussolini Italy. Just as Smith isn't afraid to introduce a new form of dialogue several hundred pages into NW, Kushner lets Stanley turn on a tape recorder at one of his aforementioned dinner parties and quotes the tape in full over several hilariously boring pages, the recording nothing more than Stanley's verbalized musings. One of my favorite little scenelettes in Infinite Jest is the strange four-page intro to a small section in which every paragraph begins "That...," the implied subject being Spend time in a substance-recovery halfway facility and you'll discover that. The effect is both vaguely biblical and brochure-like, which is apt, given the subject matter ("That over 60% of all persons arrested for drug-and-alcohol related offenses report being sexually abused as children;" "That no matter how smart you thought you were, you are actually way less smart than that;" "That most substance-addicted people are also addicted to thinking;" "That trying to dance sober is a whole different kettle of fish"). Whereas Wallace uses the technique to riff for a few pages, Kushner uses it to organize a brisk ten-page chapter about a "Lower East Side street gang with a theory," summarizing the havoc they wreak. Each section begins with a verb—"Occupied the squat on Tenth;" "Robbed a Chemical Bank;" "Firebombed a retailer;" "Smashed up a Cadillac;" "Knifed a concert promoter." Just as Wallace continually forgoes the traditional subject-leading sentence, subtracting individual characters from the equation and instead presenting each sentence as an observable truth of the organization in question, here we see Kushner empower the act and not the actor. It's a small, perhaps unmemorable similarity between Wallace and Kushner, but to compare their different uses of this technique is to do no less than examine both the redemptive and destructive power wielded by groups.

There are dozens of subtle stylistic moves like this across The Flamethrowers, none of them random or riffy. Sometimes they are small syntactical matters, other times they propel us to new continents. Whereas other novels might get bogged down in all these teeny moves, Kushner's novel remains remarkably readable, so much so that I was left wondering if we have simply assimilated this sort of novel into our own narrative grammar. Multiple storylines and plots, concerns on the personal, cultural, municipal, and global level: we weigh and handle these things with ease now, even more so when guided by a writer of Kushner's caliber.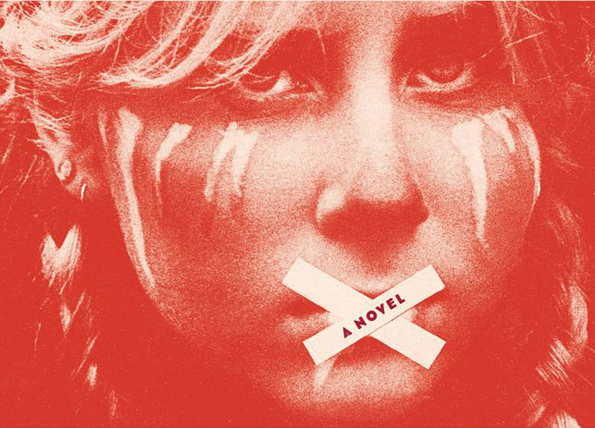 t's probably time I just come out with it: I've never been able to separate the rise of "hysterical realism" from the rise of the Internet. For starters, they share a birthday. After the decommissioning of the National Science Foundation Network, the capital-I Internet was commercialized in 1995, right around the same time the majority of the novels Wood discusses were being written. Let's say you're starting your novel in 1995. You figure two to four years for the writing process, maybe a fifth for the publication wheels to turn: that takes us to 2000. Would it be wrong to say that in 2001, Wood is essentially assessing fiction's first stab at a world vastly expanded by the Internet? That the Internet's presence, explicit or not, can be felt in these novels? It is certainly felt in Wood's reaction to them. Look closer at the phrases he chooses:

"Perpetual-motion machine."

"Glamorous congestion."

"Lively and varied and brightly marked, but riven by dead gullies."

"An excess of storytelling has become the contemporary way of shrouding, in majesty, a lack...That lack is the human."

"An endless web is all they need for meaning. Each of these novels is excessively centripetal. The different stories all intertwine, and double and triple on themselves. Characters are forever seeing connections and links and plots, and paranoid parallels. (There is something essentially paranoid about the belief that everything is connected to everything else.)"

It's hard to read these quotes as being strictly about the novel. Seeing the world as an endless array of connections might indeed be paranoid, but anyone who has spent more than three minutes clicking through links on Wikipedia knows that it's also kind of true. Being something of a Luddite myself, there is part of me that wants to agree with Wood—the world and the novel are too large now; too many machinations are required to keep them alive; some aspect of humanity has been lost—but after a rocky start, I think we've seen both the Internet and the "hysterical" novel become simultaneously larger and more human (forgive the generic adjectives; generic subjects such as the "Internet" and the "novel" necessitate them). With a healthy decade of retrospect, I think we can partially chalk up the perceived lack of "human" touch in those early "hysterical" novels to expansion. So novelists got a little plotty. So they drew explicit, perhaps exaggerated lines between one plot point and another. Who can blame them? Expansion is a tricky thing. The Romans paved roads. Lewis and Clark took insanely verbose notes. Could the legacy of turn-of-the-century novelists simply be that they produced energetic plots and prose to span countries, conflicts, and themes? That they built their own verbose roads?

I might be stretching it with the Internet/"hysterical" realism angle. I'm not sure that I'm even comfortable with the genre to begin with. I keep putting hysterical in quotes, unsure of whether it is a real term that should exist as nomenclature for fiction of the prescribed era. By some of Wood's definitions, Faulkner could be a hysterical realist. Souped-up plots and prose were pretty much the Oulipeans bread and butter. The longer you draw a line, the harder it becomes to keep it straight. We can hardly carry the criticisms of Wood's 2001 review forward to assess The Flamethrowers, which I'll again reiterate is as good as anything you'll read in 2013. Wood thinks so, too. As I was finishing this review, I was referred to Wood's in the April 8th, 2013, issue of The New Yorker. Kushner is "never not telling a story," according to Wood, yet now, in 2013, this results not in an "excess of storytelling" but "manifests itself as a pure explosion of now." You have to read nearly to the end of the review to find any trace of a harsh quotable. Yes, the novel moves around "a little conveniently" at times. The juxtaposition of art movements and political movements from different political wings and eras can at times result in an "overloading of the novel's thematic circuits, a wrongheaded desire to make everything signify." But Wood's closing remark is ironically honorific: "her novel is an achievement precisely because it resists either paranoid connectedness or knowing universalism. On the contrary, it succeeds because it is so full of vibrantly different stories and histories, all of them particular, all of them brilliantly alive."

There it is again, more than a decade later: "paranoid connectedness." Has Kushner resisted it, or has Wood unknowingly acclimated to it? Have we? Have "us?" To a certain degree, isn't all narrative art the art of "paranoid connectedness?"

Perhaps all of the above are true, though like Wood, I'm inclined to give as much credit to Kushner as possible. She has kept her narrative world broad, the narrative flexible, and the sentences as crisp as any you'll read, all while managing to rectify a perceived lack of character in novels of this type. She gives us twenty diverse chapters. The connections are there if you want them, but they aren't as force-fed as they might have been a decade ago. Milan in 1917, Milan in 1977. New York and Reno. Facing Mont Blanc alone, "its steeples and snow-filled cracks. A huge mountain, dark and present, but nothing like human presence. It was a monolith of doubt." Our world is large. Our world can be lonely, too. If our fiction is flexible and focused enough to explore these two ideas, then we're in good shape as readers. And if "hysterical realism" truly did ever harden into an actual movement, then the new genre is finding it to be a stable stepping stone.

---

Patrick McGinty's fiction has appeared, most recently, in ZYZZYVA and The Portland Review. He recently wrote about A.M. Homes's novel May We Be Forgiven.