Music
A Champion Emerges
Final Match-ups Reveal 2013 Album of the Year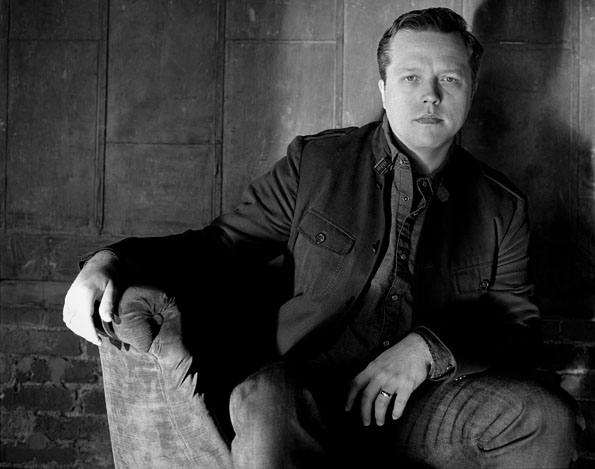 Jason Isbell. His album Southeastern has continued to advance in the brackets.(Photo: Michael Wilson)

1: Rules | 2: Brackets | 3: God | 4: Underdogs | 5: Flip-flops | 6: Finals

By
Matthew Kauffman Smith


n the last installment, I introduced you to Karin, roller skater extraordinaire and crazed Avett Brothers fan who was not happy that her boys Scott and Seth Avett ranked lower on the 2013 best-of albums list than Vampire Weekend. Karin came over for a dinner party Saturday night, and while she appreciated finally receiving the recognition she deserves for her roller skating skills in my last column, she again confronted me, this time at my house. Although it may seem like I had the upper hand being in my kitchen sans roller skates, when Karin comes to play, there is no such thing as home-court advantage.

"Lucius? Seriously?" she said to me as I tried to make my way to the oven to baste my dijon-walnut salmon. "They're okay, but better than the Avett Brothers? No way."

"Well," I said, getting in one word.

"Just because they dress alike?"

"Well," I said again. "They didn't win because—"

"That's just ridiculous."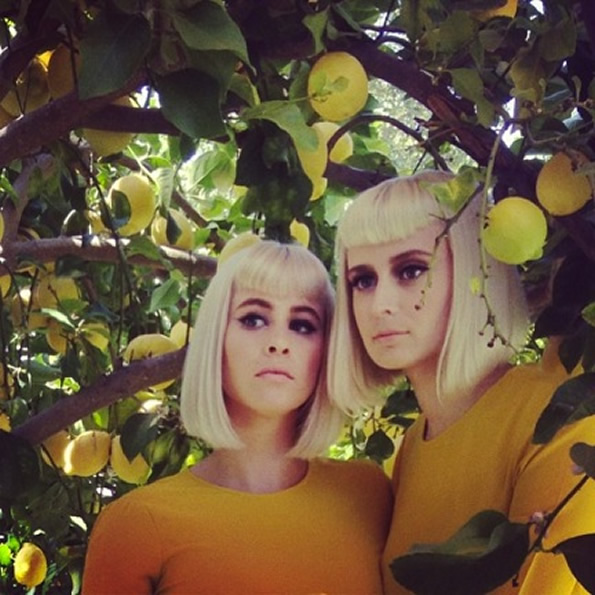 Lucius. Seriously.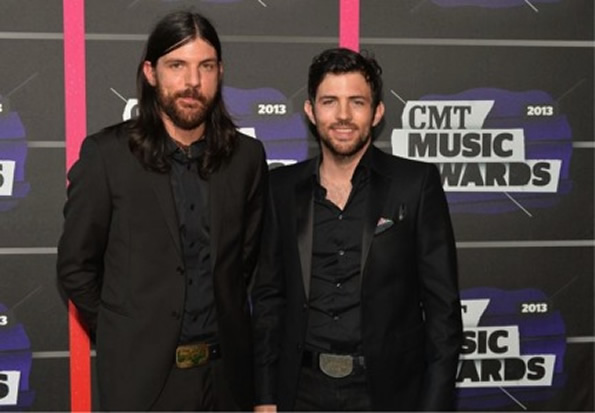 The Avett Brothers. Attempting to dress alike, they struggle to coordinate belt buckles and chest hair.

The mailbag agreed with Karin—not about the Avett Brothers—but that the Lucius album is somehow better than Chvrches, Parquet Courts, Neko Case, and Arcade Fire. While most albums were better than Arcade Fire this year, Lucius represented a strong trend this year of smart, female-fronted pop. Chvrches, Boy, Portland band Wild Ones, and of course Lucius released strong, melodic albums with clever lyrics in 2013. They are the anti-Katy Perry, part of a strong indie pop movement that will continue to thrive in 2014. So let's not get caught up in Lucius' uniform but focus on their play on the court. [Ed. note: You should maybe just avoid metaphor entirely.] Speaking of Lucius, they are in the next round:

Loser Bracket round 11 (loser is No. 4)

The National def. Lucius

Instant analysis: Lucius makes it to the Final Four in their debut, one of seven of the top eleven albums to make their album bracketology debut this year: Kurt Vile, Skinny Lister, Moon Hooch, Parquet Courts, Chvrches, and Jason Isbell are the others. When it comes to which albums to purchase, bands I like fall into one of three categories: 1. Must buy next album on day of release; 2. Must buy as download credits allow; 3. Wait and see. Every year there are bands that I promote in status. Of Montreal was in the first category after Hissing Fauna, Are You the Destroyer?, but quickly fell to category 3 after their very next album. The Hold Steady, who just released its new album this month, also used to be in the first category but from what I've heard lately, I'm not sure I'm buying their new one this year. Anyone in this year's top fifteen have solidified their place in category 1 for their next release.

Winner's bracket championship round one

Vampire Weekend def. Jason Isbell

Instant analysis: Let's go the mailbag:

Dear Delusional Freak,

You say you seed the "tournament" by play count. But how many plays did the top seeds have? On a side note, your Lucius pick made me angry and I can't stand those pretentious Vampire Weekend guys. Seriously? I'm not going to read this anymore after your next column.

A: I listened to the Jason Isbell album 33 times before the tournament started. Vampire Weekend I listened to about 37 times but I should mention that my 10-year-old daughter likes Vampire Weekend and so the play count of songs like "Diane Young," (110 plays), "Unbelievers" (95 plays), and "Everlasting Love," (84 plays) pushed Modern Vampires of the City to undisputable top seed. To your other point, this is my final column of this year so nobody is actually going to read this after today. And while Propeller and I are negotiating terms of next year's album bracketology, there have been some hang-ups (more on that later).

Loser Bracket round 12 (loser is No. 3)

Jason Isbell def. The National

Instant Analysis: The National finishes third for the second time after High Violet charted in 2010. Had I started this no-holds-barred competition in 2007, Boxer would have won album of the year, and probably my album of the decade. [Ed. note: Remind me not to let you write any album of the decade columns.] But Jason Isbell and Vampire Weekend were by far the two albums I kept coming back to time and again—well, at least 33 times. So, we pay our respects to The National and since they seem to be on the new-album-every-three-years plan, we'll maybe see them again in 2016.


[Ed. note: Is this the right video? Looks like a dependable accountant and his friends practicing in a garage.]

Winner's bracket championship round two:

Jason Isbell def. Vampire Weekend

Dear Sad Man Who Thinks This Album Bracketology is a Real Thing,

I'm begging you: please don't drag this out any longer. Don't pull any stunts.

A: You mean like having Vampire Weekend win, and then having Jason Isbell win to set up a third and final listen-off? Okay.

Before we get to the winner, let's look ahead to next year.

Dear Steve Masiello Clone,

I heard you may not be back with Propeller next season. I hope that is true.

A: South Florida hired Steve Masiello as its head basketball coach, only to renege on the offer after finding out that Masiello lied about receiving a degree from the University of Kentucky. Turns out, he never graduated. Manhattan University, where Masiello previously coached, put him on leave until it could conduct an investigation. When I sent my resume to Propeller, the distinguished editor thought I had worked at The New Yorker from 1999-2001. I thought I put on the resume that I had subscribed to The New Yorker from 1999-2001. I am allowed to finish out this season, but after this column I will be on unpaid leave until the internal investigation is complete.

2014-15 season: After the NCAA tournament concludes, pundits start looking ahead to next year and who will emulate the success of this year.

Preseason No. 1: St. Vincent, St. Vincent. Annie Clark, a.k.a. St. Vincent charted with Actor at No. 18 in 2009 and then didn't chart with Strange Mercy in 2011. St. Vincent's dark themes haven't always connected with me, but Clark is maturing into not only an adept songwriter, but one of music's better guitarists. Granted, this probably won't stay No. 1 but if I had to choose today, this would be it.



Other contenders: The War on Drugs consistently releases stellar albums, so while Lost in the Dream just came out, it has designs on a trip to the Final Four. 2012 runner-up Kishi Bashi releases his new album next month, and this year's tenth-place finisher Skinny Lister is set to release its new album later this year as well. Also, 2009 champ Mos Def has changed his name to Yasiin Bey and has moved to South Africa, but there are rumors that he may release something new this year.



Next year's Lucius and Chvrches: 2014 figures to be another fine year for female pop singers and Lake Street Dive, Sleeper Agent, and Tacocat are all on track to finish in the top 53 next year, with at least one probably landing in the top 10.



Next year's Houndstooth: Houndstooth won the honors for top charting Portland band this year. AgesandAges Divisionary is the frontrunner so far this year.

Next year's Weird Al: Weird Al. Fresh off his turn as a pony named Cheese Sandwich on the acclaimed show My Little Pony, Al is reportedly back in the studio to record an album that will hopefully once and for all land him in the Rock and Roll Hall of Fame.

Next year's Queens of the Stone Age: There are some bands that I would surely like if I just invested some time in them. Every year there is an established band that I finally start listening to. In 2013 it was Queens of the Stone Age, who released Like Clockwork, which finished No. 25. Similarly, I have just started to go back into Elbow's back catalog and purchased its new album The Take Off and Landing of Everything.

But next year can wait.

Winner's bracket championship round three

Despite the implications from one letter writer, Jason Isbell legitimately beat Vampire Weekend in their return listen-off. Sometimes I listen to albums based on who I'm going to see live at a festival coming up. But these albums proved to be ones that I listened to frequently because I didn't tire of them. They couldn't be more different. On one hand you have the smug Brooklyn hipsters with a penchant for word play [Ed. note: Or "one-percenters celebrated for mediocrity"?] and borrowing African rhythms, and on the other hand you have a Southerner who likes to tell dark stories of characters looking for redemption. [Ed. note: Wondering if there's any way you could make this final whiter. By which I mean while reading a sentence like "Jason Isbell legitimately beat Vampire Weekend in their return listen-off" I recoiled in horror and thought, My God, could this be any whiter?]

This year, however, both artists by far exceeded their past efforts. While I liked Vampire Weekend before because they employed catchy hooks, I also thought they tried too hard to be clever, rhyming horchata and balaclava, for example. Isbell, on the other hand, seemed like as a solo artist he was trying to outdo himself when he wrote songs as a member of the Drive-By Truckers.

Both artists had solid previous outputs, but nothing extraordinary until this year. Vampire Weekend finally took themselves seriously long enough to seek some introspection in their lyrics and realize that they're veterans now and with something real to say. [Ed. note: That sentence will cause many readers to vomit. Is that your intention?] Isbell sobered up, fell in love with Amanda Shires, who charted at No. 34, and started writing about characters that lead seemingly parallel lives.

Before we reveal a winner, let's look at the road to the championship for these two teams—I mean bands.

Vampire Weekend def.: Deafheaven, Lightning Dust, Kurt Vile, Moon Hooch, Skinny Lister, Chvrches, Jason Isbell, and then lost to Jason Isbell.

Jason Isbell def.: Possessed By Paul James, Typhoon, Gogol Bordello, Phoenix, Avett Brothers, Cloud Cult, then lost to Vampire Weekend, only to turn around and beat Vampire Weekend.

Ultimately, these were two artists that exceeded expectations. When I factor in all that I have written about in the past three weeks—likability, good underdog stories, flip flopping—it comes down to this: both albums are equally likable. I can put either album on, sing along, eat a taco, and be happy. So all things being equal on likability, I am going with the album that to me far exceeded expectations. Whether writing about bar friends ignoring a cancer diagnosis, a former murderer hiding his past life from his new love, or new discoveries after achieving sobriety, nobody showed more songwriting depth this year than your 2013-14 national champion, Jason Isbell. And as I stated 6,000 words ago or so, none of this explanation matters. Why is Jason Isbell No. 1? I liked it.



Below are the final standings for the album bracketology top 53 albums of 2013:

53. Valerie June: Pushin' Against a Stone
52. Rhye: Woman
51. Sturgill Simpson: High Top Mountain
50. BOAT: Pretend to be Brave
49. Of Montreal: Lousy with Sylvanbriar
48. Leo Rondeau: Take It and Break It
47. Milk Carton Kids: The Ash & Clay
46. Pure Bathing Culture: Moon Tides
45. The Last Bison: Inheritance
44. Mavis Staples: One True Vine
43. Pickwick: Can't Talk Medicine
42. Janelle Monae: The Electric Lady
41. Radiation City: Animals in the Median
40. Atlas Genius: When It Was Now
39. Laura Mvula: Sing to the Moon
38. J. Roddy Walston and the Business: Essential Tremors
37. Jagwar Ma: Howlin
36. Frank Turner: Tape Deck Heart
35. Superchunk: I Hate Music
34. Amanda Shires: Down Fell the Doves
33. Boy: Mutual Friends
32. St. Lucia: When the Night
31. Leagues: You Belong Here
30. Marnie Stern: The Chronicles of Marnia
29. Gogol Bordello: Pura Vida Conspiracy
28. Willy Mason: Carry On
27. Foxygen: We Are the 21st Century Ambassadors
26. Brandy Clark: 12 Stories
25. Queens of the Stone Age: Like Clockwork
24. The Lone Bellow: The Lone Bellow
23. Thao & the Get Down Stay Down: We the Common
22. Waxahatchee: Cerulean Salt
21. Frightened Rabbit: Pedestrian Verse
20. Futurebirds: Baba Yaga
19. Mikal Cronin: MCII
18. Guy Clark: My Favorite Picture of You
17. Phoenix: Bankrupt!
16. Houndstooth: Ride Out the Dark
15. Dr. Dog: B-Room
14. Neko Case: The Worse Things Get...
13. Kacey Musgraves: Same Trailer, Different Park
12. Avett Brothers: Magpie and the Dandelion
11. Kurt Vile: Wakin on a Pretty Daze
10. Skinny Lister: Forge & Flagon
9. Charles Bradley: Victim of Love
8. Moon Hooch: Moon Hooch
7. Parquet Courts: Light Up Gold
6. Cloud Cult: Love
5. Chvrches: The Bones of What You Believe
4. Lucius: Wildewoman
3. The National: Trouble Will Find Me
2. Vampire Weekend: Modern Vampires of the City
1. Jason Isbell: Southeastern

---

Matthew Kauffman Smith is a freelance writer and music critic. Last year he made a case for Weird Al Yankovic's inclusion in the Rock and Roll Hall of Fame.