Music
Do You Think God Cares?
Author's Father DiSmisses Son's Passion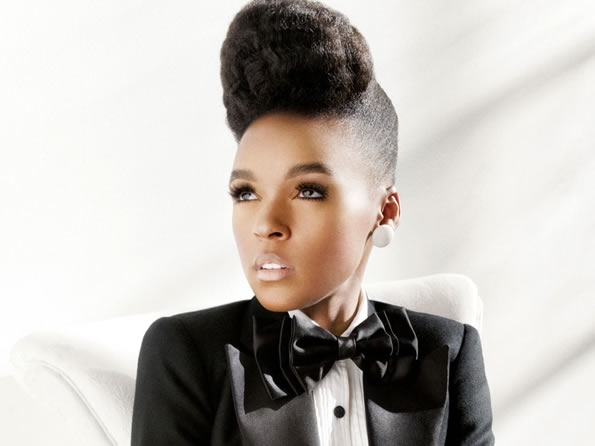 Janelle Monae. The exceptionally talented performer is incomprehensibly compared to Duke University.

1: Rules | 2: Brackets | 3: God | 4: Underdogs | 5: Flip-flops | 6: Finals

By
Matthew Kauffman Smith


grew up in Goshen, Indiana, which is a centrally located gateway to March Madness because Indianapolis, Detroit, Chicago, Cleveland, Louisville, and Lexington are all relatively close by. From 1990 to 1994 I took my parents and a friend to the NCAA tournament, at the closest destination. The fifth and final year, my dad drove us to Rupp Arena in Lexington for first-round action, featuring top-seed Purdue, led by Glenn Robinson.

Before I go any further, I should mention that neither of my parents are huge sports fans, and I once witnessed my dad fall asleep in front of 40,000 Indiana University fans at the Hoosier Dome. My parents never had a huge investment in either team playing (though my dad disliked Bobby Knight and generally cheered against him). When I had a one-sided sports conversation with my dad, lamenting a Cubs or Dolphins defeat, he would shrug and say, "Do you think God cares?" (I should also mention that I have a long history of quoting my parents in my writing, and I don't think it's their favorite thing in the world—shout-outs to John and Joann!) My parents are good sports, however, and I think they viewed the annual NCAA excursion as quality time, and when the tournament was in Lexington, we visited my aunt and uncle in Louisville. I should also mention that my dad is very mild mannered, peaceful and would never purposefully provoke anyone—at least seriously.

We pulled up to a Lexington stoplight, adjacent to a group of male Purdue students, who were in a convertible, exhibiting their team spirit through drunken bravado. Inexplicably, my dad rolled down his window and yelled loudly to the boys, "I hope your egos don't depend on your team winning!" Eric and I slunk down in the backseat, below visibility, fearful that we were about to get beat up by drunk frat boys, or at least witness them give a wedgie to my 55-year-old father. Thankfully, the lads didn't hear my dad, but I maintain that my fears were valid. Sports fans emotionally invest themselves in their teams and are often blinded by their loyalty. Diehard Duke fans can't comprehend how anyone could cheer for North Carolina, and vice versa. When you invest time and energy in watching every single game of your favorite team, it's personal. It's your team.

The same goes with music. If you discover a band in high school and listen to them ad nauseam in your room, you are going to be in physical and emotional pain when you go over to Billy Johnson's house and he says he hates that band. How could he? Is he listening to the same band? And his favorite band is Def Leppard? Our favorite bands are ours. It's personal. People get riled up when their favorite bands aren't included in year-end best-of lists and will defend their favorite bands at all costs.

All this is to say that now that the actual bracket has been revealed and the year-end tournament counts down to number one, the Propeller mailbox has been active. And there seems to be confusion around my name. I'm Matthew, by the way. Let's get to the letters, all anonymously signed:

Dear Idiot Doing the Album Brackets,

Reflektor loses in the first round? How can you not like that album?

A: While I think it's a felony offense in Quebec, it is still legal in the United States to dislike an Arcade Fire album.

Dear, Dummy,

Vampire Weekend is a No. 1 seed? How can you like that derivative drivel?

A: I seed the tournament by play count. And besides, all drivel is derivative.

Dear Moron,

I don't get it. In your bracket, Pickwick defeated Jagwar Ma in the second round but Jagwar Ma ranked higher in your list. Are you stupid or is there a logical explanation?

A: I'm not sure why you assume that I can't be both stupid and have a logical explanation. Pickwick, in a listen-off, defeated Jagwar Ma in the second round. But in later repeated listenings of both albums in subsequent rounds, I decided I preferred the Jagwar Ma album.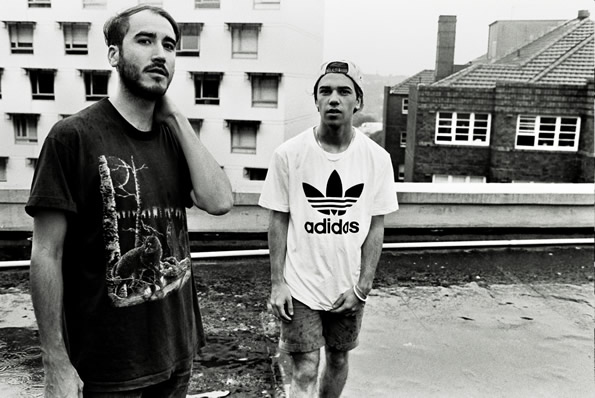 Pickwick defeated Jagwar Ma (pictured) in the 2nd round but Jagwar Ma ranked higher. Is this stupid?

Trend: Past champions falling short. In honor of Mercer's victory over Duke Friday, everybody sing along in your best Marvin Gaye voice: "Oh Mercer, Mercer me. Things aren't what they used to be. Oh Mercer Mercer me, you just screwed up my bracketology." It's inevitable that a past champion will fall to some unheralded newcomer and this year's album bracketology is no different. Arcade Fire finished in the top 5 in the 2010 bracket. Janelle Monae, Milk Carton Kids, and Frank Turner fared better in past years. J. Roddy Walston and the Business and Gogol Bordello both had top 10 albums previously but couldn't repeat this year. I anticipated the 2013 year of music more highly than most years because of releases by artists previously in my top ten, and many in the top five. That's not to say that these bands didn't release good albums this year, because I like any album in my top 53, but they underachieved based on past years' performances. That trend will continue in future rounds.

Bracket busters: While chalk is ruling most regions in the later rounds, the Cloud Cult region has been home to most underdogs advancing. Wake Owl, seeded eleven, was the highest seed to lose in the first round. I actually like Wake Owl and its catchy EP. I admit, however, that I have a bias against EP's in the tournament, and maybe I shouldn't even include EP's in my countdown. Some have made my top 53 in the past, but not high on the list. A five-song, 20-minute album doesn't seem to match a 10-song, 40-minute one in terms of artistic achievement.

Elsewhere in the region, No. 46 Kacey Musgraves and No. 43 Futurebirds both advanced to the Sweet Sixteen of the winners bracket, though in a double-elimination format, that only guarantees them a spot in the top 24.



Futurebirds. The little-known band does not know they are in an imaginary tournament. Time is a flat circle.

The winner's bracket stays the same while the loser's bracket takes the center stage for a spell.

Loser bracket round 4 (losers comprise picks 33-48)

Willy Mason def. Janelle Monae
Thao & the Get Down Stay Down def. Superchunk
Foxygen def. Pure Bathing Culture
Parquet Courts def. Laura Mvula
Houndstooth def. Jagwar Ma*
St. Lucia def. Milk Carton Kids
Brandy Clark def. Frank Turner
Kurt Vile def. Mavis Staples
Gogol Bordello def. Amanda Shires
Guy Clark def. Last Bison
Leagues def. Atlas Genius
Mikal Cronin def. Radiation City
Marnie Stern def. Pickwick
Waxahatchee def. Leo Rondeau
Neko Case def. Boy (Boy is deemed the top album among this round's losers)
Queens of the Stone Age def. J. Roddy Walston and the Business

Loser bracket round 5 (losers comprise picks 25-32)

Thao & the Get Down Stay Down def. Willy Mason
Parquet Courts def. Foxygen
Houndstooth def. St. Lucia
Kurt Vile def. Brandy Clark
Guy Clark def. Gogol Bordello
Mikal Cronin def. Leagues
Waxahatchee def. Marnie Stern
Neko Case def. Queens of the Stone Age

Rankings of eliminated albums:

48. Leo Rondeau: Take It and Break It
47. Milk Carton Kids: The Ash & Clay
46. Pure Bathing Culture: Moon Tides
45. The Last Bison: Inheritance
44. Mavis Staples: One True Vine
43. Pickwick: Can't Talk Medicine
42. Janelle Monae: The Electric Lady
41. Radiation City: Animals in the Median
40. Atlas Genius: When It Was Now
39. Laura Mvula: Sing to the Moon
38. J. Roddy Walston and the Business: Essential Tremors
37. Jagwar Ma: Howlin
36. Frank Turner: Tape Deck Heart
35. Superchunk: I Hate Music
34. Amanda Shires: Down Fell the Doves
33. Boy: Mutual Friends
32. St. Lucia: When the Night
31. Leagues: You Belong Here
30. Marnie Stern: The Chronicles of Marnia
29. Gogol Bordello: Pura Vida Conspiracy
28. Willy Mason: Carry On
27. Foxygen: We Are the 21st Century Ambassadors
26. Brandy Clark: 12 Stories
25. Queens of the Stone Age: Like Clockwork



---

Matthew Kauffman Smith is a freelance writer and music critic. Last year he made a case for Weird Al Yankovic's inclusion in the Rock and Roll Hall of Fame.