Mostly Novels
Virginia Woolf's Girls
Women of Privilege in The Years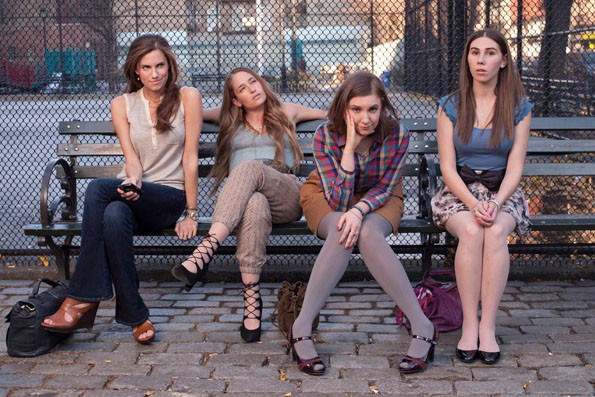 The question of how women of relative privilege are to live is at stake in both Girls and The Years.


By Emily Burns Morgan


atching the first few episodes of the third season of Girls the other night, it occurred to me that Virginia Woolf's last novel, The Years, has a few similarities to the much-debated HBO show.

I know. Hear me out.

The Years is quieter, more subdued, and contains less flash and drama than Mrs. Dalloway, less poetic grandeur than The Waves. Like the people it follows, it plods along elegantly. The Pargiters was Woolf's original title for the novel, and it fits—the book spans years (the sections are divided by date ranges until the last section, titled "the present moment"), but these are specific years, for specific people, in a specific place. As opposed to The Waves, in which characters blend together to achieve a sense of bodilessness, the characters in The Years are very much embodied, and though the book feels less universal in scope, Woolf actually covers more spiritual ground here, skipping lightly over many ideas as the years pass.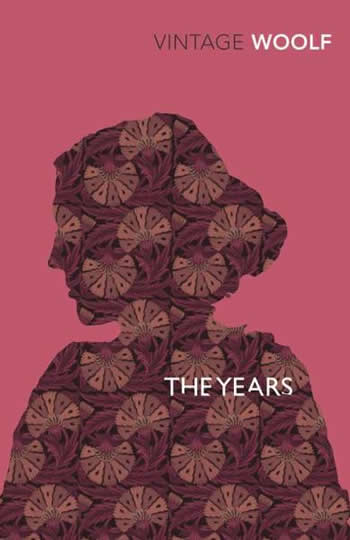 Like Hannah, Marnie, Shoshanna, and Jessa on Girls, the characters in The Years have been more or less sheltered from suffering. Woolf's Pargiters are privileged people, and their thoughts and behavior often strike the reader as narcissistic or ignorant. With the possible exception of Eleanor (whom I consider the main character), most of the characters are too caught up in their own minds to give much thought to anyone else. They have experienced death in the family and war in their country, but as middle-class people, have done so in relative comfort. As they grow older they realize how little they know about the world and the people around them.

Woolf primarily offers us a view into the minds of the Pargiter women, who have not had the same access to education as their brothers. For example, with a moment free from taking care of her aging father, Eleanor considers her schooling:


French she could read easily of course; and Italian; and a little German. But what vast gaps there were, what blank spaces, she thought, leaning back in her chair, in her knowledge! How little she knew about anything. Take this cup for instance; she held it out in front of her. What was it made of? Atoms? And what were atoms, and how did they stick together?

Some might say considering how one's teacup is structured is a waste of time, particularly for an old woman with no hope of ever seriously studying science, and many must have thought so in 1937, when Woolf published the book. It makes sense, though, that Eleanor should have to start at the absolute beginning—the atom—now that her father is about to die and she will finally be able to think not only of caring for others, but of anything she wants. She is faced now with decisions about where and how to live, and is quite aware that as a woman she is at a disadvantage because of the "gaps" in her knowledge.




he question of how women of relative privilege are to live is at stake in both Woolf's text and in Girls. Both texts deal with the financial, social, technological, and ethical changes of their age. Both are criticized for a supposed lack of knowledge or concern about other groups, a lack of political awareness and, lately in the case of Girls, "meanness"—at least according to Vanity Fair. (I wonder, though, why an epithet like that was never thrown at Entourage or Breaking Bad…yet it was at Weeds…weird…)

In both The Years and Girls there is a somewhat elusive, odd male figure who helps lead the female protagonist toward deeper understanding. Adam plays this role on Girls, and Nicholas, a Polish American lecturer (sometimes referred to as "Brown") serves that function in The Years. Nicholas's ideas catch Eleanor's attention at a dinner party during which a WWI air raid forces the group to the basement. In the dark, over wine, Nicholas and Eleanor discuss ideas. "We cannot make laws and religions that fit because we do not know ourselves," says Nicholas. "'How odd that you should say that!' [Eleanor] said, smiling at him, 'because I've so often thought it myself!'"

This is a eureka moment for Eleanor. It seems particularly important to me because it reminds me of something I heard once that similarly affected my thinking. At a lecture at the World Federation of Buddhists in Bangkok, Thailand, a nun said, "Why are we surprised that there are wars in the world, when we are all at war with ourselves?" The bombs going off overhead are there in part because the people in charge do not know themselves. We cannot hope to create a well-functioning world if we are ignorant of these most basic things.

Later, at another party, Eleanor and Nicholas continue to ask "how can we improve ourselves…live more…" "naturally" and "better." Nicholas says:


It is only a question…of learning. The soul… … It wishes to expand; to adventure; to form—new combinations? … Whereas now … this is how we live, screwed up into one hard little, tight little—knot?

The halted, elliptical rendering of this speech suggests that Woolf is not preaching—or that she's trying to avoid it. It's not so much a specific idea that she's trying to convey here, but rather to express the act of forming ideas. This is a picture of the mind at work, grappling with questions that are impossible to answer completely. Woolf's characters want to know, though, and because they are not encumbered by more tedious aspects of daily life (as working class women would be), they have time for such considerations. Speaking with Nicholas helps Eleanor deepen her thinking, and yet the text questions how useful a spiritual leader or organized religion can really be.

As North, Eleanor's nephew, who is also influenced by Nicholas, asks, "If we do not know ourselves, how can we know other people?" This question is essential, but even more so when one revises it: how can we know ourselves so that we may come to know other people? Woolf suggests that some spark along the way is useful to igniting, if not guiding, the mind. There's art, for one thing. Books and TV shows present versions of ourselves back to us, so that we can consider the images and decide what we think about them, how we do and do not want to emulate them. But what role does religion/philosophy/morality play in knowing ourselves? The Pargiters, like Woolf herself (and presumably the NYC-raised Dunham) have little experience with religion. Eleanor "had always wanted to know about Christianity—how it began; what it meant, originally. God is love. The kingdom of Heaven is within us, sayings like that, she thought, turning over the pages, what did they mean? The actual words were very beautiful. But who said them—when?" I don't know if this passage is meant to question the veracity of the Bible or just alert us that the speaker is unfamiliar with it. Either way, we understand that Eleanor has no religious inheritance, and thus is at liberty to view and understand the world however she wants. In many ways the confusion that accompanies such freedom is a very modern, Girls-like problem.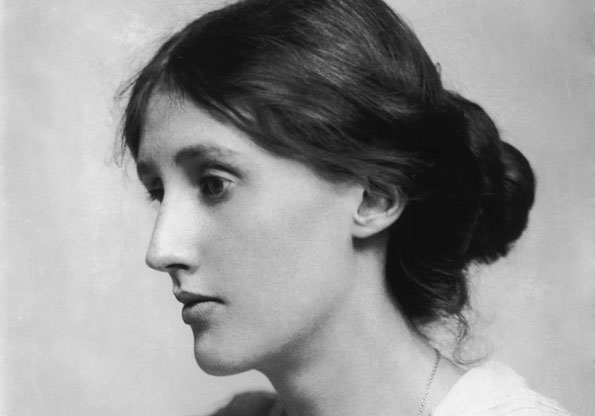 Virginia Woolf at age 20, in a photograph by George Charles Beresford.

s there a "pattern; a theme, recurring, like music; half remembered, half foreseen … a gigantic pattern, momentarily perceptible?" Eleanor wonders. She likes the idea, but if so, "Who makes it? Who thinks it? Her mind slipped. She could not finish her thought." North also longs for a higher power. "He wished there were someone, infinitely wise and good, to think for him, to answer for him. But the young man with the receding forehead [Nicholas] had vanished." Without the guidance of a leader, "Stillness and solitude, [North] thought to himself; silence and solitude" are the elements that will create a "free" mind, able to contemplate the essential questions and arrive at useful answers.

Perhaps North's "stillness and solitude" is something like the mindset Eleanor achieves when she wakes up from a short nap at the party that closes the book, for here her ideas seem to crystalize to their fullest expression yet:


There must be another life, she thought, sinking back into her chair, exasperated. Not in dreams; but here and now, in this room, with living people. She felt as if she were standing on the edge of a precipice with her hair blown back; she was about to grasp something that just evaded her. There must be another life, here and now, she repeated. This is too short, too broken. We know nothing, even about ourselves. We're only just beginning, she thought, to understand, here and there. … She held her hands hollowed; she felt that she wanted to enclose the present moment; to make it stay; to fill it fuller and fuller, with the past, the present and the future, until it shone, whole, bright, deep with understanding.

Despite fleeting interests in the world's religions, Woolf's characters are focused not on heaven or an afterlife, but rather on how to live in "this world," with other people. How can "beauty, simplicity, peace"—the last three words of the book—be achieved in the here and now? Woolf doesn't tell us, but she makes it plain that it must start with a better understanding of ourselves. As feminist critic Berenice Carroll wrote when considering Woolf's politics in 1978:


Indeed, despite allegations of 'snobbishness' and class bias leveled against her, Woolf represents as well as any of our contemporaries the recognition that 'every woman is my sister.' …[B]eneath the surface of every woman's life Woolf sees a core of doubt, of suffering, of alienation, even of resistance. That this resistance is often secret and silent she thought inevitable under present conditions. But she saw in every woman the potential 'to live differently.'

Carroll's claim is meant to speak broadly about Woolf's fiction, but it is a particularly apt reading of The Years. Though there have been many advances since Woolf's time, we all—and signs suggest this applies, still, to women in particular—continue to grapple with how to live amidst "doubt, suffering, alienation, and resistance." Perfect or not, art—"high" and "low"—is a useful mirror in that ongoing project.

---

Emily Burns Morgan is a writer, editor, and professor in Brooklyn. Her work has appeared in The Raleigh Review, Killing the Angel, and The Montreal Review, among other publications.