Music
Long Black Road
Lee Ranaldo Talks Tennis, Travel, and Last Night on Earth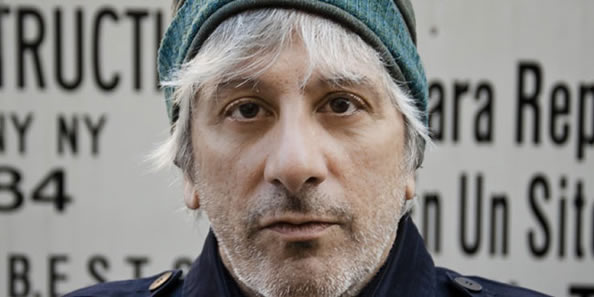 ee Ranaldo's Instagram account lays out his hobbies like a yearbook caption of the cool kid with two feet out the door: amateur botanist, sometime spelunker, slackline walker, road cyclist, six stringer. On the first anniversary of Hurricane Sandy, in October 2013, we spoke for an hour on the phone. That storm and the resulting blackout in his neighborhood had sparked the first few songs for his Matador release as Lee Ranaldo and the Dust: Last Night On Earth (2013). During the phone conversation, Ranaldo wandered around his Manhattan apartment, and was generous, funny, insightful, and curious. In the middle, he noticed a protest out the window, and excitedly told someone in the apartment to check it out with him. Although he's been lauded by Rolling Stone as one of the 100 greatest guitarists of all time, I don't know if aspiring guitar heroes want to be Ranaldo, as they'd want to be Jimi or Slash or Jimmy Page, but they'd be wise to want to be like Ranaldo—to have that openness to life.

In December 2013 I saw him play with the Dust at the Doug Fir, a medium-sized club in Portland, Oregon. Under red stage lights, Ranaldo stood stage-right to drummer Steve Shelley, as he'd done every time I'd seen Sonic Youth over the decades, but now he played across from bassist Tim Luntzel and guitarist Alan Licht. Fans held up iPhones to record, turning their devices into glowing red eyes. No one slam-danced.

At times the band expanded into improv, knowing how to shift tempos and moods and make the music feel right—make it snap between melodic singing and jagged bowed guitar laid thick with effects and loops—make it breathe. The band's energy went outward toward stoic Portland dudes rocking side-to-side. They seemed more reverential than demonstrative, and they had recording to do. I danced spontaneously to a cover of the Modern Lovers' "She Cracked." No one else danced. But fuck them. We get old and gray, but Ranaldo's still touring and producing poetry, drawings, sound sculptures, and rock. He collaborates in art performances with his wife, photographer/artist Leah Singer, and occasionally teaches guitar at "pop-up" events at record stores. Ranaldo reminds me of my older cousins from New Jersey, who grew up at the tail end of the hippie era. They were runaways, pranksters, rebels, yet plugged in and unpretentious: I have a story for you. Check this out.

I didn't tell Ranaldo that at a Sonic Youth show in 1990, when I was twenty-five, I saw a neon blue pirate come out of his amp. I don't know if anyone else saw its strange glimmer, vibrating to the chaos. Later, he emailed an image from Abvio's Cyclemeter, an app that tracks his mileage and other data while cycling. The jagged lines of his route's elevation and his speed look like soundwaves crossing an oscilloscope—his body and movement as music.

Alex Behr: I had a happy, nostalgic feeling about the songs on Last Night, even though you wrote them during Hurricane Sandy. I grew up listening to album-oriented rock, so I was hearing not only echoes of stuff like Lou Reed ("Sweet Jane" leads) or Creedence (the melodies) but also bands I like now, like the Dirty Three. As with Dirty Three, I get the sense of ocean waves and not knowing where the emotions will take you next.

Lee Ranaldo: Yeah, I love that about watching them live. They're so much fun live.

Behr: You experiment with sound and noise through distortion—layering guitar effects and manipulating the guitar environment through alternate tunings, bowing the strings, or playing with screwdrivers under the strings. But with this album I also heard a love of melodic, album-oriented rock that ties together from one song to the next. Is that right?

Ranaldo: Oh, I sure do, and I still think of records that way—I don't have a singles mentality, although I love a good pop single and always have. For records I like an album, and I definitely like writing a bunch of songs to be presented as a group. That's half the fun of seeing it come together—they're not just individual elements but all came together at a certain time, so they all share certain things, certain emotional states or thoughts. I like the idea of presenting a unified body of work, linked by the sound of the recordings or by a period of time. The songs on this new album, Last Night On Earth, started coming together about a year ago.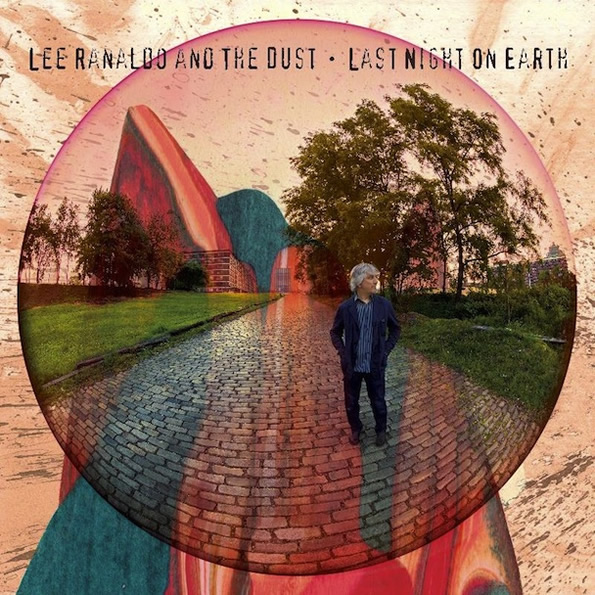 Behr: Do you play music with your kids? When you're around babies and toddlers they experience the world musically and then they lose that—or a lot of kids seem to. How do you make music seem open to your kids so they don't feel like, Well, Dad does it and it's this difficult thing to do and I can't do it because I'm not going to be as good as him?

Ranaldo: Well, that's funny, because every kid starts out with some really strong reactions about music, and as you say some lose it, but I don't know why some lose it, if they're not around it...It's as normal as anything else in our house, and in the house I grew up in, my mom was a piano player. She played the classical repertoire and popular songs from when she was growing up. So there was always music around. I totally grew up with the radio on music stations in the kitchen all through my childhood. I sang and played music all through my youth, as well—being in the chorus in high school, or playing in little bands, or whatever. And our kids play different instruments, and have been around concerts and seen what it means to be a musician on all these other levels. You go out there like a minstrel and perform for other people and all that stuff, and they've seen me playing gigantic festival performances in front of thousands of people and little club shows with twelve people in the audience.

I don't personally remember a time when music wasn't a big part of things—it was always there, without question. But I know that not all households are like that. Some kids have a natural ability for rhythm or melody and can sing anything, or have a natural ability to pick up instruments, and some just don't. Some can't sing a note or can't hear two notes next to each other. And how to go back and sing that interval again or have any ability to play an instrument? It's a strange thing. You can train anyone to do something like that, but for some it just comes so much more naturally.

Behr: I know you're a tennis fan from your Instagram posts. Do you like the U.S. Open or Wimbledon better?

Ranaldo: I watch them all. I watch all four. I've been to the French and Wimbledon and the U.S. Open a lot. I haven't been to the Australian but I've actually played on those courts in Melbourne.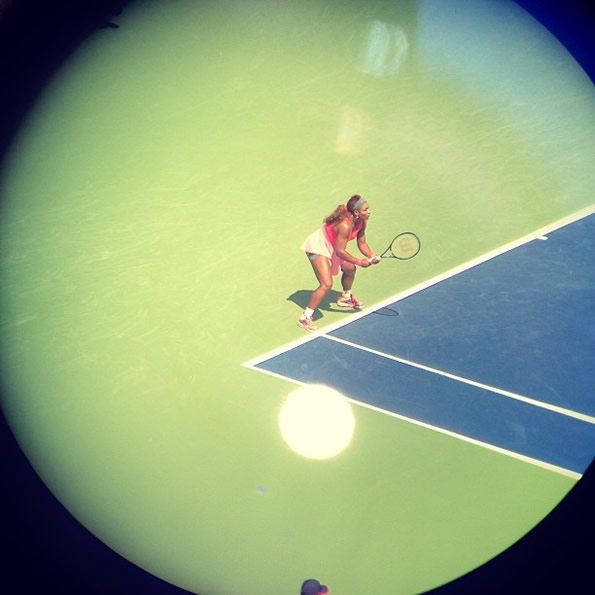 Serena Williams at the 2013 U.S. Open, via Lee Ranaldo's Instagram account.

Behr: When did you start playing tennis?

Ranaldo: I didn't pick up a tennis racquet until high school, just beating around with my friends. In the early '90s here in New York I took lessons once a week for a few years, but in a way, if you don't play tennis when you're a kid you'll never be really good. My oldest son started when he was about ten or twelve, about that age where a kid really has enough strength to do it, and he's an awesome player. I'll never be that good. But for a while we had three or four people on Sonic Youth tours playing, so we'd have opportunities to play in Italy on clay courts or things like that.

Behr: When you watch a pro tennis game the same parts of your brain are activating as if you were actually playing, but few can hit as hard as those guys. So do you watch to improve your game, or do you watch like I might watch a really good pianist or guitarist: in awe and hopelessness?

Ranaldo: Well, you can always learn something from watching pros do their thing, although any thought of approaching those levels is obviously crazy! But you can appreciate it, anyway. The beauty of it. Someone like Federer in his prime made it all seem so effortless and graceful, the poetics of the well-placed shot.

Behr: In one of the "Sight Unseen" clips on YouTube [a performance with Ranaldo and his wife, Leah Singer], Leah said she wants to have these fragmented narratives that somehow echo or honor "the little tiny cracks we miss every day." Does that make sense to you when you're building a family together, because so much just becomes part of this fabric where things feel that they're moving slowly sometimes, but at the same time moving really quickly? Like their childhood—I don't know how old your kids are—but all of a sudden they're going to seem like teenagers.

Ranaldo: Yeah, they're twelve and fourteen. And twenty-eight.

Behr: So you're in the midst of it now. It sounds like you guys do a lot of documenting when you're together with your kids? Or do you also try to let things go?

Ranaldo: There's tons of documenting because we're photographers as well, and now the kids are, too. But filming and photographing is part of it. And because we use a lot of personal photography and filming in public performances, not always of our kids—not usually that kind of stuff—but places we've been. So there's always filming going on.



Behr: Does that seem how it's always been, like with Sonic Youth, recording and observing and cataloging, and creating a library of what you've done throughout your life?

Ranaldo: I guess so. I don't know what it is. It's exploring even more than a cataloging. I'm not interested in cataloging as much as exploring and bringing back images and words.

Behr: Now that you've lived through Hurricane Sandy, were you also in New York during 9/11?

Ranaldo: Yeah, we were. That's funny, because Sandy has echoes of 9/11 in certain ways, just because where I live in Manhattan it's a real neighborhood, so the same neighborhood was hit with both of these things. Sandy was like a mini memory of 9/11. I was talking to someone this morning about it. I don't know in terms of dollar value which one caused more dollar value damage, 9/11 or Sandy. Sandy was just insane in terms of how much stuff was lost or ruined.

Walking on the streets at night after Hurricane Sandy, we didn't have any power in our neighborhood for a week, it was cold, there was no heat, no hot water after the boiler ran out...It was a very eerie, very science-fictiony kind of feeling—post-apocalyptic, streets empty, no lights anywhere, pitch black at night, nobody really left for a while. We had evenings by candlelight, and if you walked down the streets, there were no lights in any of the houses or on the streets. Anybody who was on the street would have a little flashlight, so basically dark shapes would kind of loom up at you.

We didn't have cell phones, we didn't have power to charge cell phones. There were a couple of little pockets of electricity, and everyone would spend the day wandering like a refugee with their power cords and their phones and carrying their laptops. They'd try to get coffee and power up their devices so they'd be able to communicate for the evening. It put me in a science-fiction frame of mind. That's how the title song came about. It wasn't really about Hurricane Sandy, but rather inspired by it. I was thinking about something like Cormac McCarthy's The Road, which I'd read not long before.

Another song started that week was "Blackt Out." It's about sitting around in candlelight for four or five days—like an enforced break in everything. Everything stopped. It didn't matter what you were supposed to be doing. All of a sudden you had all this time to yourself. I got a lot of stuff done that week. A lot of thinking done.

I don't know if I told you, but I recorded the wind. The wind was making all these weird sounds that day. It sounded like there was some strange crazy music playing outside, chords, and it was sometimes very beautiful and sometimes very scary and discordant—the wind blowing through the buildings and the fire escapes and stuff that made noises. A couple of hours before the height of the storm, I got all rain geared up and went out with a little handheld recorder and recorded some of these wind sounds. The water and river were starting to spill over onto the highway on the west side. It was pretty intense, but not as intense as it got a few hours later. And I brought them home and transcribed them on our piano. I just left them for a while, but later I was asked to compose this piece for a string ensemble in Berlin, sixteen strings: violins, cellos, violas. And I got the idea to transpose these recordings of the wind for the string group to play, so we made a piece together called "Hurricane Sandy Transcriptions." It's for fifteen string players and me singing some songs as well, backed by them. Songs intercut with these abstract sections of this "wind transcription" music. We premiered it in Amsterdam in June. And we'll do it in Australia in January [2014] with a different group of people. All this crazy stuff happened that week—two or three songs for the record, and this other big piece.

Behr: Was it kind of the opposite after 9/11, where it was just so traumatic?

Ranaldo: Yeah, that was totally different. September 11th shut everything down in a different way. I'm kind of an obsessive photographer, and I think from the day the World Trade Center towers came down, I don't think I took more than five or eight pictures in New York. You'd think with all that crazy stuff going on that I'd have been snapping away, but it shut down all creative stuff for awhile.

Behr: Well, you probably spent a lot of time making sure everyone was okay.

Ranaldo: Yeah, well, that for sure. And relocating for weeks at a time and dealing with another kind of refugee status in a way. Sonic Youth, for instance—we were in the middle of recording a record, and all this stuff going on. And we had to take a few months off. That was probably the first creative thing that started happening again. We had an album we were working on and we got back together and in light of everything that had happened it kind of—I guess kind of put a color or influence on the way that record [Murray Street] turned out.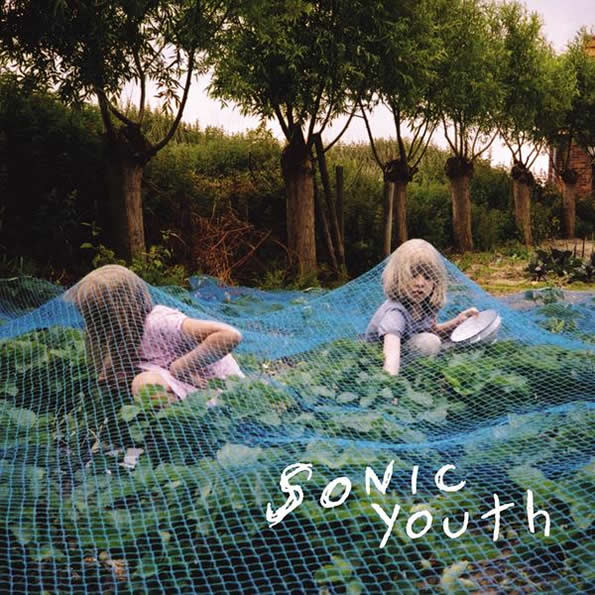 The cover of Sonic Youth's Murray Street (DGC, 2002).

Behr: How have you talked to your kids about happened? Do you have your kids experience it in a palpable way, since you live close to the site, such as taking them to any of the memorials? Or talk about the making of Murray Street?

Ranaldo: Well, my oldest son was in high school at the time and could see the towers from his school windows. The school had to be evacuated that day. So he has his own memories of it. My younger two were both tiny at the time, but maybe from living down here in the midst of the whole reconstruction, they've had a lot of aspects of that time revealed to them.

Behr: I wanted to talk to you about the India festival you went to in September, the Ziro Festival of Music. Had you never been to India before?

Ranaldo: No. I had never been there. I've been very seriously wanting to go for the last decade at least. I was always asking 'Why can't Sonic Youth go to India'?

Behr: That's a funny question, like you just ask the heavens, Why can't Sonic Youth go there?

Ranaldo: Why can't we get a gig there? We can get a gig almost anywhere. Leah and I had talked about taking our kids there, but we didn't think they were quite old enough. I think now they would be. I think it's a very intense trip and I think you want to be able to remember it.

Behr: When you were playing at this festival at this remote spot, did you feel you were bringing music that people hadn't heard live before? Or did you feel there was a cultural exchange that was really good?

Ranaldo: I did. They'd heard that kind of music. Not exactly what we were doing, maybe, but modern western music. The festival was in this super remote region that was really hard to get to—maybe the most remote place I've ever been, the foothills of the Himilayas in the northeast of India. It's in a section that they call tribal lands. They aren't Hindus or Buddhists or Muslims there; they're animists. They believe in forest gods, and live in bamboo huts surrounded by rice fields. It's kind of far northeast and east of Bangladesh and Tibet and above Burma and Thailand. More like Southeast Asia. It took us sixteen hours driving on pretty bad roads to get to Ziro Valley.



Behr: A reporter for the Washington Post, Michael Snyder, called the drive to the festival "harrowing." He wrote: "continuing, in its final 60 miles, along pockmarked switchbacks that hugged the contours of the hillsides as they rose through subtropical jungle toward the gentle alpine hills that enclose Ziro." How did you tolerate that drive?

Ranaldo: Well, just because everything was so unusual and so crazy—like driving on Indian roads, driving through all these tiny villages. We flew from Delhi to this town called Guwahati, then we drove through the tea plantations of Assam and then into this other province that's just all rice fields and bamboo huts. Little two-lane roads. I don't know if you did much driving when you were there, but it's super scary. They drive like total maniacs, and there's cows in the road, bicycle rickshaws, families walking—or biking—on the road. A lot of bicycle rickshaws—three-wheeled taxi types of thing. We rode a bunch of them in the narrow streets of Old Delhi.

At the festival there were all these Indian rock bands over three days, and it didn't feel like the music we were playing was an unknown language. Everything we heard from the Indian bands—I mean some of them were pretty good—all sounded like something we'd heard before, in a sense. They were maybe getting their influences handed down a couple of times, a bit like a game of telephone. So I guess in that way we were bringing a cultural exchange because I don't think they'd seen many actual western bands. Certainly not western indie rock bands or whatever you want to call it. It was exciting to be there on that level.

Behr: Did you enjoy the music, or were you disappointed by the other bands?

Ranaldo: No, I wasn't disappointed. We were surprised by a couple of them that were quite good. And I would be interested to seek them out and hear some of them again. The only thing we didn't hear was traditional music. I was a little sad about that. We heard a lot of modern Indian rock music, like guys playing bass and drums, and guitar, but we didn't hear any sitars and tablas and things like that. I love that music, Indian ragas…

Behr: Did you buy instruments?

Ranaldo: We did. We went to a lot of music stores, especially in Old Delhi. And we bought tablas, and I bought some bells—I always buy bells wherever I go, especially if they're cheap—and Alan bought an electric tabla and electric tambura, like boom-boxy things that you can program to do tabla beats on. They're really cool.

Behr: My piano teacher is in her seventies, so she's outlived some students, which seems kind of sad to me, like outliving a child. She had one student, a lawyer who was dying of cancer, he wanted to learn all the Bach Sarabandes from the French suites. At the end of his life he was so weak he had to be carried up the stairs to her house.

Ranaldo: Wow.

Behr: So now when I play those songs I think of him dying, and I wonder what I'll want to play if I'm close to dying. So even though music can be really nostalgic and beautiful there's also the sense of death around it.

Ranaldo: Sure. Music happens across time, so being about time, music is akin to the notion of beginning, middle, and end.

Behr: Well, that's really cheerful! I don't have a lot of CDs loaded on my computer, but yours is alphabetically before Lester Flatt and Earl Scruggs—

Ranaldo: Oh, good.

Behr: So it's refreshing to let it go into Lester Flatt and Earl Scruggs, because I feel there's a continuity with your music—

Ranaldo: I love that music. I played with Earl Scruggs' nephew, Chris Scruggs, in Nashville this last month [October 2013].

Behr: Talk about history, huh?

Ranaldo: Yeah, he's a really amazing player and a really great guy.

Behr: What was the context? How did that come together?

Ranaldo: Chris was playing with M. Ward when we toured together last summer, and he is currently in ex-Monkee Mike Nesmith's band, as well as leading his own Nashville outfit. He opened our show down there.

Behr: When you write do you write longhand or on the computer?

Ranaldo: I do both. I do a bunch of stuff on the computer. If I agree to do something like writing something for a website I usually do that stuff right on the computer. I still write lyrics and poems or ideas or just journal-type entry stuff in pocket notebooks that I always carry around, also for quick sketches.

Behr: Do you have music on when you write? Or do you try to have it kind of quiet?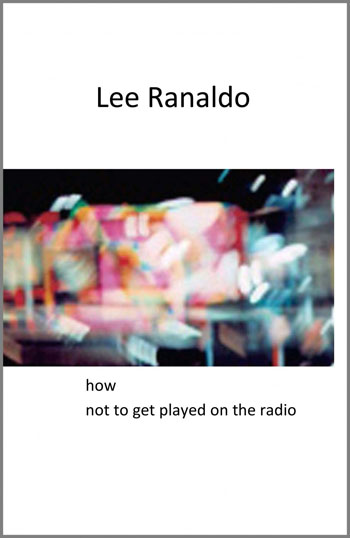 Ranaldo: Sometimes you're in a van or something and there's music playing and sometimes it's totally quiet—a bit of each.

Behr: Do you revise what you write, or do you keep some spontaneity with it as you might with improvised music?

Ranaldo: Well, Alan Ginsberg said "first thought, best thought," and I try to remember that, but most all writing benefits from some revision. I mean, Kerouac revised On The Road, even though the myth is that he just poured it out in one long sitting and then never changed a thing. I like the editing process, it's kind of fascinating—finding the right word or phrase or description.

Behr: If you could sing like anyone else for the day, who would it be? Like if you could wake up, open your mouth, and sound like someone.

Ranaldo: Wow. That's a wild question. Like anyone?

Behr: Like if I could sing like Al Green for a day, I would be really happy. I would take off a week of my life. Or Sly Stone ...

Ranaldo: Maybe someone with a voice that's different, like maybe Joni Mitchell. I don't have a high voice with the range that she could sing. She had just crazy vocal acrobatics. I guess I might choose someone with a voice like that.

Behr: When I was putting the questions together, I read an interview between Tom Waits and John Baldessari in the October 2013 issue of Juxtapoz. It reminded me of a kind of openness to chaos I see in your life, and it made me laugh. At one point Baldessari said, "Every now and then I love to read a sentence backwards and so on." Waits said, "I think we all want to explode the structure of anything. It's natural. Wouldn't you love to see a piano thrown off of the Empire State Building? And listen to it when it lands?"

Ranaldo: Yes, I'd love to hear that piano land!

---

Lee Ranaldo is a musician, singer-songwriter, guitarist, writer, visual artist, and record producer. He is a co-founder of the band Sonic Youth.
Alex Behr recently interviewed Beth Lisick for the magazine. Behr's essay about performing in the "Mortified" series ran in our Winter 2010 issue.