Quiz
Are You Addicted to Sports?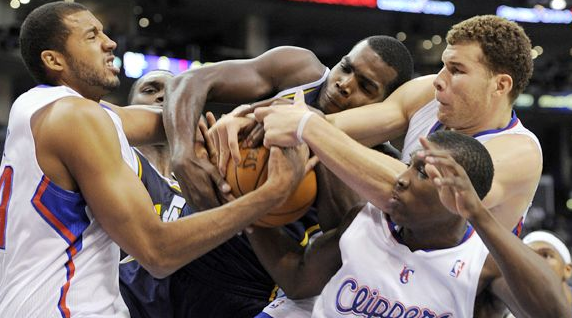 From July 15 through July 18, no regular season games were scheduled in the NBA, NFL, NHL, Major League Baseball, NCAA football, or NCAA basketball. The four night stretch offered an excellent opportunity to evaluate whether you're in control of your relationship with the world of sports. Read the questions below, reflect on how you spent your evenings, and prepare to answer the question: Are you addicted to sports?
1. How did you spend the evening of Monday, July 15, when you realized there were no scheduled regular season games in any of the major sports leagues?
—Helped your significant other make dinner, then helped clean up. You played with your kids or, if you don't have kids, you spent some time chatting with your significant other and/or friends. After the kids went to sleep and/or the friends left, you turned the lights down low and it was time to slip into, ahem, a more intimate groove. (0 points)
—Helped make dinner, after which you wandered the house in a distracted state, at a loss. You noticed you had a back yard, and above it, a sky. Those seemed like overwhelming things to contemplate. They kind of freaked you out at first, but then you thought, Hey, maybe they're kind of nice, really. (3 points)
—Just because there weren't any games on doesn't mean you didn't keep track of developments. NBA teams were making deals, NFL teams were prepping for training camp—all sorts of stuff was going on, and you kept up with it. (6 points)
—You watched the All-Star Weekend Home Run Derby because the Home Run Derby is a real and serious thing. They keep records of who did how well in what round in each year and all of that. They wouldn't keep records if it wasn't a serious thing. Players taking turns hitting home runs off of pitches thrown by a friend of theirs isn't the equivalent of the gunny sack race in Battle of the Network Stars. It's a serious thing worthy of being televised and watched and summarized on Wikipedia. (10 points)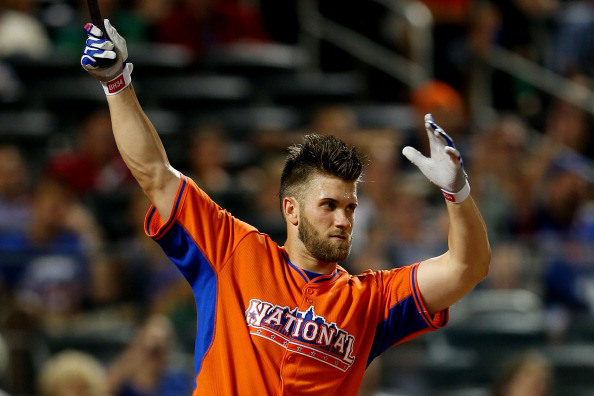 The MLB Home Run Derby is a nationally-televised event so important that some players do their hair.

2. What did you do Tuesday evening?
—You sent the kids to the houses of friends or family for the evening, and had dinner alone at home with your significant other. It gave the two of you a chance to have a real conversation, which you enjoyed. Your significant other is interesting and fun and you wish the two of you had more time like that together. You both agreed you should purposely schedule it into your week more often. (0 points)
—You had DVR'ed those ESPN documentaries about Title IX and women reporters in locker rooms, so you went ahead and watched them. You were impressed, so afterward you thought, heck, this was maybe a perfect time to watch a women's sporting event. When you checked the program guide and realized that ESPN wasn't actually broadcasting any women's sporting events, but was instead repeating the same five trivial stories about men's sports on multiple channels for hours and hours, it seemed weird. The difference between the way ESPN talks about itself and how it actually behaves couldn't amount to ridiculously sanctimonious hypocrisy, could it? (3 points)
—You tried to watch the MLB All-Star Game, but games without stakes are kind of boring, so you went on Twitter and started arguments with people about the players while you had the game on in the background. That got boring, too, though, so you went to the TMZ website and laughed at rumors about celebrities. (6 points)
—You want to tell us that we're wrong—the MLB All-Star Game does too have stakes! It has HUGE stakes! The team that wins the All-Star Game gets home field advantage in the World Series! Wait, that's not right. The league…that wins the All-Star Game…it means the team that represents that league in the World Series, that team, which we don't know what team that is yet since the playoffs are still way off, but anyway, whatever team that turns out to be, they will get home field advantage in the World Series. When you say it out loud like that, it sounds like nonsense, like the league has created an artificial connection between things that have no logical connection. But it makes sense to you emotionally! That's why you watched the whole All-Star Game. It's important! (10 points)

3. Wednesday, the Home Run Derby and MLB All-Star Game were over, but there were still no scheduled regular season games in the NFL, NBA, NHL, MLB, NCAA basketball or NCAA football? How did you spend your evening?
—Everyone went out to dinner together, and then afterward you went to that putt-putt golf place. It's summer, you thought, so why not have some fun? Then you walked around downtown or the neighborhood for a bit, after which you got some ice cream. When you got back home, you chatted with some neighbors, who were also outside. It was a nice evening. (0 points)
—You thought about your life and what you're doing with it. You kind of wonder if maybe you could do, or be, more. It's hard to put into words. You're not sure. You spent a chunk of the evening just in the back yard, drinking a beer while lying in the grass and staring at the sky, thinking. You decided you really just need to motivate yourself. That's the first thing.
(3 points)
—You did the same as above, but had a second beer, and then a third, and eventually those thoughts went away. You wandered back into the house and fell asleep on the couch.
(6 points)
—First, RSRSN (Really Specific Region Sports Network) had some NBA Summer League on, so you watched that and then hopped onto your team's SB Nation blog to express your disappointment in how some of the players performed in the games, which were obviously of great importance to the NBA, since your team's games were played in Las Vegas with little or no practice. Then you decided to drill down into some of the deeper MLB player metrics and make some serious decisions. You could really be managing your MLB fantasy team so much better, you decided. Your fantasy team is totally going to kick ass in the second half of the season. You also watched some Major League Soccer, then went onto the team's blog and tried to write a post totally ripping the coach, but you couldn't remember your user name. You thought it was BeckhamSux95, but that didn't work. You tried GettinMessi69, but no. So you just created a new user account, wrote the post, and signed off. Remember, your new user name is "HomeyDontPeleThat." (10 points)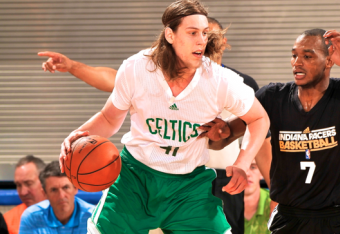 The NBA summer league reveals quite a bit, though no one can explain how or why that would be true.

4. Thursday was the last day of the MLB All-Star break, so there were still no games. How did you spend the evening?
—You went out and played some sports with your family and/or friends—a little tennis or basketball at the local courts, or some soccer or softball on the field by the courts. It was fun. Everyone involved showed improvement over just the course of the evening, without even being super serious about it or anything. You decided you'd like to do that more often. It's just kind of its own reward. (0 points)
—You exercised. You want to get in shape. Afterward, you picked up a book and read it for a little while. It was okay. Not great, but okay. It wasn't two people shouting over each other like on television, so honestly, it got a little boring. But you do want to try to be healthier. You're thinking that everyone in the house could try to be healthier, really. (3 points)
—You intended to go for a long run, but after a couple blocks you realized that sucked, so you went for a short walk. Afterward you had a couple beers, because you'd earned them. You checked the sports news and columnists—there was a lot of interesting stuff going on. There was also some good advance analysis of your MLB team's Friday game, which the analysts suggested was a particularly interesting and important one. You've been lucky this season—the analysts have suggested that every one of your team's games has been worthy of analysis. It seems like all 162 regular season games might be interesting, important match-ups! (6 points)
—The problem with fantasy leagues is that a lot of times the other guys in the league are just jerks. You tried to make trades to strengthen your fantasy team, but the other guys didn't want to do those trades. Some of them didn't even see your tweets or emails! It's like, dude, are we in a league or are we not in a league? What makes the fantasy league work is making it a priority. Come on! Also, why don't NFL teams televise their training camps? Those are about to start, and how can fans second-guess players' decisions or coaching strategies on the tire-jumping or medicine-ball-tossing drills when the camps aren't televised. The NFL needs to get its act together. (10 points)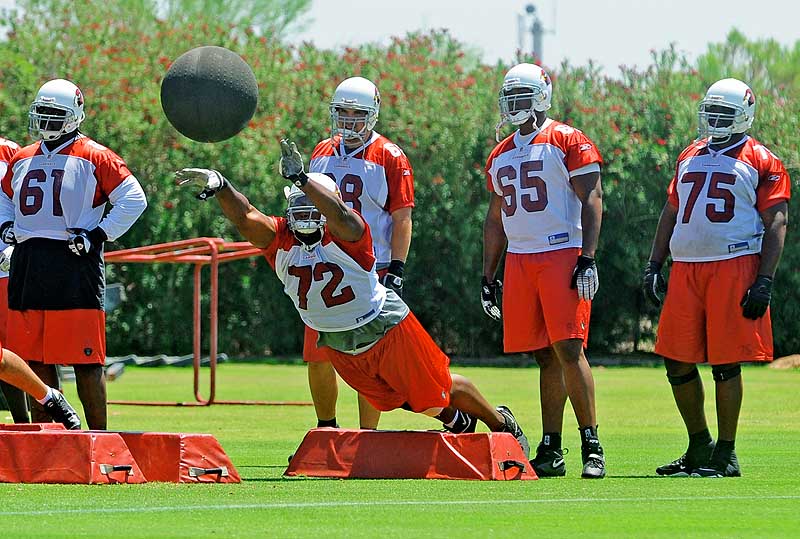 An NFL player throws a large ball while falling over something. He is being evaluated.

5. Regular season baseball games started again Friday. How did you spend the evening?
—You had some friends over for dinner. You grilled a bunch of stuff and ate outside—it was a good time. You could have hung out with your friends for hours more, but it just got too late. You all agreed to do it again soon. (0 points)
—You saw that there were some games on again and had kind of a sick feeling when you turned one on. You thought, Why am I doing this? even while you were doing it. There's, like, a disconnect between your mind and your body or something. You made an appointment with a counselor. When you told your significant other about the appointment, your significant other said that was a good thing to do—your significant other actually seemed proud of you. (3 points)
—You watched a baseball game. It was a good one. Then you fell asleep. (6 points)
—You know what the great thing is about the All-Star break? It gave you a chance to reorganize your entire set-up. You combed and strengthened your twitter feeds, made some moves on your fantasy teams, and set up the DVR to record some of the other teams' games, just to kind of check on those other players a bit. You're on top of it now—the rest of the summer is going to kick ass. (10 points)

Results:
0-6 Not only are you not addicted to sports, are you even a real fan? Just because you play some sports with your family or friends doesn't make you serious about sports. Think about it: the time you spend actually playing sports takes away from the time you could spend watching or arguing about them. You only took this quiz to show off. Just go hug your wife or build tree houses for your kids or be happy or whatever.
7-24 You're not addicted to sports, but you rely on them, which is kind of weird, right? Those troubling thoughts you've been having about ESPN and the deeper financial structures and class implications of professional sports franchises? You're onto something. Give voice to those thoughts. Enjoy the games and simultaneously know they're ridiculous. You're going to be fine.
25-38 You're probably addicted to sports the way some people are addicted to cigarettes. You know you should quit, or at least cut back, but you can't. It's not going to kill you anytime soon, but it is damaging the quality of your life. Take a modest, easily realizable first step. Leave Twitter? Stop reading Grantland? Cancel the MLB package? What is something you would be willing to do? Do it, and go from there. Ask for help if you need it. You can beat this and have a decent relationship and know the names of your children and/or friends. We're pulling for you.
39-46 You're addicted to sports the way some people are addicted to meth: you have to have it, will do anything to keep having it, and are probably hurting others around you in order to get it. You don't even like the people you call your friends—they just share the same compulsions. You won't be able to break these patterns on your own. You have to admit you are not in control, that you need help, and that you need to ask for that help. And no, ESPN cannot help you. The people at ESPN are not your friends. They don't know you and they don't care about you. You need to understand that.
47-50 You're like a drug dealer. You use, and you get others to use, so that you can normalize and professionalize your addiction and pathologies. The things you say don't make sense, and the things you say with the most confidence make the least sense. We would suggesting re-reading your answers aloud and thinking about how they sound, but we know you will just re-read as if your answers are the highlights package of how you totally kicked ass on this quiz. You have not won this quiz, even though right now you are saying, "Sorry, bro, but I totally won this quiz." Because sports analogy is the only way to communicate with you, we're going to have to do it: THIS QUIZ IS LIKE GOLF. Lower scores are better. It's not like football. IT'S GOLF. No! Don't go to the PGA golf website and create a user name! Just…all right. Great. You're trolling Lee Westwood? That's great. Enjoy.


---

It was a good quiz, all the questions played hard. It was a good quiz, all the questions played hard. It was a good quiz. All the questions played hard.