Inquiry
My NPR is Different from Your NPR
Curated News Gets Further Curated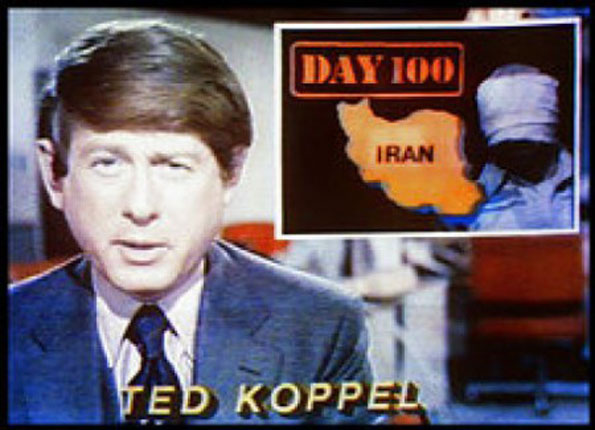 By Benjamin Craig


ince about the age of fourteen, I have had a special affinity for "The News." In those years I suspect I was wooed by Ted Koppel's tenacity act and the gravity of Dan Rather's newsreading. Along the way, though, I have acquired a set of ideas about what news is and/or ought to be. I have variously felt that news should primarily concern itself with accurate un-biased reporting, that news outlets should strive to be inclusive in how they curate content, and that the idea of curation undermines the notion of un-biased reporting. I suspect that each of those competing perspectives holds a bit of truth. One thing, though, that has cemented itself: curation is absolutely necessary. Even the most dogged news-hound cannot possibly hope to access, much less digest, the whole of the day's news. Some mechanism is necessary to ensure that some set of thoughtfully curated content reaches the citizen. (In a small nod to my remaining idealism, I've resisted the urge to use the term "consumer," and opted for "citizen" instead. Substitute as you see fit.)

Today, NPR has launched a new app for listening to curated news content on iPhone, iPad, and Android devices. It's called NPR One. It allows users to access the national content and local content in one place as a radio stream. Here's the pitch from the NPR One web site:
NPR One is the new audio app that connects you to a stream of public radio news and stories curated for you. Informing, engaging, inspiring and surprising. From the ends of the earth to the tiniest corners of your city.

Here we go. It's NPR One.

Well, that sounds promising. I like the bit about "ends of the earth" and "your city." It gives a sense of the breadth of the operation. I open the app, identify my local stations, and that's the end of my customization experience. Except that, behind the scenes, some curation promises to happen. How that curation works is not apparent. NPR gives some explanation of how the order of stories in the stream may work, but not how the app (algorithm?) will choose stories for me.

I have reservations about individualized curation. In 2011, Eli Pariser gave a talk at the TED Conference called "Beware online 'filter bubbles.'" In that talk, Pariser makes some points about how Facebook chooses what content reaches your feed and notes that, in his case, Facebook edited out content from his more conservative friends—because he was less likely to click on and read that content. Facebook had learned his preferences and began catering to them. In a more troubling move, Pariser showed how that kind of preference-based editing also affects an individual's Google search results. The result is a highly personalized web experience. My Internet is different from your Internet.



Eli Pariser, who coined the phrase "filter bubble" to describe the dangers of online curation.

The trouble here is that a couple of massive corporations are essentially conspiring to give me the Internet I want—which may not precisely correlate to the Internet I need. If I find something challenging, I may skip it. The next time something that challenges me comes around, I may never even know about it. In Pariser's words:


What this suggests is actually that we may have the story about the Internet wrong. In a broadcast society—this is how the founding mythology goes—in a broadcast society, there were these gatekeepers, the editors, and they controlled the flows of information. And along came the Internet and it swept them out of the way, and it allowed all of us to connect together, and it was awesome. But that's not actually what's happening right now. What we're seeing is more of a passing of the torch from human gatekeepers to algorithmic ones. And the thing is that the algorithms don't yet have the kind of embedded ethics that the editors did.

That those editors were always working from a useful set of "embedded ethics" is dubious. But I trust a well-meaning, flawed human being to thoughtfully choose content for a large and relatively diverse group of readers or viewers more than I trust an algorithm to choose content for an individual. I think there's some cultural benefit to sharing the same newsfeed, and I'm not sure ethics can be written into an editor-algorithm. I worry that personalization begets alienation and further political, social, and cultural stratification. Likely, I'm nostalgic for a shared news experience that never existed, but if my premise—that there is a benefit to that experience—is correct, then the corresponding move should be to create news outlets that approximate that experience rather than moving further away from it.

I sound, even to myself, a little conservative—maybe a little Luddite, even. I can live with that, as long as when I chat with you over a beer we have a few shared bits of news to mull over, some common threads to follow. Ultimately, it's another in the long string of questions about how we want to socialize. In this case, I think the stakes are pretty high, and for now I'm penciling myself in as skeptical about my own ability to decide what is important and NPR's ability to use my decisions as a productive basis for curating the news for me. I'd rather they just hired someone smart, thoughtful, and ethically driven to edit the content. Which, I suppose, is precisely what my local public radio station is already doing, and why I'm going to urge myself to listen to the un-personalized broadcast even when it is challenging, upsetting, or seems irrelevant to my personal interests.

---

Benjamin Craig is a senior editor at the magazine.