Mostly Novels
Ulysses, Updated
Maya Lang's The Sixteenth of June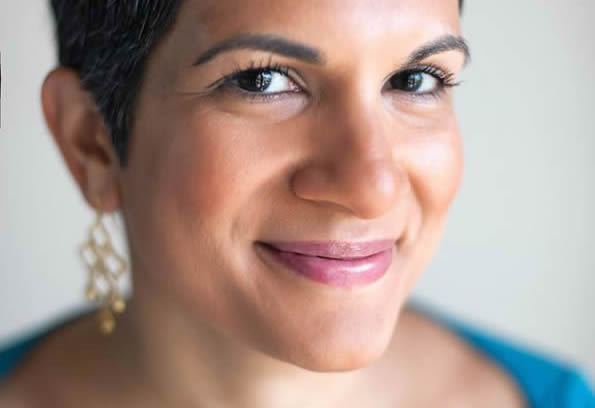 Maya Lang. Her debut novel, "The Sixteenth of June," is built upon the structure of Joyce's "Ulysses."

By Emily Burns Morgan


he Sixteenth of June is a slender, pretty novel populated by a small cast of characters I came to know and care for. It is also full of references to characters I already knew and cared for, but though peppered with allusions, you needn't have read Ulysses (or Mrs. Dalloway, or anything else, for that matter) to enjoy The Sixteenth of June—though it's sure fun if you have. While Ulysses is generally considered "high modernism," The Sixteenth of June is contemporary, realistic literary fiction. The modernist allusions are intended and work as bits of fun—this isn't Joyce. Rather, it's for those of us who admire Joyce and enjoy delicate, intricate, feminine novels as well. One feels the influence of Woolf in the writing itself more so than Joyce. That is definitely a compliment.

Lang's title, of course, refers to Bloomsday, June 16, the day on which the fictional action of Ulysses takes place. Like that book and Mrs. Dalloway, Lang's novel unfolds over the course of a single day, this time in the wealthy suburbs of Philadelphia. It opens with a funeral and closes with a party. I won't enumerate the links to Ulysses here. Suffice it to say that each chapter connects to its counterpart in Ulysses, just as those in Ulysses do the Odyssey, and the lover of either will feel a tingle of recognition in many scenes. The author also lists relevant quotations on her website; the work is not scholarly, but nods in the academic's direction.

We begin, of course, with Stephen shaving. The chapters then alternate between Stephen, a young scholar working on a PhD in literature with a concentration on Woolf, and Leopold (Leo), his brother. Leo, a nice guy who just wants his family and his life to be "normal" and relatively happy, is engaged to an ex-opera singer named Nora, who happens to be Stephen's best friend (it's how Leo and Nora met; Stephen and Nora went to the same college). Nora's mother has recently died of cancer, and Nora is having a hard time dealing with her grief. One of her apparent coping mechanisms is trichotillomania, the pulling-out of one's hair. Leo is a gentle, supportive fiancé, but the reader gets the impression that, whether related to her grief or not, Nora is no longer as invested in the relationship as he is. Although she has agreed to marry him, she resists setting a date or planning the wedding. Much of the tension of the novel centers around this "will she or won't she" question.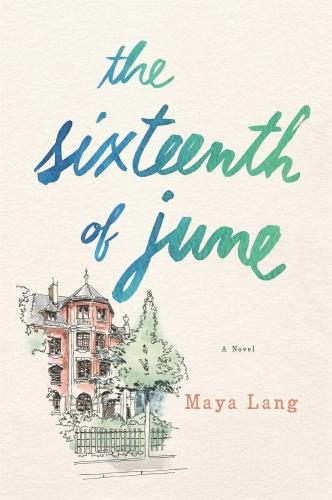 Stephen and Leo's grandmother has just died, and the first event of the day is her funeral at a synagogue. Leo and his parents, June and Michael—who may have sent Leo's grandmother to a retirement home earlier than necessary—have recently discovered that Stephen had been visiting her weekly without telling any of them. June and Michael are described primarily as pretentious rich people. Both attractive and well dressed, Michael's success and good looks give him a subtle sex appeal; June is somewhat more complicated, yet still pretty shallow. Their primary goal in life is to be seen as sophisticated. To this end, they throw an annual Bloomsday party, though it is pointed out that it's unlikely either has ever read all of Ulysses. Michael's mother has had the bad form to occasion a funeral on the very day of this months-in-the-planning party, so Michael and June decide to go ahead with the party anyway. Family tensions are an important element of the book, and the relationship between the two brothers and their parents is in many ways more interesting than their relationship to Nora, who is ostensibly the main character here.

All of Lang's characters are compelling and vividly drawn, but Nora is the limpest of the bunch. Since her mother died only a year ago, though, and she is so young, one is compelled to forgive her. Her grief has changed her, we are told, though it's hard to get a good sense of what she was like before. She's something of an enigma in the midst of a group of strong, complicated characters—not unlike Molly Bloom, perhaps. And, as with Molly, though we don't get as close to Nora as to Stephen and Leo, it feels like the book is ultimately Nora's. Joyce's real-life wife was named Nora—Nora Barnacle. Could there be a better description of this Nora? She feels herself floating, unsure of what to do, and uses Leo and his family to hold herself steady, like a barnacle encrusted on the side of a yacht. She feeds off of their sophistication, their beauty, and their connections to one another while her own family, dreams, and desires wash away in life's incessant waves. It would be obnoxious, if it weren't so understandable. In a few ways, Nora reminded me of Rachel in Virginia Woolf's The Voyage Out. Rachel, a young girl on her first trip away from her sea-faring father, whose mother is also dead, becomes ill after getting engaged, and ultimately turns away from her lover, towards death. There are some correlations, but The Sixteenth of June, happily, is published almost one hundred years after The Voyage Out; things have changed for women. Marriage or death are no longer Nora's only options.

There is much that is good in The Sixteenth of June, well beyond its hint of Woolf. The concerns of the 20th century have been updated for our own time, though, of course, many remain the same—the qualities and benefits of different types of art, the indignities of making a living as an academic, sexuality, women's roles and obligations, the desire to be someone else, what we deem "disorders" in our society, our inability to express our true selves, death—all are explored here with honesty, complexity, and compassion. There were a few passages, particularly at chapter endings, where the writing felt a bit too "one the nose" for my taste. Still, those instances are minor in a book in which a small corner of the world is brought to vivid life for one busy day.

As often happens in real life, everything in The Sixteenth of June comes to a head at once, after the events of this very full and emotional day. The characters begin to accept change and to change themselves. After the significant suspense that builds up over the course of the novel, I found the denouement reserved but honest. The Sixteenth of June is a quiet, delightful book, a pleasant dip into a world many of us can never get enough of, updated in a charming, contemporary way.

---

Emily Burns Morgan is a writer, editor, and professor in Brooklyn. Her work has appeared in The Raleigh Review, Killing the Angel, and The Montreal Review, among other publications.