Aside
Spectacular Goals I Have Run From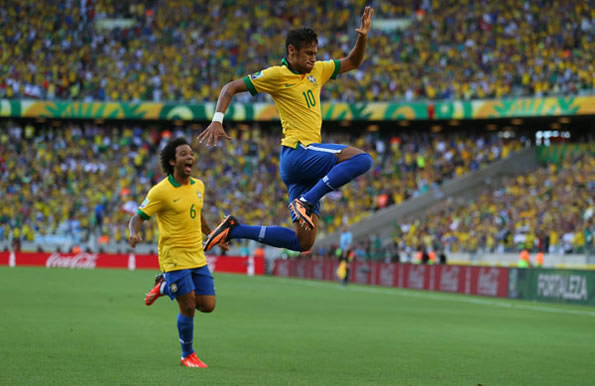 By Pete Tothero

1984, 5th Grade Rec Championship vs. Franklin Elementary: I take a pass just beyond the midfield line from Greg Woznowski, baffle one defender with a hip wiggle, lift the ball past another, and fire a shot inside the left post. Brilliant! I run to the flag in the corner, then up the sideline, arms raised, sprinting like a demon and howling like a banshee. My teammates give chase, tackling me near midfield. Franklin's lead has been cut from eight goals to seven, and I have announced my presence on the world stage!

1986, Middle School C-Team Invitational: Down three goals late in the second half, I show the heart of a lion as I dash into a scrum near the goal and fling my body in front of a defender's attempt to clear. The ball ricochets off my shin and past the stunned keeper. It's 1984 all over! I run down the center of the field, high-stepping and fist-pumping, then slide to my knees, a supplicant to my own genius. They'll not forget my name anytime soon!

1987, Middle School Spring Dance: In the 84th minute, the deejay throws on Atlantic Starr's "Always and Forever." Displaying clever footwork, I thread my way toward the juice table, sidestep breakdancing 8th graders, and get to Julie Munson just before Greg. Could it be? I ask if she wants to dance. "Do I know you?" she says. I run—around the juice table, to the back corner of the cafetorium, then past the vice principal's office. As the cd skips during the chorus, I tear my shirt off and wave it joyously, awash in the moment. Though the PE coach elects to pull me from the dance at that point, the job has been done, and let there be no doubt: I have made. My. Mark.

1990, High School Intrasquad Game: In the 54th minute I receive a pass near the top of the box and with an inspired first touch knee the ball over my head. Woznowski misses on his header, and the ball finds my heel, then the back of the net. Is there no end to the shocking creativity, the dazzling athleticism? I sprint to the sideline, past the tennis courts, and into the parking lot, where I pause to perform a saucy Macarena. That, my friends, was an own-goal for all time! The legend grows, it knows no bounds!

1991, Spring Break Party, Woznowski Residence: In the 93rd minute I begin the set piece in which I will talk Julie Munson into taking my virginity. The Woznowski minivan pulls into the drive, though—Greg and his parents are back from Utah? They said I was supposed to take care of their dog until Sunday! I move past sophomores doing shots at the dining table and show sneaky speed slipping out the back door. Greg's dad roars as he enters his home to find it full of drunk teenagers, but it's too late, I'm in open space! I catch a glancing blow from the barbecue but play on, leaping the fence and sprinting down the street. This is a feat that will be recounted for years to come, I can assure you of that! (It will also be recounted half an hour later when I am forced to apologize, pay for damages, and help find the dog.)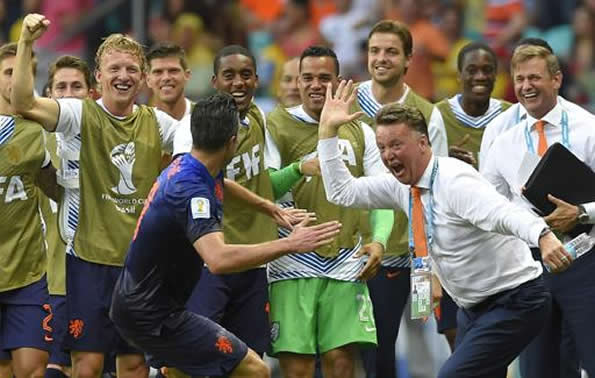 1997, English 7, Period 1, First Day: Teaching certificate tucked firmly in the pocket of my soft-sided bag, I stand at the front of the 7th grade Language Arts classroom I have spent the last week decorating and arranging. An energetic new middle school teacher, I know I will inspire a sense of curiosity and wonder in my students, their minds and lives transformed by a new respect for the power of literature. The students file in. Clumsy and bug-eyed, they reek of body odor while chirping profanities and bodily-function sounds. Three begin to wrestle. Another is crying.

This is not going to work.

2002, My Night: I will be a rock, a source of stability, wisdom, and unconditional love for this, my child, whom I cradle in my strong arms. Also I am exhausted and do the teeth just come in one at a time forever, or what? Let's just rub a little whiskey on those poor gums, like Grandma did when Daddy was a boy. A little for baby, a little for Daddy. A little more for Daddy. A little more for Daddy. The legend continues.

2007, Hawthorne Park Friendly: Woznowski makes a decent pass before tripping and falling. The goalie is too busy slamming a PBR to care that I've kicked the ball in. I shuffle back upfield, ignoring the ache behind my knee. I forgot to take ibuprofen before the game, but I have extended my legacy nevertheless. In theory.

2010, Fidelity Website: With a few savvy clicks of the mouse, I can set up monthly withdrawals from my checking account into college savings accounts that will, over years of disciplined saving, result in a financial boon for my precious children when they head off to school. With a deft double click I engage the calculator application, tabulating our family's monthly income versus expenses. The crowd rises…

It's also good for kids to pay their own way through school. Better, really.

2014, Home Sale Prep: Our realtor says I need to replace the rotten boards in our front porch before the house can be listed. This is the kind of task a man who's good with a hammer and saw will attack with gusto. No quarter given, none asked! But what's this? It's tongue-and-groove fir? A formidable opponent, but when have I not been game? Though really, it seems I can't replace just one board, because they're all interlocked. Is that standard? That's crazy.

You know, sometimes you just list your house and see what happens. People do that, they let the market tell them what they're worth. There's no reason to do anything more here.

---

Pete Tothero is the magazine's Sports Editor.