Mostly Novels
On Her Own Timeline
Art and Sincerity in The Flamethrowers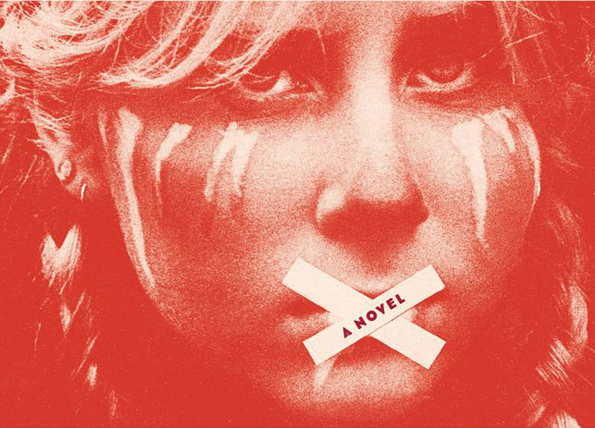 "The Flamethrowers" tracks the effect the city can have on a young woman who leaves home to create art.


By Emily Burns Morgan


he Flamethrowers is about a lot of things, but the ones that interest me most are those that feel true to my own experiences. For me, then, The Flamethrowers is about art; more specifically, it's about what it's like to be a young, heterosexual woman who leaves her rural home for the city in the hopes of creating art. Kushner's main characters, Sandro and Reno, represent not just individuals, but types. Some reviewers have referred to Reno as a "cipher," but Sandro is also symbolic. Each represents a very different world. Reno: female, from Nevada, twenty-two, lower class, unconnected in New York, naïve, alone. Her boyfriend, Sandro, whom she meets soon after arriving in the city: a decade older, of a wealthy, well-connected family, worldly, somewhat cynical. Both are artists; it might be the only thing they have in common. That, and affection for Sandro's best friend, Ronnie, a fellow artist with whom Reno has a one-night stand before meeting Sandro. The relationship between the three is complex, and yet it isn't at all. Perhaps the only person to whom it feels complicated is Reno, but that's only because she doesn't know any better yet.

Interestingly, Kushner allows us into Sandro's past even more than Reno's, though Reno is ostensibly the main character. From the beginning we are shifted back and forth between Reno's daily life and Sandro's father's past, as he conceives of and then develops his company. With Reno we travel to Nevada's salt flats, where she rides a Valera motorcycle (provided by Sandro's family's company at Ronnie's insistence) as fast as she can across the white, baked land, in order to then take pictures of the tracks she's made. On her solo journey, Reno becomes acquainted with the Valera team, and after beating the women's land speed record, receives an invitation to Italy to tour with them. Sandro grudgingly agrees to come along and smooth the way with his connections. For a week prior to the tour they stay at his family's estate outside of Milan. The family is unfriendly to the lowly, unpedigreed Reno, and the experience is an unpleasant one. When she unexpectedly follows the family to company headquarters for a meeting, she witnesses something that upsets her enough to leave altogether. Devastated by what she's seen, Reno allows herself to be driven to Rome by the family's groundskeeper, who is actually a revolutionary, plotting against the ruling classes.

The book is set in the 1970s, and the political climate in New York and Italy at this time is rich fodder for exploring the interactions between revolution, capitalism, and art. Certainly, Reno and Sandro are from opposite ends of the economic spectrum. But since so much of the book centers around their romantic relationship and Reno's thoughts about art, I can't help but think that another reason Kushner takes us back in time is to better explore the differences between men and women as lovers, as artists, and as potential agents of change. Such differences still exist, of course, but thankfully not as starkly as in the 1970s.



Rachel Kushner, in an image taken from her website.

he word I keep coming back to regarding Reno is "detached." Some of the love scenes are beautiful, but what Reno notices is more setting-oriented than specific to Sandro. "The moon was out and full, and the waves pushed glowing white piles of snow up onto the shore. […] Sandro and I stumbled out late, our minds cold and hazed with winter vodka, snowflakes in our hair. Sandro said he loved me. The way he kissed the snow from my eyelashes, wrapped me in his warmth, I believed him." Reno is taken with the gritty beauty of Brighton Beach in winter and by Sandro's performance of a lover's behavior more than she is by his actual personality. At one point they watch a film together. Sandro declares it to be about "the stark life in a coal-mining town…the human element of industry," but for Reno it was "about being a woman, about caring and not caring what happens to you. It was about not really caring." The difference here is philosophical. If we subscribe to Sandro's reading, we see the film as a lesson, an educational tool that may affect institutional change. Reno's interpretation is more existential. It recognizes both a lack of agency and an almost hedonistic acceptance of powerlessness that Reno is just beginning to vocalize, and perhaps even to feel.

"It was an irony but a fact," Reno says early on, "that a person had to move to New York City first, to become an artist of the West." It is, indeed, ironic, but whether or not it's a fact, I think, is up for contention. Reno goes on to say, "If that's what I was going to be. Sandro declared it, 'she's influenced by Land Art,' but this also served to explain away the fact that he was with a woman so young, with no detectable pedigree or accomplishments." Does Reno want to be a "Land Artist"? She doesn't know, but Sandro says so. Does she need to be in New York to be an artist at all? She doesn't know, but that's what they say. The problem is that although Reno undeniably learns from her experiences in New York and with the people she meets there, part of what she learns is powerlessness. Instead of feeling connected to the place, as she does in Nevada, in New York Reno begins to see herself as almost inherently alone. Her experiences do not bind her more closely to humanity, but rather place obstacles between herself and others. "When I thought of Gianni [the groundskeeper/revolutionary], his brooding authority, the hurried departure, me driving what turned out to be his getaway car, I felt alone in a way that might be permanent," Reno says in Italy, after leaving the Valeras and the revolutionaries, too. Allowing herself to float at the whims of the men around her is taking its toll on Reno's self-identity.

The Flamethrowers offers an implied critique, then, not only of patriarchy, but of New York and other cities like it, which stand as symbols for capitalism and the myth that the city is the best place for artists. For which artists, Kushner asks, is it beneficial? For the Sandros of the world. Maybe the Ronnies. But not the Renos. For the Renos of the world the city severs the ties between artist and subject matter. It works as a middleman, not unlike Sandro's industrialist father in the jungles of Brazil, turning Indians into slaves to extract rubber from their own trees and sell it to him for a pittance. The fact that we never learn our heroine's real name is another indication of the effect the city can have on a certain type of person. Reno is given her nickname by Ronnie on the eve of their one-night stand, in honor of the town where she was born. She says she doesn't care about his name because she "wanted to pass over names and go right to the deeper thing." What she doesn't know is that there is no deeper thing, or at least not one she'll be able to get to through the flames. Ronnie and Sandro and their fellow male artists have learned protective measures, how to live in the city in a way that Reno has not. But she's starting to. And her own method may have to do with motorcycles. "But maybe women were meant to speed past, just a blur. […] Flash, and then gone. It was a motorcycle but it felt like a mode of being." It's a possibility, but not, I think, the one she ultimately chooses.

What she lands on instead is a vague sense of not wanting to protect herself, of realizing the cost of such a method. At a gallery opening towards the end of the book a woman wears short-shorts with a see-through behind. "'It's so done. Done done done,'" another woman says to Reno about the girl's outfit. "But it's new to her, I should have said but didn't," Reno thinks. "She's on her timeline, Gloria, not yours or anyone else's." Reno, I think she is realizing, is also on her own timeline, not Sandro's or Ronnie's or anybody else's. "It was wanting something a great deal that made people embarrassing—which was why I'd hidden my wants around Sandro and his friends […] pretended I didn't want an art career when I did. Pretended I wasn't jealous of Gloria, of Helen Hellenberger, of Talia, when I was." This line is so honest that it is embarrassing and thus poignant. This, then, is one answer to the question of what it means to be a young female artist alone and far from home in the big city. Sincerity can be embarrassing, but it's not nothing, and sometimes it's the only thing you have. Don't let the city take it away.

---

Emily Burns Morgan is a writer, editor, and professor in Brooklyn. Her work has appeared in The Raleigh Review, Killing the Angel, and The Montreal Review, among other publications.