Poems
Three Poems By Doug Cox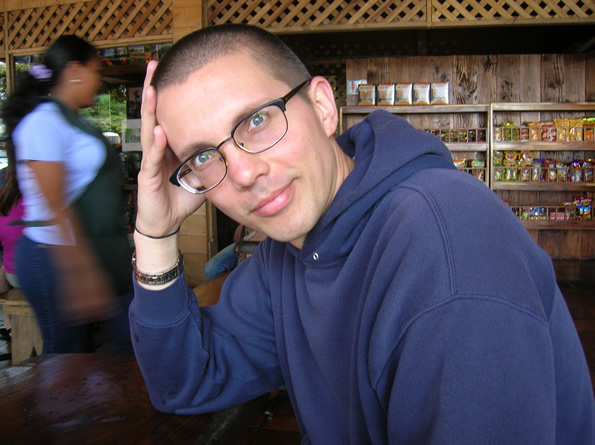 The Source
From one small spring it trickles westward, gathering strength
       From dozens of mountain creeks. The people who live

In the mountain valley carved by the river have always
       Had a close relationship with its waters.

It was a source of drinking water for Native Americans,
       Who also used it as a highway to Puget Sound.

Early settlers depended on the river in the same way,
       And in modern times it provides irrigation

       For farmers and pleasure to sport fishermen, rafters,
Swimmers, and anyone else who loves the outdoors.

Long a site for tragedy, in the mid-nineteenth century,
       White settlers battled Indians along the river,

       And men, women, and children died on both sides.
In more recent years, the river claimed drowning victims

Or gave up bodies that had been dumped by those who hoped
       The evidence of their crimes might be swept out to sea.

            —from Chasing the Devil: My Twenty-Year Quest to Capture the Green River Killer



At the Movies

                        —PG-13: 99 Minutes

Nature documentary that watches
Two hard-partying tourists

Get hammered
& dream of changing the world

To clean up the joint after humans
Bend to the pressures of

Corporate bad guys,
Stage a home invasion

Where two masters in the struggle
Between personal demons

& memory loss,
Who just got promoted from

Cubicle-dwelling office work,
Move about Manhattan

In this computer-
Animated comedy aimed at kids.

Based on the hit stage musical,
The push is already on

To get an Oscar. Subtitled.
The throwaway jokes are the best bits:

Profanity, mild bathroom humor,
Crude sexual content,

Innuendo,
Dark situations & adult themes,

Strong comic nudity, drug use,
Martial arts mayhem,


Uber-war gore,
Scary special effects, stylized

Violence galore, disturbing images,
Exploding rats, scenes

Of torture, lions mating
Discretely, nothing objectionable.



#78A1976 / Sullivan Correctional Facility / Fallsburg, NY

       Here it is clear that God has no favorites.
Friend, here is your chance to get things right.

So believe in your heart that these words
       Are true and then tell someone.

You see, I am not sharing this message
       Simply to tell you an interesting story.

Rather, I want you to taste the goodness
       Of God, just as I have in my own life,

       A man who was once a devil worshipper
And a murderer. I was involved in the occult

       And I got burned. Please consider
What I am saying. I beg you with all my heart

To place your faith in Christ right now…
       For tomorrow is promised to no one.

            —from Son of Hope: The Prison Journals of David Berkowitz Volume I.



---

Doug Cox is the author of The Last Decent Jukebox in America, a book of poems published by LS&S Press in the spring of 2011, and his most recent work has appeared in Cimarron Review, Crab Orchard Review, New Madrid, Pacific Review, and Suss.