Craft
There Had To Be An Eviction
ChatTing with Cari Luna About The Revolution of Every Day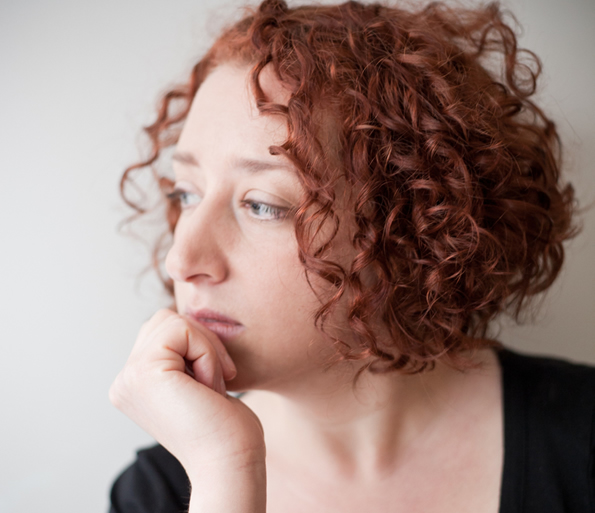 ari Luna's debut novel, The Revolution of Every Day, was one of The Oregonian's Top Ten Books of 2013. The novel takes place in the mid-1990s, among a community of squatters on New York's Lower East Side. Reviewer Natalie Serber concluded: "Luna exposes us, with tenderness and eyes open wide, to the strange and vivid beauty of a time and place we may otherwise turn from. She provides us with a satisfying opportunity to explore a foreign world." —Mary Rechner

Mary Rechner: The characters in The Revolution of Every Day are rendered as such complex beings. Though in some respects they play roles I recognized—the hopeful girl, the wronged wife, the philandering husband, the brash anarchist, the "it girl" whose prime is long past—what each says, does, thinks, and feels is often surprising and contradictory. Can you talk about how these characters originated? I'm curious who came first and so on.

Cari Luna: Amelia was first, and I've got a real soft spot for her because of it. Gerrit was close on her heels, the two of them always a pair. The book in its final form is told from five points of view, but in early drafts it was told just from Amelia and Gerrit's perspectives. I write without an outline or much advance planning, and when I started the book I was so fascinated by the relationship between Gerrit and Amelia that I followed it exclusively to the end. The result was too limiting, though. I'd wanted to tell an almost epic tale of a very specific time and place (the squatter community of New York's Lower East Side in the mid-nineties), and holding the story to just those two characters proved constricting. So I gave voice to Cat, Anne, and Steve, who had already been existing side characters. When I let them tell their stories as well, the whole thing opened up.

Amelia originated from a conversation I overheard in a Midtown Manhattan Kinko's. One of the women who worked there was telling her coworker about how a woman had been found dangling, upside down, from a window in her church. The woman had apparently been trying to climb through the window and got hung up. I wrote a draft of a short story about that woman, imagining what circumstances might have led her to try to crawl through a church window. That woman was Amelia. I scrapped the story after that first draft and gave her a book instead.

Rechner: The shifting point of view allows the reader to experience a number of characters intimately. It also helped build tension and momentum—it was fascinating to see how characters saw themselves and one another, and I began to anticipate how characters would respond to each other after each moment of action or revelation. How did your experience of writing the novel change as you wrote?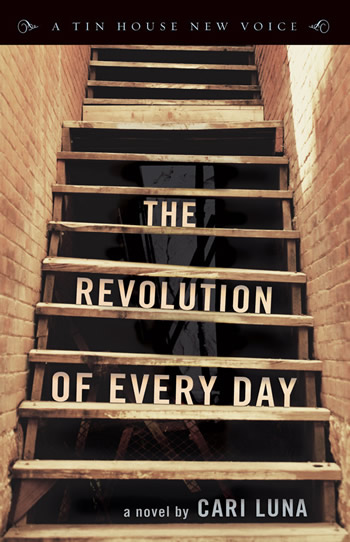 Luna: When I added the additional three points of view, it deepened my understanding of Amelia and Gerrit, as well. By seeing all of the characters from each other's perspectives, I gained a much better understanding of them and their motivations. It also allowed me to consider their situations—both political and personal—in the squat from a variety of angles. I'm fascinated by the way a story changes depending on who tells it. Weaving these five different characters' viewpoints together created a much fuller, and more nuanced, picture. Though the basic plot of the novel didn't change from the first draft to the final, my understanding of it, and my ability to flesh it out fully, came from the addition of those shifting points of view.

Rechner: What issues of craft have obsessed you as a fiction writer?

Luna: I'm really interested in tense. Present tense feels more natural to me—at least for my own voice. There's a layer of obvious artifice to past tense. A story is being told. The events are already known by the narrator, and it's a matter of hanging in there to reach that foregone conclusion. Most of the novels I love—most novels in general—are written in past tense, so I'm not saying it isn't valid or interesting. But I love the immediacy of present tense—the sense that anything at all could still happen because even the narrator doesn't yet know what's coming. (Though of course this is all psychological play because the book is a finished, unchanging object already regardless of tense.) I know there are many who don't care for present tense in longform fiction, but I find it exciting. That said, my current novel-in-progress is told in past tense. It's also told in first-person, which is new for me. It has to be that way, as it's a confession.

Rechner: The Revolution of Every Day called to mind another novel I recently read and loved, Jesmyn Ward's Salvage the Bones. Both novels set a "personal" story in a larger social and political context, and both have (at least on one level) an inevitable tragic outcome. Can you talk a bit about how the inevitability of the outcome affected the tempo of the novel?

Luna: With this book, I had both the benefit and the challenge of working with existing history. The events of the novel are loosely based on the history of the Ea. 13th Street squats, specifically the East Thirteenth Street Homesteader Coalition's battle with the City of New York in 1994-95. That history provided the skeleton—the political storyline—to hang the personal storylines on. It was tricky to maintain tension over the course of a story that unfolds over a period of six months. I did that by allowing a faster pace for the personal storylines: more happens on the personal level than on the political, and that's really where the characters' preoccupations lie. It's what's most interesting to me—people's private stories and struggles. Focusing on those personal struggles drives the novel forward as the political struggles and their larger implications unfold in the background.

The tragedy at the end of The Revolution of Every Day isn't taken from history, though. It's wholly invented (luckily, for all involved). A massive eviction did take place in real life on May 30, 1995, but it didn't end the way it ends in my book. The eviction was certainly inevitable—it's like Chekov's gun: If you set a novel in a squat, you know there has to be an eviction coming. I don't know that the tragedy was an inevitable outcome, though. In fact, when it happened in first draft I didn't see it coming and cried for the rest of that day. It was devastating to me.

---

Cari Luna is the author of The Revolution of Every Day, published by Tin House Books. She is a graduate of the MFA fiction program at Brooklyn College, and her writing has appeared in Salon, Jacobin, PANK, Avery Anthology, failbetter, Novembre Magazine, and elsewhere.
Mary Rechner's story collection, Nine Simple Patterns for Complicated Women, was published by Propeller Books. Her stories have appeared in journals such as Burnside Review, New England Review, Kenyon Review, and Washington Square.  Her criticism and essays have appeared in Oregon Humanities, The Believer, Propeller, and The Oregonian.