Mostly Novels
Metafictions We Tell Ourselves
Fowles and Vonnegut on the Border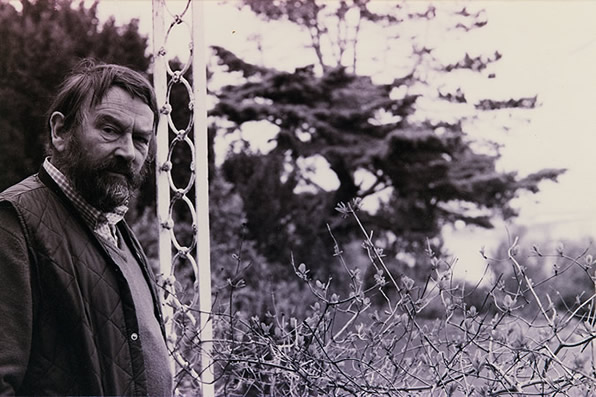 John Fowles's "The French Lieutenant's Woman" is a paragon of the metafiction genre.

By Emily Burns Morgan

ccasionally I wonder if the papers I assign are too difficult. Is it even possible to write a 4-5 page paper comparing John Fowles's The French Lieutenant's Woman and Kurt Vonnegut's Slaughterhouse-Five, for example? For once, I decided to do my own assignment to find out. Feel free to give me a grade if you like.

The first year academic writing course in which I've assigned this (yup, difficult) essay is built around the theme of "metafiction." The French Lieutenant's Woman is a paragon of the genre, which is concerned in large part with fiction itself. Through techniques like stories within stories, allusions, and direct address of the audience, metafiction exhorts readers to consider texts as texts in order to explore the relationship between fiction and reality. Mark Currie has described it as "writing which places itself on the border between fiction and criticism, and which takes that border as its subject." Those of us interested in fiction as such would be hard-pressed to find a genre more demanding of all of one's faculties—as writer, critic, philosopher, and human being.

Though both books are undeniably brilliant, The French Lieutenant's Woman, in my estimation, uses metafiction to more interesting and "productive" effect than does Slaughterhouse-Five. Metafiction's purpose, as I see it, is to lead readers to new and deeper questions about the nature of reality and how our perceptions of it are shaped. Fowles's book does that, while Vonnegut's works in the opposite direction—to erode the very notion that questioning is useful. The form and content of the books reflect these respective aims: Fowles's plot is conveyed in complex language richly layered with psychology, sociology, gender studies, and history, while Vonnegut's prose is spare, midcentury American, flashing in and out of episodes rather than following a linear plot.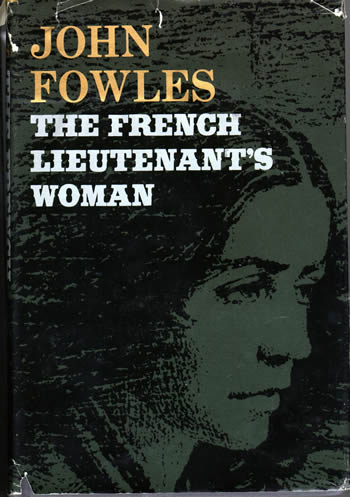 The French Lieutenant's Woman is a "Victorian" novel published in England in 1969. The story concerns Charles, a member of the increasingly irrelevant gentleman's class, and his romantic entanglements with two young women, one from a wealthy middle class family, the other a working class orphan shunned by the small town in which she lives due to a presumed affair with the eponymous French lieutenant. Though the book is Victorian in language and tone, and to some degree subject matter, the author is not, a fact that he continually interrupts the text to point out. The power and limitations of the writer are commented upon at length.

Books, writers, and writing are the subjects of FLW as much as the romantic love triangle within it. For example, towards the end of the book we see the character Charles being watched on a train by a strange man: "The intent watcher will not wait till you are asleep. [His gaze] will no doubt suggest something unpleasant . . . a desire to know you in a way you do not want to be known by a stranger. . . . There is only one profession that gives that particular look, with its bizarre blend of the inquisitive and the magisterial; of the ironic and the soliciting." Fiction writers, no doubt, will recognize themselves immediately and, judging by my own reaction, feel a twinge of glee at being understood, if skewered, so well.

This is far from the only time the novel raises the issue of the relationship between story and creator. Such emphasis on storytelling serves to point out the similarities between narrative and real life. In many ways, Fowles claims, stories, whether in books or in our minds, determine the way we live. "So we are all novelists, that is, we have a habit of writing fictional futures for ourselves. . . . We screen in our minds hypotheses about how we might behave, about what might happen to us; and these novelistic or cinematic hypotheses often have very much more effect on how we actually do behave, when the real future becomes the present, than we generally allow." The question of to what extent we are "authors" of our lives seems to me the most important idea in both of these texts, since when we are aware of our story-telling habit we can be careful about which stories we're telling, and that can make a great deal of difference to the way things work out in real life—or not.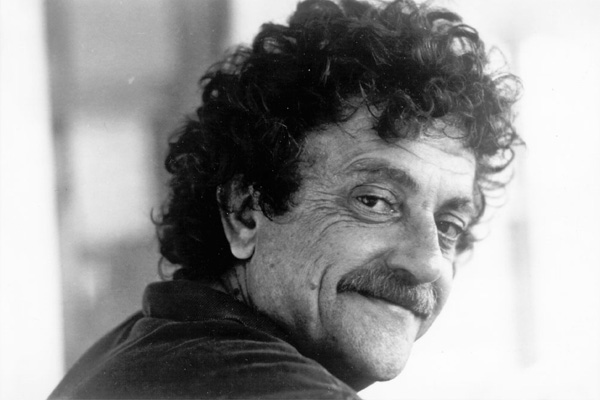 In "Slaughterhouse-Five," Vonnegut's protagonist meekly accepts the worst humanity has to offer.

Slaughterhouse-Five refuses to extend this kind of creative authority to its readers. The novel is interested in the fictional nature of reality, but takes a different view of the agency human beings have in shaping it. Slaughterhouse, also published in 1969, is Vonnegut's years-in-progress anti-war book "about" the firebombing of Dresden during WWII, which he witnessed personally. The story of Dresden, Slaughterhouse makes clear, is patently absurd—there was no military necessity for the bombing and nothing particularly useful came out of it for the Allies; a city was destroyed and 23-25,000 people died. The book opens with a soldier being shot amidst this wreckage for looting a teapot. Like Fowles, Vonnegut himself appears in the text sporadically—"I was there. That was me. That was the author of this book" —but mostly the story is about another soldier, Billy Pilgrim. Since the war, Billy has found himself traveling in time, abducted by aliens, and forced to live in a zoo with an Earthling ex–movie star on a planet called Tralfamadore. It sounds crazy, and it is. With its poignantly absurd stories and scrupulous, loving repetitions, though, Slaughterhouse-Five is beautiful, too.

Perhaps I am drawn to these books because they both seem to ask questions I myself have about life: How much agency do humans have? For what can we be held responsible? Is our struggle useful or beside the point? How can we end suffering? The Buddha said that the path out of suffering comes through the absolution of craving. To be free from suffering, we must be free from desire. On the surface, Billy Pilgrim seems the best example of this idea in action—he desires nothing, not even, particularly, to live, and in his attempt to relay to his fellow Earthlings the message of pre-determinism he's learned from the Tralfamadorians (the aliens who abducted him), he is doing something so that all beings can be happy and at peace. I can't tell if Vonnegut agrees with the Tralfamadorians' view of life or not. On the one hand, I resist the instinct to tie authors straightforwardly to the ideas expressed in their work. On the other, in this particular case, my gut insists that Billy is a hero and the Tralfamadorians the Bokonists of Slaughterhouse-Five (Bokonism, of course, being Vonnegut's famous "fictional" religion in Cat's Cradle). My question, then, is whether I believe that Billy, with his meek, radical acceptance of the worst humanity has to offer, is the kind of hero I admire, or whether I'd rather model myself more on Sarah, the emotional, somewhat unhinged hero of The French Lieutenant's Woman.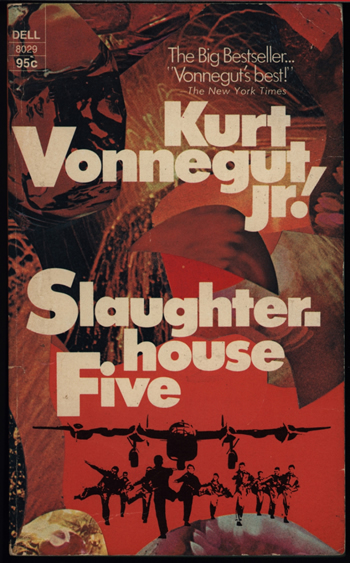 In many ways, Sarah (the working class woman who tempts Charles to give up his conventional life) is the opposite of Billy, but in others the two are not so different. Sarah knows her small English town wants to denigrate her for what it sees as her "unnatural" sexual desires and intellectual passions, and in a way her sinking-in to the role of outcast might be seen as a kind of radical acceptance in its own right. What she does not accept, though, is her society's judgment of her worth and character; she understands but cannot agree with their censure of her. She seeks independence and cerebral satisfaction but, in one of the endings, at least, accepts the limits of such possibilities for a woman of her class in 1860s England.

Both Billy and Sarah, therefore, find a kind of contentment by releasing themselves from the idea of omnipotent authorial control over their lives, just as their authors acknowledge some degree of fate in their relationship to their writing. (Fowles points out that he does not always know what his characters are going to do next; Vonnegut seems compelled to write about Dresden despite not particularly wanting to.) But there is a difference: Sarah's enjoyment of her life, I would argue, is more profound than Billy's, because Sarah's understanding is achieved through personal analysis, while Billy's is merely handed down to him from "on high," so to speak. Billy does not put the views of the Tralfamadorians through any kind of critical analysis, but accepts their wisdom without question, just as he accepts everything from the war to his marriage to his life in the zoo on Tralfamador. The differing degree of happiness I perceive between Sarah and Billy, then, suggests that how one achieves understanding has a profound effect on one's satisfaction. Neither character has a traditional "happy ending," but even though Billy lives a more conventional life than Sarah, the evidence suggests that she is happier, because she has taken the more difficult path of thinking and deciding for herself. This theme explains why The French Lieutenant's Woman includes multiple endings while Slaughterhouse-Five insists there are no alternatives. In response to the question of why, since they know how the world ends, they do not attempt to stop it, the Tralfamadorians answer: "He always pushes the button. The moment is structured that way." Are these aliens real? Are they to be trusted? Billy does not ask.

Whether Vonnegut intended Slaughterhouse-Five as critique or endorsement of Billy's attitude is not clear to me, but either way, in my own life, I'll follow the example set by Sarah. Vonnegut may be the more famous author, but in this particular battle, Fowles is my favorite.

---

Emily Burns Morgan is a writer, editor, and professor in Brooklyn. Her work has appeared in The Raleigh Review, Killing the Angel, and The Montreal Review, among other publications.