Aisles
Crossed Paths, Missed Connections
Meeting Cute before the Great War

1913: The Year Before the Storm
By Florian Illies, translated by Shaun Whiteside and Jamie Lee Searle
Melville House, 2013
Review by Alan Limnis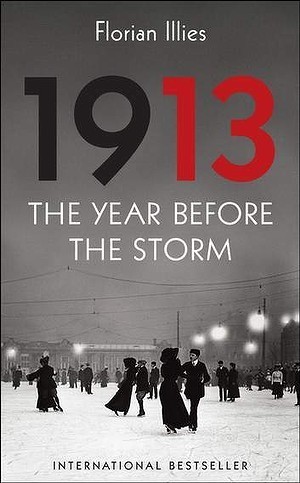 f you have ever wished for a concordance of what notable European artists, writers, composers, and political figures were doing in the last historical moments before the continent—and, to a degree, the culture it was incubating—would descend into the chaos of the Great War, you have it: it is Florian Illies' 1913: The Year Before the Storm. Freud, Schnitzler, Klimt, Mann, Mahler, Duchamp, Proust, Klee, Rodin, Gide, Rilke, Stravinsky, Stalin, Hitler, and more, and more—they are all here, moving between Vienna and Munich, Berlin and Paris, having parties and art shows, refining techniques, fashioning philosophies, surviving on scraps. Illies moves confidently through the year, month to month, relating who was where, doing what, with whom.

Illies' account of Duchamp's participation in the New York Armory Show, which famously became perceived as a competition between the Futurists and the Cubists, does not quite agree with Duchamp's version. This raises the age-old question of whom to trust: the researcher or the participant, the former lacking full access and context, the latter limited by memory and ego. Jonathan Franzen recently wrote a book in which he positioned Karl Kraus as a forgotten anti-social critic of particular insight; Kraus, in Illies' book, is a quite willing participant in the day-to-day activities of a fairly standard social circle, as capable of kindness as of criticism. We learn that in 1913, at least, he dates Sidonie Nadherny, ex-girlfriend of Rainer Maria Rilke, and that in the autumn, the two of them visited Rilke's wife, Clara, to look at a sculpture of hers: a bust of Sidonie. So would Kraus, as Franzen suggests, really have disdained our contemporary social media, or would he and Rilke enjoy joking with each other on twitter about how lame awards shows are? Both seem equally likely.

This is not to suggest that Illies' book is definitive, somehow a correction to Duchamp or Franzen—it's just a glimpse through a different lens. Illies' skills as a researcher provide many pleasurable recognitions. By reading diaries, journals, biographies, and other sources, he has reconstructed the movements of the players, and in many cases restored a degree of vulnerability and humanity to people we too often think of only as names or oeuvres. Illies presents a treasure trove of coincidences and synchronicities, of both the crossed-paths and missed-connections varieties.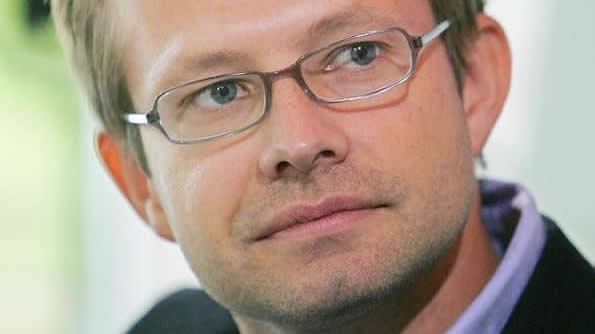 Florian Illies.

What Illies adds to this research, though, is a written voice that enjoys dramatizing, speculating, and, for lack of a better word, being cute. Illies places both Stalin and Hitler in Munich in 1913, for instance. He handles this knowledge in the following manner:


Stalin walks through the park, thinking. It's already getting dark. Then another walker comes towards him, twenty-three years old, a failed painter who's been turned down by the Academy and who is now killing time in the men's hostel on Meldemannstrasse. He is waiting, like Stalin, for his big break. His name is Adolf Hitler. The two men, whose friends at the time say they liked to walk in the park at Schonbrunn, may have greeted one another politely and tipped their hats as they made their way through the boundless park.

A mix of fiction (Stalin is walking, present-tense, through the park; Hitler is walking toward him) with psychological assumption (each man was waiting for "his big break") with research ("friends at the time say") with essay-ish speculation/qualification ("may have greeted one another") occurs in a single paragraph here. Though Illies does not often switch modes as intensely and rapidly as in this moment, these are his modes. The result is a book that can be both delightful and trying at the same time. It's fascinating to realize that Stalin and Hitler were both wandering Munich in 1913, entirely and deservedly unknown. It's annoying to have the payoff for this knowledge be no more than a moment in which Illies imagines them walking past each other.

Or do I have it backwards? There are readers who are thrilled by historical fiction, and for whom the invented hat-tipping in the park will be the primary pleasure. These readers will perhaps skim the passages in which factual days, dates, meetings, and theories are recounted, enjoying the book in a different way. Illies is a journalist, in full possession of the strengths and weaknesses of short-form journalism. I would recount further brief anecdotes from the book, except that choosing more strikes me as arbitrary, since the book is nothing but brief anecdotes, each sculpted in gossip-column style, with a professionally-crafted beginning, middle, and end. The endings often consist of a punchy quote or, if one is lacking, Illies' own punchy observation, as in, "Was anyone in a good mood in May 1913? Plainly not." The voice is waggish, wry, and not above the merely silly, as in this one-sentence section dropped into the middle of March: "Rainer Maria Rilke has the sniffles." Is that kind of thing harmlessly playful or needlessly distracting? I find it the latter, but it's also true that having a little fun is far from a mortal sin.

What is probably more important is that I can think of no one interested in the art and literature of this period who would not be glad to read this book, for the way in which it reveals that the mundane—daily issues of money, romance, boredom, excitement, restlessness, frustration, and anger—serve as the seeds for what later will be works of great invention or disgusting destruction. Illies' book may be neither of those, but it is nevertheless something that is also valuable: a small pleasure.

---

Alan Limnis is a staff writer. He recently discussed Milky Edwards and the Chamberlings' covers of David Bowie songs.