Music
2015 Album Bracketology
Top Seeds Revealed in Confusing , Methodologically flawed Tournament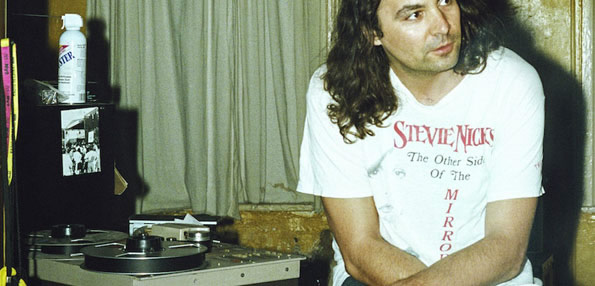 Adam Granduciel. He is in a band that, though in this tournament, is not associated with it.

Below: The Confusing Tourney Intro
Part Two: The Contradictory Opening Rounds
Part Three: The Double-Negative Middle Rounds
Part Four: The Alarming Tilt Toward Easy Listening
Part Five: "Nice Little Stories" in the Loser's Bracket
Part Six: A Dubious Distinction is Earned

By Matthew Kauffman Smith

year ago, the University of Kentucky men's basketball team and I were heading in opposite directions. The Wildcats outperformed their No. 8 seed on the way to finishing as the runners-up to 2014 national champion Connecticut. Since then, Kentucky has won 34 straight games and is the clear favorite to win this year's Final Four.

I, on the other hand, wrote a nearly 7,000-word, six-part series about a double-elimination tournament to decide, without question, the top album of 2013, four solid months after other publications started publishing their annual top-10 lists. While I was pleased with the overall article visits (23 and counting!) and the enthusiastic letters to the editor, I soon became a first-round loser. I had finally reached my dream of publishing my top albums in Propeller, only to be put on unpaid leave for a misunderstanding.

If you are one of the returning 23 readers from last year, you will recall, that the editors of Propeller were investigating my work history with The New Yorker and an honest misunderstanding of whether I was an actual staff writer for The New Yorker or just a mere subscriber. There really is a fine line. I thought my fate might mirror that of Kentucky star freshmen of the past: I was going to be one and done. Instead of moving on to join John Wall in the pros, though, I was sent down to the developmental league, writing for Propeller's unpublished sister zine publication, Pontoon.

One day, as I was writing a story about the best middle school pep bands in Eastern Oregon, the Propeller editor-in-chief came down to the basement office. I was sweating profusely, looking for direction and a new way to approach the second half of my article. He handed me my Dick Vitale water bottle and gave me an inspiring speech straight out of Hoosiers. "Matthew," he said, "there are thousands of great sports writers out there. You are not one of them." I could feel the music in my head building. "There are thousands of great music writers out there," he continued. "You are not one of them."

As the music in my head reached a crescendo, the editor looked me in the eye and said: "But you, son, write with great mediocrity about sports AND music simultaneously." He put his hands on my shoulders and said, "And you're all we've got." And with that, he slapped my rear, said "watch out for metaphor," and I ran upstairs to the main office and wrote like the wind.

And so the double-elimination tournament to decide the top album of 2014 begins, naturally, in March of 2015. In the next installment, I will reveal this year's bracket and albums number 53 down to 33. First, however, here is the insider's guide to this year's tournament and the major storylines:

Returning contenders: Since this tournament began in 2009, there have been no repeat winners, and only three teams, The National, The Decemberists, and the Avett Brothers, have reached two Final Fours. No past champion released an album in 2014, so there will be another unique winner. Only perennial favorite The Roots and 2012 runner-up Kishi Bashi can make return visits to the Final Four this year. That's not to say there won't be familiar names. Last year, Sturgill Simpson placed in the prestigious top 53, while newcomers Moon Hooch and Parquet Courts finished Nos. 8 and 7, respectively. They are all back this year.

Varsity vs. JV squads: Speaking of Parquet Courts, they are in the unique position of having two albums in the bracket. Montreal band Ought is in the same situation; Ought released both a varsity LP and a JV squad EP in 2014. While the bracket is seeded by iTunes play count, without regard to potential matchups, there remains a possibility that Ought could face Parquet Courts, Parquet Courts could face Ought, Parquet Courts could face Parquet Courts, and Ought could face Ought. Technically, all four scenarios could happen.

Don't believe the hype: There were some albums that I listened to this year that made me want to chant "overrated" in the stands with my fraternity brothers (right before the band launched into a rousing rendition of "Seven Nation Army"). Not to give everything away, but critical darlings Angel Olsen, Jack White, and Future Islands, among others, didn't make the final 53. It's only fair, however, to acknowledge Future Islands, who at least had one of the top singles of the year and gave us this:



Controversy: Did Indiana really deserve a 10-seed in this year's other March tournament? Isn't Wichita State better than a 7-seed? What exactly did Purdue do (side note: it is now my goal to say "Purdue do" in every installment of this series) to warrant a 9-seed? There are always seeding decisions that cause pundits and fans to cry foul, and here at album bracketology, we're not immune to this controversy. In the fall, when Apple released iOS upgrades, there was a bug that caused the play counts on some devices to count one listen as four, or five, or six, or seven. According to my play count, I listened to the U2 album 19 times. I think it was under 10. While I have always liked Army Navy, the odds that I actually listened to their album The Wilderness Inside 30 times are about the same odds as Hampton winning this year's NCAA tournament. Since there is no way to know the real play count for some releases, the album bracketology committee decided to stick with the original structure and seed by play count. Will that mean that upsets will be more frequent?

The contenders: While the brackets will be released later, here are the top 10 seeds:
10. Twin Peaks
9. Rubblebucket
8. We Were Promised Jetpacks
7. Army Navy
6. Parquet Courts
5. Elliott Brood
4. Shakey Graves
3. Moon Hooch
2. War on Drugs
1. Spoon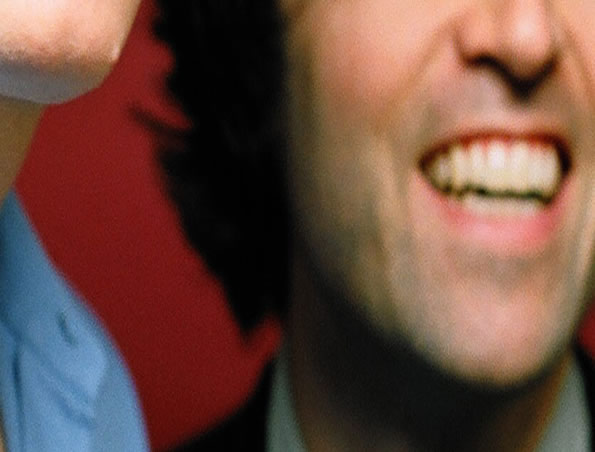 Detail from a photo of the band Spoon, the top seed in an imaginary music tournament which only becomes more confusing the more it is explained.

Home cooking: Album bracketology fans, meet Heather Kropf, who released Chrysalis in 2014 and is the No. 99 seed in this year's tournament. Heather and I were co-lead singers of the college band Schpaklava (don't Google it: we played 3.5 shows at Goshen (Ind.) College). I was only in the band because I started the band. The other band members, including Heather, had actual, you know, musical talent. Heather and I went to high school together as well, we share a birthday, and she is one of my favorite people of all time. Will I give her a few late-game calls and nudge her toward the Final Four?

Heather will be a guest of this column, commenting on her opponents, politely ridiculing my choices, and ultimately proving that this tournament affects the lives of real people. I have told her to listen to certain artists but have not yet told her whether she won or lost. When I told Heather she was going up against R & B stalwart Kelis in the first round, she countered with this: "It's apples and oranges, or a better food reference, pizza to a Greens Juice. Our production goals and song skills are entirely different! She's got some good moves and a flashy center but once he fouls out, I got depth of field and a unified team, built on honest skills and hard work. I'm gonna lobby that I can pull of a close victory!"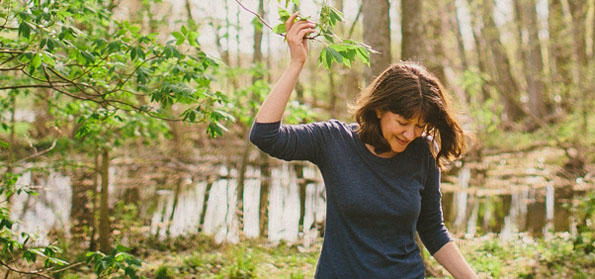 Heather Kropf. She will be analyzing her own matches, a clear conflict of interest.

It all comes down to: Likability. I know that if and when Heather loses, I'm going to have to explain to her why I made the choices I made. What I explained last year is that there's no account for likability. I think Flying Lotus is a genius. The way he sews together sounds is artful, but at the end of the day, am I going to put the album on repeat and listen to it in heavy rotation? If there is an album that shows less creativity but more listenability, then who wins? The answer is personal listenability. There are certain things in life I can't explain: why I keep cheering for the University of Texas, why I love Three Dog Night, and why I think a double-elimination tournament to crown an album of the year three months after the year is over is a good idea. It doesn't matter. Don't overthink your bracket. Yes, at least one 12-seed is going to beat a 5-seed, and you might get it right. But don't pick ALL of the 12s. Don't pick Albany to reach the Final Four. Don't overthink why an album is good. You like it. Don't ask yourself why a cat in a shark suit is riding a robotic vacuum cleaner. If it brings you joy, then it doesn't matter. Jump ball.




---

Matthew Kauffman Smith has made a convincing case for Weird Al Yankovic's inclusion in the Rock and Roll Hall of Fame.